While sometimes more polished and other times more imperfect - the quintessential beach wave is the base of countless styles. Depending on your hair type, there are plenty of ways to make waves for a daily look or a special occasion. Keep reading for a few of our favourite ways to create effortless waves with ease.
Braid-Made Waves
A fan-favourite for curly hair, with a few products and a pair of braids anyone can easily create waves while they sleep. To get the look, cleanse and condition hair and then apply a mix of UN.TANGLED and HAIR.RESORT for a smooth yet controlled finish. The key to this look is to let the hair completely dry before taking your braids out, this will cut down on frizz and leave you with "I woke up like this" waves. Then, to put the finishing touches on your style, add a texturiser like DOO.OVER or BEDROOM.HAIR and tousle! Still curious? Watch how KEVIN.MURPHY GOLD.KEY Jenny Gonzalez easily got the look!
Barely-There Bends
Each wave is unique to your hair type and if you have a slightly straighter texture, barely-there bends are a great go-to to add flair without a great deal of effort. While a straightening iron or tong can create the look with a half-wrap, you can also emulate the look with a few hair clips and a blow-dryer. In this tutorial, KEVIN.MURPHY DIAMOND.KEY Kashmir created an effortless, undone look with HAIR.RESORT.SPRAY and the heat of a blow dryer.
Tousled Texture
There's nothing we love more than undone, voluminous movement and when it comes to creating that lived-in look, you've got to experiment with your hair. With the ability to be created on curly, wavy, or kinky hair, tousled texture all about adding product and pulling apart hair patterns for an ethereal finish, and nothing creates that finish better than BEDROOM.HAIR.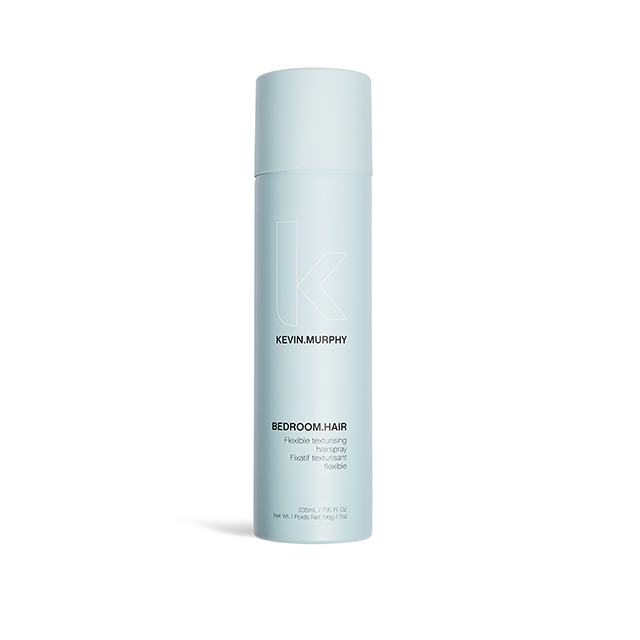 To get the look, after hair has air-dried or you've added movement with hot tools, spritz BEDROOM.HAIR throughout and comb through with your fingers. To refresh your style throughout the day simply place hands at the base of the scalp and shake!
What's your favourite way to make waves? Share in the comments below or tag us in your beach-worthy creations on Instagram @kevin.murphy!