If there's one thing we love about summer – aside from the weather – it's got to be the style! Have you ever noticed how carefree your head to toe look becomes? From donning an exciting new manicure color to trying out a daring new outfit – summer brings out the best in everyone. As we gear up for fashion week and an influx of styles, we're still holding on to some of our summer favorites to keep the vibes going strong. Keep reading to see our favorite "summer styles" that you can wear all year long!
Balayaged Waves For Days 

If there is just one takeaway you have from this season, it's that nothing shows off hair color quite like waves do! While a polished blowout can be a welcomed change, adding a few bends and curls to your client's look gives it depth and interest. Another way to accentuate this style? Pair it with a texturizing product. Waves + Texture go together like peanut butter and jelly, so don't forget to suggest a few favorites.
Try: Redken Triple Dry 15 Dry Texturizing Spray if you need more control within your texture. On the heels of summer, you may still be dealing with humidity so a texturizing spray can help combat moisture while accentuating volume.
Redken Dry Shampoo Powder 02 when you want to extend the life of a tousled finish with medium hold and a matte finish.
Redken Dry Shampoo Paste 05 can be combined with any other finishing product creating customizable texture with a workable hold and a fresh finish.
Braids + Pony's 

An easy way to get your hair out of your face and off your neck during the warmer months, braids and pony's make a great accessory for the fall! It is also a great way to show off the color and add interest during the transition. If you're looking for a great way to accessorize braids or braided upstyles, consider adding hair jewelry or colored extensions to get the look.
Pops of Color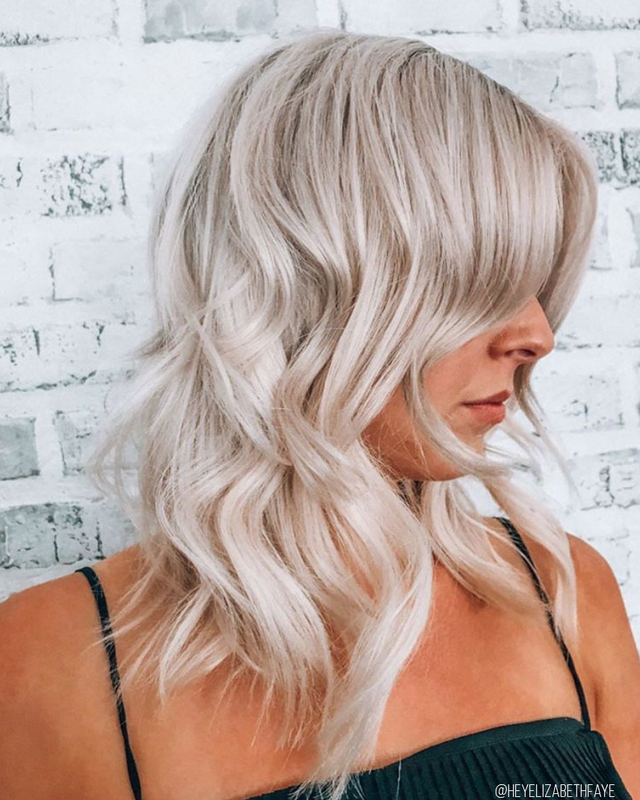 Although you won't be able to wear your skort throughout fall – weather impeding – you can carry a delightful color into the new season. Take your pick from Dusty Lavender, Caramel Rose or Unabashed Blonde and learn how to keep your color vibrant all season long. Our favorite new way to ensure the shades of summer don't fade is by upgrading your product regimen. Start off with a color-safe shampoo and conditioners like  Redken Color Extend Blondage Color Depositing Purple Shampoo and Conditioner. This way you won't have to worry about what color to choose next until winter kicks in!
---
For more color formulas, tips, and tricks visit www.redkensalon.com/, follow along and tag us in your creations on social media @Redken!