As we continue to social distance, it can be a great time to brush up on the latest inspiration and trends clients are going to be asking for once we return to the salon. We chatted with Steve Rowbottom, Co-Director of Westrow about the hottest hairstyle trends he thinks we'll be seeing this summer. Take a peek at the latest movements and the fashion shows that inspired the looks!
GIRL MEETS BOY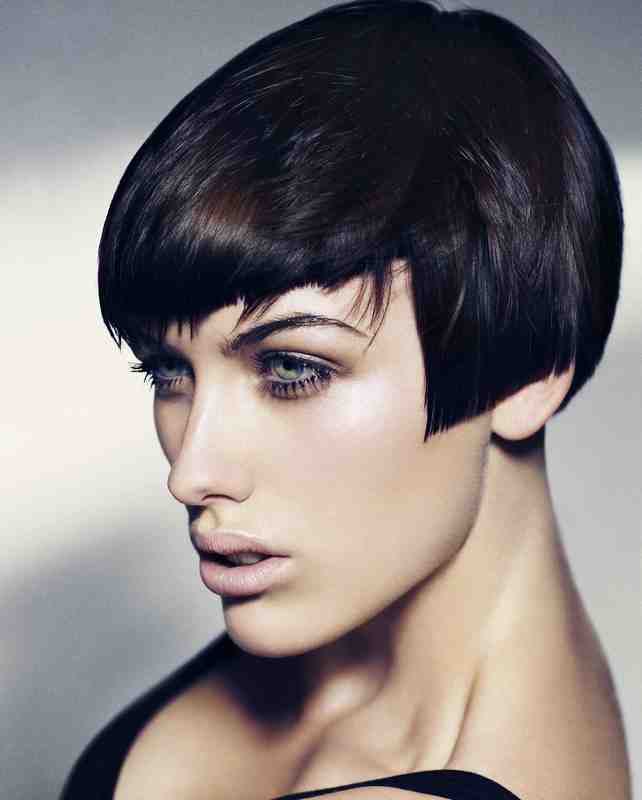 This season's nod to androgyny was for me the most interesting style trend to emerge from Fashion Week Spring/Summer '20. Prada's masculine elements were probably the most conspicuous of all the shows – models were given heavy sideburns, which were juxtaposed against ladylike sleek ponytails – whereas, at other Fashion Week shows, it was less about the obvious detailing and more about the underlying vibe the styles exuded. Sharon Wauchob's models posed the perfect example, sporting flat, no volume locks, cut into sharp-edged bobs that were heavy on the shine and with a strong side parting that looked hard and masculine against a collection that was feminine and ethereal. Ralph Lauren's show was probably my favourite take on this new style trend though: here, hair was worn thick, luxe-looking and glossy – think luxurious blow-dries and elegant chignons – yet choppy ends, jagged-edged bobs and intentional sideburns added an intentionally masculine quality, similar to those created in our Cobalt collection (left) and this androgynous bob (right)
Credits:
Hair Steve Rowbottom and Jenny Pelter, Westrow Artistic Team
Photography Paul Gill
Make-up Mac Cosmetics
RANDOM TEXTURE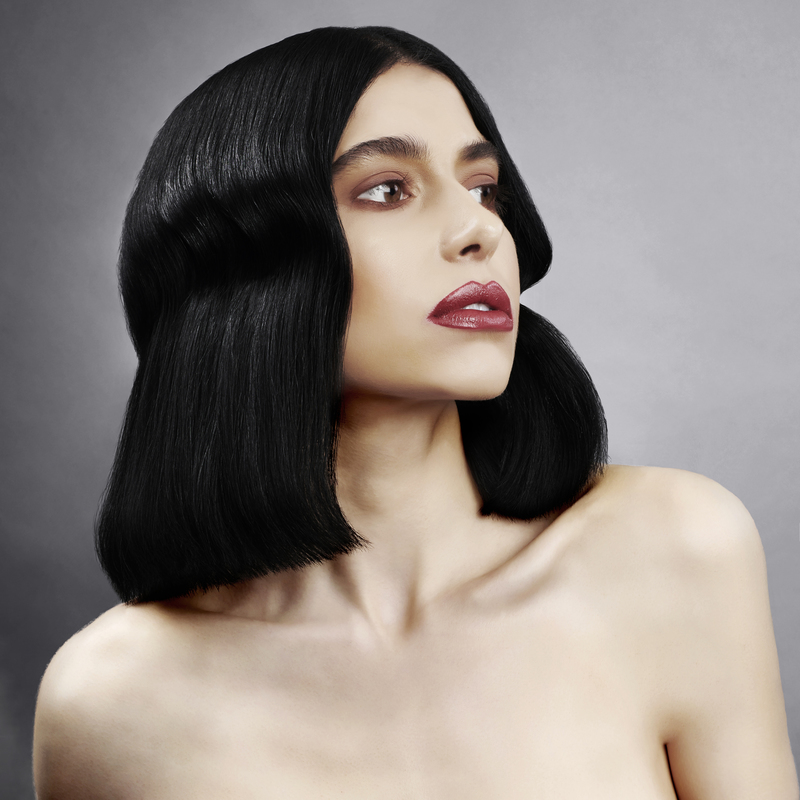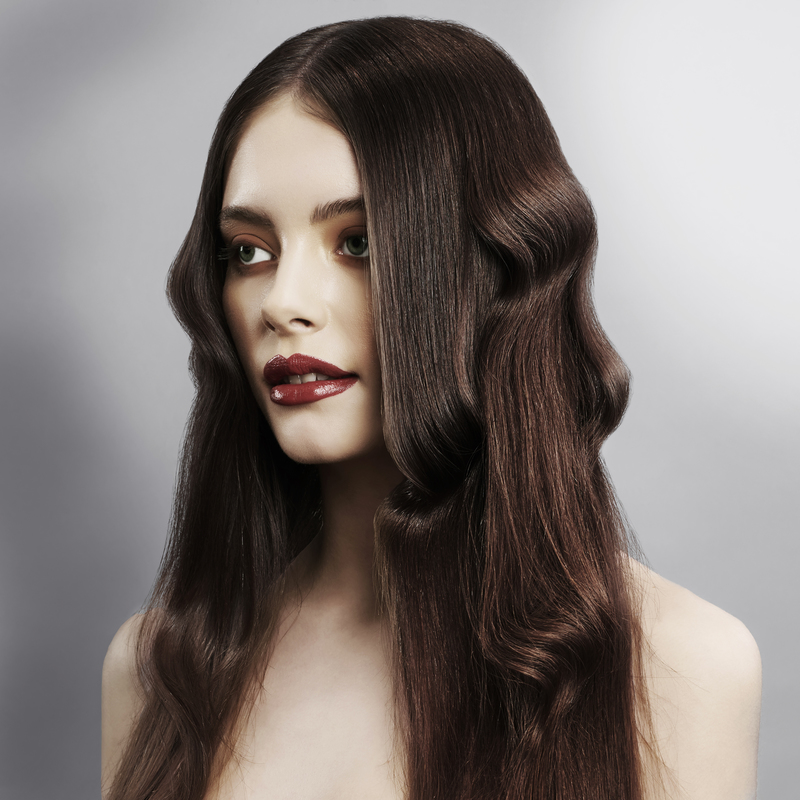 There's a distinctive new way to wear texture and it was impossible to miss at this season's S/S20 Fashion Week shows. This season, the way to infuse texture into a loose style is randomly, with waves added non-uniformly, in a manner that looks effortlessly undone. Sound familiar? Correct, there's nothing new about undone waves and randomly tonged sections of hair, however there is a striking difference between this look and that same undone texture of seasons past, and the secret lies in the finish. Yes, these waves are random and the texture created throughout the hair is non-uniform, however the overall finish is glossy, neat and with a semblance of structure: it's a look that isn't created haphazardly, or by nature. This isn't model off-duty 'just got out of bed' hair, this is hair that has an air of pulled togetherness, that looks chic and intentional, and that has an incredibly polished appearance. To bring this trend alive on your clients, fully prep the hair so that it forms a glossy, well-structured, polished foundation, before randomly tonging sections throughout the mid-sections of the hair. Check out Alberta Ferretti, Versace and Tibi for fashion references, or replicate these styles, which we created for our recent collaborative collection with Hot Tools Professional called Modern Luxe.
Credits:
Hair by the Hot Tools Professional Education Team in collaboration with Westrow, headed up by Hot Tools European Education Director, Steve Rowbottom
Make-up: Olivia Watson
Photography: Paul Gill
BRAIDY BUNCH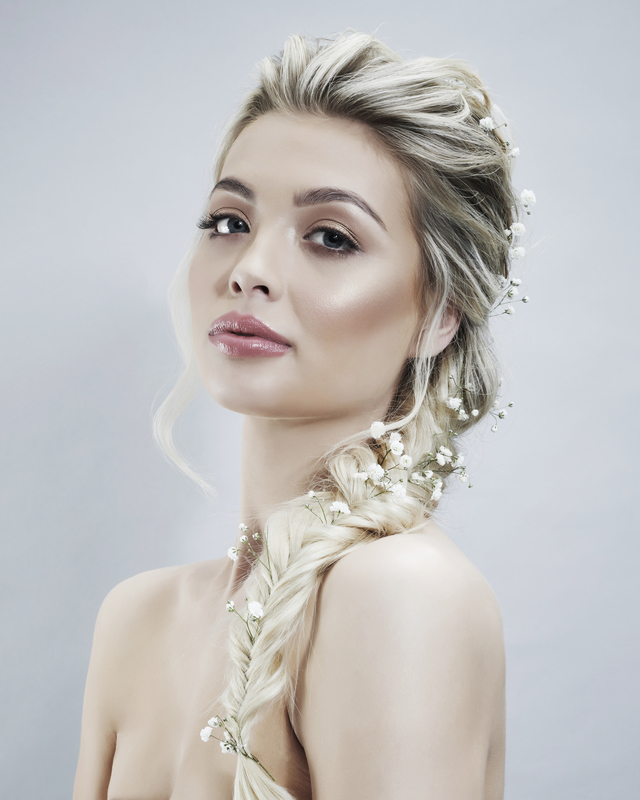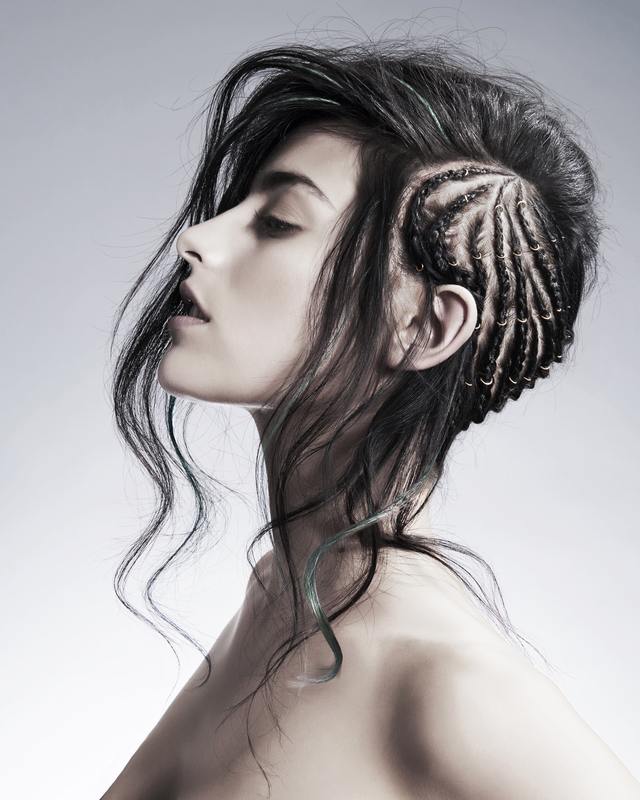 Braids never really go out of style, but if they were to ever own their own season, Spring/Summer '20 would be it. They were everywhere at Fashion Week – and what's interesting is that they came in many guises. Box braids at Pyer Moss; fierce woven plaits at Simone Rocha; uber long and floaty at Christian Siriano; loose weathered pigtail braids at Bora Aksu; relaxed and natural-looking at Chiara Boni: neat and tight at Erdem: the list really is endless and clearly anything goes when it comes to braids this season. If you want to truly makeover a classic braid for the new season, then add embellishment – beads, flowers and jewels adorned the braids at Alice + Olivia and Pyer Moss. We created these gorgeous scalp braids as part of Westrow's New Dawn collection (right), which would look stunning with the addition of some adornment. Try pearls – just like this image from our recent Adorn collection – for the ultimate Spring/Summer '20 update.
Credits:
(Left)
Hair Westrow Bridal Hair Specialists
Photography Paul Gill
Make-up Olivia Watson
(Right)
Hair Westrow Street Lane
Photography Paul Gill
Make-up Zoe Peplow