Sustainability is a hot topic at the moment, and rightly so—our planet is currently overrun by toxic waste, pollution and major threats to our natural resources. Unfortunately, even though we may be taking small steps to minimize our carbon footprints (recycling, walking instead of driving, etc.), our beauty regimes often play a major role in compromising the environment. The good news? It's easy to go green when it comes to styling your strands, thanks to the efforts by some of the top brands out there. Check out three major brands leading the pack when it comes to protecting the environment—and giving you gorgeous locks along the way.
Their Mission:
Reduce plastic waste
Minimize water consumption
Protect our furry friends
It turns out that the brand's unique square bottle design isn't just for aesthetics. Dedicated to fulfilling "The Three R's" (Reduce, Reuse, Recycle), KEVIN.MURPHY developed the Ocean Waste Plastic Initiative to produce bottles made from 100-percent recycled ocean plastic, which will be launching later this year. Additionally, as partners of Green Circle Salons, an environmental organization dedicated to providing salons with sustainable options, the brand educates its salon partners on ways that they can recycle common salon waste items, such as foils, color tubes, hair clippings, and applicators. The brand has also partnered up with Ecoheads, a salon product manufacturer, to provide innovative showerheads to salons that save up to 98 gallons of water per wash and use up to 65 percent less water than a traditional showerhead. Similarly, the brand developed the COLOR.ME. by KEVIN.MURPHY SUGARCANE.BOWL-LINERS, which are composed of 100-percent renewable sugar cane fibers, that are compostable within 30 days. And of course, as one of PETA's recommended product lines, KEVIN.MURPHY remains committed to avoiding ingredients that may be harmful to animals nor does the brand perform any animal testing.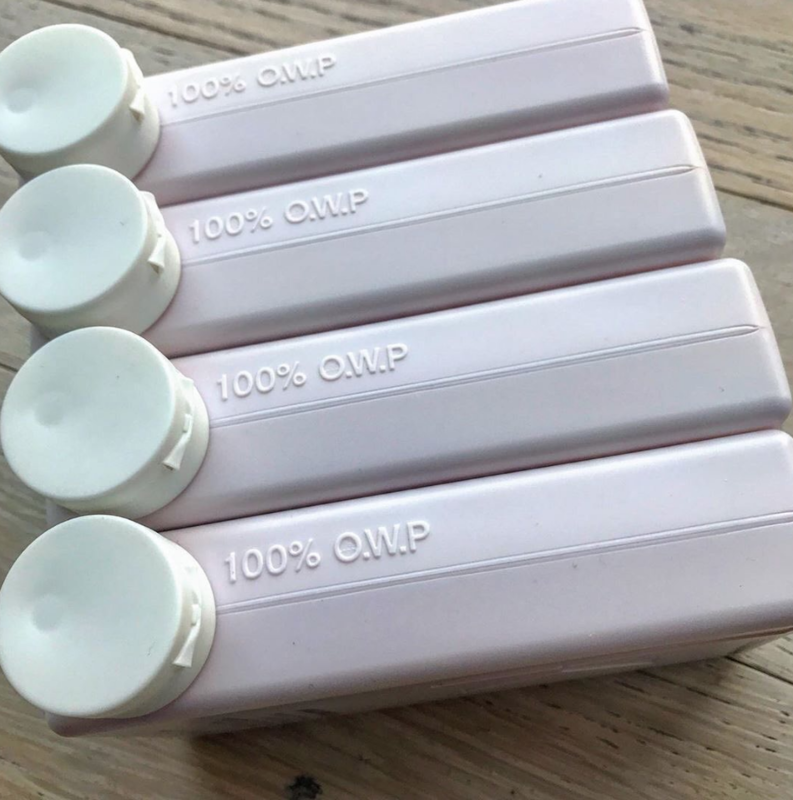 Their Mission:
Reduce plastic waste
Provide users with effective plant-based haircare options
Remember the joy of drinking out of a Capri Sun on a hot summer day? Biolage has essentially created that same effect with its latest environmentally-friendly offering! The Biolage Deep Treatment Packs come in a similar squeeze-tube package design that contains less plastic than most haircare products on the market. Available in three powerhouse formulas (Biolage HydraSource Deep Treatment Pack, Biolage SmoothProof Deep Treatment Pack and the Biolage ColorLast Deep Treatment Pack), these "tiny but mighty" treatments transform dry, weak, unmanageable hair into smooth, soft and lustrous strands. Formulated with high-performance ingredients such as aloe, spirulina extract and orchid, each indulgent treatment pack contains enough product for at least four applications.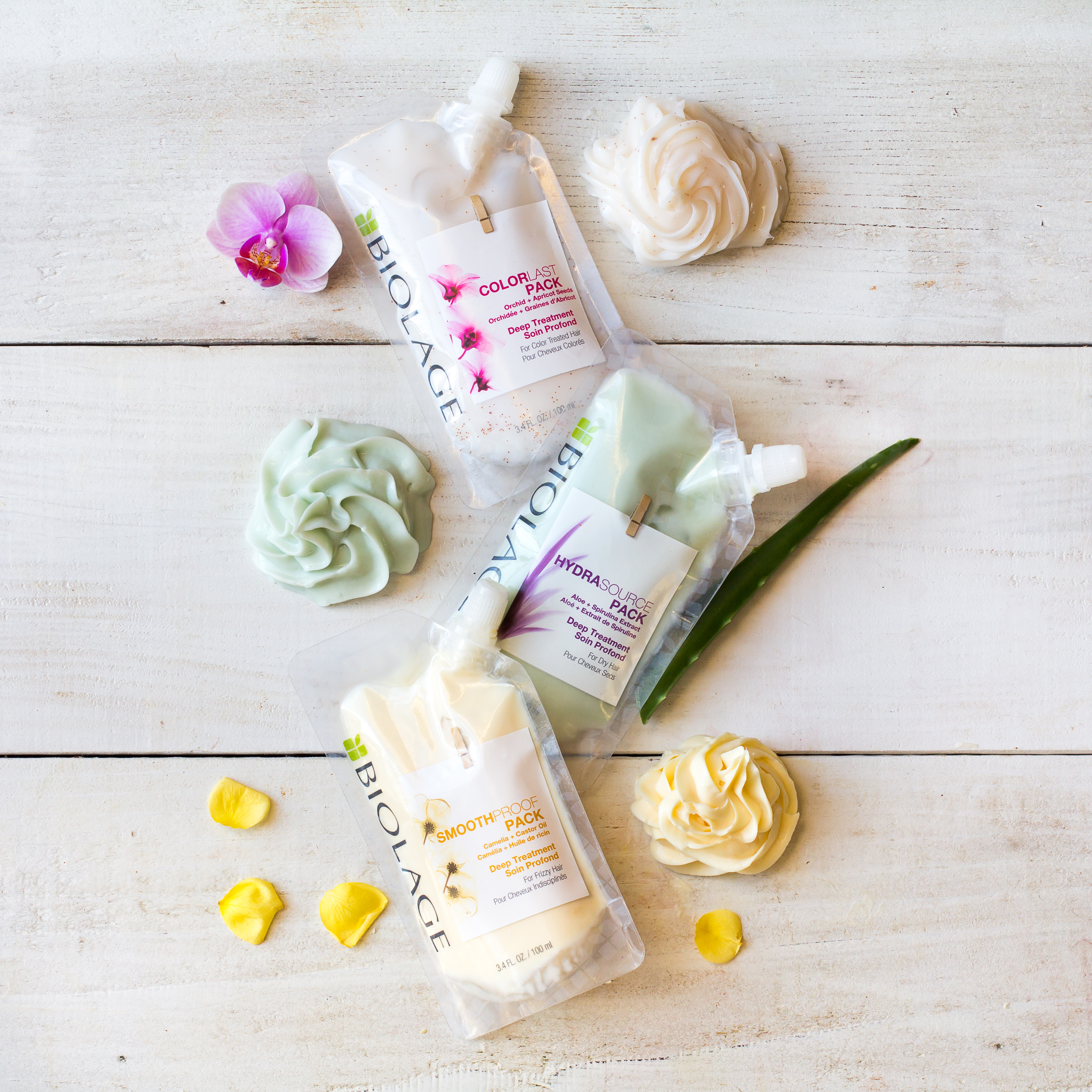 Redken
Their Mission:
Provide vegan-friendly, color-safe options to fit every lifestyle
Develop toxin-free formulas that provide stunning results
Becoming vegan spans far beyond giving up meat and dairy—vegans must tailor every aspect of their lives, including their beauty regimes, in order to fit their new lifestyle. Luckily, Redken has made it easy for those looking to adopt a vegan-friendly haircare routine. Enter: the Redken Nature + Science range. This innovative line features vegan, sulfate-, silicone- and paraben-free options of top-selling Redken products, including the Redken Nature + Science All Soft Shampoo and Conditioner, for restoring softness, hydration and shine; the Redken Nature + Science Extreme Shampoo and Conditioner, to repair and revive heat-styled and/or over-processed strands; and the Redken Nature + Science Color Extend Shampoo and Conditioner, to enhance color vibrancy and shine.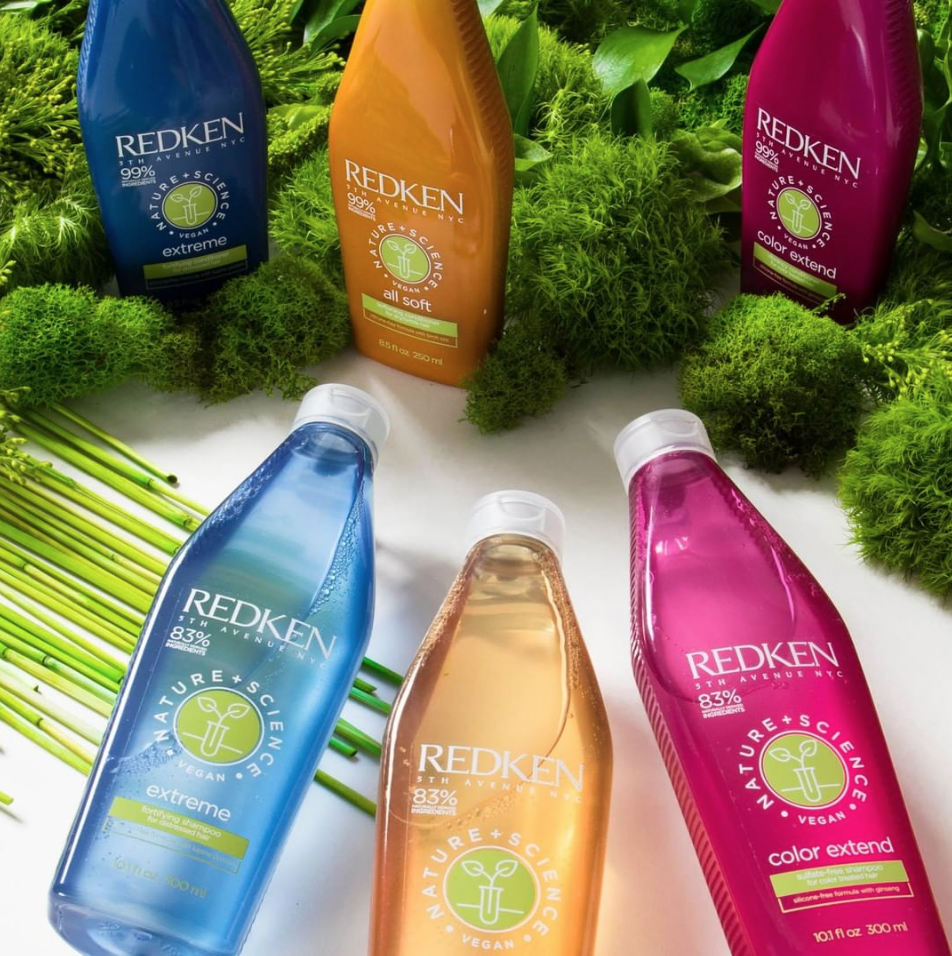 ---
For more fashion-forward styles and product picks and be sure to stock up on all goodies the Bangstyle store has to offer!