Oh, Taylor Swift, you seem to capture the hearts of many while talking about the breaking of yours. With each new album release, we get to know you a little bit better, as if we're going on this journey called life with you. From your beefs with Kanye to your breakups with John Mayer, Harry Styles and on and off again beaux Calvin Harris – we wished you two would stay together, even if just for collaboration sake. Regardless of the state of your romantic affairs, there's one thing that's always been ahead of the trend… YOUR HAIR! We usually love your look from head to toe, but we especially adore your ever-changing hair game. As her latest album drops, we're rounding up some of our favorite T-Swift looks in tribute!
When she first came onto the scene, around 2006, Taylor had long blonde hair and never-ending coiled curls. She kept this look going for a while, varying her curl tightness, but inevitably sticking true to her perfectly curled locks.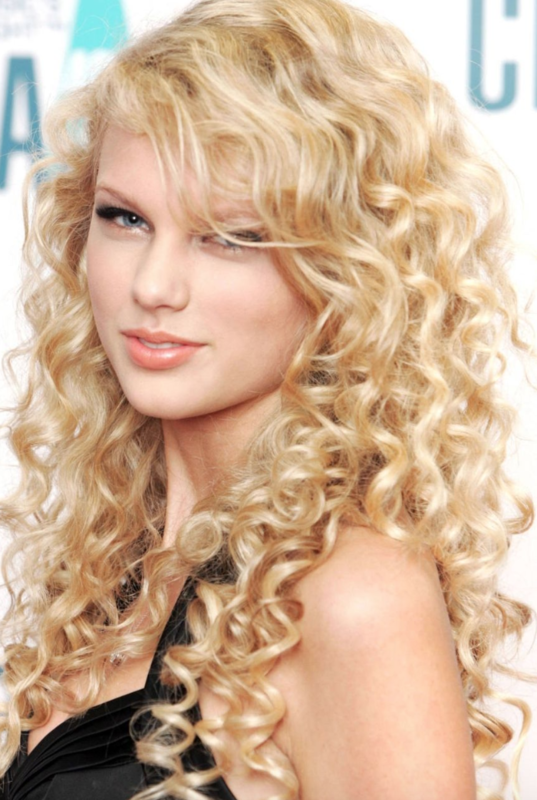 She started switching this up around 2011 (just after breaking up with John Mayer). If anyone knows it best – Taylor does – breakup hair is a real thing. She began sporting elegant updos and soft waves with a more natural brown tone hue. I wonder if we have Jake Gyllenhaal to thank for this transformation?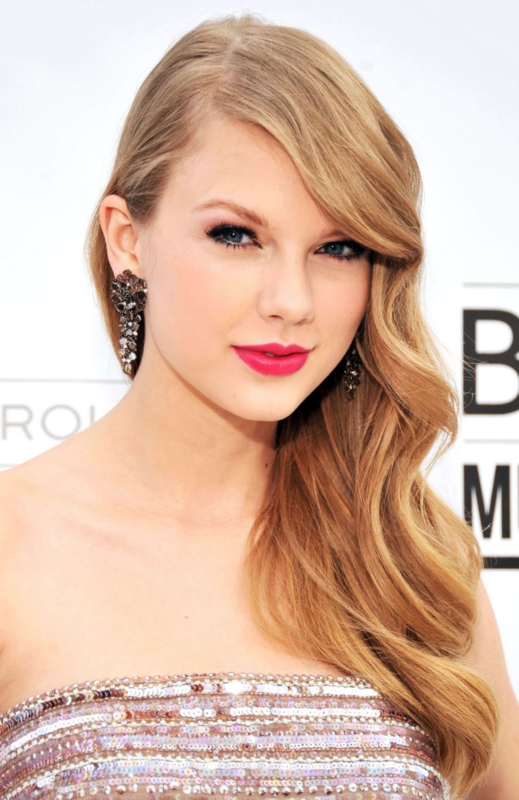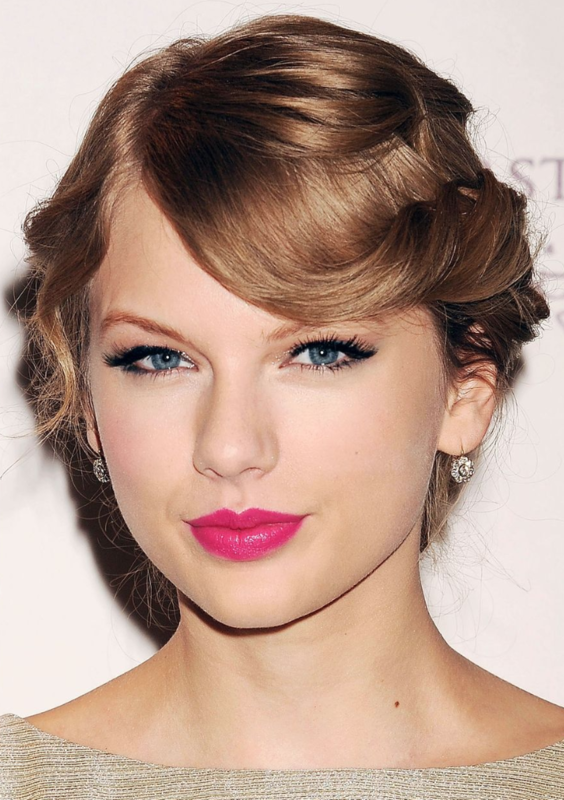 During the summer of 2012, she starts dating a Kennedy and then we see her look transform once more. Demure bangs suddenly come onto the scene as her fashion staple.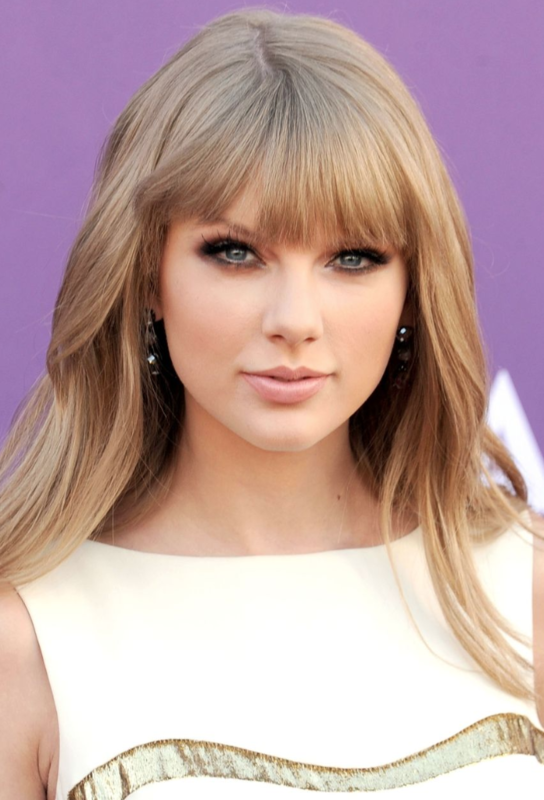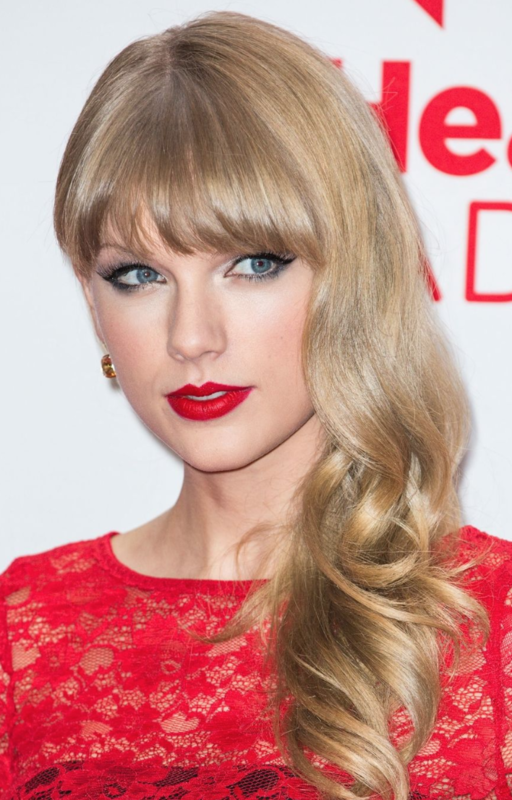 The bangs lasted about as long as her summer romance, and then off to another romance and another style we go – this time, Harry Styles. With a subtle rocker vibe, it seems as though the singer-songwriter with a brilliant hair of his own had an impact on Swift.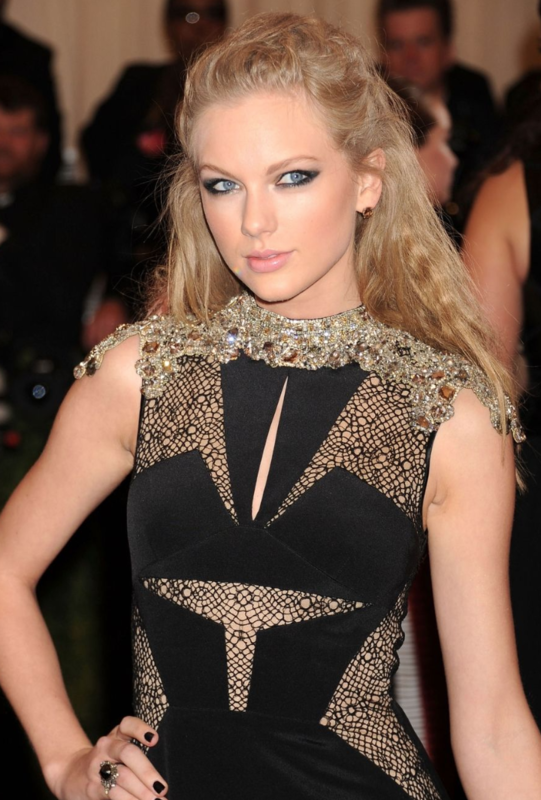 2014 was the year she went short and shaggy, while 2015 was the start of her Anna Wintour look – a proper bob with full bangs. Often changing her color and her texture, Taylor played with her hair a big but stayed strong throughout her relationship with Calvin Harris.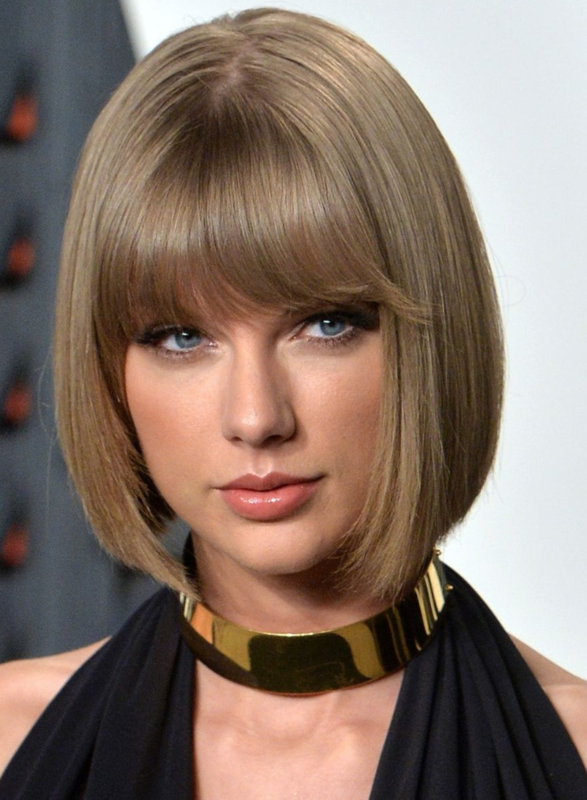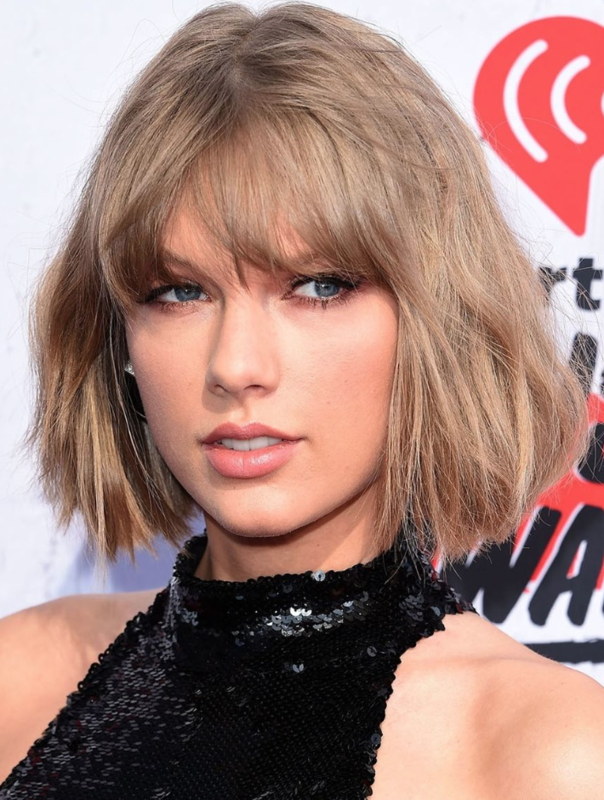 Currently, alongside her latest album release and latest boyfriend Joe Alwyn, she's rocking a mid-length shaggy cut with bangs in a natural, warm, light brown hue.
We say, rock on with your bad self, girl, and stay true to your own style! Looking for even more hair and beauty inspiration? Check out some of our favorite styles of the season.