Many of us can get caught up in the chaos of everyday salon life, but it is inherently important to set time aside for the passion projects that help spark creativity and reinvigorate your passion for the industry. In a recent IG post, Lindsey Olson, Sam Villa Ambassador @lindsey.marie.olson, stated, "Always make the time for the things that set your soul on fire! Trust me, I completely understand feeling like you don't have the time, but you may surprise yourself when you just go for it! So, let's go!!!" The result was Unparalleled — a stunning new collection that will leave you inspired and eager to start dreaming up a new collection of your very own. Below, Olsen is giving us the insider steps to one of her looks, the asymmetrical bob.
Textured Asymmetrical Bob Step-by-Step: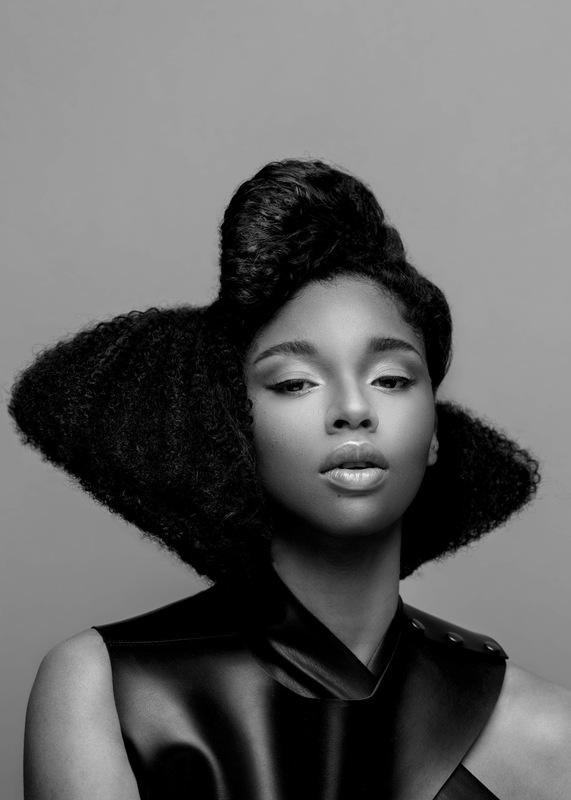 Refresh curls with Redken One United, spray generously throughout the entire head.
Use Sam Villa Vision Blow Dryer and diffuser to create maximum volume and definition. Tilt head in all directions while drying for maximum movement.
Root stretch the base by using small sections with tension and the blow dryer with nozzle.
Shake out the entire head and apply Redken Triple Dry 15.
Add clip-in extensions to create massive volume.
Create an off-center horseshoe section on the top.
With closed hands, slide hands throughout the remaining hair to stretch it out. Fold ends in to create an asymmetrical bob. Secure with hair pins.
Lift the top horseshoe section 90° from head, wrap hair around a crescent shape padding and roll it to the base. Secure with hair pins.
Using cardboard to create hard lines, spray Redken Triple Take 32 to set shape of sides and back.
Spray Redken Quick Tease 15 on top section and use the blow dryer and diffuser on low air and low heat to add a shiny polished cast.
Shop The Step-By-Step: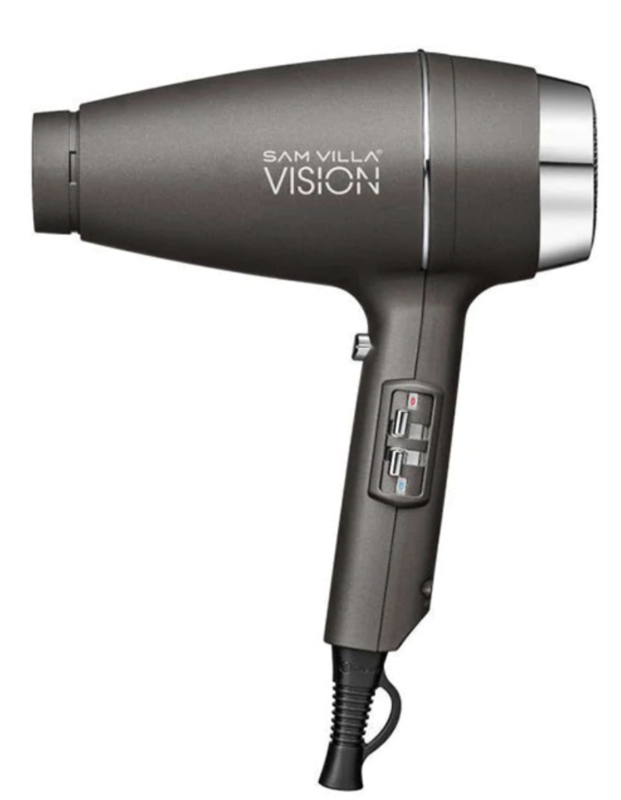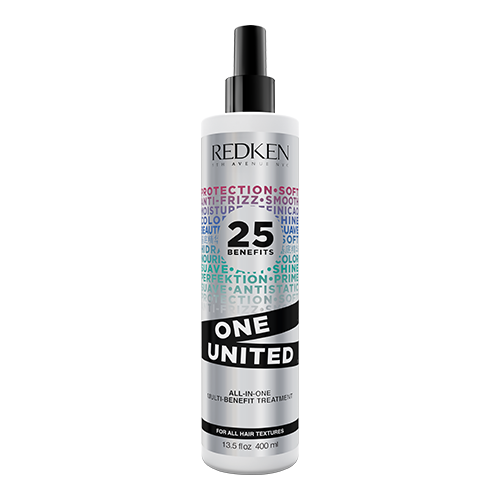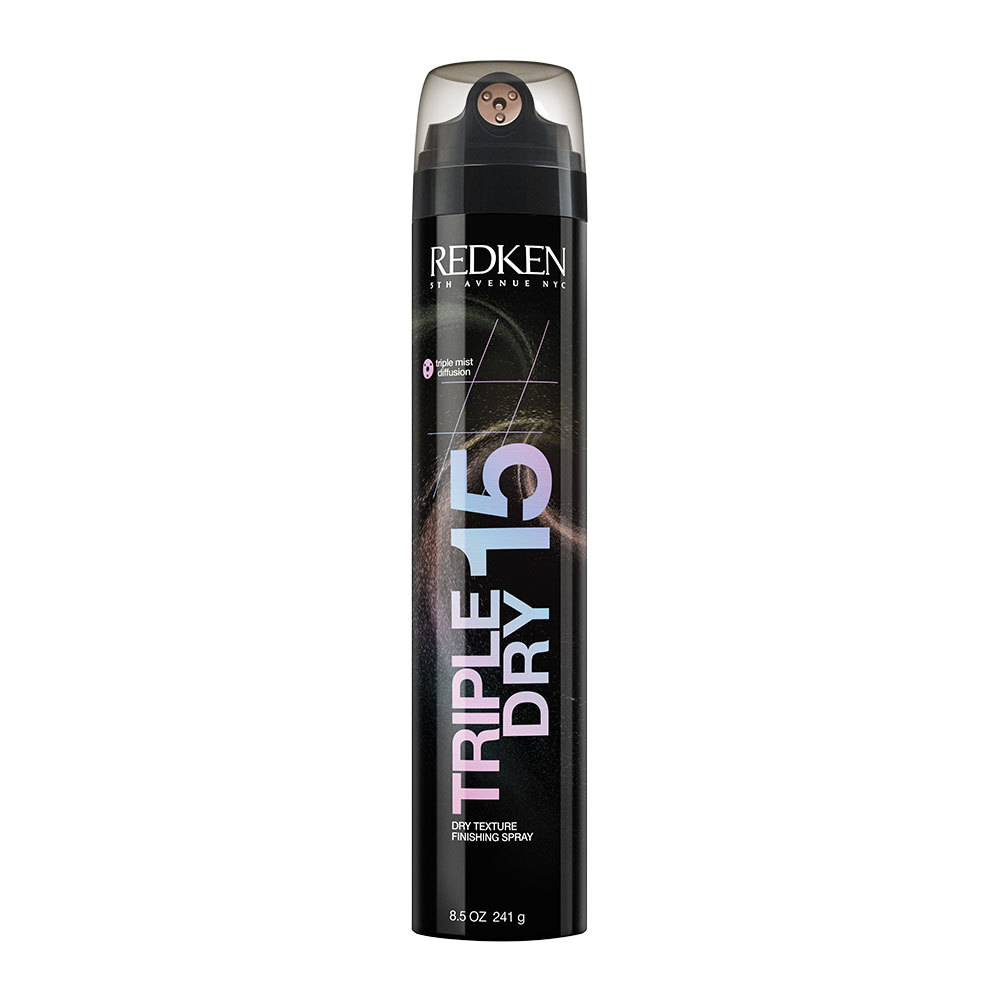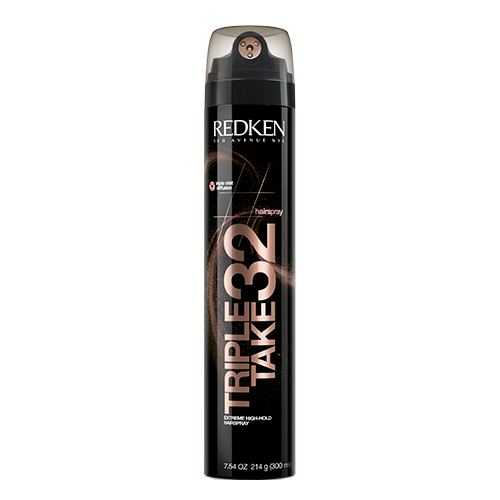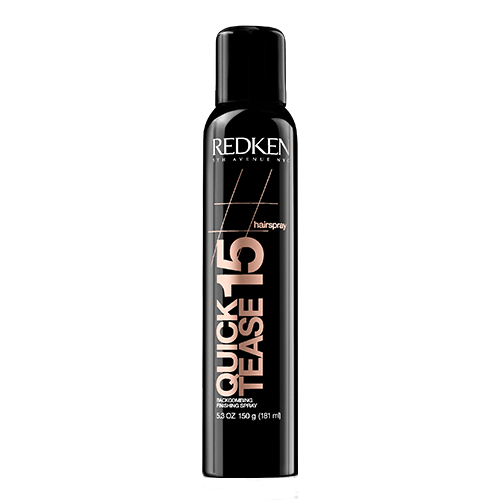 Credits:
Hair/Lindsey Olson, Sam Villa Ambassador
Photographer/Anna Komarov
Makeup/ Anna Chillnski
Model/Asia Hairston