Photo Finish is a three-day hands-on experience at The Redken Exchange in NYC. Redken Artists Noah Hatton, Lindsey Olson & Matthew Tyldesley, facilitate the program. They specialize in editorial, runway, backstage, and published work. The core of the program is to help hairstylist find their voice and to train their eyes through theory and real-time exercises on live models. Attendees are asked to identify their brand and build rapport and communication with their team using custom vision boards. The final culmination is a photo shoot in-house with photographer Joseph Rivera and Makeup artist, Xinxin Wang where the attendee's vision comes to life in photos. If you are interested in attending photo finish sign up here for our August Session – Summer in NYC –  here.
The latest collection is a beautiful piece by Redken Artist Heidi Crull. In the industry since she was 16 years, Heidi started working at her Aunt's hair salon.  With a great deal of passion for the hair industry, she is always looking to increase her skill set by taking new classes. Becoming a Redken Artist in 2012, Heidi works behind the chair in Janesville Wisconsin 4 days a week and absolutely loves hair. It is much more than just her job it is her passion. Keep reading to see her collection and the inspiration behind it!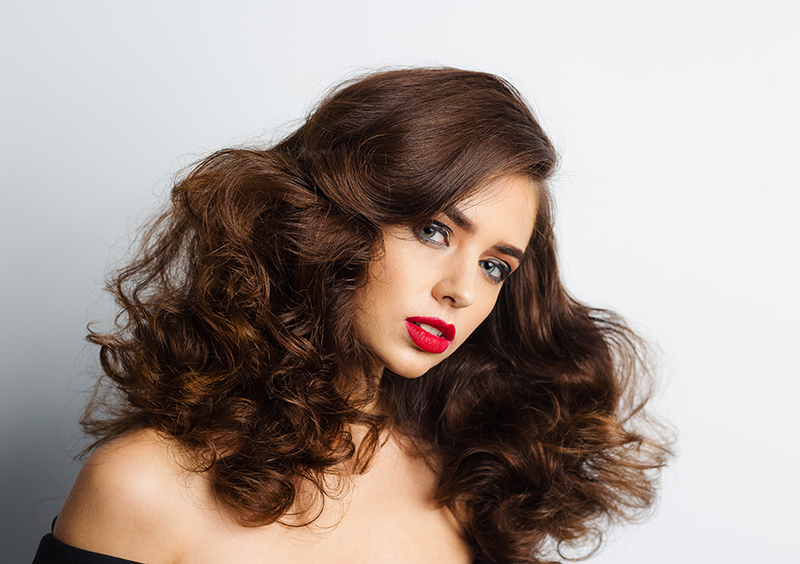 What is the title for your collection and why?  What was your inspiration? 
The title of my collection is Textured Glamour and it is inspired by the iconic Guess campaigns of the 90s.

Describe the mood/ emotion your collection conveys?
My collection conveys the idea of sexy, strong women.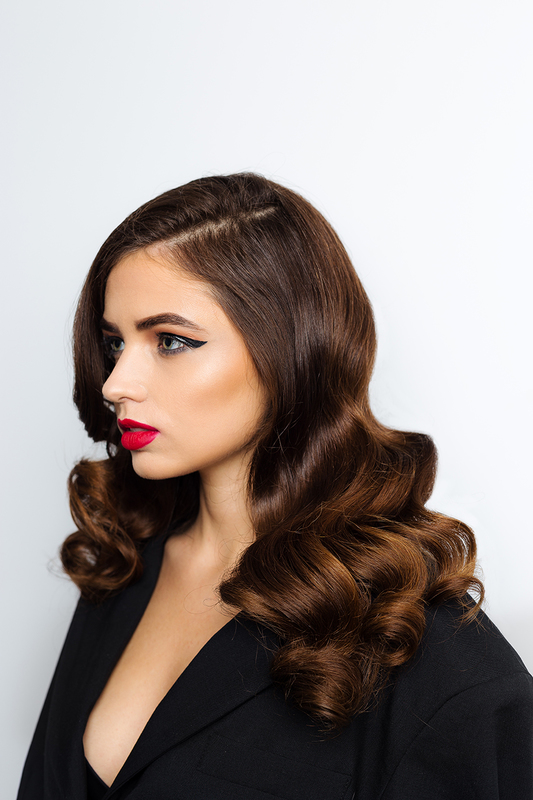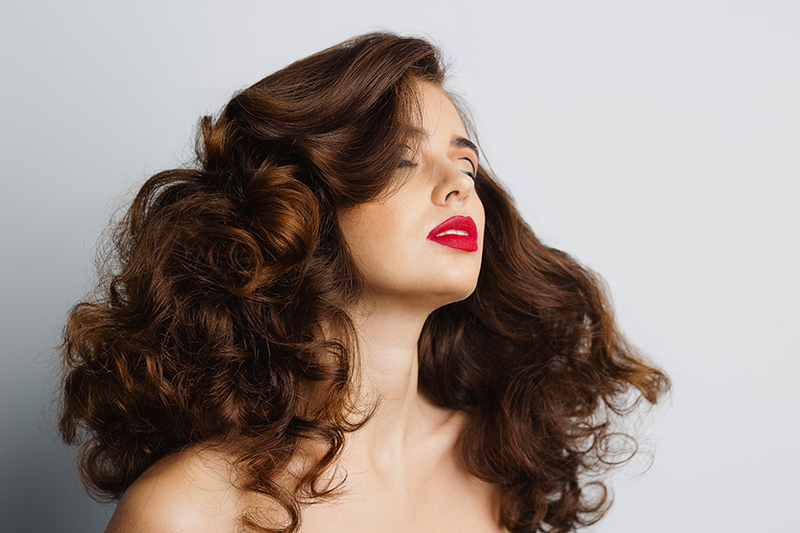 What Redken products and tools were used to create your Looks?
We used Sam Villa Professional Ionic Blow Dryers and Signature Series Sleekr Irons and Sam Villa Signature Series Curling Irons and wands.  We also used Redken Guts 10, Redken Iron Shape 11 and Redken Forceful 23. 
What was your biggest take away from attending photo finish? How have you implemented them in your craft?
My biggest take away is "What's in the set up..." Product, product and more product and perfect tools as well as "How to set up to win."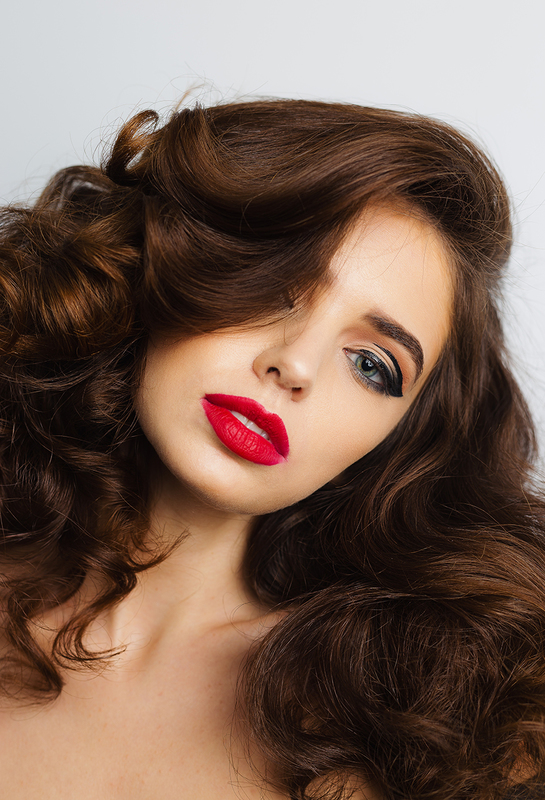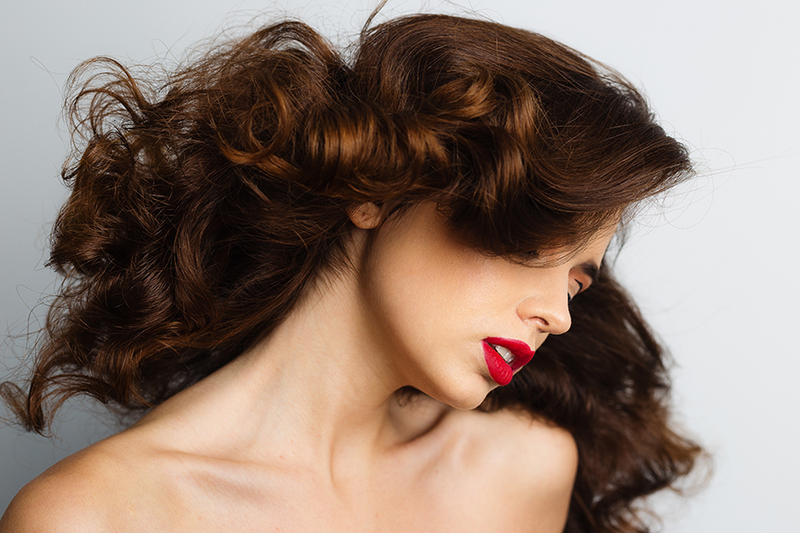 What was your biggest takeaway on set? What did you learn behind the scenes?
This class has taken my finishing knowledge to a whole new level.  From my everyday guest to my formal up-do's
What challenges did you have on set or with hair styling and how did you master them? 
My biggest challenge was getting out of my own head and letting the model's hair take me to where we needed to go. With over 22 years behind the chair being open to adding new skills to my tool belt was key. You have to let your inner creativity come out – when you know you have done the right set up, it will all come together.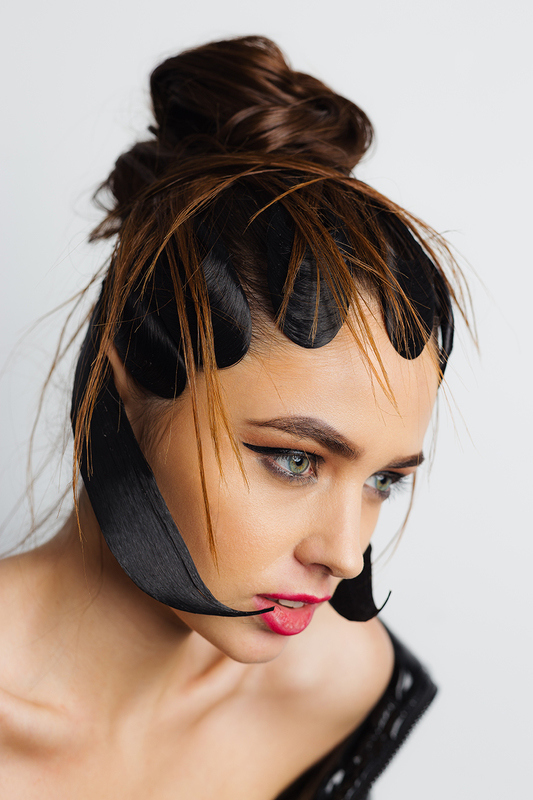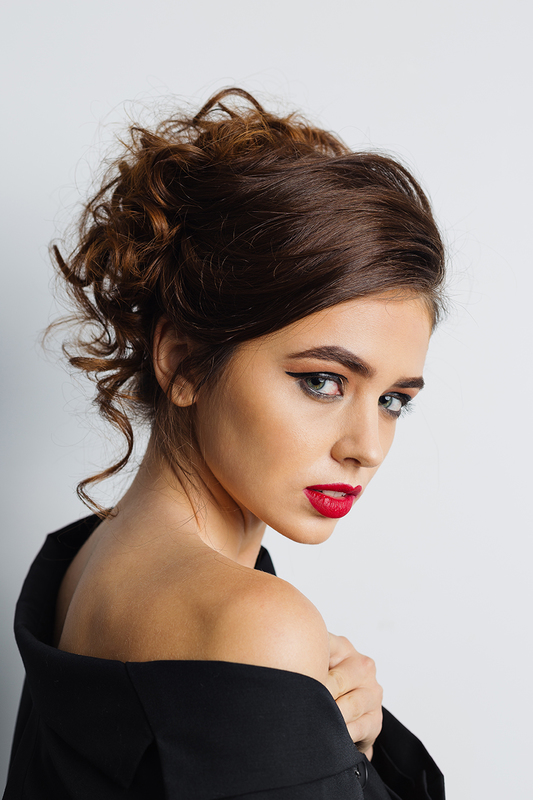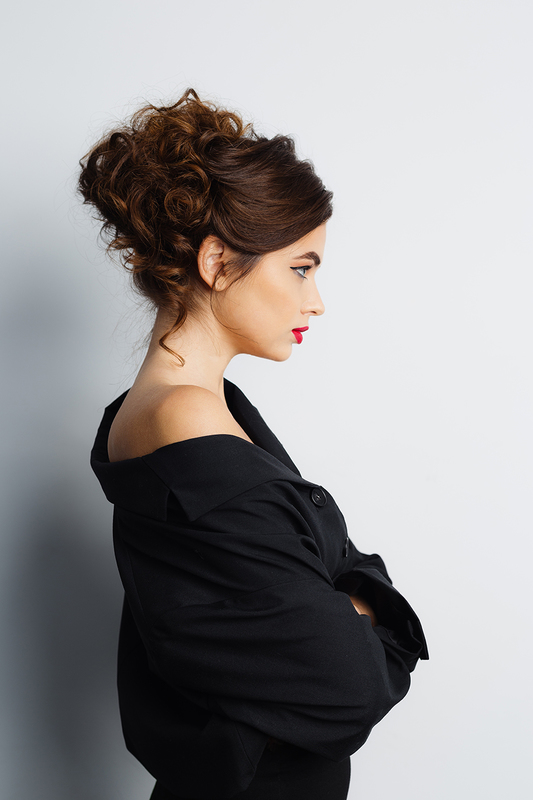 Would you recommend photo finish to a fellow hairstylist? Why?
I would absolutely recommend this class to any stylist who is looking to be creative again. I learned so many skills and history of hair that made me come alive again. Working behind the chair is great but being a true hair artist in a photo shoot is amazing.
With all your newfound talents, where do you want to be a year from now?
I am going to keep working on my finishing skills and hope to become more and more comfortable – as this shoot was my first one.
Are you feeling inspired to do more photo shoots? What are your goals? 
I am so inspired to be part of another photoshoot, hopefully, a team shoot or even support a shoot!
Behind The Scenes: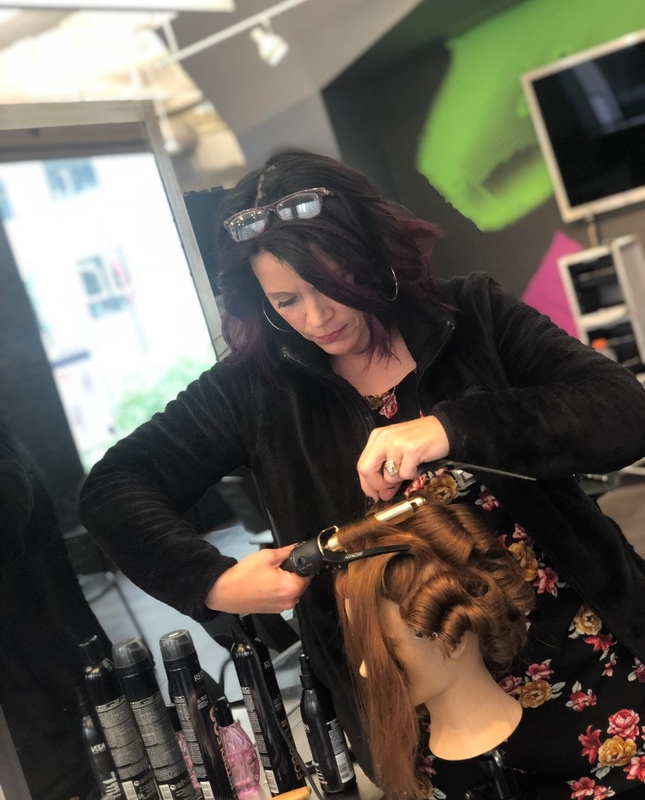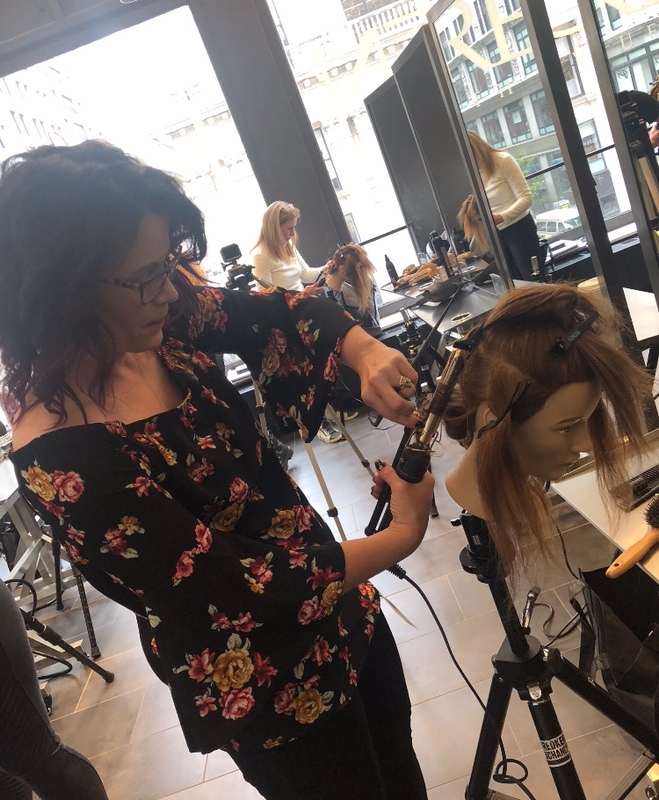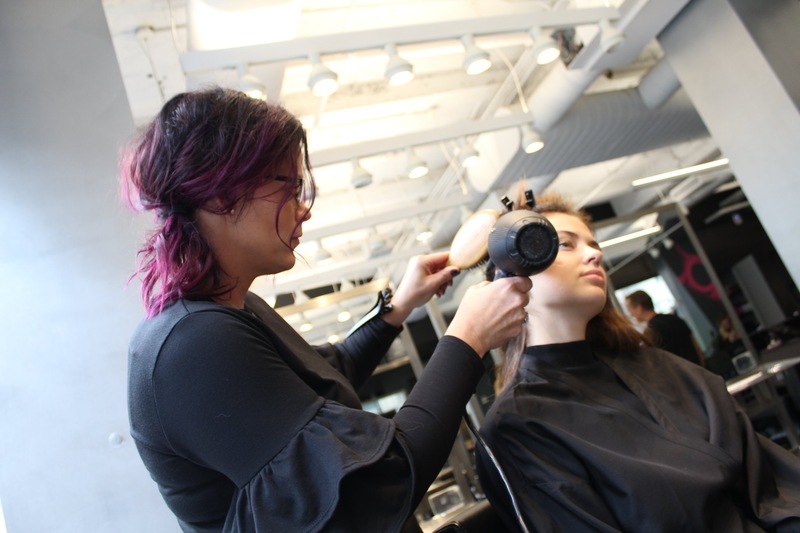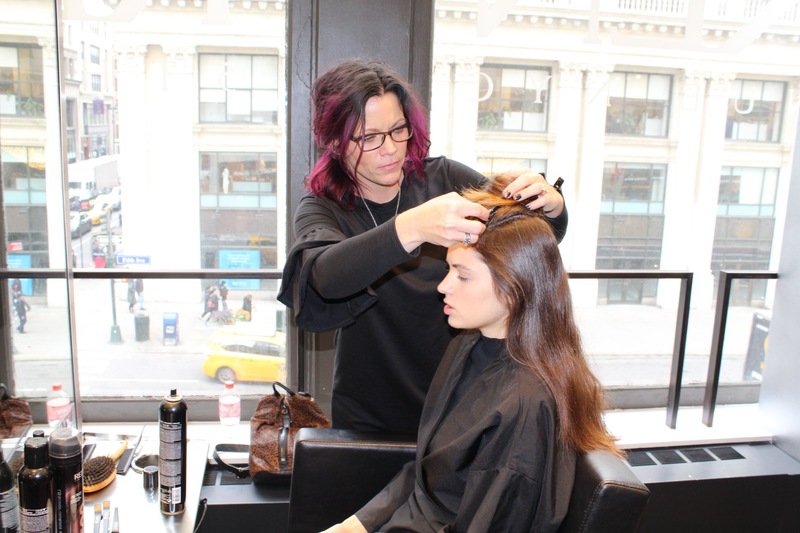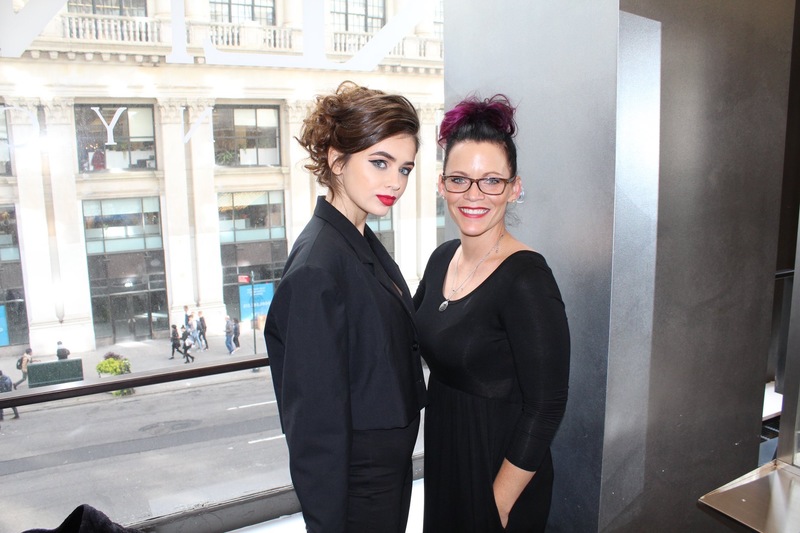 Hairstylist: Heidi Crull @Heidified1
Model: Julie Furman @Furmanjulie
Makeup Artist: Xinxin Wang @xinxin_wang_xinxinwang
Photographer: Josep Rivera @byjosephrivera