Giving us Rachel vibes, a new cut has just landed. With a softer shape and a modern take, the curve cut is ideal for guests that have tried the wolf cut or a shag and want something new. It is also a great option for anywho who doesn't want to go too short, but still wants a multitude of layers for fun texture and movement," says Joe Chesbro, Sam Villa Ambassador and Owner of Platinum Salon and Suites @joe_chesbro.
Chesbro says, "the curve cut is the next big look because it has the cool-girl elements of a hybrid cut without sacrificing length. It's mid-length with face-framing layers that are slightly disconnected, making it a good shape for finer-haired guests or those who want to maintain length enhanced by the texture and movement of layers."
To get the look, Chesbro establishes disconnected layers with one easy sectioning pattern, a stationary guide and a fail-safe technique for creating a flattering bottleneck fringe. Learn the technique below.
Curve Cut: The Details
Take hair from the recession line and make a curved section that stops at a point in center back when joined with a mirror section on other side.
Use dry sectioning clips to hold the underneath hair down and away to keep it separated from the top section.
Use a Sam Villa Signature Series Long Cutting Comb to find the high point of the head and section top area into 4 quadrants using the parting pick for precision.
Establish a guide in center front with a bit of hair from the left and the right sides.
Comb hair forward to the center part, pick up guide, comb horizontally and cut with Sam Villa Artist Series 6.25" Shears.
Continue to guide hair into the center and cut, working quadrant by quadrant.
Release bottom section, comb together and detail.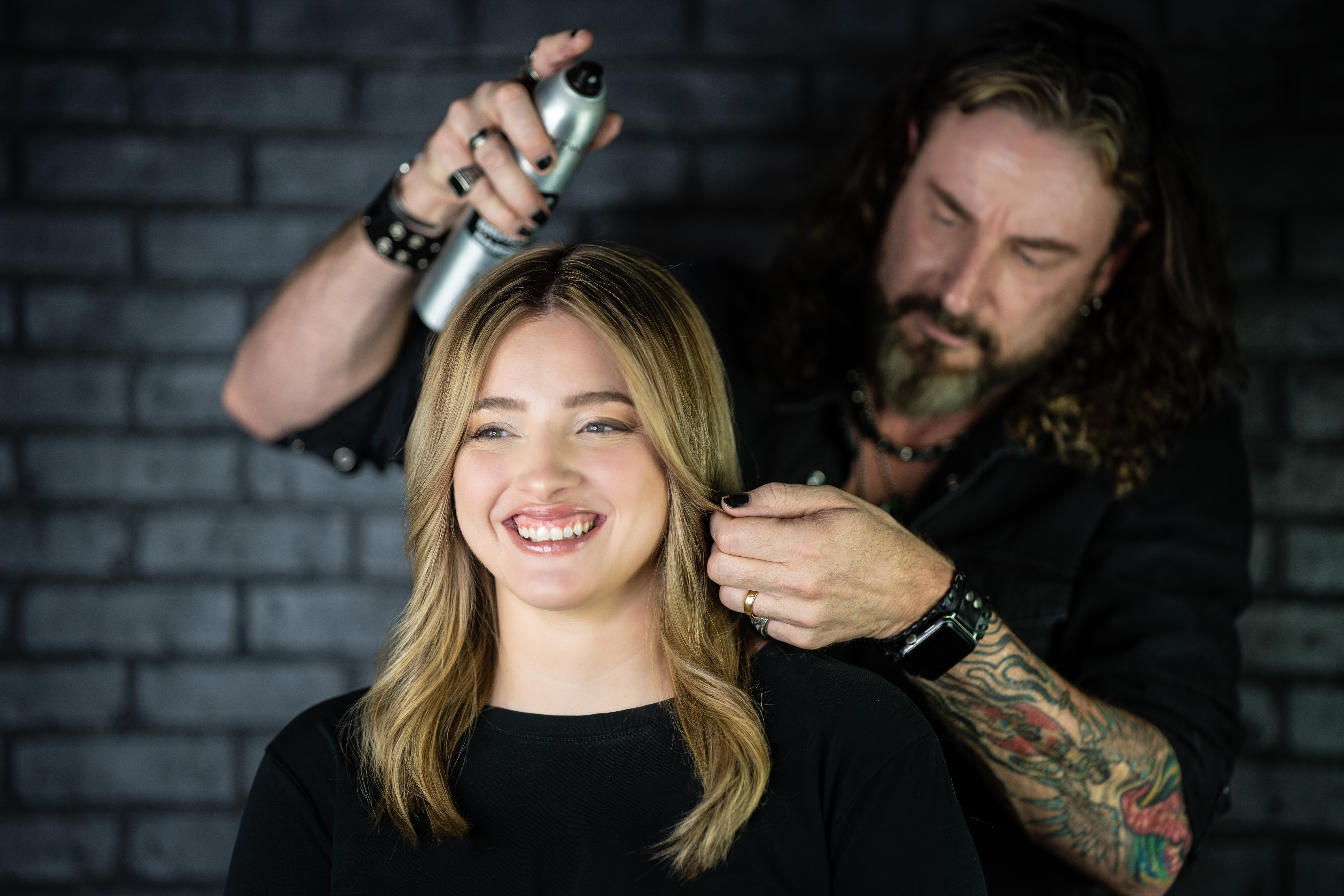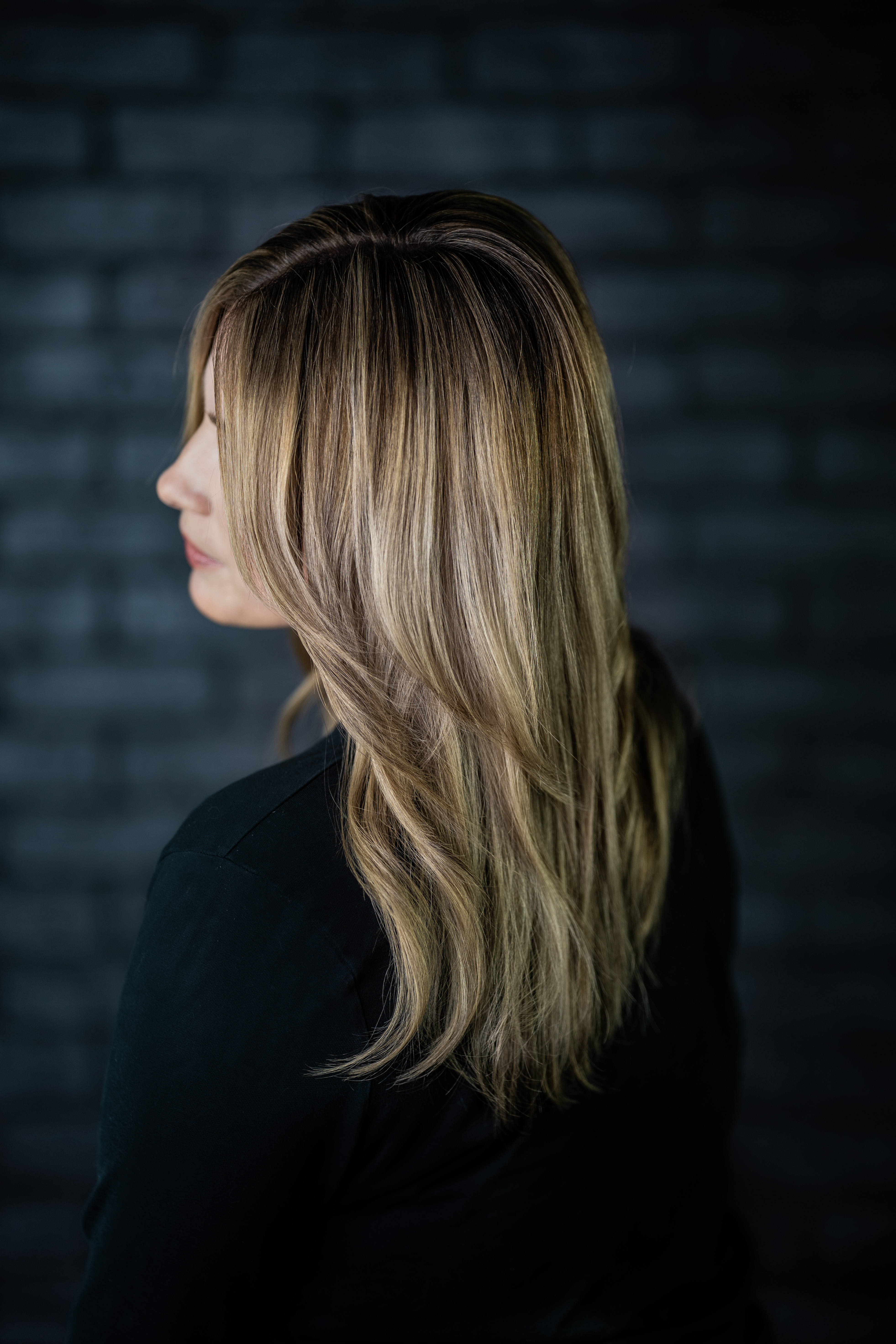 Shop The Look:
Sam Villa Dry Sectioning Clips
Sam Villa Signature Series Long Cutting Comb

Sam Villa Artist Series 6.25" Shears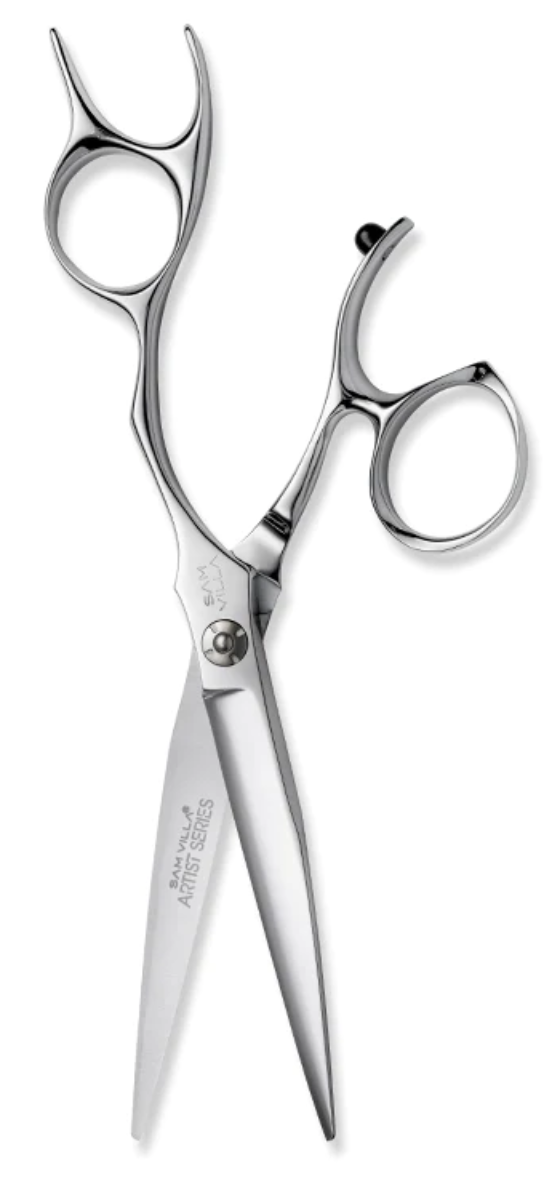 Credits: Hair: Joe Chesbro; Photographer: Rhiannon McHargue @rhilouiseartistry; Model: Samantha Giverc