It wasn't long ago that getting your hair colored mostly involved picking between highlights and a single process hair color. Balayage wasn't really known and most clients never experimented outside of their natural color family. Over the past few years, we've seen plenty of new hair trends come and go as clients have embraced more individualized looks. With so many new trends it can often be dizzying to keep them together while carrying out a successful consultation. To ease the process we've created this guide to help you and your clients come to a conclusion about what they're looking for in their next shade!
METHOD
When it comes to picking a method of hair color, it is important to think about what the desired outcome is. Utilizing foils will often allow more control and lift while open-air freehand techniques with clay-based bleach will allow for a softer transition and a more individualized creation. Once you and your stylist have decided on the method, it is important to next decide on placement.
PLACEMENT
OMBRE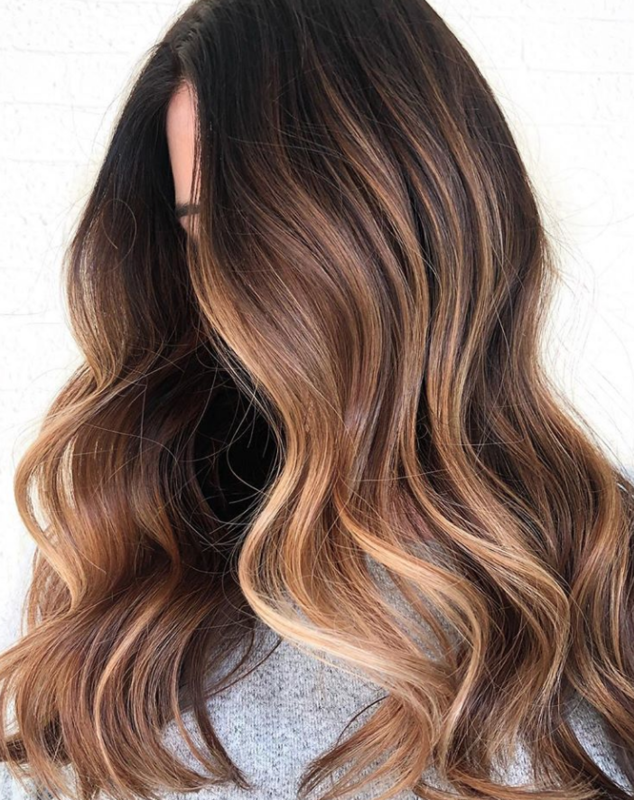 Ombre's are a great option for clients who are looking for a light effect with a fairly low-maintenance routine. They are designated by highlights that gradually become lighter from root to ends. They often include a root smudge to create a high contrast impact on the overall appearance.
SOMBRE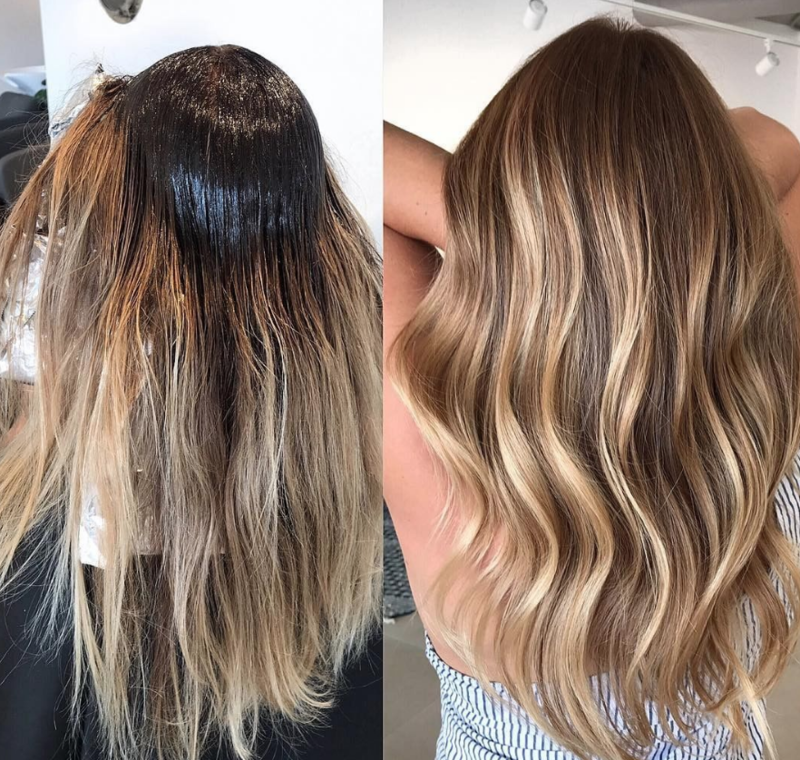 Sombre's are like the lite version of an ombre. With a similar dark to light effect, there is still a slight contrast but it is much more subtle with a seamless transition. This is a great option for brunettes who are looking for a delicate highlight without a great deal of upkeep.
BALAYAGE
Balayage was the gateway to the plethora of hair color trends that came next. It is a very artistic technique that puts the power of styling back into the hands of the stylist. With balayage, you can create your own style and put a unique spin on each creation. This technique involves using a cream or clay-based bleach and a brush to paint individual sections of the hair. The bleach rests on top of the hair and encapsulates the strands to lift. This method can be used to add highlights, lowlights or even pops of color.
FOILYAGE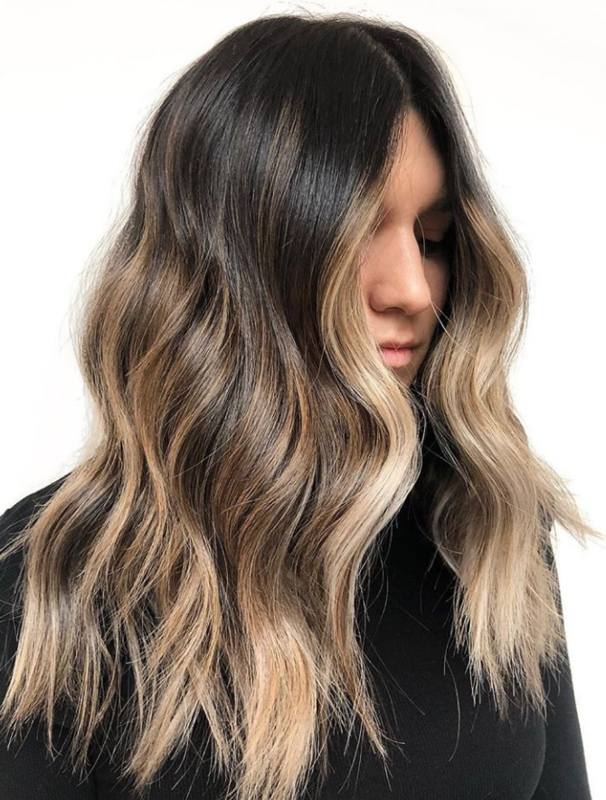 Foilyage is the hybrid of foil highlights and balayage. This is best used when a high level of lift is desired. It requires placing a foil in each section and using a balayage brush method to create it. This way, you are still able to achieve a balayage placement with the high lift of a foil!
TEASYLIGHTS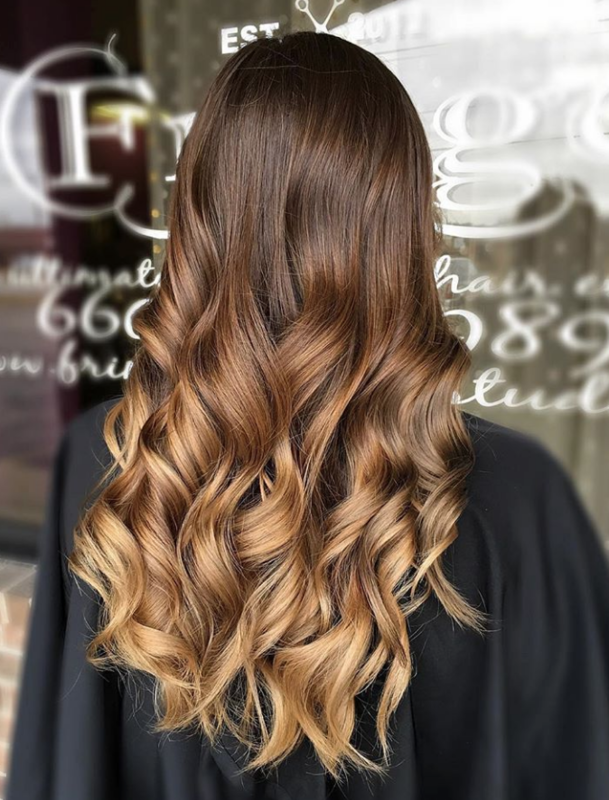 Each stylist has their own method of creating softness within their highlights. With teasylights, the stylist will backcomb the section you are working on at the root and then apply color to the ends. When the finished look is combed out the root area has a soft transition from root to end! This is a great option for any client, however, special care should be taken with a client's hair that is brittle or damaged.
BABYLIGHTS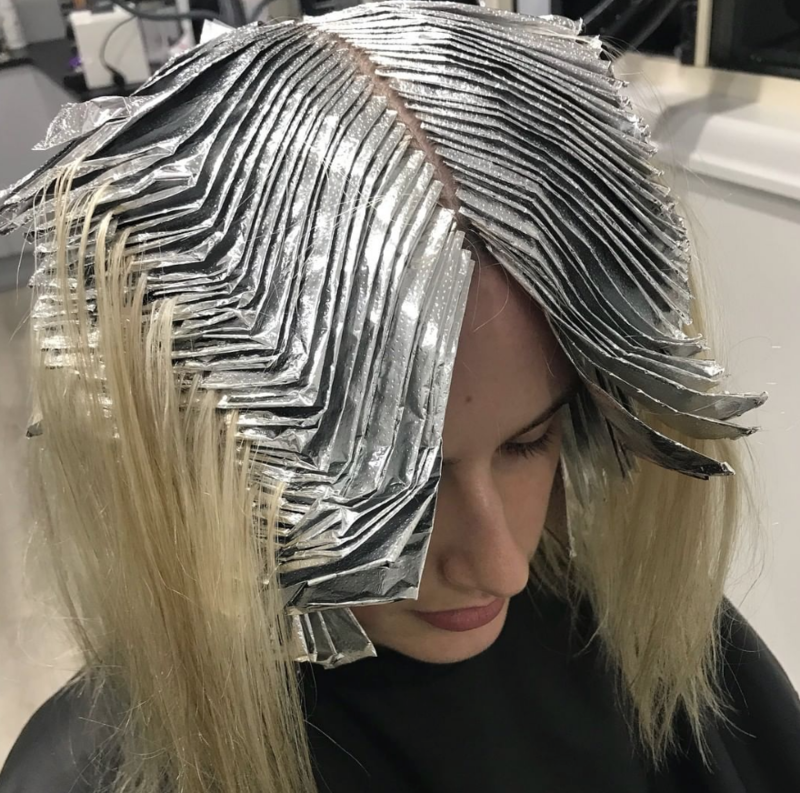 Babylights refer to the size of the weave and slice within a foil. They are a great way to lighten up any shade in a very subtle fashion. This can be a very tedious process and require more time behind the chair but can achieve a seamless transition for any shade! They are created by placing foils closely grouped together with thin slices and very fine weaves. 
Once you've decided on which method and placement technique you'll be using, be sure to wash and rinse with a Color Extend Blondage Shampoo & Conditioner to keep highlights looking their best!
---
For more color formulas, tips, and tricks visit https://www.redkensalon.com/, follow along and tag us in your creations on social media @Redken!