Classic 90s (aka noughties) styles have been popping up everywhere. While we can't wrap our heads around butterfly clips, an iconic technique using elastics is back. "Remember slumber parties when we used colorful elastics to make designs in the hair? WELP, it's back and I'm here for it!" Says Sam Villa ArTeam Member, Ellen Devine @ellendevinehair. Following the look she created on Instagram here. Below, she's highlighting a step-by-step for creating a contrasting headband of colorful elastics that would make any bestie proud!
"Elastics can get caught up in your hair, so try coating them with a serum to help them glide in and out easier. I used @fatboyhair tacky oil which also helps tame my flyaways," she says.
Elastic Headband — The Steps:
Step 1: Detangle hair by holding a Sam Villa Signature Series Paddle Brush vertically to get all knots out.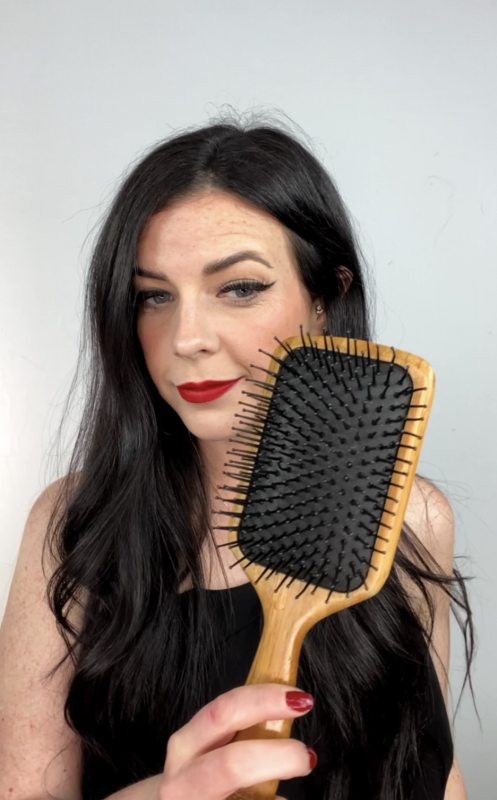 Step 2: Create a triangle with face-framing pieces around the face and secure it into an elastic to keep it out of the way. If hair is shorter, pin it to the side.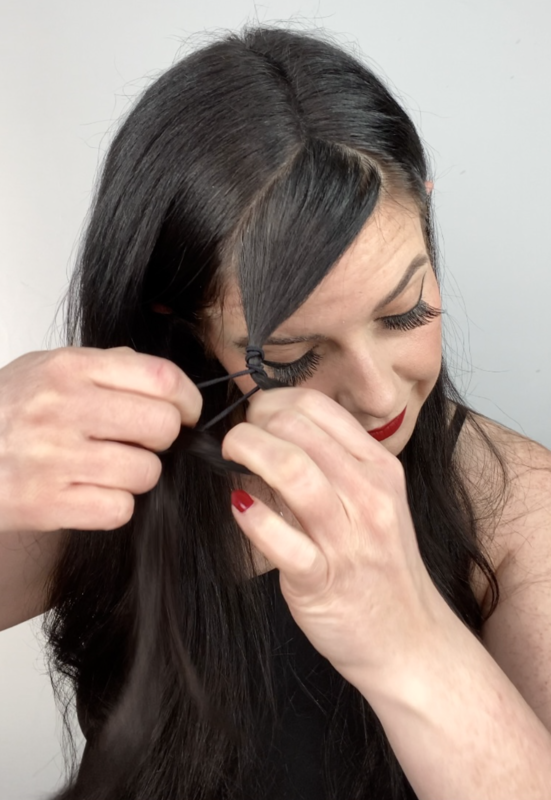 Step 3: Using Sam Villa Signature Series Tail Comb, section from the highpoint of the head to the top of the ear on both sides, creating a "headband." Clip away all the extra hair in the back.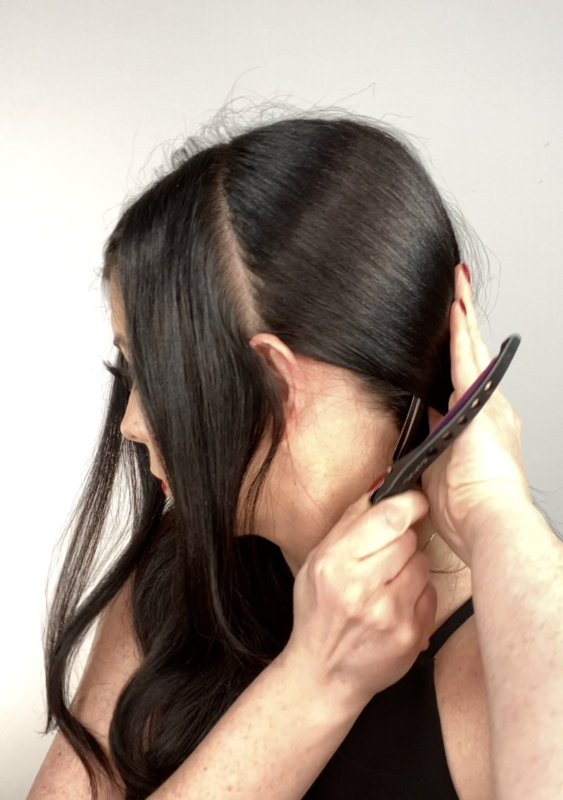 Step 4: Coat elastics in a contrasting color with oil to help them slip out easier and prevent hair from being pulled and/or breaking.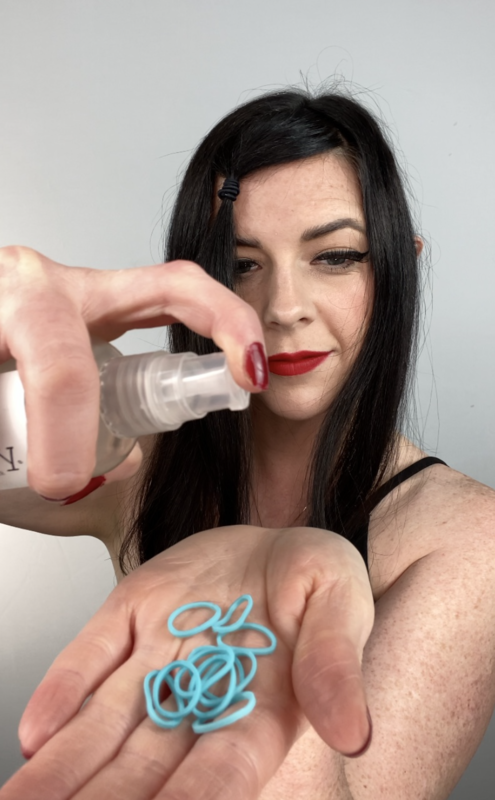 Step 5: Take a 1" horizontal section and secure with elastic. Take another 1" section, this time picking up the previous section as well, secure with elastic. Continue to the ear and repeat on the opposite side.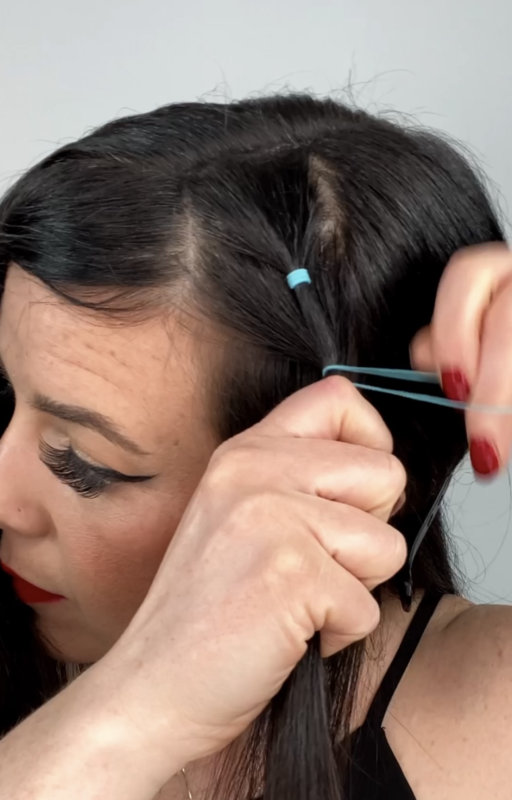 Step 6: Polish ends by wrapping around a Sam Villa Artist Series 2-in-1 Marcel Iron & Wand.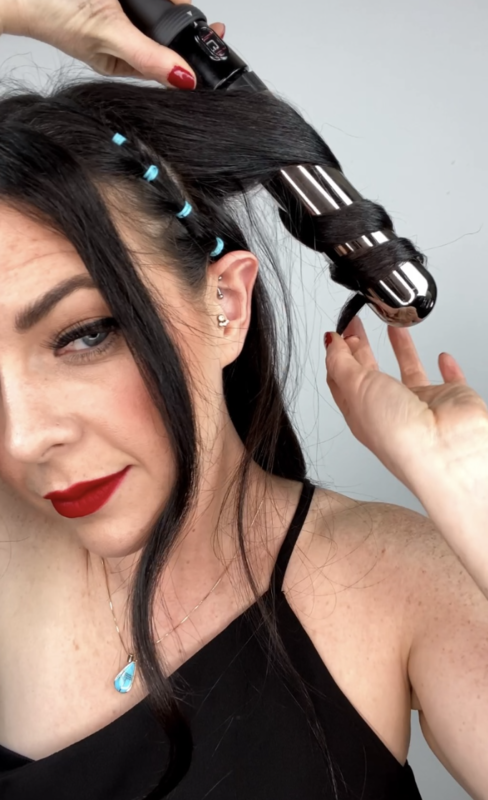 "This look is so fun for spring and can really be adapted for almost anyone of any age that likes to have fun with fashion," adds Devine.
Shop The Step-By-Step:
Sam Villa Signature Series Paddle Brush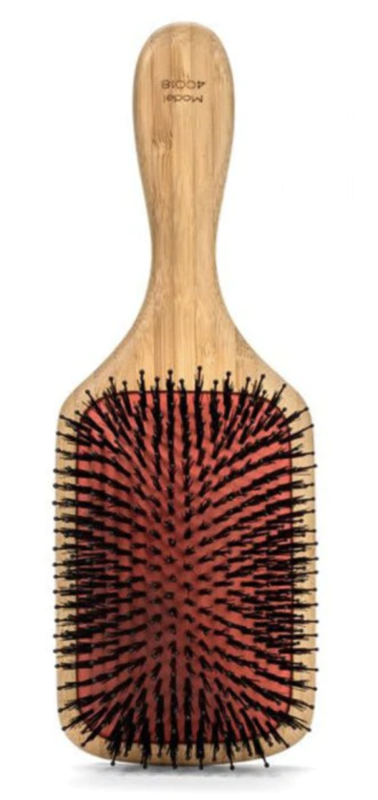 Sam Villa Signature Series Tail Comb

Sam Villa Artist Series 2-in-1 Marcel Iron & Wand

Tune in weekly to learn more valuable information from Sam Villa and team here. Including "Mannequin Mondays," "Transformation Tuesdays," and "Wellness Wednesdays" on Facebook @SamVillaPros and YouTube @SamVillaHair. Quarterly "Show Must Go On" events can also be accessed on the same channels for FREE!