We are thrilled to partner once again with the Professional Beauty Association (PBA) to promote all of the talented artists who are finalists for the 2018 NAHAs (North American Hairstyling Awards), the most prestigious hair and beauty award in the country. In this feature, get to know more about this year's Hairstylist Of The Year Finalist – Tony Ricci.
Tony Ricci flew to London to create his beautiful haircutting collection. It was a city of inspiration for him – the mecca of where some of the greats really began. As he strives to push himself as an artist he knows that this is the key to staying relevant. Keep reading to learn more about this amazing artist and see his mesmerizing collection "Clan".
---
What is your favorite thing about being a hairstylist?
I love that this industry is constantly changing and that in order to stay relevant you can't stay stagnant. I love working with people, the creativity, and unlimited inspiration. I love that there are so many avenues available to us as hairstylists by way of editorial and platform work. Education and sharing all that we have learned to inspire others is a huge part of why I love being a hairstylist.
Cut, color or style?
I only do cutting within the salon now, however, I do miss coloring. Coloring has become so strong and creative in our industry. I have also learned to really love and appreciate the styling side of hair, as it is the number one strength you need for editorial work.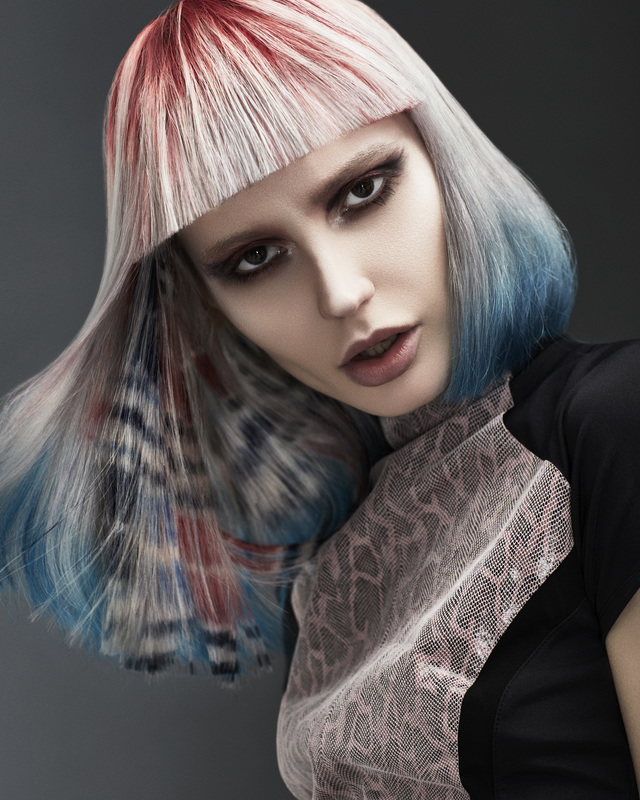 What was the inspiration behind this collection?
My collection is called "Clan". My inspiration was to create tartan colors and feel to the hair.
What was your biggest challenge in creating this collection?
My biggest challenge was creating the tartan hair color. It was hard to make sure the colors didn't bleed together which made for an extremely tedious application.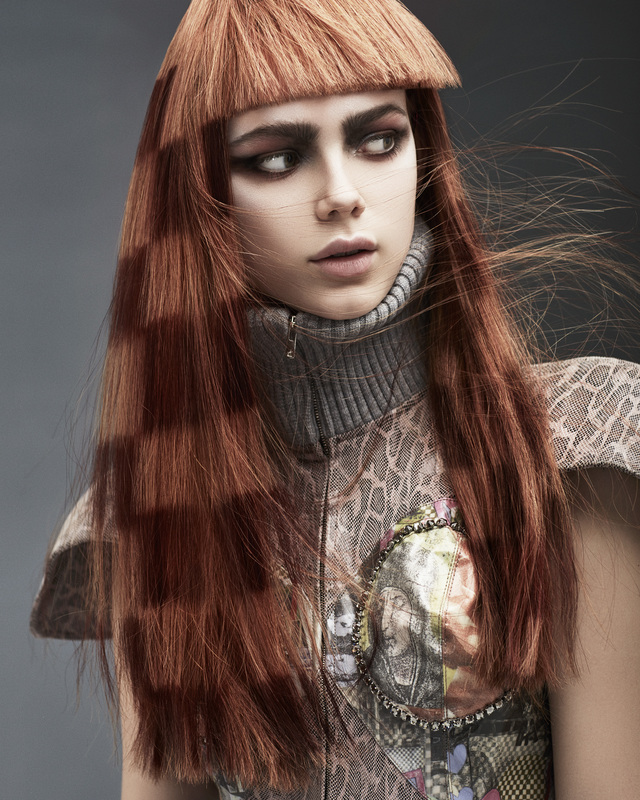 What were you hoping to convey to your audience?
I tried to convey how creative we could be with color and the colors of the tartans. I wanted to distinguish to our viewers how which clan you were from just by looking at the images.
How did you work with your team to craft the final images?
We worked closely to create our storyboard and be on the same page. We also went to London to create and shoot the images to get that UK feel and strength for this collection.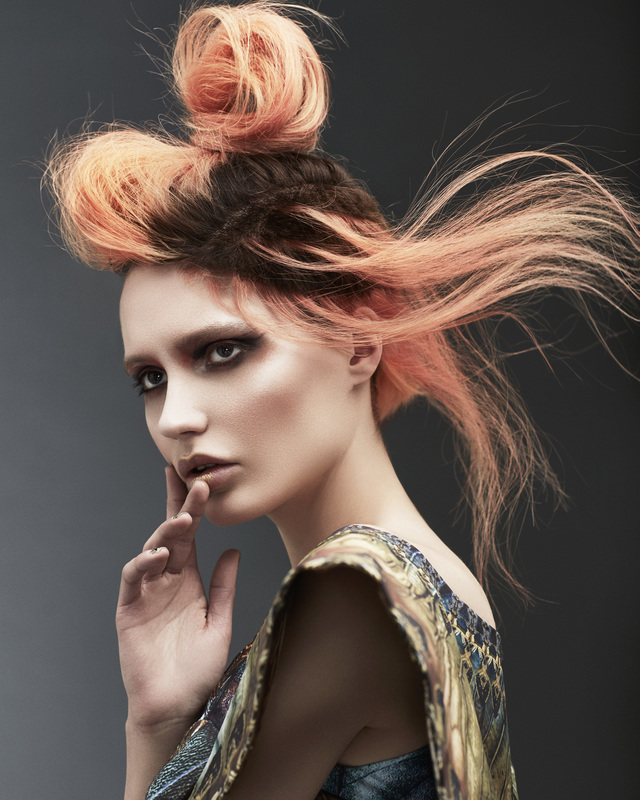 What does your collection say about trends?
This collection says that colors are now very free and hand painted. I believe that hairdressing is becoming more creative than ever before. Originality and pushing the boundaries is acceptable in everyday hairdressing, not just on the runways and in editorial work.
Tell us a little more about you, as an artist.
That's a tough one. I never really liked talking about myself. I just believe that you need to strive for more. We are always going to the next level and no matter how many levels there are Ill keep reaching and constantly evolving. Evolution is one of the most important thing you can do as an artist. I create work that makes me happy instead of creating for other people. Being an artistic director for Flow Hair Care is one of the most important positions I have had in my career. This allows me not only to be creative but also help develop and work with an amazing marketing team.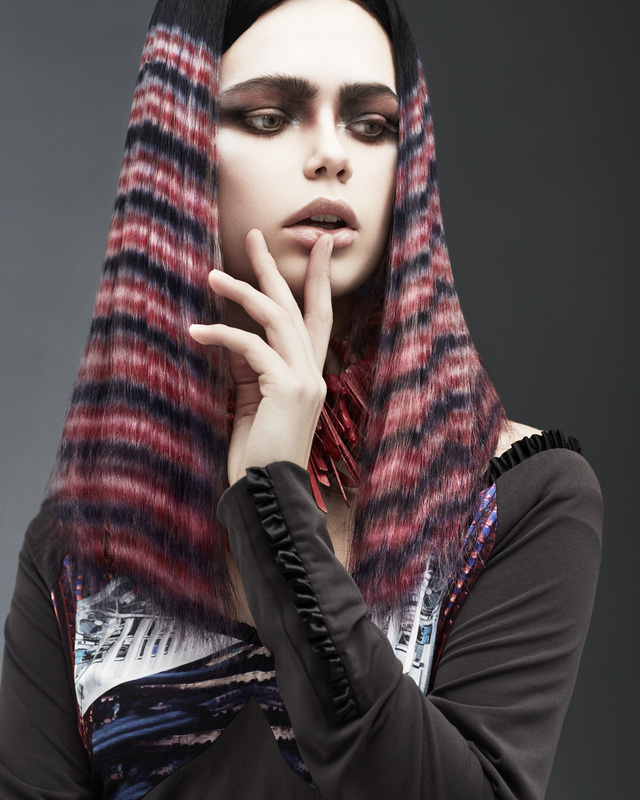 How do you Vegas?
I Vegas like the rest of us- a lot of drinking, a little gambling, poolside sun and hopefully I'll bring home some hardware. LOL
Salty or sweet?
Salty, because it goes better with beer.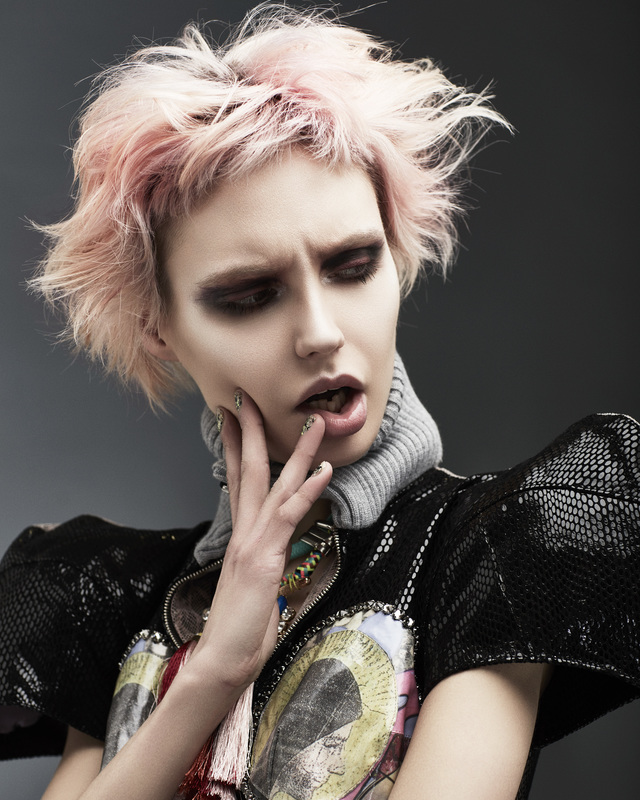 What did you learn about yourself through creating this collection?
I learned that working in London with some of the best artists in the business and being able to create this collect with the respect of those people, in the mecca of the hair world, was something I always dreamed of.
If you won the lotto (or slot machine) tomorrow, what would you do?
I would first party! I would also continue to do hair but maybe focus more effort into runway and editorial work. This is hopefully where I would like to be in the next few years anyways.