Summer is in full effect, which means clients will be rushing to the salon looking to you to breathe new life into their dry, brittle and sun-damaged strands. Why not breathe new life into your workstation as well? While you may have a few tried-and-true tools that you can't part with, it's always a good idea to stock up on some fresh new additions to inspire your creativity during the warmer months. Check out five must-have tools to add to your arsenal this season.
Sam Villa Professional Brush Cleaner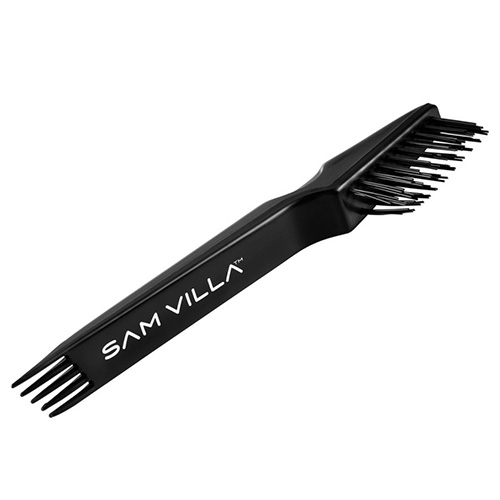 Your brushes are a huge investment—wouldn't you want to get the most use out of them? Ideal for use on all brushes, this handy brush cleaner features hard angled teeth to effectively remove knots. Plus, it also features long bristles to get rid of any styling product residue.
Sam Villa Professional Dry Sectioning Clips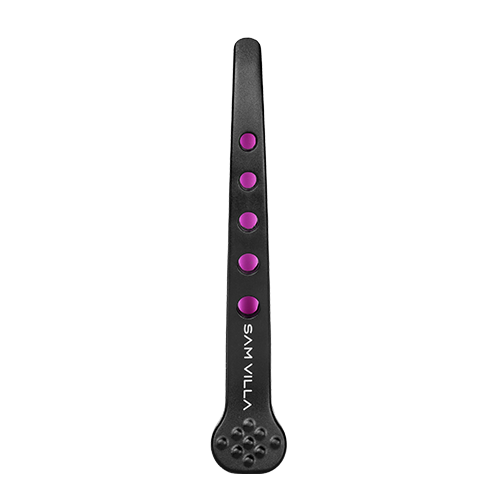 When your day is jam-packed with back-to-back appointments, every minute counts, meaning you don't have a second to waste searching for a clip. Stock up on this four-piece set to keep you well-prepared for all of your cutting, coloring and styling needs.
Sam Villa Professional Signature Series Textr Iron
Ideal for wedding styles or updos, this texturizing iron adds volume and texture to even the finest strands in seconds. Plus, it features three heat settings to fit most hair types: Low (375 degrees), for fine strands; Color-treated (392 degrees) for medium and color-treated hair types; and High (410 degrees), for virgin, coarse or highly-resistant strands.
Sam Villa Professional Signature Series Razor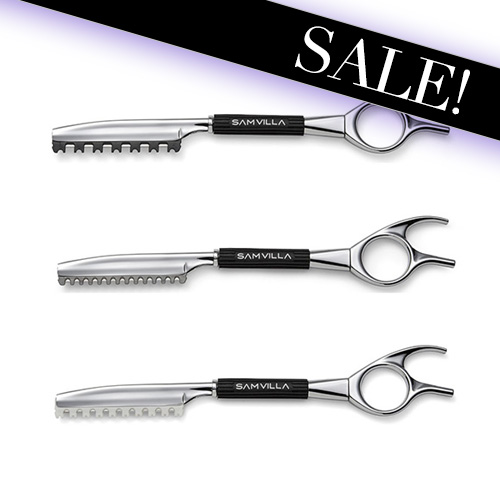 Your textured cuts will be a breeze with this hair razor. Thanks to the razor's ergonomic swivel design, you no longer have to worry about hand or arm strain. Featuring three blade types (straight-edge, blending and texture) for all of your cutting needs, and stainless steel, Teflon-coated blades, this innovative razor promises a sharp cut every time.
Sam Villa Professional Signature Series .75" Thermal Styling Brush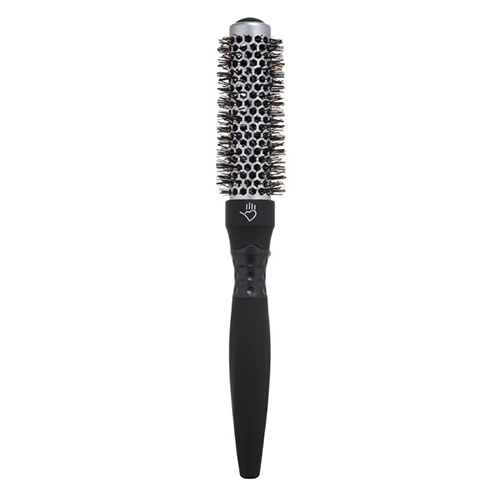 Shorter lengths are trending this season, which means you may need to dial down your brush size in order to achieve the bounciest blowout. Ideal for fine to medium hair types, this .75-inch thermal styling brush ensures a shorter dry time thanks to its ceramic barrel, while the nylon and boar bristles deliver maximum lift and shine.
---
For even more hair care and styling tricks, be sure to stalk Sam Villa Professional on Bangstyle and check out all of his tools in the Bangstyle Store!