From weddings to proms, birthday parties and evening soiree's, as restrictions begin to lift so does everyone's hopes for a festive season ahead. No matter what occasion your client may be prepping for, it can be a great idea to keep a few special occasion hairstyles (SOH) on hand.
If you're looking for a few quick tips and tricks, tune in on April 11th with The Show Must Go On Re:Inspired Styling featuring Sam Villa, Co-founder and Chief Creative Officer of Sam Villa and Global Artistic Ambassador for Redken, and salon owners Anna Peters, Sam Villa Ambassador @anna_hair_retreat; Wendy Bélanger, Redken International Artist @wendyabelanger and Jorge Joao, Redken Artist @jorge_joao. Take a sneak peek below and be sure to register here to see a full day of FREE cutting and styling education.
Anna's Top 10 Tips for Re:Inspired Hair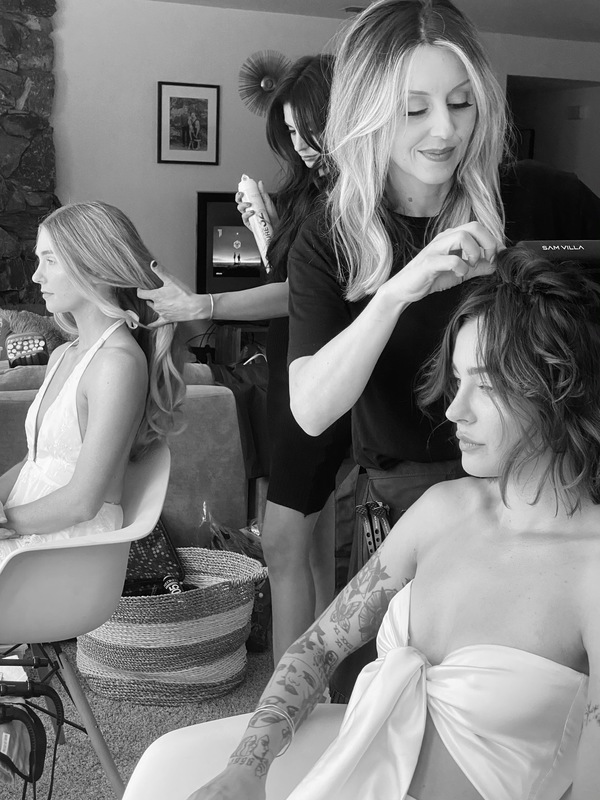 Organization – SOH takes a lot of tools/products, so create a tool kit that's clean and organized by bundling tools, utilizing work belts and using magnetic wrist bands to keep pins in order. Multipurpose tools such as the Sam Villa Artist Series 2-in-1 Marcel Iron & Wand are great because they can achieve multiple results with only one tool.
Consultation – Good communication sets realistic expectations for desired looks and timelines, if there's time for a trial, even better.
Clean Dry Hair - No one wants dirty hair on their special day, ask clients to arrive with clean hair and little to no products in it.
Build a Foundation - Starting with the right products and texture helps build shape and a solid foundation.
Grip and Hold - Create major volume for interesting sculpting by compressing hair with a Sam Villa Signature Series Textur Professional Texturizing Iron.
Anchors - Place braids and ponytails where strength is needed for hair/accessories to be pinned to. It saves time and ensures the style will last!
Product - When creating waves or curls, work with a styling product like Redken Iron Shape 11 for heat protection and hold. Then, clip in the set with Sam Villa Dry Sectioning Clips to allow curls to cool completely without leaving dents.
Brushes - Utilizing the right brush for the desired control and finish can be a game-changer. Increase polish and maintain volume while smoothing hair with the 100% boar bristle Sam Villa Artist Series Finishing Brush.
Lock it in – Always end with a finishing spray for either hold, high shine, a matte finish or texture.
Accessories – Accessories help tell a story, and nothing says SOH like a beautiful pin, flowers or combs adorned with pearls or stones.
Shop The Tools: