When it comes to grooming, most guys keep it simple: they shower and shave daily, get regular trims and brush and floss their teeth at least twice a day. While that may seem like enough, you may be skipping some vital steps that can make all of the difference in your look. Read on to discover the top five ways to look polished at all times.
Keep your brows in check
An unruly unibrow isn't a good look for anyone. While you don't need to get your brows perfectly shaped, it's a good idea to visit a professional waxer—or even your barber—at least once every couple of weeks to get rid of the unruly hair in between your eyes —and keep your eyebrows plural! While you can try DIY methods (i.e. a hair trimmer, tweezers), we advise letting the professionals take the lead on this—otherwise, you may take off too much.
Stash a comb in your pocket
From static to headrests, there are a million things that can ruin your style. Keeping a pocket comb handy allows you smooth out your strands whenever necessary.
Wash your face
Using a bar of soap to scrub your face doesn't cut it. Opt for a hydrating cleanser that removes dirt and grime without leaving your skin dry and tight. Finish with a lightweight moisturizer to seal in the hydration and keep you looking young and fresh.
Take care of your feet
Sandal season is around the corner—don't scare away the ladies with gnarly feet. Make time to get a pedicure at least once a month. The nail trimming, callus buffing and moisturizing massage will keep your feet looking (and smelling) clean and fresh.
Master the hair flip
Don't fall victim to flat hair. To keep your strands looking fresh and full-bodied, rotate your part throughout the day to add volume. Another volume-boosting tip? Apply a lightweight cream before styling to lock in volume and shine. Try: American Crew Boost Cream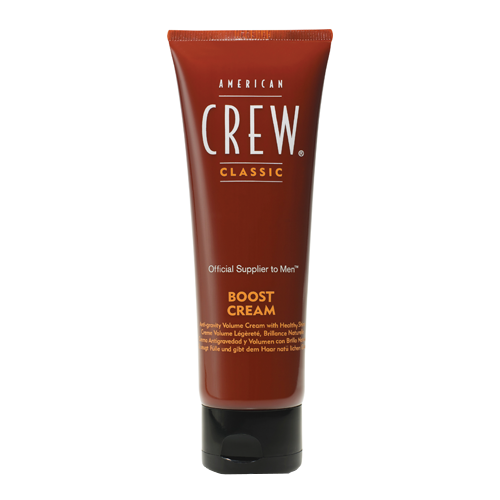 ---
As always speak with your stylist or barber – they know your hair the best. For more helpful styling tips, tricks and inspiration be sure to stalk American Crew on Bangstyle and check out their latest techniques on Instagram @AmericanCrew.