According to the Transportation Security Administration, airline passengers are permitted to bring a quart-size bag of liquids or creams with travel-sized containers holding 3.4 ounces (100 milliliters) in their carry-on. That means packing your favorite shampoo and conditioner is a no-go unless you want to check your bag. Or is it? KEVIN.MURPHY is giving users the chance to stash their go-to products in their carry-ons with MINI.MURPHY's—travel-sized versions of your top KEVIN.MURPHY products. Read on to discover the hair care must-haves to store in your luggage.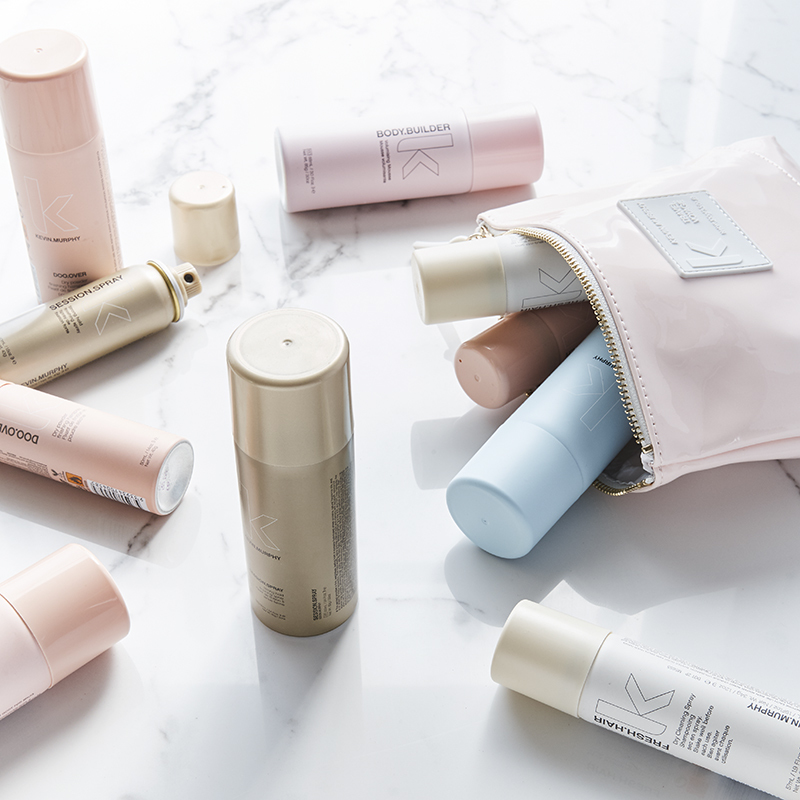 KEVIN.MURPHY YOUNG.AGAIN WASH & RINSE
Maintain softness and shine no matter what locale you're visiting with this powerful duo. Formulated with antioxidants and anti-aging properties, this shampoo and conditioner are formulated with Australian Fruit Extracts, Baobab Seed Oil, Immortelle and Lotus Flower Extract to regenerate, refresh and refine your hair texture.
KEVIN.MURPHY FRESH.HAIR
Dry shampoo is a must when traveling. This formula removes odors and excess oil as it restores body and texture, leaving strands feeling squeaky-clean and fresh.
KEVIN.MURPHY HAIR.RESORT SPRAY
Headed to a tropical destination? You'll want to keep this sea salt spray handy for effortless beach waves. Ready to use on both damp or dry hair, this oil-free texturizer adds volume and hold as it enhances your natural curl pattern.
For more style inspiration be sure to visit us on Instagram, Facebook, Twitter and Bangstyle!
SOURCE: Transportation Security Administration