Veganism is about more than just what you put in your body, it also has to do with what you put on your body. While some think that being a vegan is more about what you eat, the purists know that it is about a change in lifestyle. Along with opting for faux leather and vegan cheese, switching out your beauty and lifestyle products are on the list! The problem was, until now, there weren't too many great choices. While Biolage has already offered up amazing options for those looking for vegan shampoo's, conditioners, and styling products – now they are also adding haircolor to the list! That's right; Biolage has just launched a plant-based haircolor line – the perfect answer for those looking for a vegan option that also delivers seamless results.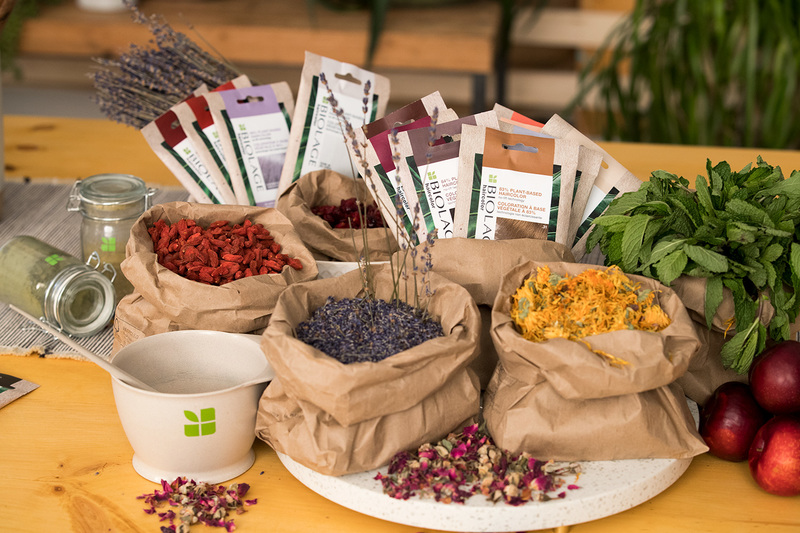 From The Experts
When it comes to plant-based beauty, Biolage Brand Ambassador Alfredo Lewis said of the movement, "In the age of the ingredient-conscious consumer, Biolage is redefining the natural haircolor game. With 20 intermixable, conditioning, and strengthening shades Biolage haircolor will satisfy both my high maintenance and natural clients alike – and did we mention it's nasty free and vegan?! Biolage haircolor is the future of haircolor." Leading the "green beauty" trend and disrupting the industry, Biolage continues to innovate with damage-free, strengthening color formulas that offer 20 gorgeous, nature-inspired, long lasting intermixable true-to-tone shades.

What You Need To Know:
Each new shade is 82 to 100 percent plant-based with minimal ingredients.
The "clean henna" is metal-free and made with cassia
Each shade has a maximum of ten ingredients or fewer. (The Clear formula contains only two ingredients!)
The Clear shade offers clients 80% more shine after just one application
Each shade is intermixable, which gives colorists an unlimited range of artistic options
The pre-blended shades are true-to-tone; deliver cool, sheer hues in 10 minutes and rich, saturated, blended coverage in 30 minutes and last through 20 shampoos
No developer is required—simply mix Biolage Haircolor in a 1:3 ratio with hot water
Biolage's new plant-based color is bridging the gap between the client's choices and their style. This also means that artists are able to create beautiful results while meeting the needs of their ingredient- and health-conscious clients.
---
For more updates, product releases and more from Matrix be sure to sign up for our newsletter HERE!