Be My Vintage Valentine. Romance, fashion, and beauty ignite the inner beauty with the romance and awakening of spring. Look to the past to create the future with soft makeup, classic wearable hairstyles and pastel fashions with textures and layers perfect for spring 2018. Check out the inspiring looks below and hear from the team members about their experience and exactly how they got the lovely looks!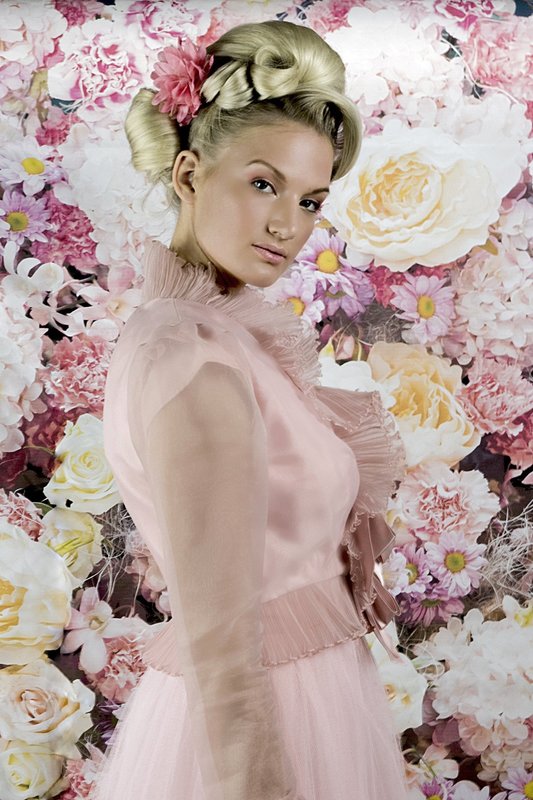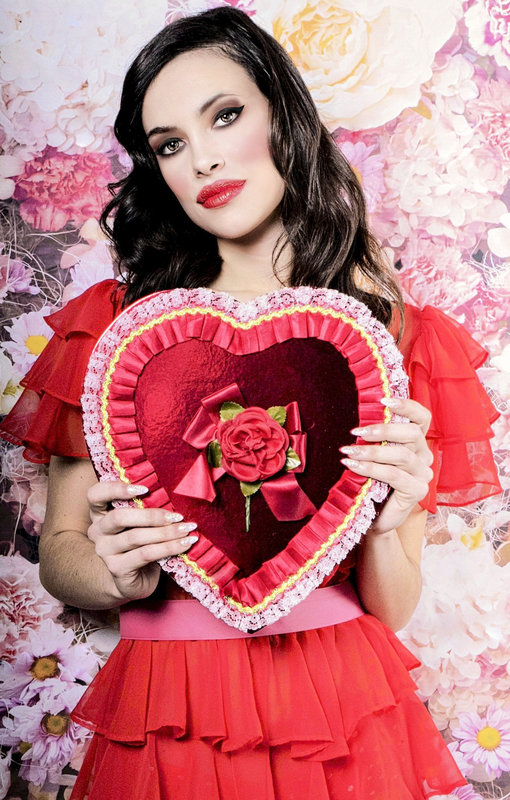 Will You Be My Vintage Valentine? This Collection is inspired by beauty from the past and gives off vintage glamour. These looks of perfection encompass the overall feel for the season of love and gets us all ready as we look forward to a new upcoming spring. The pastels allow us ease and grace while the inner woman within us screams out loud with a bold sexy red. It does not matter if you brace this Valentines with a powerful updo or long flowing locks as long as you do it with style. It is always important to love and be loved and that starts by loving yourself! XOXO from team awesome who made this shoot and series! – Genna Yussman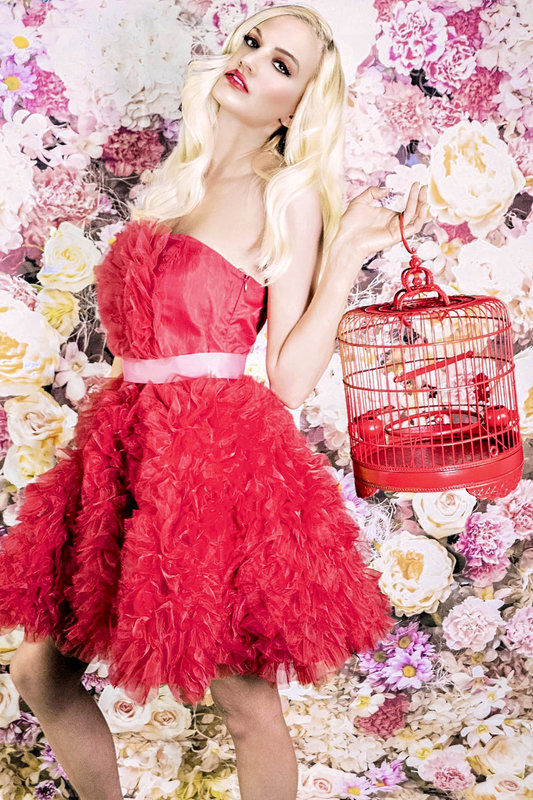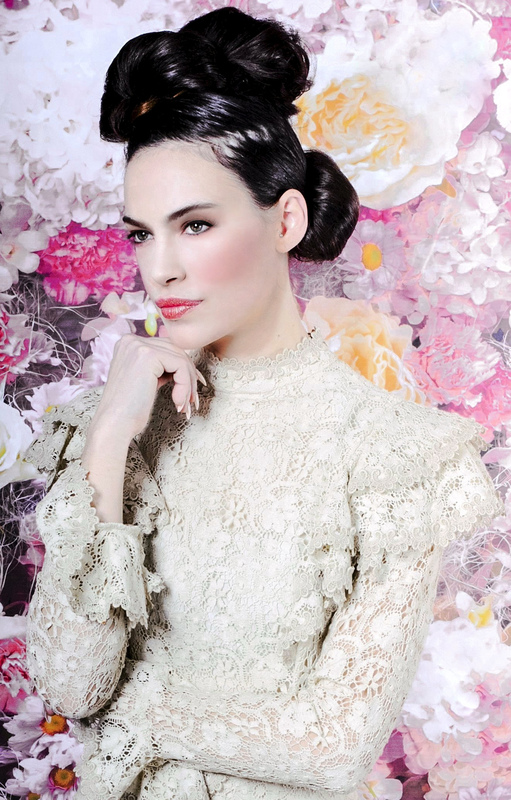 I have wanted to do a Valentine photoshoot and when Genna asked if we could set a day, I couldn't wait! Isidro was available for makeup and we had the amazing models Emily and Kristina on set. For hair, I wanted to do both long and classic updos. I prepped both models with Redken Guts 10 and dried them with a round brush and hair dryer. I set the curls using the new Sam Villa Curling 2-in-1 Marcel Iron and Curling Wand and Iron Shape 11. After cooling, hair was brushed out with a wide-toothed comb and set with Fashion Works 12 for a cascading look. For the Updos I formed ponytail on the high points of the model's head and backcomb the sections and rolled the hair into shape securing with hair pins and Fashion Work 12. The final look on Emily was created by fishtailing the entire head in random sections and securing all the ends to create an updo, secured with bobby pins and Control Addict 28. In the end we achieved exactly what we wanted: The looks are romantic, timeless with a vintage flavor." – Matthew Tyldesley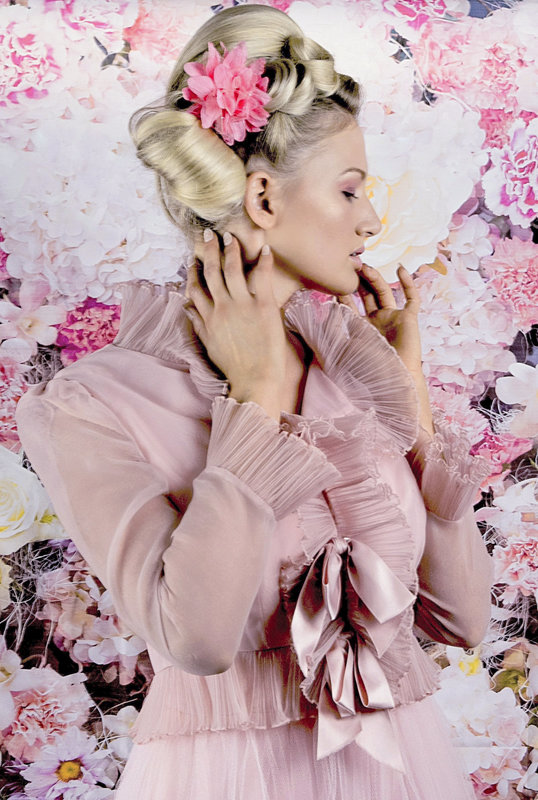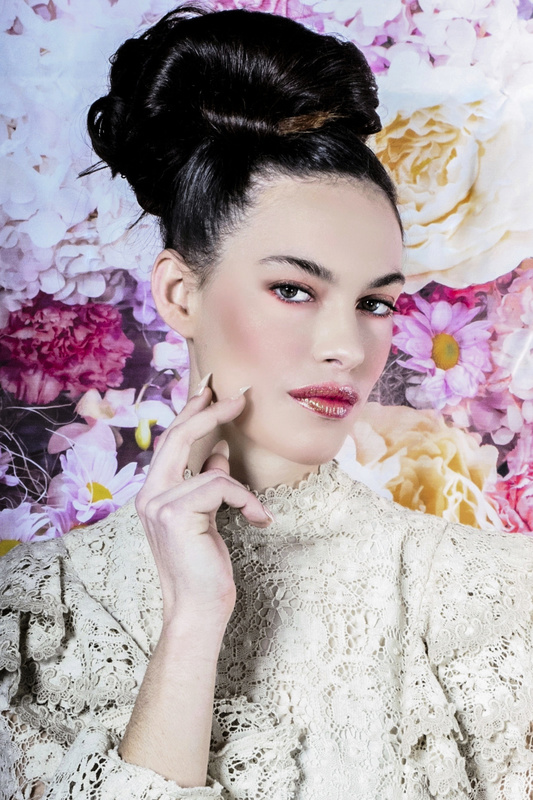 It's always a pleasure working with this team. The looks I created for this concept were very soft and romantic. Less was more as I didn't want to overdo the makeup. Simplicity was a big part of elegance and I wanted people to see it through this beautiful images. – Isidro Valencia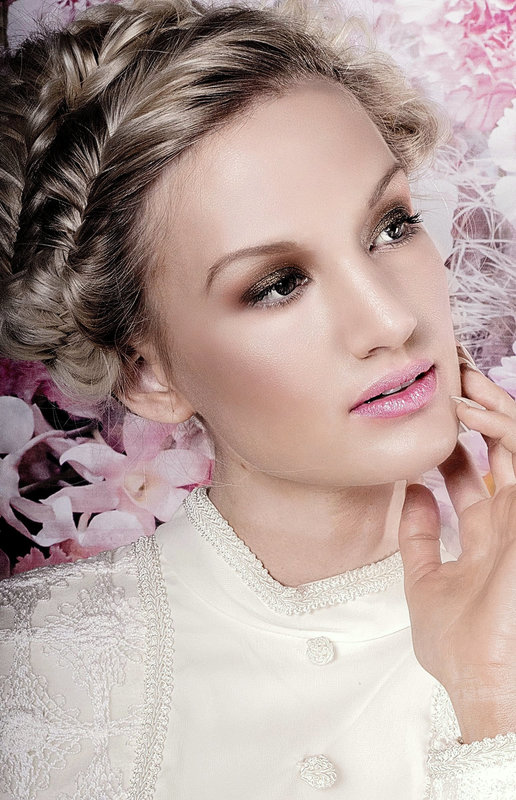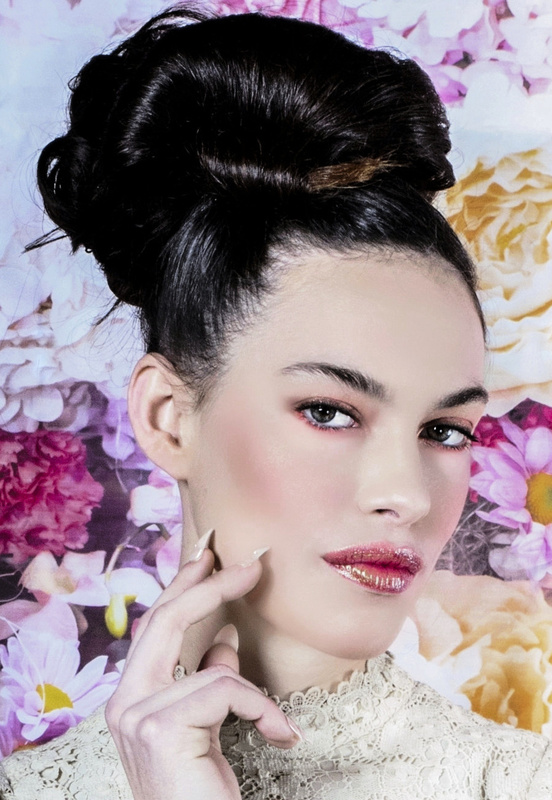 Want to see more? Go behind the scenes of this fabulous shoot by watching the video below!
Credits:
Hair: Matthew Tyldesley @Hairbymatt
MakeUp: Isidro Valencia @valencia0612
Photography/Wardrobe/Styling: Genna Yussman Greene @gennayussman
Models:
Emily Bennett @emilybennett_
Kristina Russ @kristina_russ