Clients are ready and excited to step back onto the scene with a touch of glamour and we've got just the look for them. Rocking sleek cuts and vibrant shades, they're ready to ditch the loungewear and try on a brand new style. Borrowing from the classics, Twylla Jane, Sam Villa Ambassador and owner of Lumos Nox Salon @twyllajane, is showing how to get a vintage wave technique that is soft, classic, a little bit sultry, with a modern flair.
"As the world starts to open up and people begin reentry, they're going to want to doll up more than ever and will be looking to their stylists for help," explains Twylla Jane who has an easy vintage wave technique that's long-lasting and sure to add a little glam in anyone's step.
The Steps:
Step 1:
Work horizontally taking 1" deep and 1-1 ½" wide sections and spray with Redken Iron Shape 11 for heat protection, strengthening, and hold.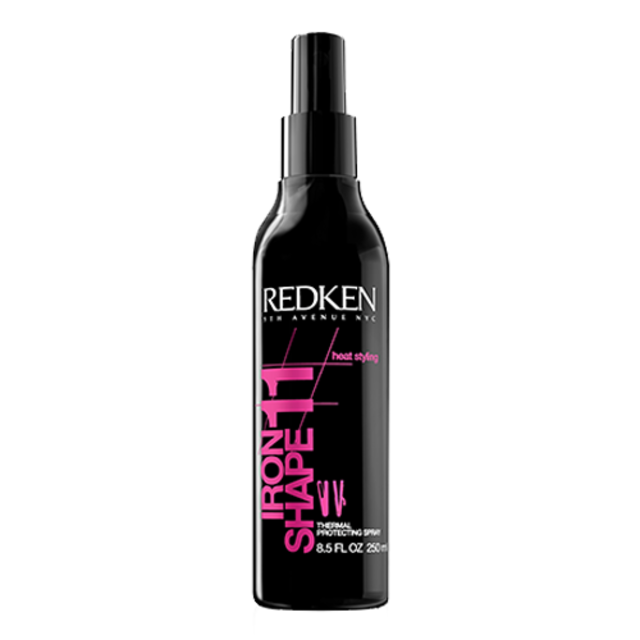 Step 2:
Remove the handle from a Sam Villa Artist Series 2-in-1 Marcel Iron and Wand 1" and hold the wand horizontal and parallel to the section. When wrapping, hands will shift position. The top of the wrist faces up (reading a watch) when wrapping over the iron, and then the inside of the wrist (check pulse) faces up when wrapping under the iron. This technique creates a twist around one side and a flat wrap on the other. Tip: Decrease volume by placing the iron on top of the section or increase it by placing the iron underneath the section when wrapping.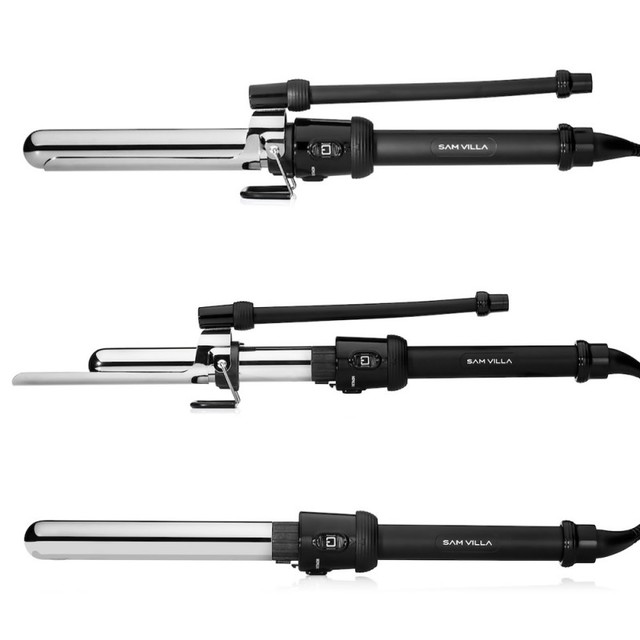 Step 3:
Carefully release the wrap and "smash" the curl between palms to create a deeper wave. Cool and set simultaneously with a workable hairspray like Redken Fashion Work 12.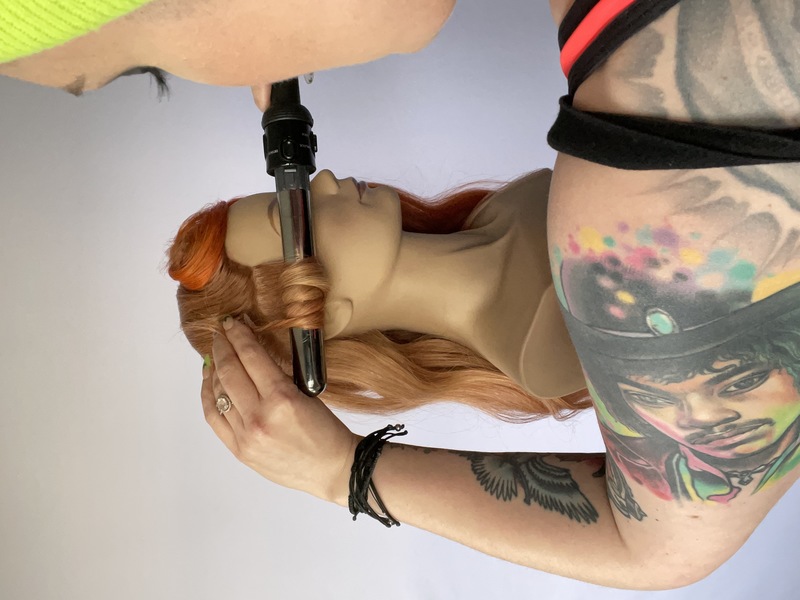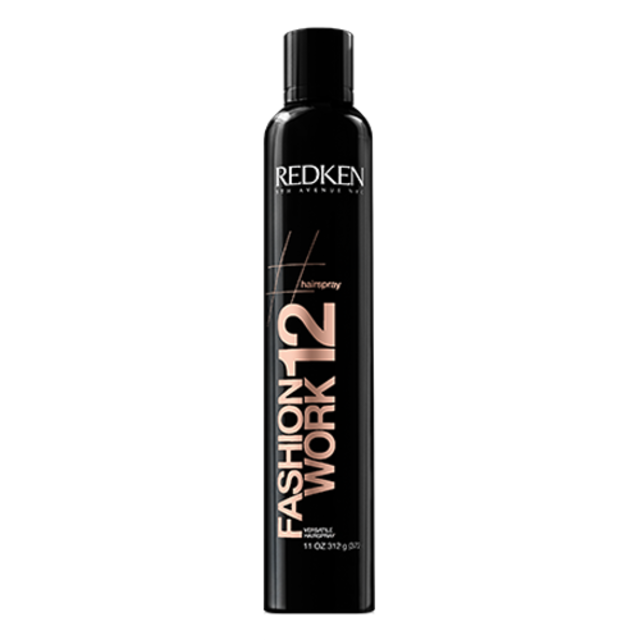 Step 4:
Once the entire head is curled, gently brush through the set with a Sam Villa Artist Series Polishing Paddle Brush to softly incorporate the waves together for a shiny frizz-free finish.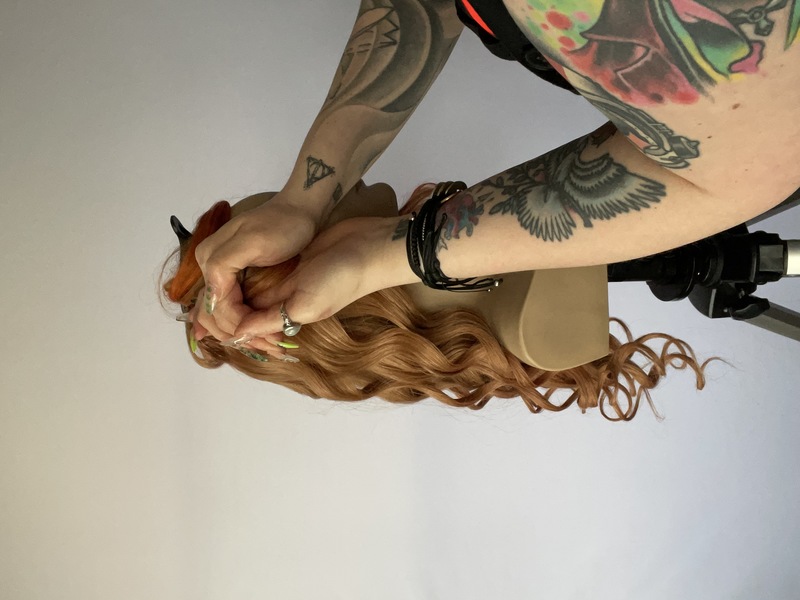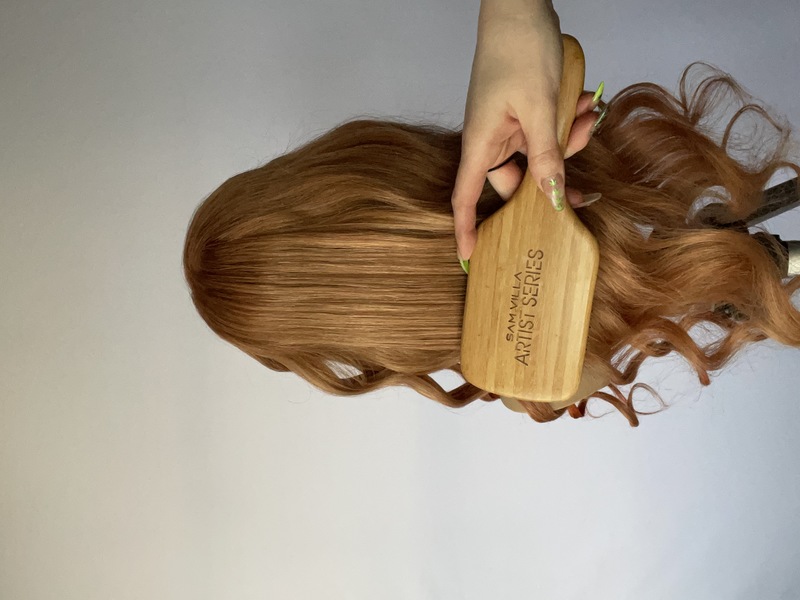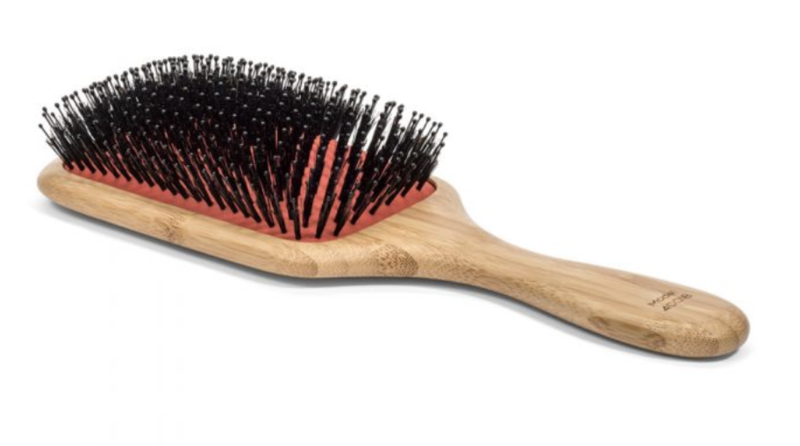 Pro-Tip:
Using Sam Villa Dry Sectioning Clips to hold each C wave in place adds extra set perfection, the clips won't leave marks and hold the waves exactly in place to cool.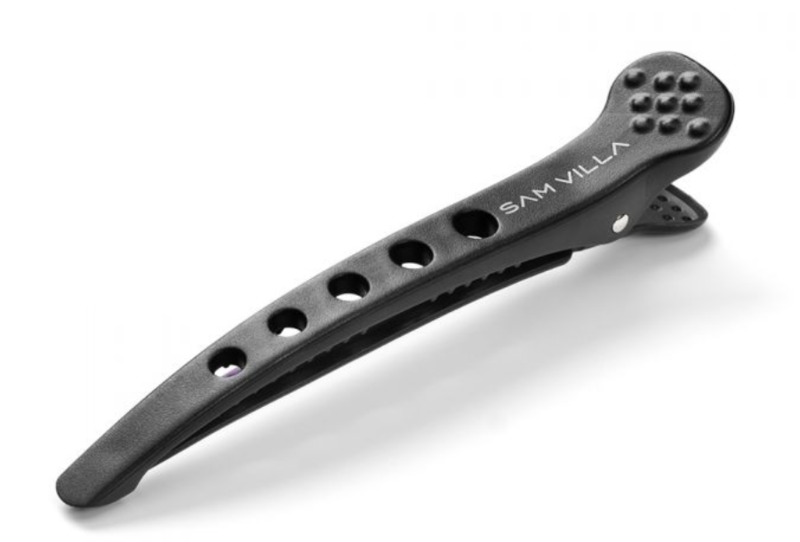 Watch Twylla Jane create sultry vintage waves two ways below and explore more FREE live education from Sam Villa and team here.