As a highly respected global artist, Vivienne Mackinder is not only known for her timeless style but her keenness towards continuing education. A life long learner, Vivienne loves to continue to grow while teaching what she's learned to her students through her online education site – HairDesignerTV.com. We chatted with Vivienne about her latest collection – Metallica – as well as what the last few weeks have been like for her and her business. An inspiration to us all, she has created fun new content through HairDesignerTV.com and Facebook to share. Keep reading to learn more about how to tune in!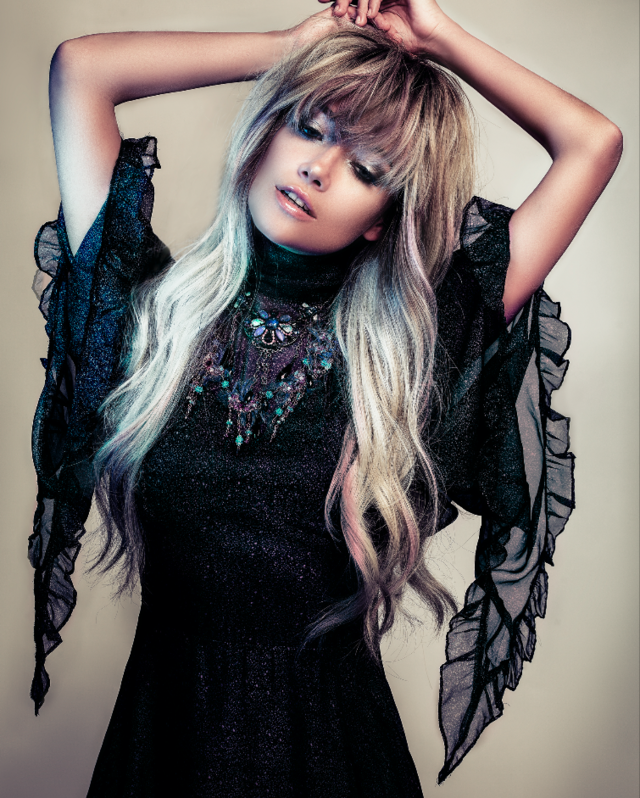 What was the inspiration behind this collection?
I was inspired by the Fendi Collection in which Sam Mcknight designed the hair to blend with the fabric. I wanted to show commercial work that all stylists and clients could relate to while giving the looks a soft edge.
Tell us more about you as an artist and how your work has changed during this time of self-reflection.
I always love beauty and harmony in design. My style is classic with an edge, and this desire for beauty has increased as we all faced hardship. I have studied the history of hair throughout my career (I have movies on HairDesignerTV.com that explore 100 years of Hairdressing) I recognize that new fashions are born during times of extreme social change — industrial and technological revolutions, wars, social unrest and now a global pandemic. I can clearly see a new hair direction, a natural finish working much more to the natural texture, with less of a focus on blow-drying. For this reason, I will be starting a cutting series on HDTV in the art of cutting to a natural finish, so be sure to tune in!
When it comes to color, I see more natural and less rooted styles as I think many clients will relate regrowth as "the COVID Regrowth." In times of suffering — soft glamour, romance, and dreams always have a place and these sensibilities offer hope. We may also see pops of fantasy as people escape the boredom of being confined.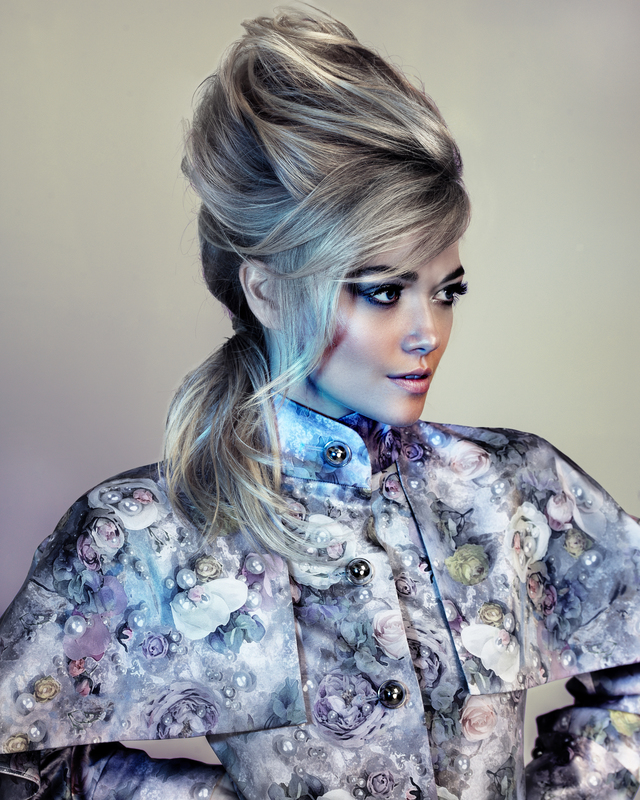 What did you learn about yourself while social distancing?
I found a sense of determination and focus, with the haunting question will my online education survive in an ocean of free content and every one teaching hair from their kitchens!! I questioned how do I reinvent myself and business? How do I reach out to the hairdresser and give them education, inspiration and hope? With over 900 videos on HDTV I have invested a fortune into high-quality production offering hairdresser the very best, I will not compromise my standards as hairdressers deserve 5-star professional education.
Social distancing - A time of confinement, is an opportunity to reinvent one's self - learn new skills and invest in oneself. I personally had a huge learning curve with technology! I have been in the online education business for over 16 years. So this shut down took me to a new place, I have been averaging 15 to 18-hour workdays. Presenting webinars to my HairDesignerTV.com members and Facebook lives. Also, I have launched Virtual workshops which have been a huge hit. So, I have become a one women show, in front of my computer with a Mannequin. In addition, I have loved not jumping on a plane, being home has been very special.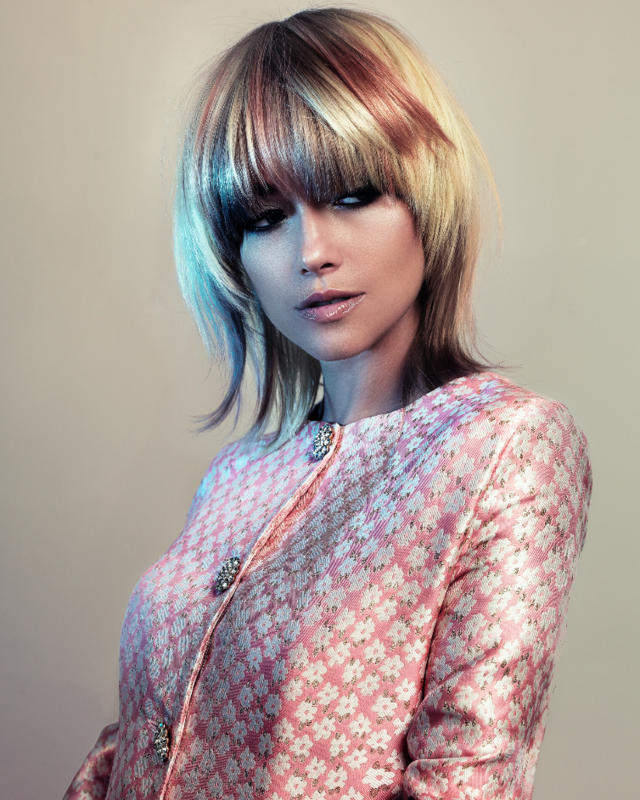 What was your greatest accomplishment during this time?
My biggest reward was connecting with the members of HairDesignerTV.com. Also, I created "Vivs Hair Heroes," a Facebook Live every Wednesday at 2:00 PM EST. Each hair hero and icon shares their story and photographic work with me, then they teach me a new technique, this has been so much fun and the highlight of my week.
Throughout my career I have worked with the best colorists in the world, so I decided to move from directing color to learning how to color hair. We have been filming "Viv the baby colorist" with icon Beth Minardi and now I am inviting other star colorists to teach me on camera. Mark Debolt being my next teacher. It has been so much fun to learn something new!!
What is your biggest piece of advice for stylists right now?
Be sensible - follow guidelines to protect yourself team and clients. Go back slowly, don't go from zero to 100 miles an hour. Gently go back so that you have time to adjust and think and manage the stress. We are all working in a new world of unchartered territories. To win: Go slow, steady, and be consistent. As you make plans, add fear into the plan, asking what am I afraid of? And start to plan around the fears. Which are very real for us all!! Keep up your education so that you stay inspired and motivated. You are giving to your team and clients, remember to give to yourself.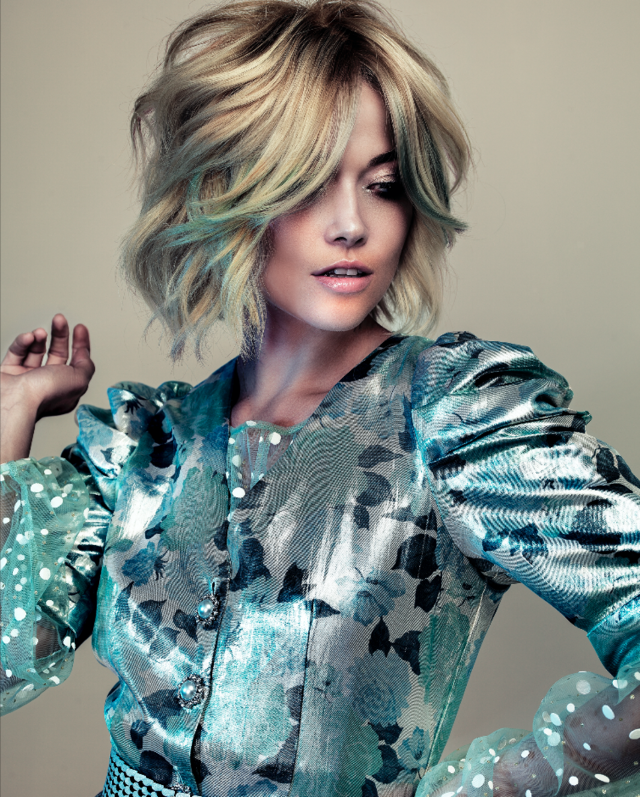 Coffee or tea? Morning person or night owl?
I have become a night owl as I edit my videos until 2 or 3 am - there is a quietness with no interruptions which is lovely. Even though I am tired, there is a sense of accomplishment.
What do you do in your free time?
I've been taking the time to enjoy my garden, husband, and horse.
Credits:
Hair: Vivienne Mackinder
Color: Lori Zabel
Photography: Desmond Murray
Makeup: David Maderich
Fashion: Nikko