As a highly respected global artist, Vivienne Mackinder is known for her iconic style and keenness towards continuing education. Growing up in London, Vivienne began her career there and upon graduating from the London College of Fashion she began her first position in the industry with Vidal Sassoon. Excelling here, she eventually became his Artistic Director. Later relocating to the US, Vivienne left London in 1990 and accepted a position with Trevor Sorbie as his International Creative Director.
Since then, Vivienne developed an editorial career – collaborating on Fashion Week around the world, appearing on camera and having her work featured in publications. Combining her career and her penchant for education, she founded and launched her online education site HairDesignerTV.com – a post-graduate training system aimed at helping the working professional enhance their skills.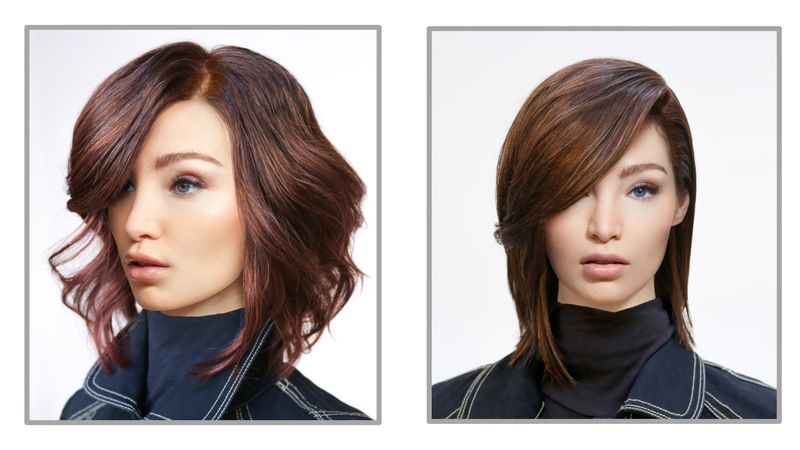 To learn more from Vivienne and get a sneak peek of what HairDesignerTV.com has to offer, be sure to tune into an exclusive Facebook Live in partnership with Bangstyle! Vivienne will be taking us through a dynamic haircut tailor-made for the modern client in Iconic Cutting with Vivienne Mackinder!
What You'll Learn:
Vivienne will show off this haircut using a razor on one side and shears on the other to demonstrate the differences with tools and texturizing techniques and how they impact the final shape.
What To Bring:
Pen and paper!
What Vivienne Will Cover:
Establishing an iconic bob shape in the perimeter of the haircut
Building weight to create the interior shape
Rounding out that weight to create softness and movement
Vivienne's 50/50 rule – look at 50% detail and 50% big picture
Using creativity and self-expression in design
Step back, step back, step back (Tune in to learn more about this!)
Designing as you go by checking how the hair reacts to varying techniques
Where to stand when using a razor
Creating facial framing while creating the interior
How To Tune In:
Hosted by Bangstyle on Facebook - tune into our Facebook Live on Monday, August 3, 2020, at 2:00 PM EST. *RSVP HERE to receive an event reminder!