We've all been there; you shoot awake realizing you're late for work with just enough time to do NOTHING…except freak out, of course. Perhaps you are starting your day at your date's house from the night before and need to hide the evidence of your Walk of Shame appearance… or Stride of Pride, depending if you're a glass half full kind of person. We all are faced with occasions where, whatever the circumstances, we need to make yesterday's hair work for today. Here are a couple ways to bring your hair back to life for what's sure to be a long day.
Basically, you have two options: product and styling. Dry Shampoo is a fantastic way of refreshing your hair without having to shower, and is perfect for a quick fix when you're in a pinch. A good dry shampoo will remove up to 30% of old product and oils from your hair. The trick to using it is to spray it in at the root and then towel dry your hair. While the Dry Shampoo will lift a good amount of the "dirtiness" from your hair, you still need to physically clean it off, so make sure you take a dry towel to your hair after spraying. A Volume Powder (or Dust, depending on the brand) also works as a Dry Shampoo and will give you a root lift in addition. Volume Powder however, does have a hold, so it may leave you more of a lived-in feeling than a regular Dry Shampoo.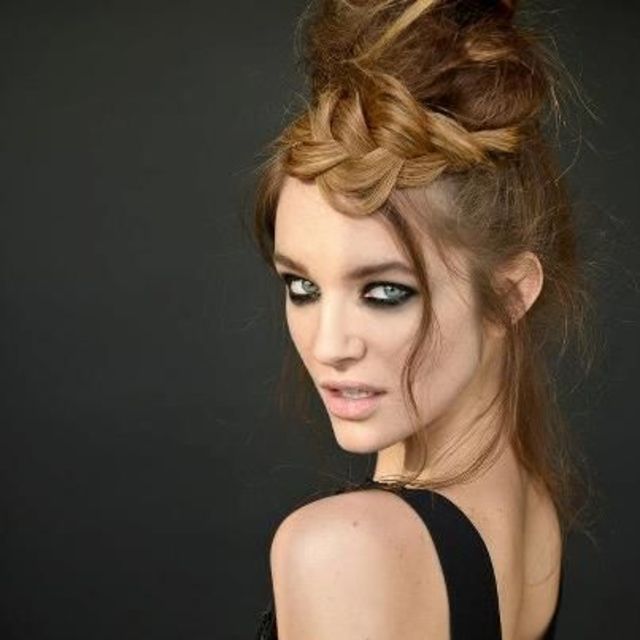 Hair by Betsy Reyes
Don't have any products? Not to worry, messy hair is totally in and there are a couple of simple styles you can whip your hair into that will look on-trend even with yesterday's hair. Buns are a perfect style for this, so you can scoop all your hair up into a messy bun and be ready to head out in a matter of seconds. If you've got a little more time, or just want to be a bit more creative, you can start with a loose pony, messing up the sides a bit, then pull some hair from the back of your head and wrap it around the base of the ponytail a few times and pin.
We all have those days, but just because you're running a bit behind pace, doesn't mean your hair has to.