It's been a couple of years since balayage took salons everywhere by storm. And while many colorists have taken the trend above and beyond, there is still some confusion about the technique amongst clients. Here, we break down everything you need to know about balayage, along with how to charge in the salon as well as client tips for getting the most out of their hair color
What Balayage Means:
The term "balayage," which translates to "sweep away" in French, originated at a salon in Paris during the '70s. Originally called "balayage á coton," after the strips of cotton used to separate the hair, the freehand technique is used to add subtle light and dimension to strands. Unlike standard highlights, this technique doesn't require any foil. What's more, balayage delivers more seamless, natural-looking results. Colorists are able to apply color as needed, adding movement and dimension without creating an obvious chunk of color.
Is Balayage Right For You?
So how do you know if balayage is right for you? The answer is simple.  If you're looking for a subtle, "sun-kissed" appearance, then balayage is your best option. Not only will the application look natural, but you can also request the technique for any shade under the sun, whether you want golden blonde or bubblegum pink.
How To Communicate What You Want
When getting balayage, it's important to have clear communication with your colorist. Emphasize that you want a very natural, seamless finish, with thin "painterly strokes" of color. Also, stress what type of colors you want in your hair—and what colors you absolutely want to avoid (i.e. anything too brassy). The best way to communicate with your stylist is visually. Take an image of what you're looking for (or perhaps a few). One important trick is to be sure to pick a picture of someone who has a similar base color to yours, this will ensure you are picking a shade that you will most likely be able to achieve! If you are looking for a brighter result, be patient. It may take a few times to get the exact result that you are looking for.
For Stylists: Best Bleaches
Balayage is best achieved with clay-based bleaches. This allows the stylist to paint freely on the hair, much like a canvas, without worrying about the product drying too quickly before developing or bleeding. There are so many great options for this on the market at the moment, here are a few of our favorite bleaches and tools to complete the look! 
Try: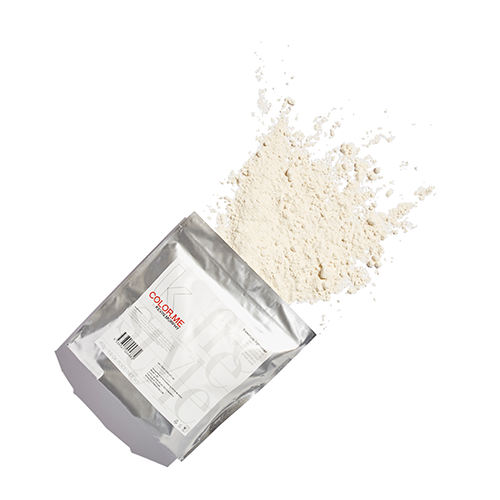 KEVIN.MURPHY FREESTYLE.LIGHTENER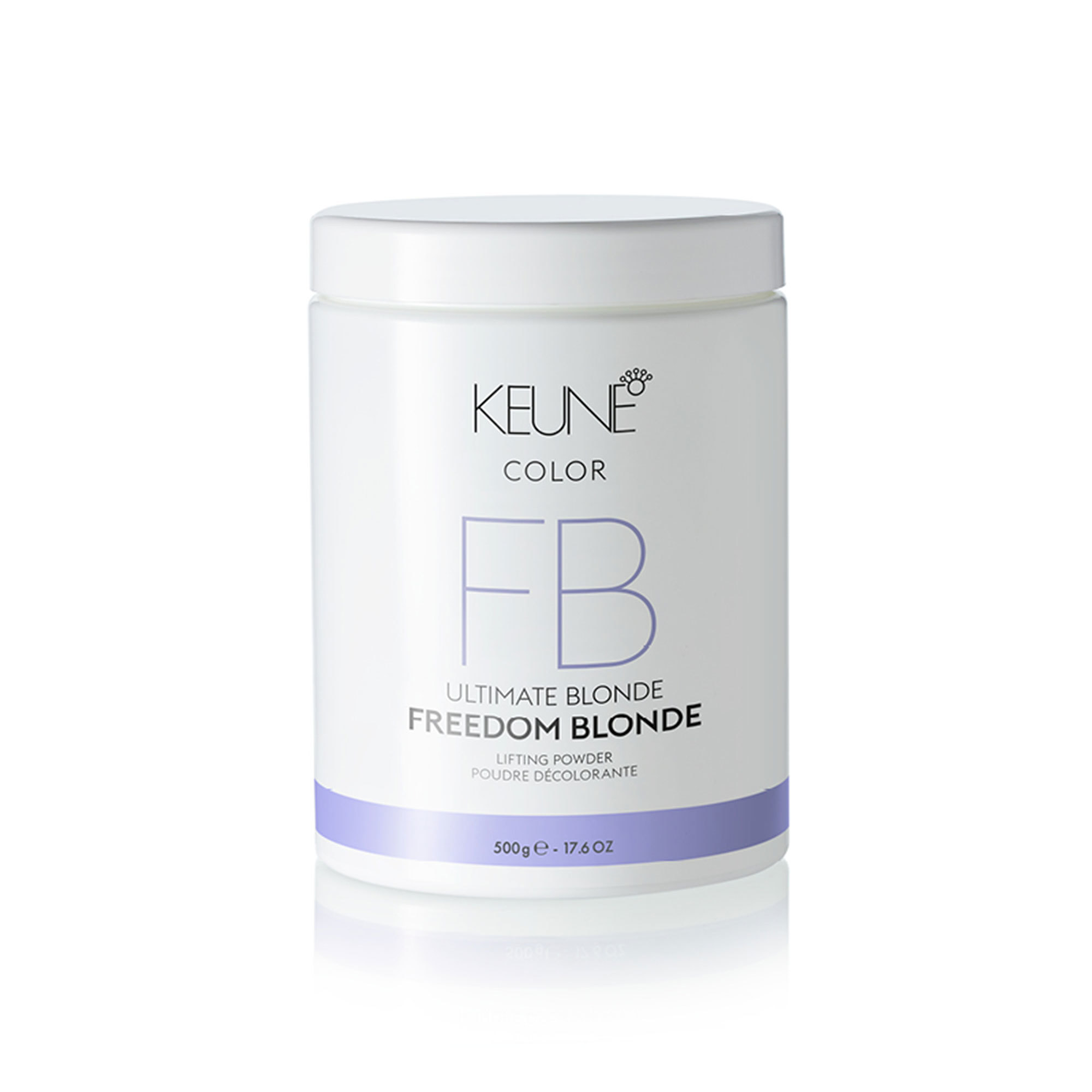 Keune Ultimate Blonde Freedom Blonde
What Is The Upkeep Like?
The best part? Balayage is extremely low-maintenance. Unlike traditional highlights or permanent color, which both require frequent touch-ups as your hair grows; balayage leaves behind a softer appearance—no lines of demarcation in sight! So even if initially, the service may be slightly more expensive than your usual root touch up, it will last much longer! We also love this option for covering or blending grays, which means you can stretch out your appointments for covering those pesky grays – win, win! When you get a balayage service, which can span anywhere from 1-2 hours, expect the results to last 8-10 weeks. The good news? Because of the way the color is applied, you don't have to worry about seeing any signs of regrowth.
Tops Products For Upkeep
To ensure color lasts as long as possible, use a purple toning shampoo 1-2 times a week to keep brassiness at bay, minimize your hot tool use and apply a deep conditioner to restore softness and shine.
KEVIN.MURPHY BLONDE.ANGEL.WASH & TREATMENT.
Redken Color Extend Blondage Express Anti-Brass Mask!

Keune Silver Savior Shampoo & Conditioner
How To Avoid Mishaps In The Salon
Tip #1: Don't provide your client with false promises or unrealistic expectations
If your client is looking for a major change, balayage may not be the right choice. A proper balayage job looks naturally sun-kissed and seamless—if a client is looking for something more dramatic or wants high levels of lift, she may be disappointed when she leaves the salon. To prevent dissatisfaction, provide your client with realistic expectations or offer her a mix of balayage and foils for more noticeable results.
Tip #2: Less is always more
Too much product is never a good thing, especially when it comes to adding color. Picking up too much color on your brush can result in dripping or lead to spots within your color. Instead, concentrate on picking up minimal color as well as creating clean sections and placement— you can always add more color if necessary! 
Tip #3: Think thin
The key to good balayage is adding natural hints of color. Applying the bleach in thick sections may be difficult to spread evenly, preventing you from creating fine detail or achieving feathery brush strokes, balayage's signature look. 
Tip #4: Don't use too low of a developer
Because there are no foils involved and you're working in an open-air environment, you'll need to use a stronger activator to develop your color. If you use something too low, you may not achieve your desired shade. Your best bet? Look for a higher level developer suitable for the client's hair type and desired outcome. As bleach dries it becomes less active, so you'll need to use a clay-based bleach or a product used for open-air balayage. 
Tip #5: Placement is key
Since balayage is all about creating a natural, sun-kissed effect, you must carefully consider color placement. Map out your color before the application to ensure the best results. Also, consider the type of cut your client wants before coloring—you don't want to spend hours coloring her ends only to cut them off anyway! Another tip? Concentrate on adding color around the face to give clients that "wow" factor they're looking for without going overboard.
Tip #6: Emphasize the importance of aftercare
Yes, the initial result depends on your artistry, but your client also plays a crucial role in maintaining her balayage. Instruct your client to use a toning shampoo at least once a week to prevent brassiness, and also offer her an at-home repair treatment, such as Olaplex, to nourish, restore and strengthen her locks after lightening. You should also schedule your client's follow-up appointment in advance to keep brassy tones at bay.
Tip #7: Don't undercharge
Beautiful balayage is extremely labor intensive—when you know that a good amount of money is on the line, you'll most likely take your time and pay attention to detail. On the contrary, if you sell yourself short, you may not be as inspired to give your best effort to every balayage job. Charge your clients accordingly, and reassure them that you promise to deliver high-quality results to match. During a consultation discuss a service minimum with them based on hair length and density. You'll want to let them know that because they may have underlying factors within the hair that might not be present until you start lifting that it may require a few hours of work and that you will be charging for your labor and your time. Ensure them that because balayage has little to no line of demarcation that they will, in fact, be able to go longer between appointments, which will cut down on their overall spend throughout the year.  
---
For more fashion-forward styles be sure to stock up on all goodies the Bangstyle store has to offer!