Due to the ingredients, spraying traditional perfume on our skin and hair can actually be very drying and damaging, yet most of us do it all the time. With repeated spritzing, you'll actually notice dry, damaged and frizz-prone hair — so how do we stop the damage and still enjoy an intoxicating aroma? Enter: Hair perfume. Specifically the new SACHAJUAN award-winning Protective Hair Perfume BOIS NOIR.
What is hair perfume?
Hair perfumes are fragrances that have been specifically formulated to be applied to scalp and strands. They are free of drying, damaging ingredients and instead contain multi-tasking ingredients and scents that enhance the look, feel and aroma of your hair with hydrating and conditioning elements.
Meet: SACHAJUAN Protective Hair Perfume — Bois Noir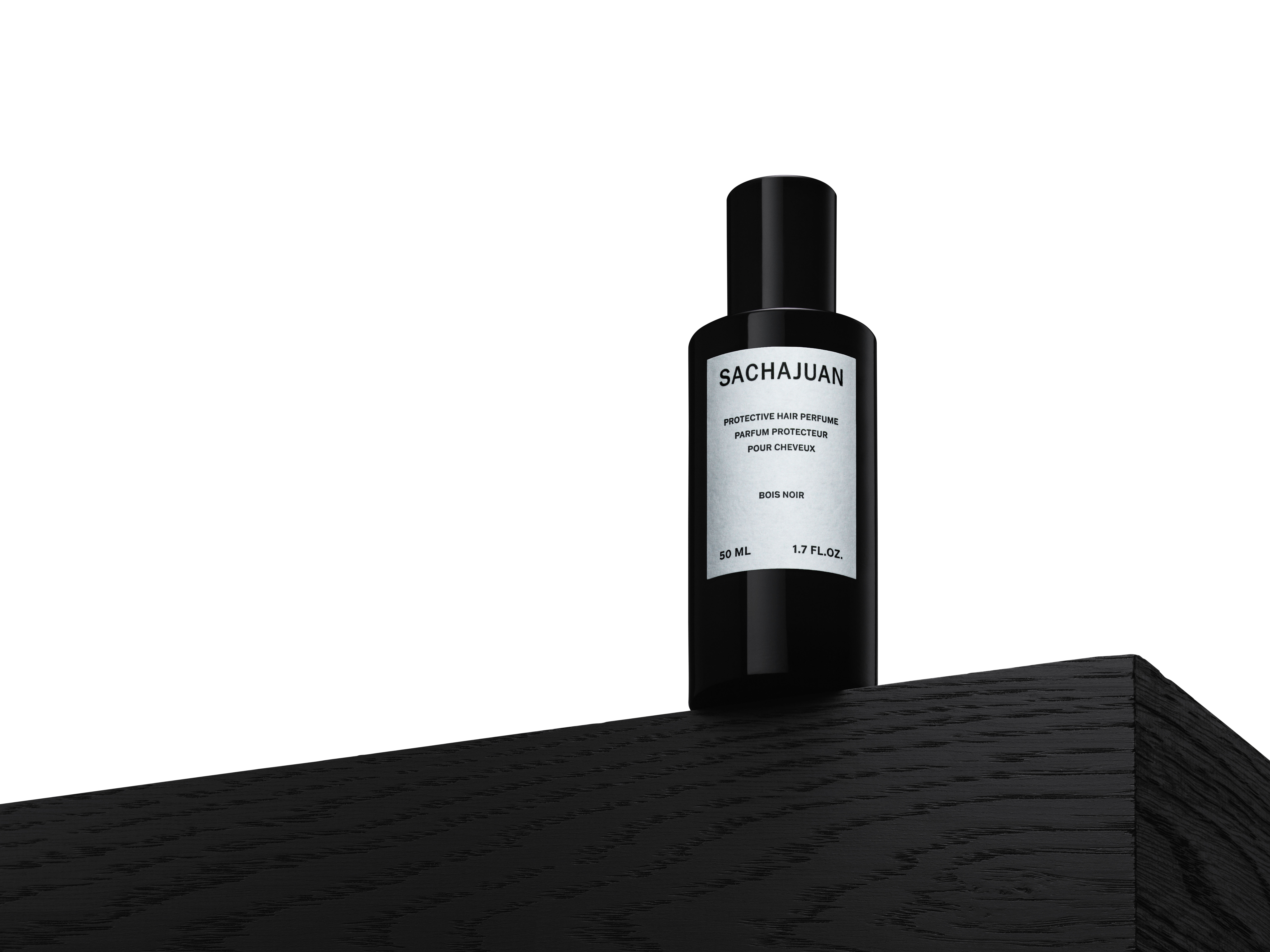 Whether finishing your style or perking up second-day strands, hair perfume has the ability to refresh hair without weighing it down. In addition to a lovely aroma, hair perfume cuts down on static, adds shine and even UV protection. This glorious product doesn't mask odor, it counteracts free radical damage and uses technology to encapsulate odor molecules and break them down to offer completely refreshed hair.
Why Use Hair Perfume?
Hair perfume can be the ideal match to refresh and rejuvenate hair without the feeling of dry shampoo. Instead of leaving a residue behind like typical dry shampoos, hair perfume refreshes the hair and breaks up odors while eating behind a weightless moisturized finish instead. Hair perfume can also be the ideal way to wear a scent that's formulated to be applied to your scalp and strands, making it less drying than other traditional perfumes. As a product that treats and protects your hair, SACHAJUAN Protective Hair Perfume asks as a multi-tasker to deliver beneficial results alongside a beautiful aroma.
How to Apply Hair Perfume:
Hair perfume is best applied to dry hair. This ensures the scent does not become diluted with water and also allows the moisturizing and refreshing properties to deliver.
SACHAJUAN offers two distinctive hair perfumes that are ideal for anyone.
Take your pick: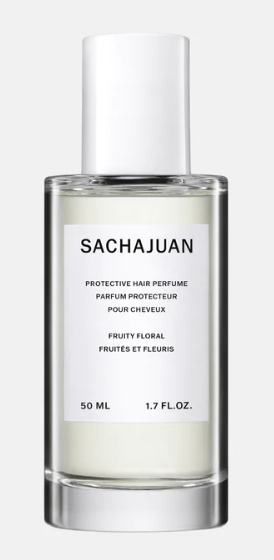 FRUITY FLORAL is a sophisticated fruity floral scent, classically constructed with top notes of litchi and green apple, a heart of peach, rose and ylang ylang. Base notes including patchouli, cedar wood and white musk.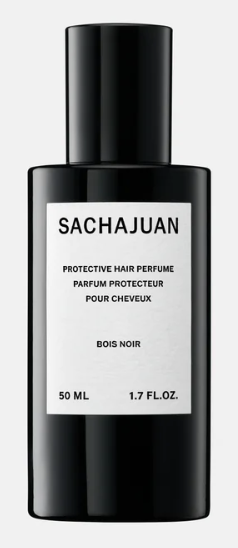 BOIS NOIR has a deep scent with top notes of white honey, cardamom, and ciste oil. The base notes include vanilla, tonka beans, sandalwood, and patchouli. The fragrance is developed to provide a rich but fresh scent with a more profound character suitable for both men and women.