In the latest collection from Thomas Hills of TH1 Hair, utilizes bright pops of color that delightfully tell the story of WINK! Apart from the bold use of color, the shapes of the cuts and the way in which it was styled and photographed offer up the utmost inspiration. Take a peek at the gorgeous collection and keep reading to see exactly how Thomas got the look and what creating this collection entailed.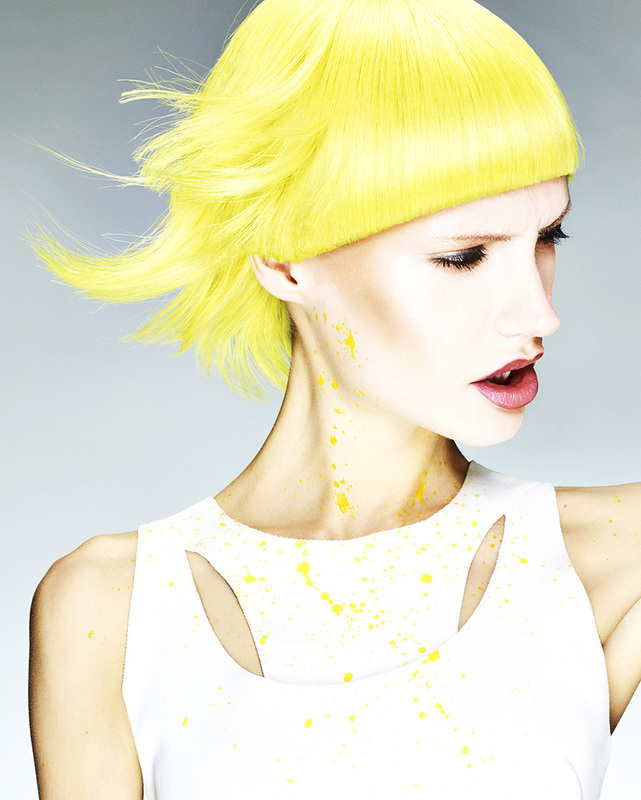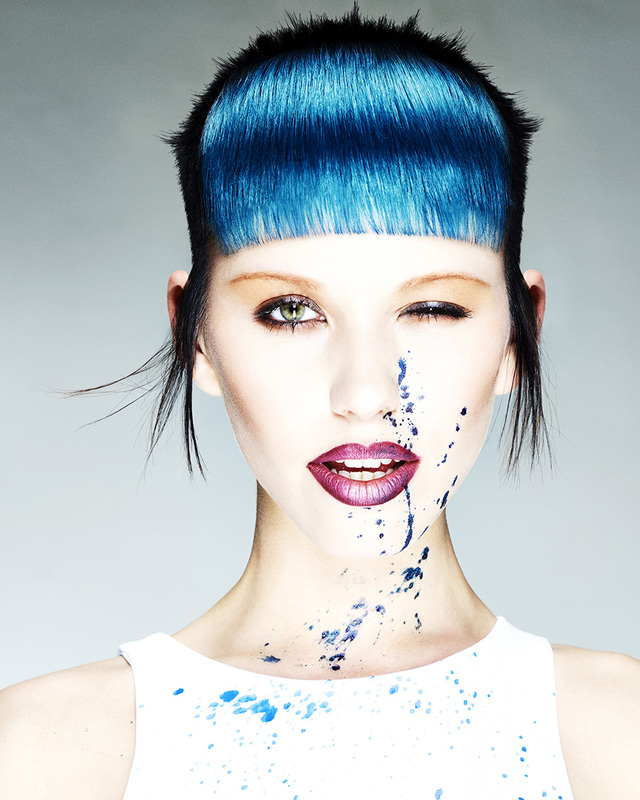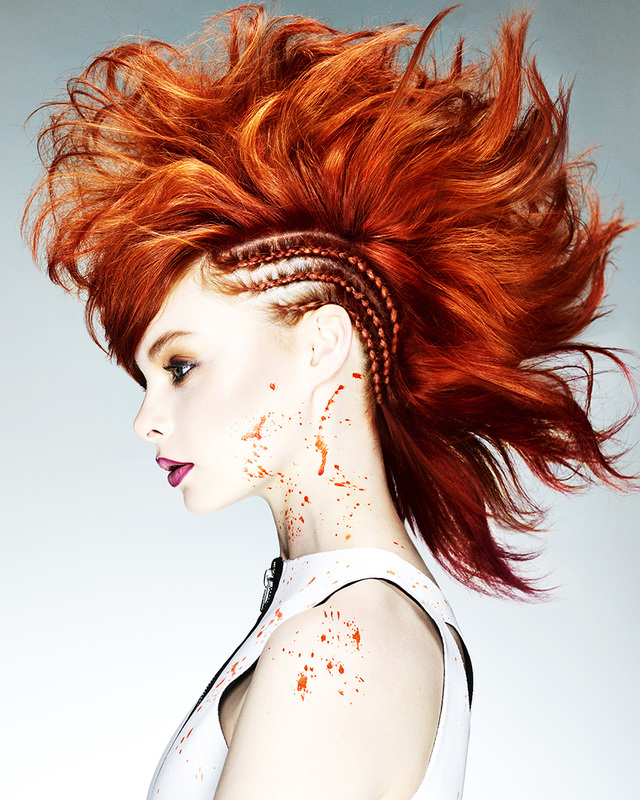 Were there any tools or products that were imperative to creating these beautiful colours/cuts?
Colour was imperative to this collection, which centres around the portrayal of bold pigment and strong, creative, fun hues; therefore colour was my number-one product. It was crucial to the theme and story of the collection that I used colour formulas with very intense pigment and products that would inject an almost artificial-looking shine into the models' hair.
With such technical cuts and bold colours how did you choose models for each look?
It was important to me that we created a range of very different looks, so I looked for models with a variety of different natural lengths, textures and styles, to give me maximum capacity to play around with colour and shape.
What was the key to getting such movement within the shot?
For me every collection is a collaboration between myself, the photographer and model; I often use models I have worked with before, who understand my direction and ideas for the collection, which results in shots with great energy, as seen in this collection.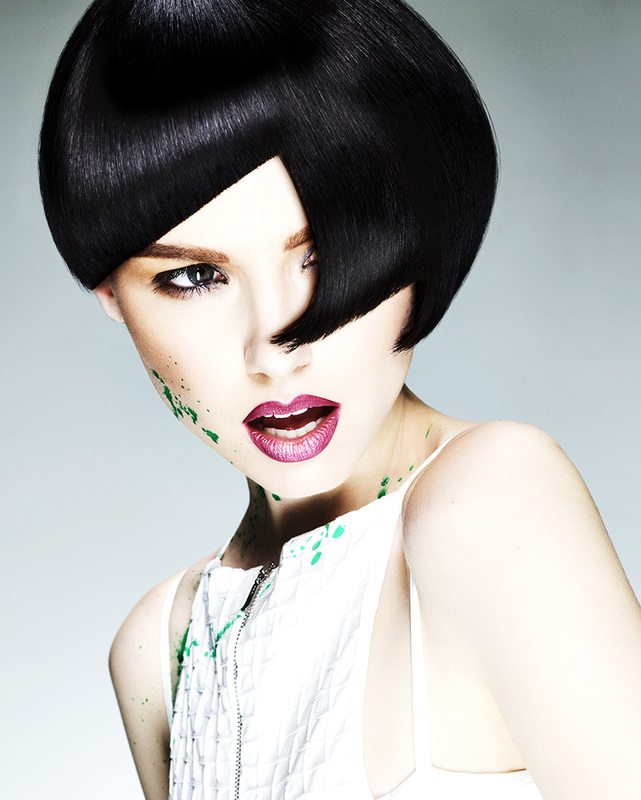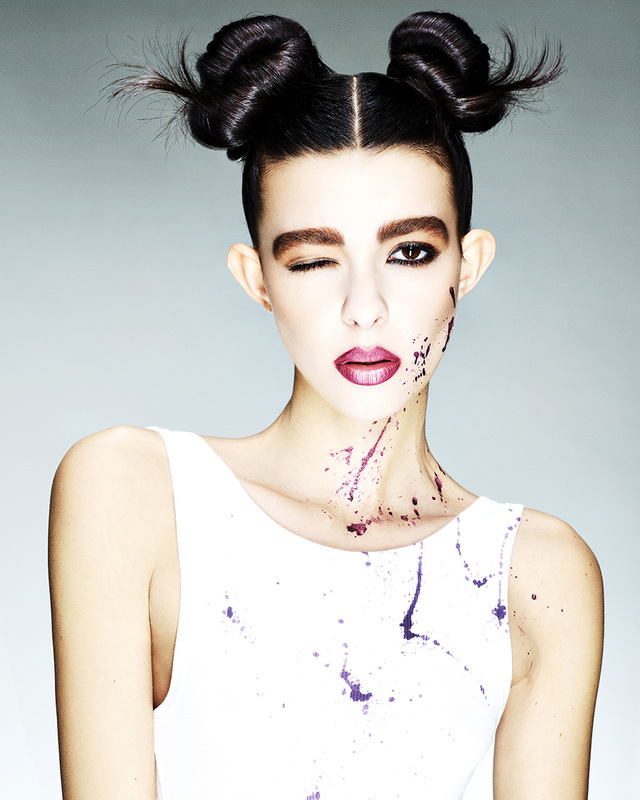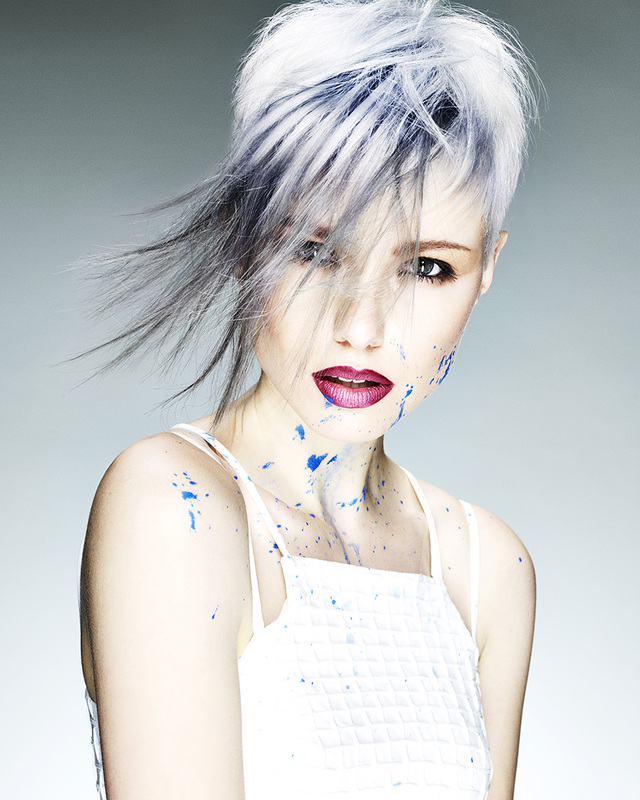 What kind of prep work went into this collection?
The condition of the hair was crucial to ensuring that colour took to the hair in a way that left it looking intense, evenly saturated and equally pigmented throughout. It was also important for ensuring that the finished look would be intensely shiny. I spent a lot of preparation time on encouraging health, integrity and strength into the hair, both before it was colour treated and after, using Revlon Professional's EKS Hydro Nutritive Hydrating Hair Cleanser and Hair Mask in conjunction with EKS Boost Color Shine Booster Dose to enhance shine and protect the colour. This ensured I had a platform that was vibrant, glossy and alive, from which I could showcase these saturated vivid colours.
What do you hope the audience takes from these images?
This collection is intended to be playful – hence the name 'Wink' – yet with a powerful underlying message that playful and fun styles can still have substance and intensity. I hope that the female elegance within the collection comes across too: femininity can be portrayed in many ways and I hope this collection shows that elegance and bold colour need not be mutually exclusive characteristics. A woman's true beauty lies within her unique quality and her individuality and I hope that is what the audience takes away from this colourful collection.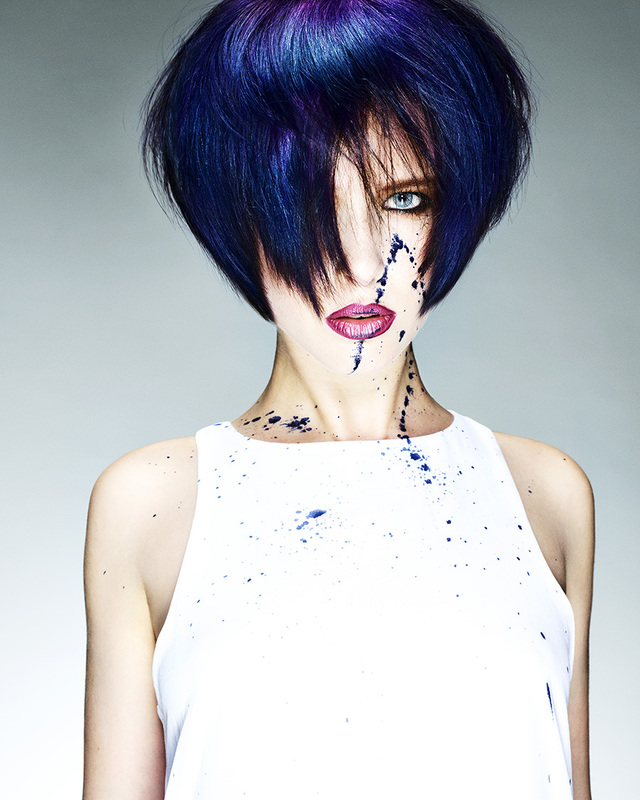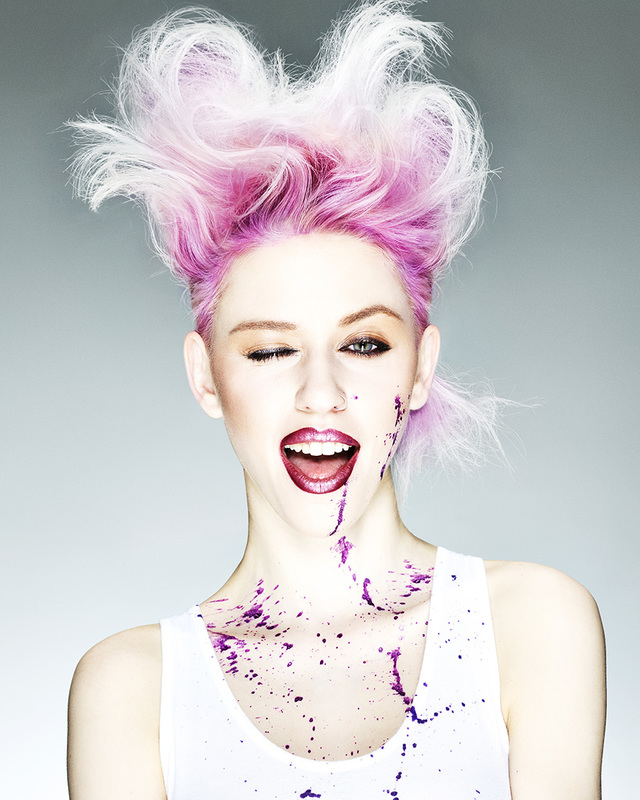 Credits:
Hair: Thomas Hills, Director, TH1 Hair, Oxted
Make-up: Claire DeGraft
Photography: Richard Miles
Styling: Bernard Connolly