Jordi Schonwetter —Emerging Artist Series
Some of you may have seen this young lady's work on Bangstyle or scavenging the tags on Instagram, but if you haven't yet - you need to check her out! Jordi Schonwetter is being deemed an artist to watch by our editors. Find out a little more about her, how she landed her job working with an amazing mentor, and advice for those starting out and looking to expand their hair art portfolios!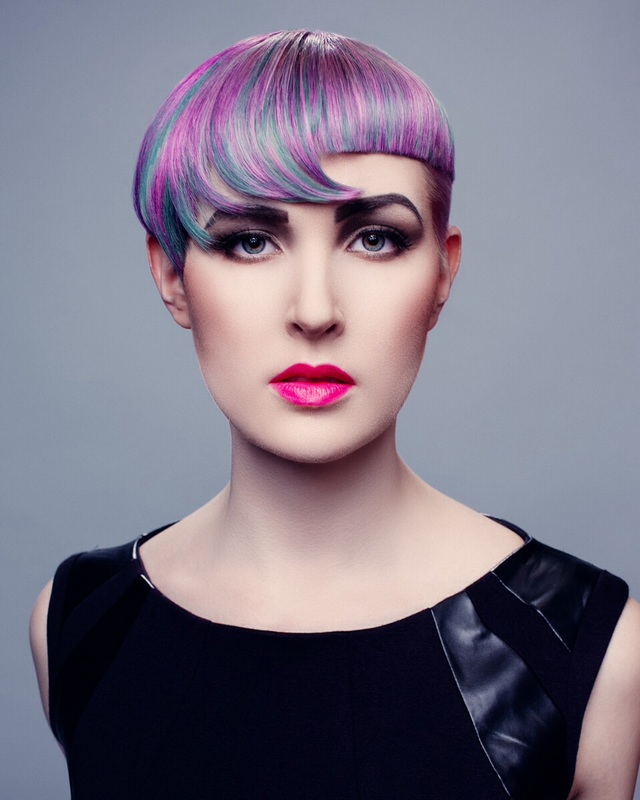 What first piqued your interest about hair?
When I was in high school, I would cut my friends' and my own hair in the washroom at lunch for fun. I also used to experiment with different hair colours on myself starting at the age of 12. I've always been a creative person and I think the endless creative possibility is what I have always loved the most about hair. 
When did you decide to attend cosmetology school?
I was originally supposed to attend hair school right after I graduated high school, but my plans fell through. It wasn't until a few years later after being hired as a receptionist at Milica, that I rediscovered a passion for hair. Six months after I was hired, I enrolled at John Casablancas Institute in Vancouver, BC!
What was your favorite/least favorite aspect of school?
My favourite aspect of hair school was all of the hands-on learning. JCI is great because they show you the how and why of something and then you turn around and put your new knowledge to practice. My least favourite aspect was how short the program was. You get so attached to all of your instructors and classmates and then all of a sudden you're done! It's bittersweet. 
How did you land the job with Michelle Pargee ?
A few months before deciding to attend school, I was hired as a receptionist at Milica. After watching all of our talented stylists create such beautiful work, I realized that was exactly what I wanted to do. After discussing it with Michelle , she offered to mentor me as her apprentice once I had graduated hair school. I was fortunate enough to already be employed before my apprenticeship even started!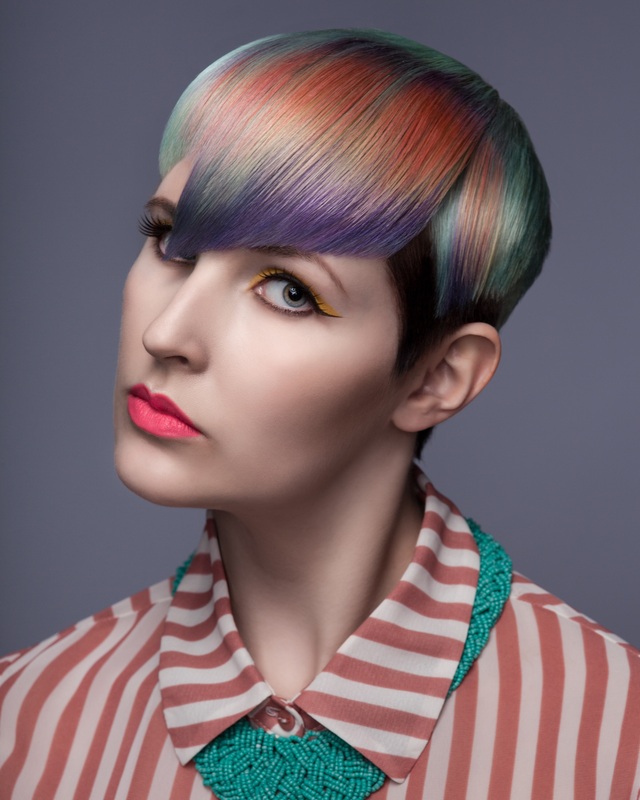 What is your favorite thing about assisting?
Having the opportunity to constantly learn from your mentor and the stylists around you. 
What advice would you give others who are looking for an artist to assist?
Do your research! Search for stylists in your area on Instagram and Facebook to get to know their work. Be prepared to tell them why they should mentor you and what sets you apart from other stylists looking for an apprenticeship.
What was the biggest challenge/learning curve for you?
Colour. Even after I graduated, I still had zero understanding of colour. I had to work extra hard to learn just the basics of color and it frustrated me so much, but I kept pushing myself and asking as many questions as I could until I finally started to get it!
How do you dream up your color ideas?
In dreams! I have actually dreamt up certain colours and placements! Sometimes I'll think of a color scheme and ask myself if it will work and then just go for it! I also cruise through Instagram hair posts right before bed and get inspired by other stylists' work. That's probably why I dream of colour! 
Are you artistic outside of the salon?
Yes! Not only visual arts, but also musical instruments! I have played a handful of instruments over the years including piano, drums, electric & bass guitar, and even the saxophone! I also used to be a swimmer, figure skater, and a gymnast when I was younger. 
What tool do you use the most to promote yourself?
Instagram! Tagging my favourite hair pages and also hashtagging my city and salon has really helped me. 
What steps do you take toward furthering your education?
Every year I take at least one hands on class for colouring or cutting. I also research new techniques at home by watching videos and practicing on mannequins. I assist on photoshoots and hair shows where I am able to learn from other stylists, as well!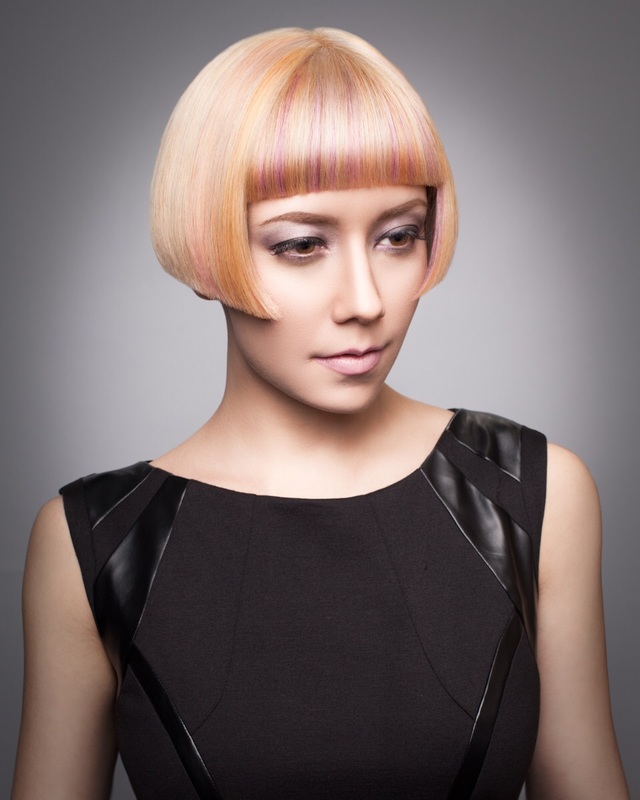 What would you say the most important aspect of you and Michelle's relationship is?
Honestly, I can't pinpoint one specific aspect. Not only is she my boss, mentor, and inspiration, but she's also my friend. Over the years, we've seen each other go through a lot and I know how fortunate I am to have such a close bond with her. She's opened so many doors for my career and is constantly encouraging me to reach higher. For that I am so grateful. She's been there to comfort me, whether it's work related or a personal matter and I feel our relationship is so much more than just mentor and apprentice. 
As an emerging artist what is the most important information you can give to the next generation?
Learn! And don't stop learning! Say yes to every photoshoot, hair show, or class that you can. Remember that you don't have to be the best, just be YOUR best (cheesy, I know, but it's true). Don't be afraid to try new things, but don't get discouraged if you mess up.  Learn from those mistakes because that's what makes you grow as a stylist and a person. 
Was there a defining moment where you knew color was your specialty?
When my schedule was filled with more colours than cuts! I enjoy cutting, but my passion is definitely colour. 
Is there one style you rocked that you wish you could take back?
When I was 12, I cut my long, thick hair into this short, mushroom cut with a middle part and box dyed it red. No. Just, no.
Be sure to stalk Jordi Schonwetter on Bangstyle to follow her journey!