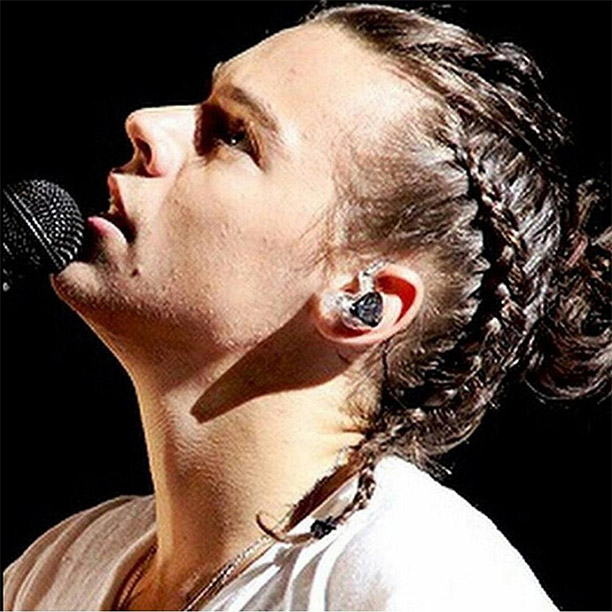 Celebrity Style
W e admit, it's not sweeping the globe YET, but "Man Braids" are happening! The hotly contested "Man Bun" is evolving into a more defined style embracing real hairstyling technique. Celebs like David Beckham, Jared Leto and Harry Styles have all stepped out sporting a braid or two...will you?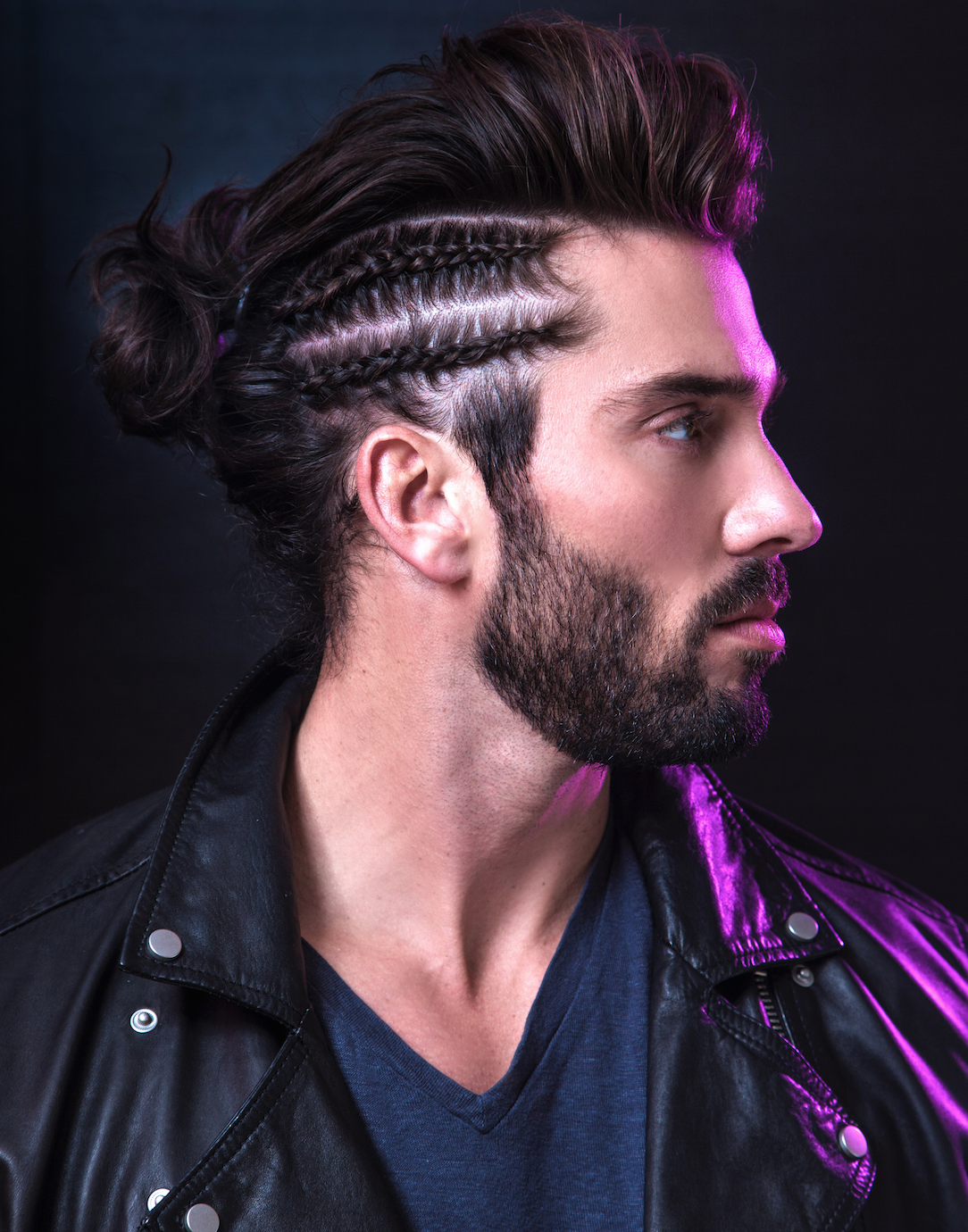 Photographer: Krisztian Lonyai, Hair/Makeup: Danielle Keasling, Wardrobe Stylist: Kevin Cartee
From the Pros
"If men have long hair that they love to wear loose, and still have to go to work, top knots and braids can become their best friends in styling hair for work. With a great office outfit, knots and braids for men can look very elegant and representative.  Braids can last for days in mens hair, even weeks!  It's easy and low maintenance for long hair male clients.  Braids and buns are carefree, yet sophisticated and trusting."
-Danielle Keasling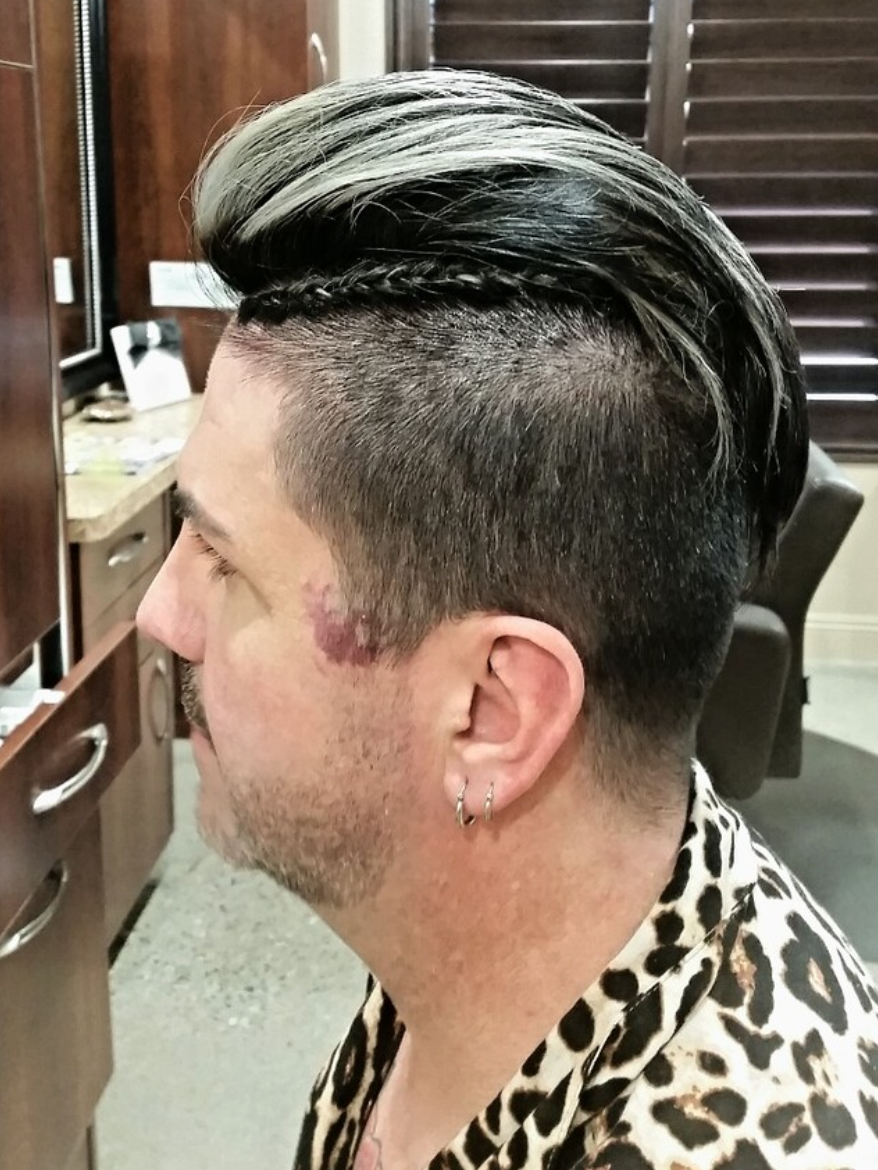 Brittany Martin on Bangstyle
How to get the Look
Like it or not, Men's hairstyling is evolving! Braids, Dutch Braids, French Braids...if you have the tresses, rock em! The trick to getting started braiding is go with the simple "3 strand" braid. French Braids are the go to for your sides. To get the reversed look, like Harry Styles; instead of crossing over, take the pieces and place them under. That will give you the "raised" effect. We say braid on guys, braid on!
BANGSTYLE