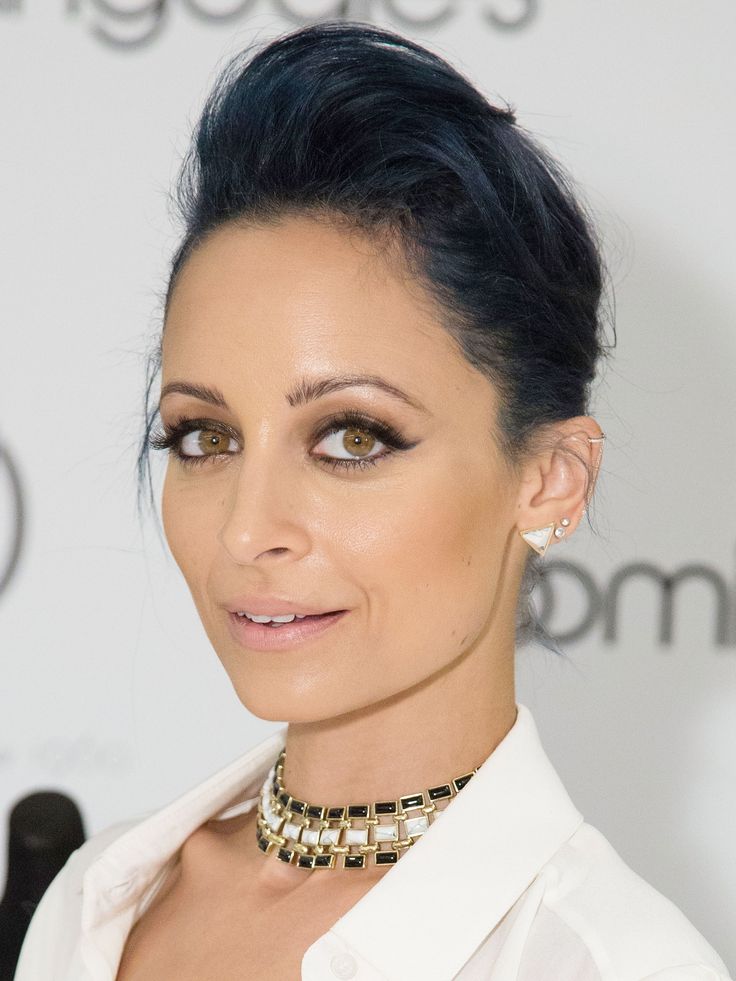 Celebrity Style
R ihanna, Demi Lovato and trendsetter Nicole Richie have all donned a new demin colored hue on their well known locks. Ditching lavender and pastel hues for a nearly iridescent deep Navy Blue is all the rage!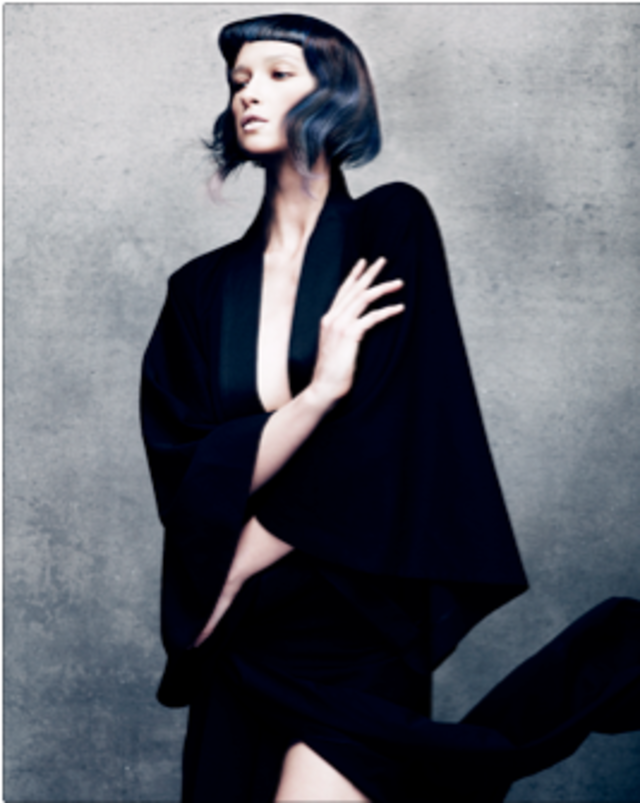 D & J Ambrose
From the Pros
"It's an easy service to change any existing bronde, balayage or adventurous colour into a high fashion look by quick toning. It can change your image for spring summer and revamp your haircut. It works to change instantly from caramel and blonde to a more mysterious tonal palette. It can be temporary with a navy blue/denim, which would fade up to a greeny blue then pale greens and lighter on a pre-lightened blonde, so the journey out is really interesting too. You'd need to pre lighten to get a really blue base. It's an ageless colour, I have clients in their 60s wearing denim blue in small fashion placements of hidden colour so it just peeks through, while teens and twenties/thirties can wear a more vibrant version. If it suits your character and make-up you can wear it. You'll see a movement on the street to people wearing as a fashion statement. Make-up wise, it can be nice to leave it fresh and nude on the face with a strong look like this."
-Darren Ambrose, British Hairdresser of the Year
Glam Hair by Ruth
Get the Look
Go to the salon! This is not even for the brave of heart to do themselves. Talk to your stylist about the shade of Blue you want to take home on your tresses and they will be sure to pick the right color for your hair. Home-care is really important when choosing a fantasy color. Dry shampoo will be your new best friend. Easing off the daily shampoo routine will help extend your color. Expect your new hue to fade a bit....but don't worry, it looks better and better. Faded denim is always cooler than fresh denim!
BANGSTYLE