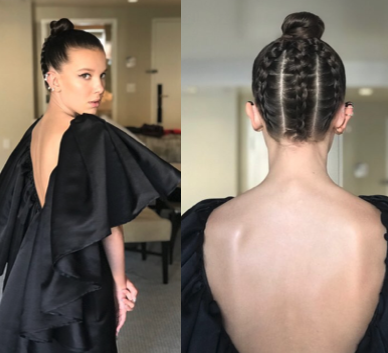 Millie Bobbie Brown, 2018 Golden Globes
Celebrity Style
C elebs are marrying classic and edgy this award season. Space buns to cropped pixies, stars are going for it when it comes to their strands. The braided pony is making a comeback and graced the hottest star to hit the red carpet this season, Stranger Things' Millie Bobbie Brown. We're not just obsessed with her acting roles now, be we cover her hairstyle choices too!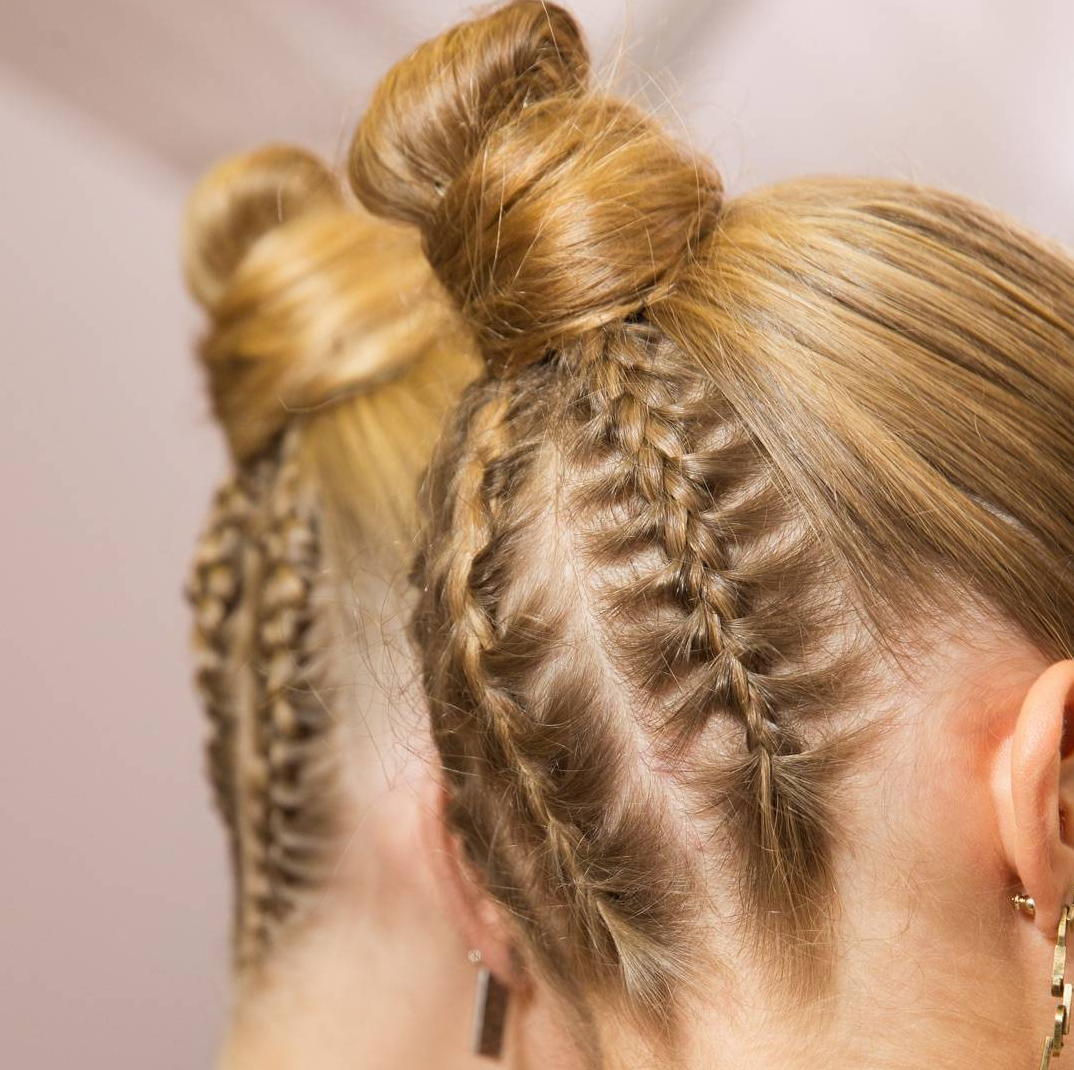 Guido Palau, Dior SS17
From the Pro's
"The 3-4 braids in the back with the topknot is a bit imperfect, so there is still a softness to the look. The hair is pulled away from the face while leaving some of the girls' bangs intact. We're using Braid Aid here for a bit of setting power and a bit of grip. It's a great product to help prepare your hair for braids. We're blow drying the hair away from the face using Guts 10 to give it smooth volume for the knot on top. I find the finished look a bit tomboyish in a way, with a feminine twist."
-Guido Palau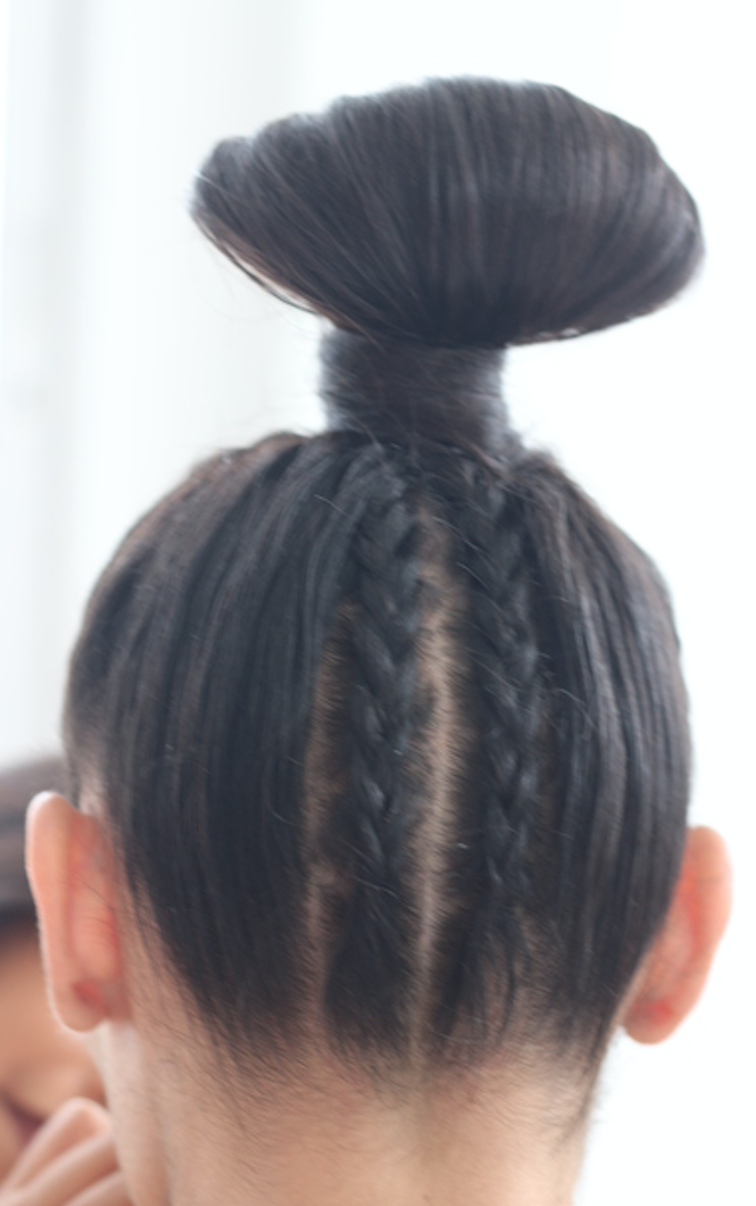 La Pomponnee
Get the Look
This is one for the very skilled at home braider. The key to this look is clean sections. You would need to tip your head forward starting the micro-french braids from the nape of the neck. Or, you can take out favorite route to this edgy chic yet sweet style, ask your stylists to recreate it in the salon. Your stylist should be able to complete this style in under a half hour and have you back out on the street turning heads in no time!
BANGSTYLE