The British Hairdressing Awards are a welcomed treat each year for artist and audience alike. With some of the top talent showcasing their art, we are amazed each year with their ability to push the envelope that much more. We had the chance to catch up with Cos Sakkas, 2018 British Hairdresser of the Year nominee, and Sylvestre Finold, 2018 Avant Garde Hairdresser of the Year to take a peek at their collections and see just what brings them inspiration!
---
SYLVESTRE FINOLD
"My inspiration came from fashion sketches I find on Instagram, such as @samualharrisonart. I wanted to combine bright colours and bright lighting taking reference from Japanese Manga Anime. With this collection, I wanted to make Avant Garde hair beautiful to look at while keeping it feminine."
- Sylvestre Finold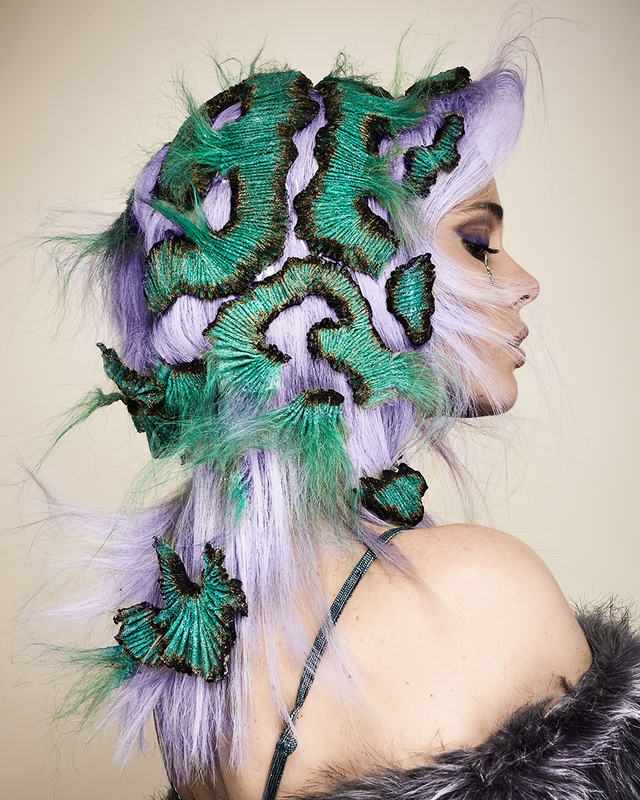 What has been the biggest defining moment in your career?
The biggest defining moment in my career was when I discover the Avant Garde side of hairdressing. I didn't know anything about it before I joined TONI&GUY and I had certainly not heard of it. The first time I saw it I fell in love with that side of hairdressing it completely changed my career and my passion to keep growing and push boundaries.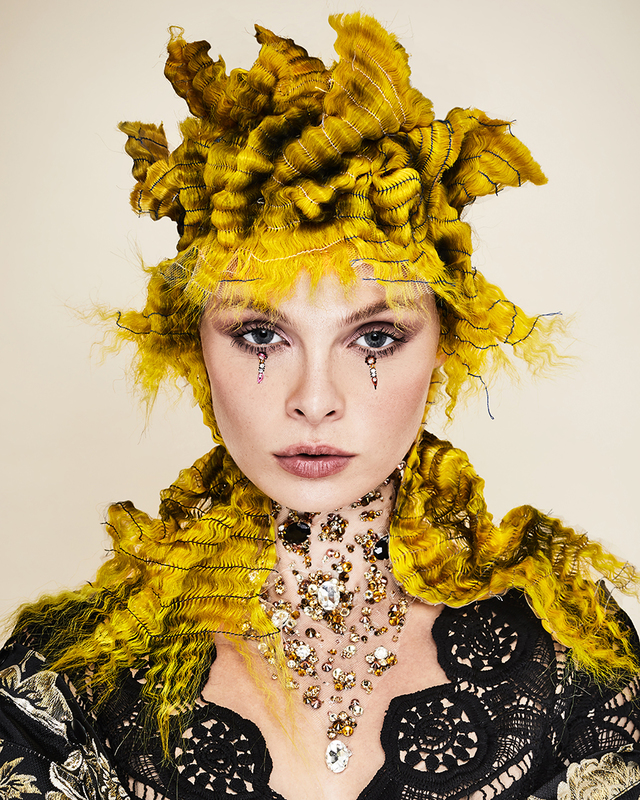 What was the inspiration for this collection?
The inspiration behind the concept came from a fashion illustrator I found on Instagram called Samuel Harrison (@samuelharrisonart). The ideas behind the hair came from crafts like paper cutting, woodcraft and digital artistry.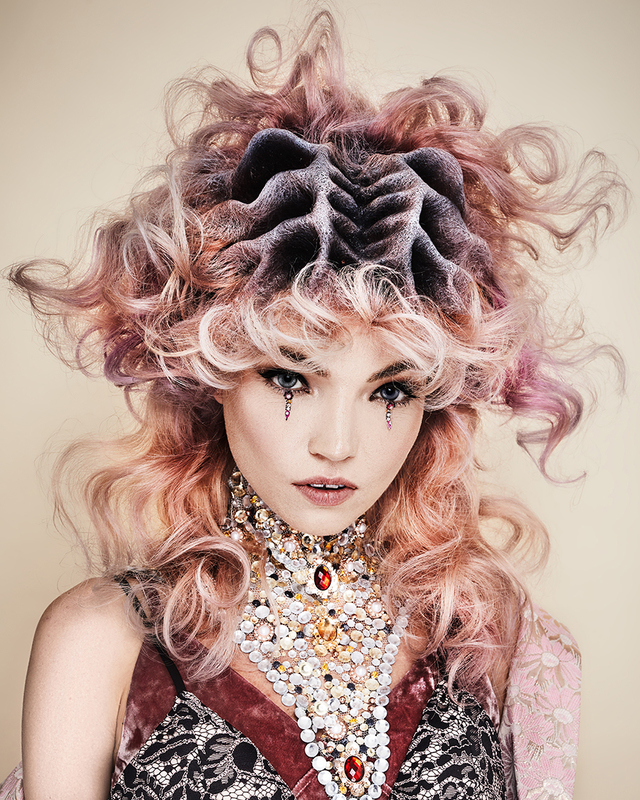 What came first, the style or the colour?
It really depends which images. Some of the looks I coloured the hair first and created the shapes after, and some I did the opposite way round. You have to do a few experiments before and make a few mistakes before you create the final pieces.
How did you work with your makeup/styling team to craft the final image?
It was easy to work with the make-up artist and the stylist as I've been working with them for a while now and I knew exactly what I wanted. I had lots of different images for the make-up, and on the styling, I made the neck pieces and asked the stylist to combine these with some beautiful clothes. I wanted to move away from all the crazy avant-garde outfits we see! When you've got a good team and they understand your vision, everything will come together.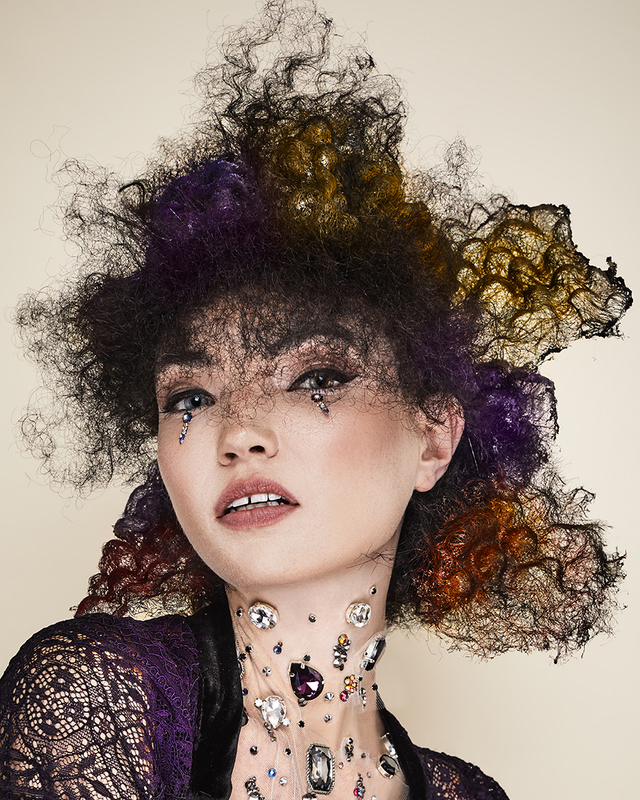 What hair/colour trends can we look forward to this season?
Balayage is here to stay; it will take a slightly different direction by adding pastel tones but still keeping an expensive look. I think people are looking for something with low maintenance with no roots and the balayage is perfect for these clients.
Hair: Sylvestre Finold, 2018 Avant Garde Hairdresser of the Year, TONI&GUY Wimbledon, London
Make-up: Simon James
Styling: Phonix Yang
Photographs: Kevin Luchman
COS SAKKAS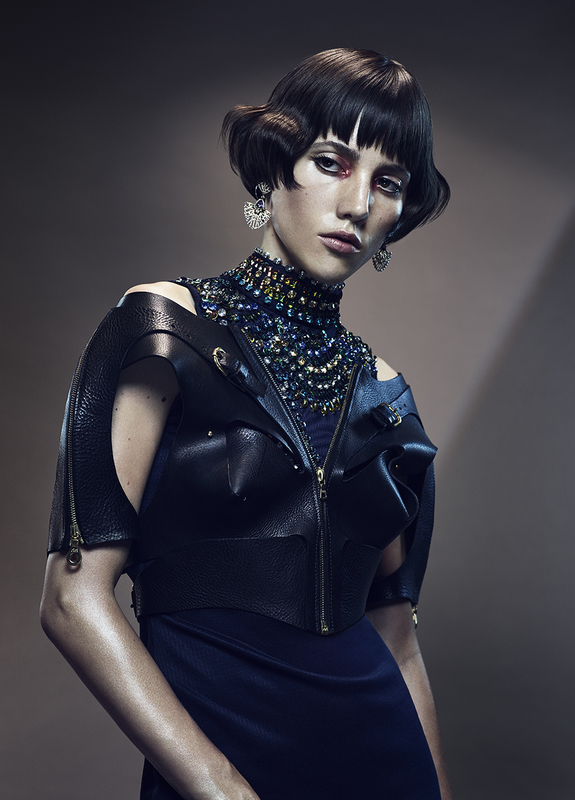 "I wanted to create a collection of individual looks focused on what I love doing – styling beautiful and feminine hair with an editorial edge. Bold, glossed colours and powerful styling empower a feminine dominance that captures the beauty of opulence and strength." – Cos Sakkas
Can you tell us a little more about you as an artist?
I've been hairdressing for 25 years and I love cutting hair - everything from classic to creative. Cutting is my first port of call when it comes to education. I also love to do styling and editorial hair to keep my ideas flowing; it also gives me an opportunity to push my boundaries as well. I have been working on photographic work for more than 20 years and love creating images that offer new things and push boundaries.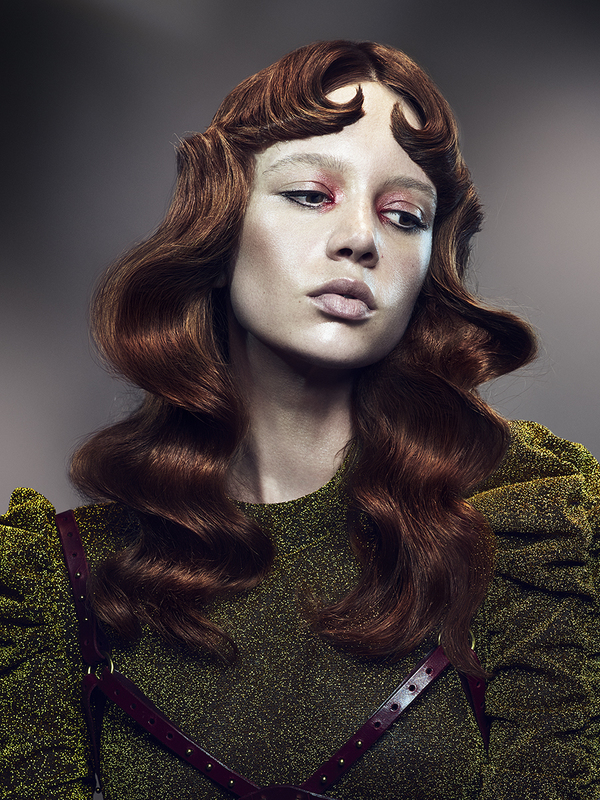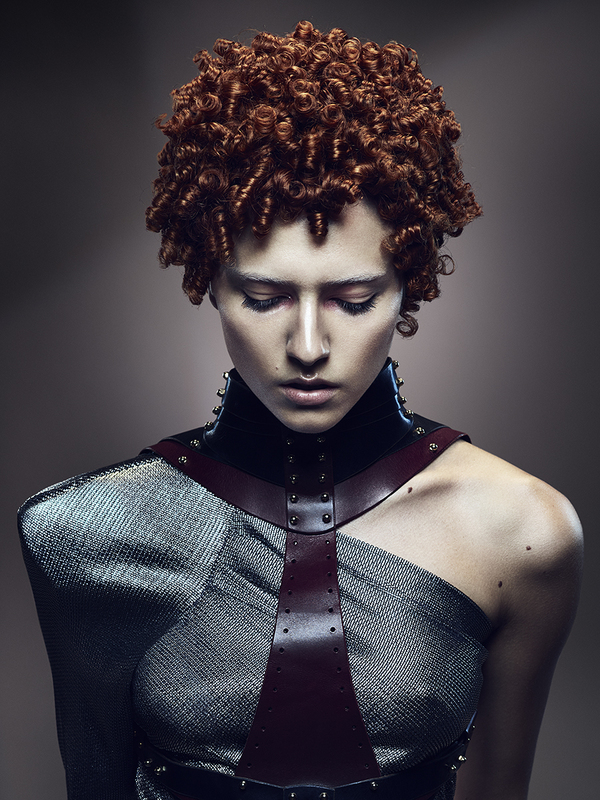 What has been the biggest defining moment in your career?
Being Head of Education for Toni & Guy is something that I am very proud of. I love mentoring and watching people progress, working in the Academy sharing information and knowledge. It is a big honour to be in that position.
Which came first, the style or the color?
The style came first, but at the same time, we had a brief understanding of the colour palette we wanted to use. But ultimately it was the style.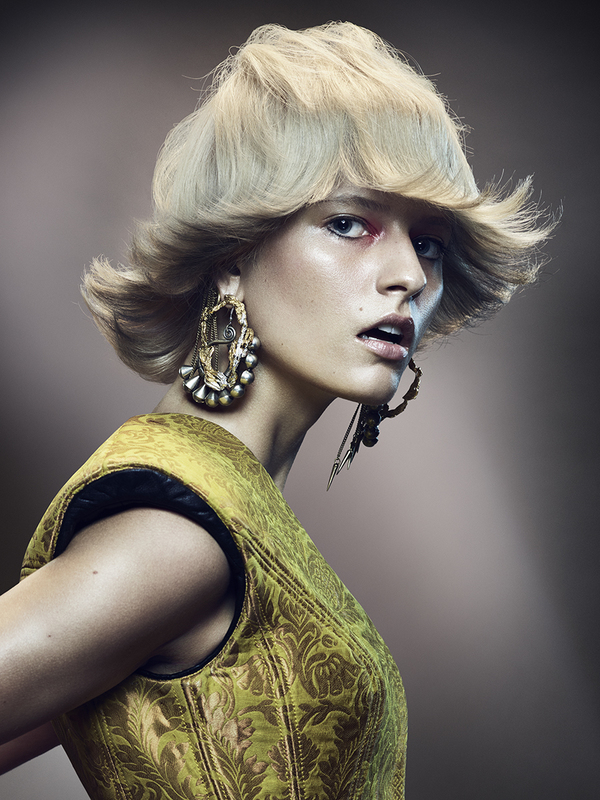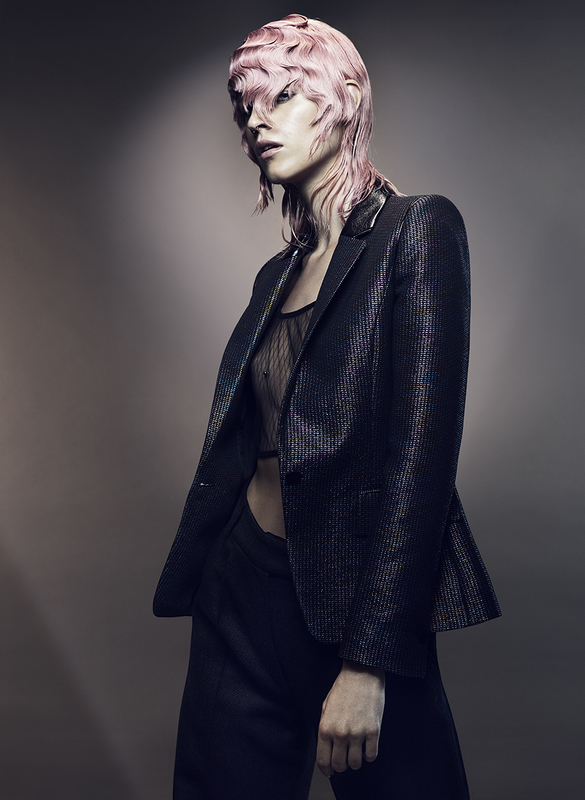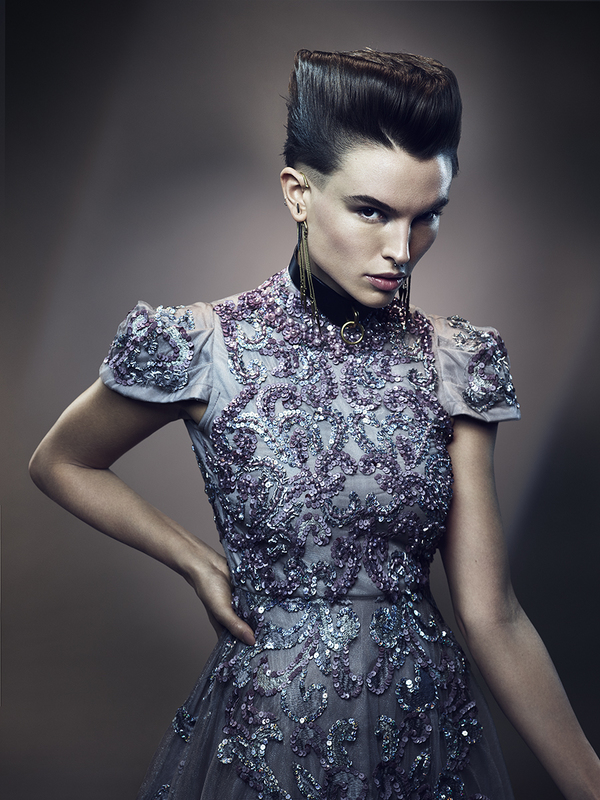 What was your trick for getting your finger waves to look so flawless?
Using the right products – we applied gel mixed with a bit of water and then went over and over the hair to mould the shape and work on the definition in the ridges. The key is the right even direction with the movement.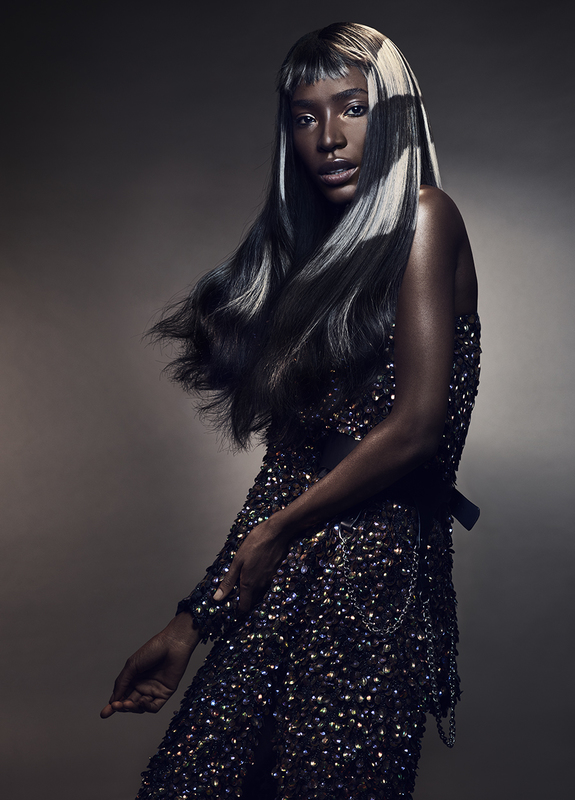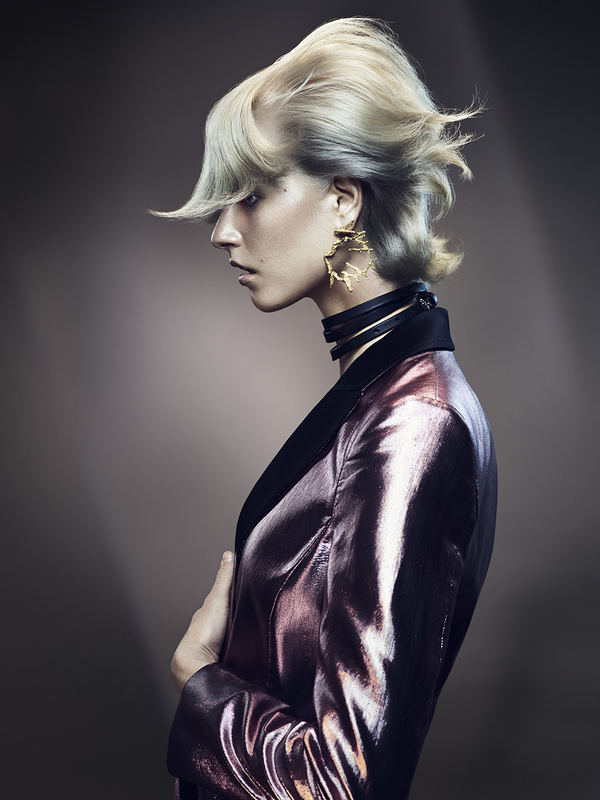 Credits:
Hair: Cos Sakkas, TONI&GUY, London
Make-up: Lan Nguyen-Grealis
Styling: Sara Dunn
Photographs: Jack Eames
---
For more fashion-forward styles and product picks and be sure to stock up on all goodies the Bangstyle store has to offer!