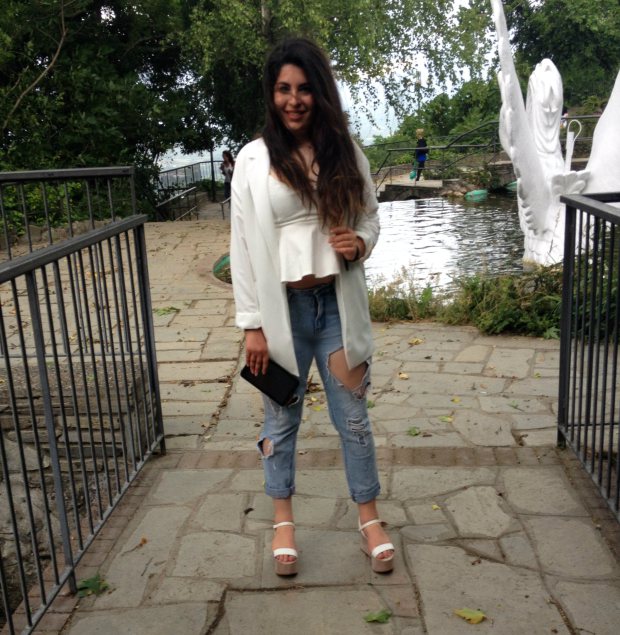 World traveler and future Marketing guru, Vicky Perperidou, takes us on a journey of fashion, travel and new brands we are glad to know. Vicky has a relaxed chic sense of style and shares her favorite purchase history on "Vicky Shops". We asked Vicky a few questions of our own, here's what she said…
What inspired you to start a blog?
I was always "flirting" with fashion since I was a kid, so every single day I was reading fashion magazines, browsing on fashion online stores and helping my friends on styling. The reason why I started my blog though, was one fashion blog that I was like addicted! The style of this fashion blogger, looks alike with mine and presented her clothes in the best way! I liked the fact that she could come in contact with other fashion lovers and discuss about styling and traveling around the world through her blog! Consequently, my love for fashion and a great fashion blog inspired me to create my own, Fashionrailways.com
Have you ever wanted to do something drastic with your hair? What would you like to do? Why haven't you done it?
Initially, I love changes. The first thing that comes to my mind when I want to change something in my appearance is the hair (and then the body, hehe). I have done many changes, but there is one that I haven't done yet. This is the curly hair. I love curls, they look so feminine, but I only like them when they are in combination with long hair. I haven't done this yet, because I am afraid of destroying my hair, as it is a whole process and it is a biiig change that I am not very into it yet.
What is your favorite designer and why?
That's an easy question!! :) My favorite designer is Michael Kors for sure! Firstly, he is a very talented man and he has a great career! I love his designs, because they combine simplicity and luxury! His accessories, like bags and watches are always in my wish-list too! The great thing in his designs is that they always look very luxurious and expressive, but in reality the prices are very affordable and that leads to smart buys!
Read more about Vicky at Fashion Railways | Intsagram | Twitter | Facebook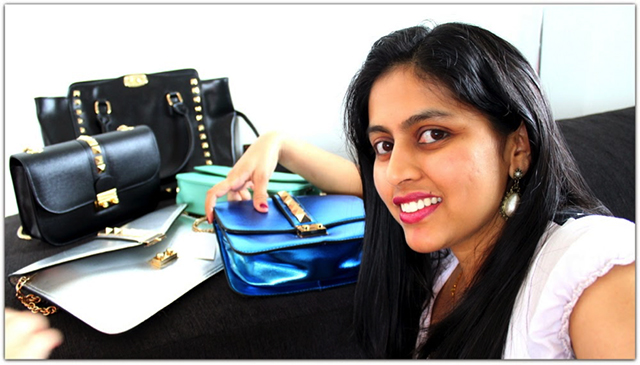 Influenced by her dynamic background, Hanz grew up in the Middle East, living in both the US and Europe. You see her vast global influences in her fashion posts. Plus, we totally get her love of Valentino inspired bags. We asked Hanz a few questions of our own, here's what she said…
What inspired you to start a blog?
I actually wanted to have a place where I can document my thoughts and share my inspirations. Blogging then became a medium to do exactly that. I never realized that it would turn into what it has become, I started it merely as a hobby for my fashion inspiration and travel logs. Now it has grown into sharing my own style statement and collaborating with many fashion stores. The experience has been fantastic.
Have you ever wanted to do something drastic with your hair? What would you like to do? Why haven't you done it?
I have always wanted to have a bob (cut). I used to have that in college, but grew out of it. I have long hair now because its different and feminine but sometimes I think of going back to a bob cut. Though the reason I haven't tried that yet is because now I feel it wont suit me as it did before.
If you could interview anyone for your blog who would it be and what would you ask?
I would love to interview Robert Pattinson! I would definitely like to know about his journey to Hollywood from the start. Besides that I would also like to ask him who's his fashion inspiration and favorite designers because he always manages to look so good no matter what he wears!
Read more about Hanz at Fashionista Era | Facebook | Twitter | Instagram | Pinterest | YouTube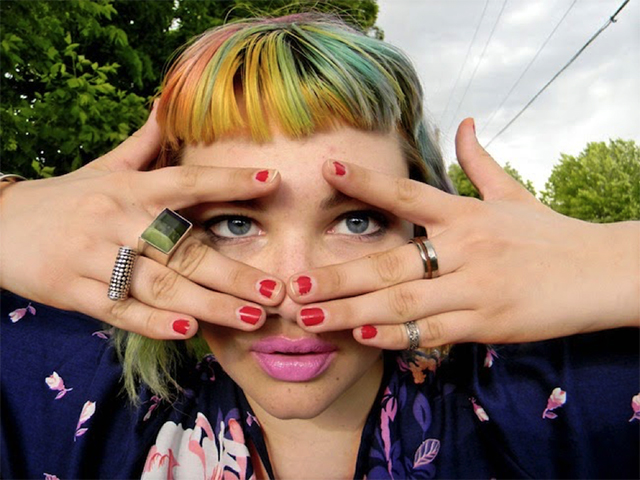 Isabel is the queen of thrift shops and vintage clothing and vintage finds! With rainbow hair and a laid back style, we love that she has a page to buy her vintage favorites! We asked Isabel a few questions of our own, here's what she said…
Why did you decide to start a blog?
I started my blog mostly as a way to occupy my time after high school. I had moved to a new city and had few friends; the blogging community was an outlet where I could be myself and meet people with similar interests. As I continued blogging I found other bloggers with similar tastes not only in clothes but also in our world-views. These friendships have now blossomed into some of the closest relationships I've had.
What do you love about blogging?
One of the things I enjoy about blogging is the everyone's personalities can really shine online. It is a great community full of encouragement to be unique - to truly BE yourself. I think that my "style icons" would be, for lack of a better term, "normal" (not rich, or famous celebrities) people who take their style into their own hands. People who really GO for what they love - that inspires me. Even if I wouldn't wear their outfit, I can admire that they have put such a large effort into their look and have the guts to wear it out and about. It takes bravery to challenge society's views on fashion, and I admire anyone who pushes those boundaries.
Have you ever wanted to do anything drastic with your hair?
As far as hair goes, yes I have done tons of *drastic* things. In high school I had a pixie cut, which was shocking for some people because most girls my age had long hair styled similarly. As I got older, I tried more and more "alternative" hairstyles - I buzzed my head completely, had a mullet, starting cutting my own hair, and I have had almost every color of the rainbow in my hair. I love changing my hair, since it grows back I like to do completely different colors and styles. I am all for dying hair and having fun with the style. One of my favorite hairstyles, which I have not yet had is platinum blonde long hair with black low-lights. Xtina, Shakira, and many other celebrities rocked this hairstyle in the early - mid 2000s, and I am totally into it! I like that it is kind of jarring to look at - completely opposite colors, and is a bit *out of style*. I am currently growing my hair out so I can try to replicate Xtina's hair in her "Dirrty" music video of 2002.
Read more about Isabel at I Fly a Starship | Instagram | Lookbook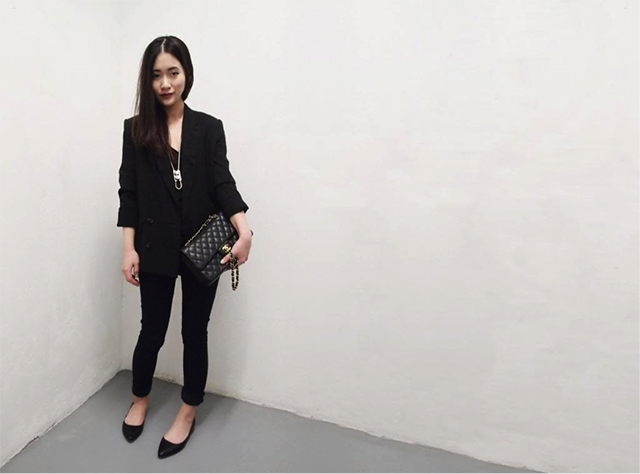 With pics and posts covering the world of Gastronomy and fashion, all we want to do after reading Stilettos and Red Tints is SHOP and EAT! With classic, chic taste and high end fashion choices we just want to hang out with Leonie every weekend. We asked Leonie a few questions of our own, here's what she said…
Who do you see as a "style icon" and why?
I would say Victoria Beckham! She has impeccable style! I think she knows the woman's body really well. Have you seen her fashion line?! The clothes she designs are amazing!
Do you ever get writers block? What do you do to get passed it?
Of course I do and to overcome it, I love doing yoga at my balcony. I have the most inspiration when I am in my 'zen' moment.
Have you ever wanted to do something drastic with your hair? What would you like to do? Why haven't you done it?
Is a bob considered drastic? Haha. Well I got it after years of waist length hair. To be honest, I would love to get a pixie cut but I am not too sure my face shape permits it. I am not very adventurous when it comes to hairstyles.
Read more about Leonie at Stilettos and Red Tints | Instagram | Facebook | Twitter | Lookbook