Wild One Forever says it all about blogger Kristin Davis. Not "wild" in the way of party chick..think more of rolling blue sky's, fashion that includes demin, loads of soft wide hats, great boots, and purses with fringe galore. Kristin's photo based blog really gives you a defined look at her fashion sensibility. We asked Kristin a few questions of our own, here's what she said…..
Who is your favorite "style icon"?
My style icon is Rachel Bilson. I have just loved her since the O.C., my senior year of high school. Ha did I just totally date myself? I just think she is the cutest person ever and has the best style. I love how she mixes simple separates with high-fashion pieces. Her street style is easy and laid back with a boho vibe, but she's very classic and elegant when she gets dressed up and I love that. She never shows too much skin, and keeps it classy.
Have you ever wanted to do something different with your hair? What do you want to do and why haven't you done it?
I've always wanted to do an ice blonde color with my hair, but I'm such a wimp! Brown really is just my best color and I'm afraid to fry it, but maybe one day I'll get really brave. I also really love the lilac trend right now!
Who is your favorite designer?
It's really hard for me to pick a favorite designer because I really like to mix styles, but right now I really love Mara Hoffman and Marc Jacobs. Mara Hoffman has so many amazing bright, fun pieces for summer. I am obsessed with their bathing suits. I am a huge fan of the cutout one-pieces! I just got one and I want to wear it all the time! I also love their maxis because they are such great quality and I love the way they flow. Marc Jacobs is always one of my favorites because they have such a great overall spread. The Marc by Marc bags are my all time favorite handbags. The leather lasts forever. I love the shapes and designs. I can't even count how many of their watches I have. The prints they come out with are very unique. Good quality and fashion-forward.
Read more about Kristin's life on Wild One Forever | Facebook | Instagram | Pinterest | Twitter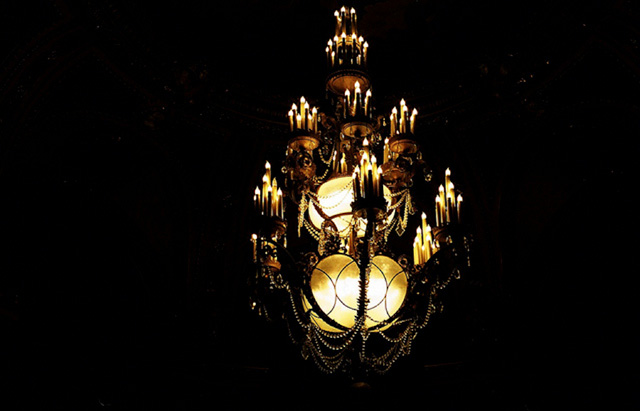 Stephanie, a recent high school graduate has one of the most beautiful streamline blogs we follow! With her numbers posts, fashion guides, and simple photographs…we'll keep going back to 13 Fridays every Friday! We asked Stephanie a few questions of own, here's what she said….
What inspired you to start a blog?
For me, it all started two years ago on Instagram. I followed (and still do!) a number of fashion bloggers and people who just loved to upload their ootd's on their accounts, and when I looked at their blogs I felt inspired to make one myself! Consequently, 13 FRIDAYS was created April of 2013, and it took a while for me to get it where I needed it to be since I had just gotten a DSLR and was still learning how to use it, as well as trying to figure out my own niche. Today, I'm very proud of how far my blog has come, and even though I'm still taking baby steps, I try to as much as possible with my busy schedule be consistent with my outfits and most importantly, to be authentic.
What is your favorite thing to photograph and what do you love about it?
Personally, I love to photograph my outfits and the places I frequent/travel to. I got a DSLR just recently, and even though I seem to have a relatively good understanding of it, I'm still in the process of being self-taught. During that same period I also acquired and learned to use a vintage film camera and a Fujifilm Instax mini- my first Polaroid. I love that photography in general is a way for me to express myself in ways I can't describe in words, for aesthetic purposes since beauty is inspiring, and most importantly, I find creating my own photos to be more satisfying than looking at photographs taken by others. I also love the inspiration I get from different sources, with Instagram and Tumblr being the biggest.
Who is your biggest style influence and why?
Good question! While a simple answer would be the Olsen twins, Alexa Chung or any other relevant model today, personally I draw inspiration from many different sources. The people I follow on Instagram serves as one for me, but the places I feel most influenced by are from the people I follow on my blog and the outfits that I see on Tumblr, in addition to Japanese and Korean street style- they never fail to impress me, it's evident that they put a lot of their thought process into what they choose to wear, the layers of clothing they wear are impeccable, and I always notice that they invest in a few high fashion quality pieces to incorporate into their outfits. As a result, I have started to pay great attention to quality over quantity, and go-to staples that is necessary for any fashion blogger- black jeans, denim jacket, white tee, etc.
Read more about Stephanie at 13 Fridays | Pinterest | Instagram | Tumblr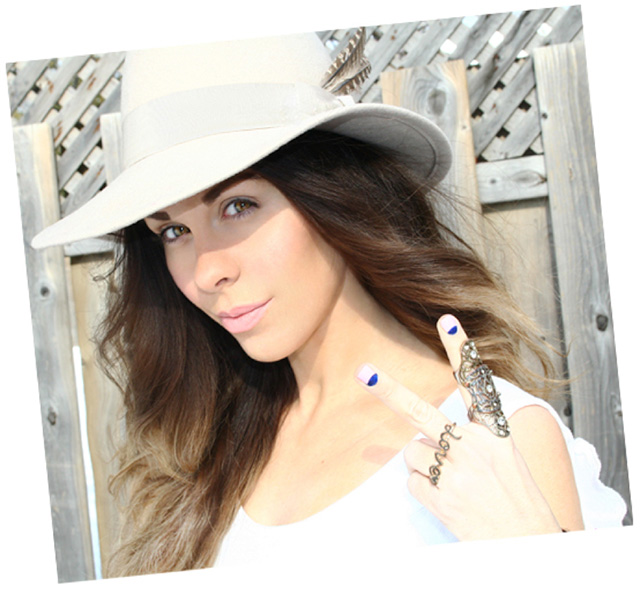 Katia is the queen of "Gypsy" Fashion. Her blog includes a full shopping site you can get the looks she blogs about. With a blend of great vintage finds and new fashion, you are sure to find something you love on Be Wolf! We asked Katia a few questions of our own, here's what she said…..
What inspired you to start a blog?
For as long as I can remember, I have always been inspired by the arts, beauty, and fashion. As a kid, I was bedazzling just about everything in sight and putting scotch tape on my fingernails to pretend I had press-on's. Fashion has always been my choice form of expression, and starting a blog has enabled me to take it to another level by sharing my passion with the world. My goal is to inspire everyday people to get creative and have fun with their wardrobe. Fashion doesn't have to be expensive, pretentious, or trendy. It just has to be, you! Blogging has lead to a host of great things in my life. I have met wonderfully talented people, have been featured on other fashion blogs, have had the privilege of wearing other people's creations, and it has also lead me to kick start my online store. www.bewolfclothing.com. I'm excited to see what the future world of blogging has in store for me.
Have you ever wanted to do something drastic with your hair? What would you like to do? Why haven't you done it?
I've always wanted to do something a little crazy to my hair. Possibly add some blue or purple in there somehow. I guess I have been a bit of a chicken about it, because once you go blue, you don't go back. It's a ballsy move, and I am still on the fence about it.
Do you ever get writers block? What do you do to get passed it?
Hmmm. I'm not quite sure what to write. I'm kidding, of course. In all seriousness though, writing has never really been my strong suit. I prefer being on either end of the camera. I'm a woman of few words and picture books are my favorite. Enough said.
Read more about Katia at Be Wolf | Facebook | Pinterest | Lookbook | Instagram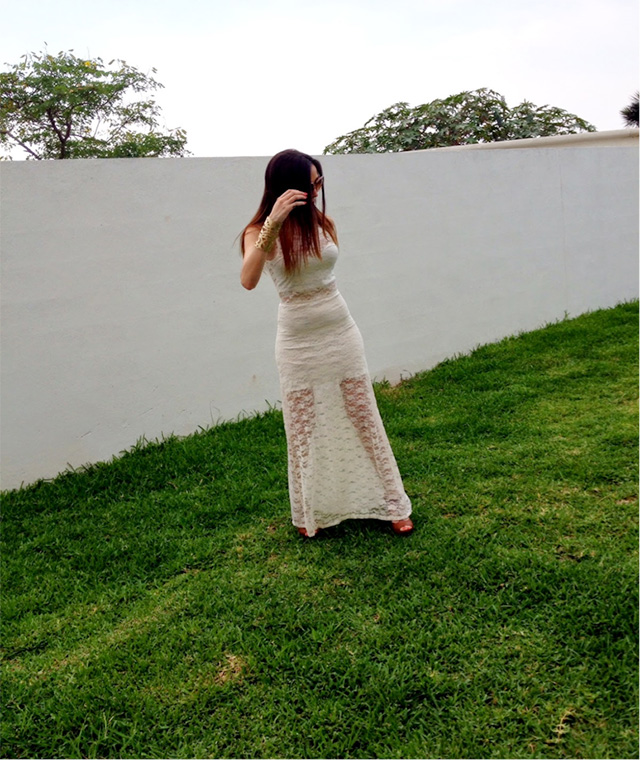 Kata, a young bi-lingual blogger features easy style, fashion tips, and gives a look into her take life in the blog Shopaholic and Fashion Victim. With posts on dogs to ice cream to Givency, you are guaranteed to find a post you love. We asked Kata a few questions of our own, here's what she said…..
What inspired you to start a blog?
I love fashion and I'd like to help people to dress well, to get inspired and find their own style.
Have you ever wanted to do something drastic with your hair? What would you like to do? Why haven't you done it?
I'm thinking to get the pixie cut, and I wanna change to blonde but I haven't done because I'm scared. I'm not sure how good or bad I will look. It took me 2 years to get my hair grow and I love it. But, hair is an accessory that you have to change sometimes... so maybe soon I'll do it. I just need to think a little bit more!
Who do you see as a "style icon" and why?
Olivia Palermo I love the way she looks, her style, she looks amazingly flawless always.
Read more about Kata's life on Shopaholic and Fashion Victim | Facebook | Instagram