The crisp cool air of the fall season has finally hit and while we warm ourselves with our favourite beverages and get truly excited about wearing boots and sweaters again, we should all take a peek at the latest hair colour trend predictions for the season ahead. Whether you opt for a full transformation or a low-maintenance iteration of the movements, it is always a great idea to keep on top of the latest trends. Read on to hear Thomas Hills, Director of TH1 Hair reveal his hottest hair colour predictions for the Autumn/Winter 2021 season!
PUMPKIN SPICE

Netflix's The Queen's Gambit caused quite a stir when it aired and again with its Emmy nominations and wins, and for die-hard dye fans, it was all about the lead, Anna Taylor Joy's, hair colour. Sporting a beautiful 60s-style bob and micro fringe wig in a dazzling shade of crimson, the actress even prompted Gigi Hadid to dye her locks a similar shade of auburn recently. Red is always a winner for the autumn/winter months; its fiery connotations are a perfect match to the season of log fires and autumn leaves, however the beauty of this shade is that it can transform any style, adding some serious 'wow' along the way. This is what I call 'real red' — it's a deeper shade than a copper red, but lighter than auburn. Clients with a warmer skin tone will suit reds in more cinnamon, copper and ruby tones, while clients with cooler skin tones will suit berry, burgundy and crimson tones more. As a rule, I say the darker the skin the deeper the shade, and the lighter the skin the softer, the more sheer the shade. This global burnt copper hue from my Craft collection is, for me, the perfect new season hue: rich, deep and luxurious, it screams autumn/winter, and can be tailor-made to suit the needs of each client, allowing you to make it as muted or intense as their new season heart's desire.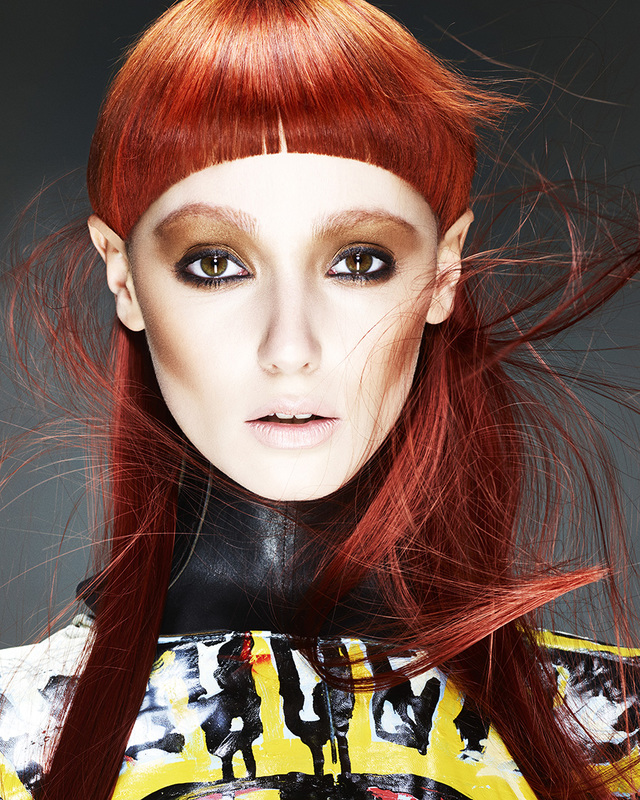 SMURF'S UP

Dolce & Gabbana always knows how to set the sartorial tone, and this season was no exception, where the duo rocked the runway with a veritable feast for the fashion senses. The show was a riot of colour, with models sporting neon bright clothing (inspired by artificial intelligence and the brand's iconic looks from the 90s) fused with multi-coloured buzzcuts and standout blue mullets for some serious 'look at me' appeal. Blue is of course not a hair colour for the faint-hearted of clients, but it can be used as light or as dark as they dare, for some serious 'winter blues' appeal. A firm celebrity favourite over the years (Demi Lovato famously said you know you've made it when you can dye your hair blue) it's a far cry from the days of the blue rinses favoured by grandmas, and now every celebrity from Katie Perry, Lady Gaga, Kylie Jenner and Rhianna have sported a sky blue hue. I love a very pale aqua blue, as pictured in my Graffiti colour collection, but remember that blue applied onto a yellow base will achieve a green, so ensure you're working on as clean a base as possible, and the lighter the hue the cleaner it will need to be. True blues will of course experience fade into a more green hue, so advise clients to use a purple shampoo to keep the green at bay, too.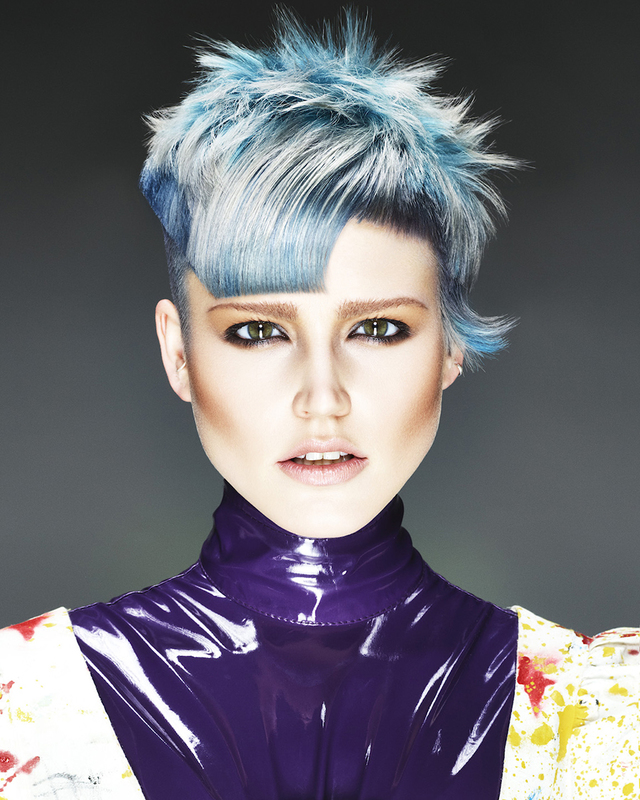 BARBIE GIRL

Already a fan favourite during 2020, Pink is set to be one of the hair colour heroes of the A/W21 season. Traditionally a summer staple across Instagram, this hue is set to take the new season by storm and has been sported on a host of male and female celebrities in recent months, including Lady Gaga, Chrissy Teigen, Madonna, Dua Lipa and Cruz Beckham. Pink looks great in all of its myriad incarnations, from blush and bubblegum to neon and fuchsia, it can be as subtle or as bold as clients dare. This is a colour that's prone to fading fast, so advise your clients to shampoo less frequently, or to add a toning conditioner to their at-home regime to keep their colour vivid in-between salon appointments. It's much easier to achieve on lighter hair types with fair, cool complexions, although darker hair types can of course be pre-lightened pre-pink or extensions added for those who want a quick fix without the upkeep.