Hairstylists Steuart Garrod and Krysten-Ashley are both phenomenal artists in their own right. When we found out that they were married, we were amazed and couldn't think of a more perfect couple. Learn more about this beautiful couple, the amazing work they create both separately and together, and learn what it's like to be married to a fellow stylist…
---
Can you tell us a little more about each of your backgrounds?
Steuart has been a stylist for 10 years. Born in England, he moved to Ontario at a young age. He started his career in hair "late" by some standards, and moved to Toronto 5 years ago to build upon his network of collaborators and push his boundaries creatively. Steuart has also been a Goldwell educator for 5 years.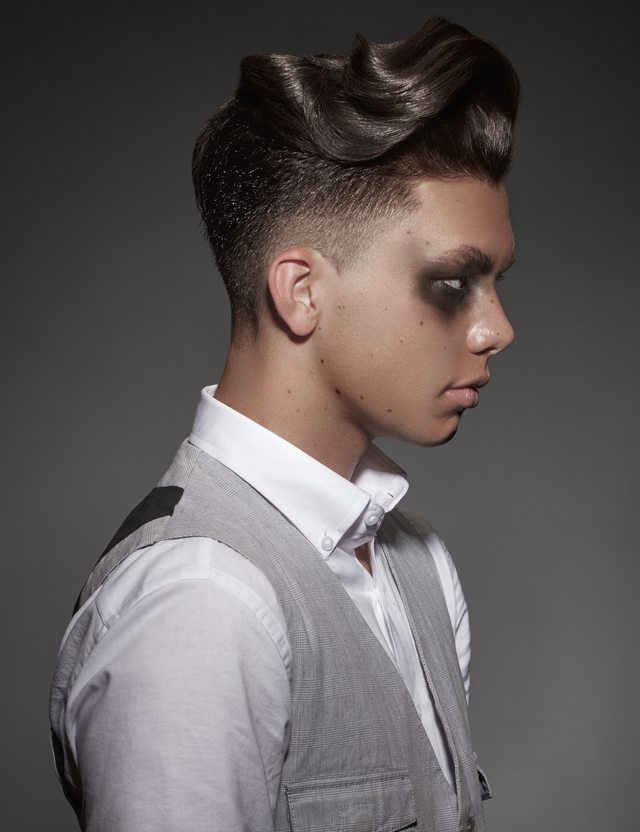 Krysten-Ashley was born and raised in Southern Ontario and has been a stylist for 13 years, moving to Toronto 6 years ago to continue pushing her career further editorially and creatively. She became a Goldwell educator 5 years ago and was brought onto the Artistic Team for Goldwell Canada this year.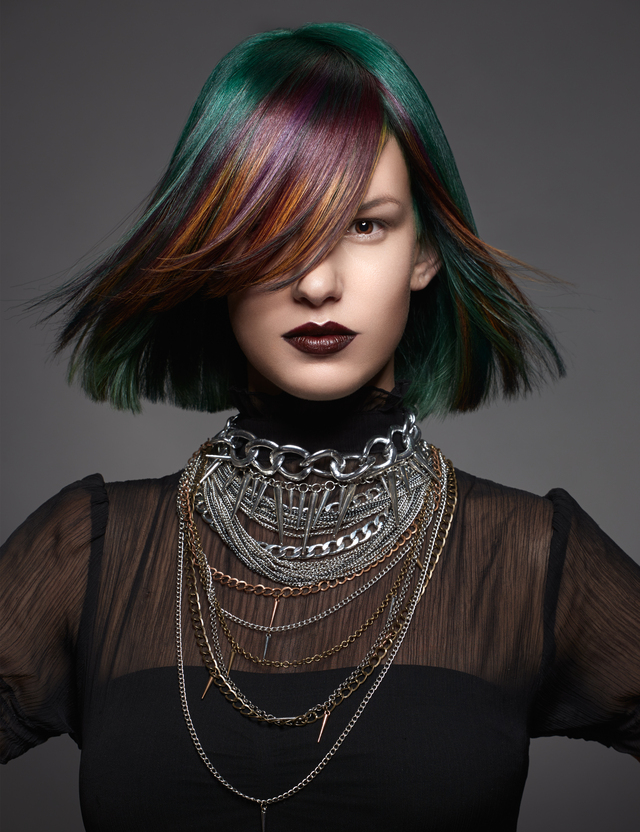 What drew you to hair styling?
S: I was attracted primarily to the idea of being able to combine several of my passions, the ability to work with my hands, to think creatively, and to take care of people, helping solve their hair problems. Hair was naturally the perfect venue for all of my creative energy.
K: I loved the art and creativity of the medium. I enjoyed working making things beautiful every day. The ability to completely change someone's look in a few hours and make them feel amazing motivates me every day.
What is your favorite technique to use?
S: I love creative colour formulations. Being able to push the boundaries of what's possible with colour by understanding fundamentally how it functions is one of my favourite things to work with in the salon. For cutting, refining structured shapes with razor texturizing and subtle diffusion of line with various slide cutting techniques tends to be how I work most often.
K: When it comes to hair colour, I love anything that's more freehand. The more organic the placement, the more natural the result, even when combined with more editorial colour stories. In cutting I feel the same way. I prefer to think of my cuts as sculpting a shape rather than cutting a head of hair.
What has been your biggest defining moment in your careers?
S&K: Getting married was not just a defining moment for us in our romantic lives together but it really has defined our careers as well. It was the moment we agreed that we would spend our lives together and that those lives would be spent doing what we are both truly passionate about, working with hair. We are able to support and inspire each other and being together has pushed us both to be better than we were before we met.
Can you give us a bit of insight into what the typical creative process behind creating your gorgeous collections is like?
S: I arrive at my collections pretty spontaneously, which causes Krysten some anxiety as she likes to have everything planned. I will gather ideas sporadically and draw inspiration from movies, music, comics, imagery anything that I can connect to creatively. I have always approached shooting in a fairly relaxed way, for me the goal is to learn and have an image that I'm proud of first and foremost. Having said that, I'm slowly learning from Krysten that being specific about your goal and planning is essential to successful collaboration in a shoot.
K: A few months before I start collecting images that inspire me, creating a storyboard for every aspect of a shoot, make-up, hair, wardrobe, accessories and art direction for the photographer. As the shoot day approaches I involve the make-up artist, photographer and anyone assisting with the shoot to make sure everyone is on the same page and understands what's expected from the day so that on the day there are few surprises and it makes the day go more smoothly.
Is there a specific area you often find yourself looking to for inspiration?
S: I find inspiration in fashion and pop culture. I like pulling together imagery from many sources until I build a storyboard I'm excited about.
K: I get my inspiration from media, pictures, architecture, really anywhere but mainly it's fashion that drives my collections. Often the pieces that I find for wardrobe will influence my collection.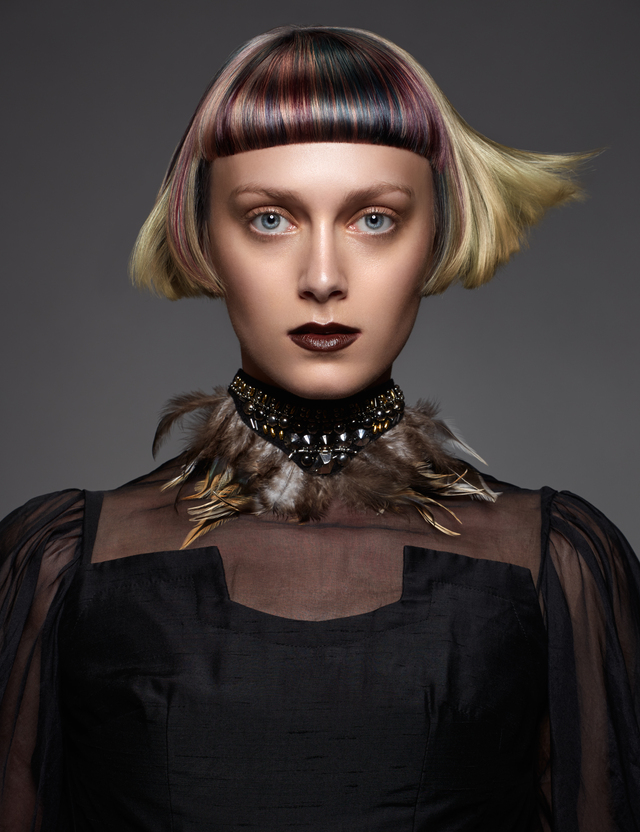 Do you have any rituals to ensure a successful shoot?
S & K: We love making sure that everyone is well fed and happy so our usual ritual is coming up with a bit of a celebration for the end of a shoot. We want to make sure our team knows how valuable they are so we usually create a fun meal and there's always a bottle of champagne to pop when we wrap.
Where do you find those inspirations?
S&K: We try to get to as many vintage stores as we can to source unique, interesting, sometimes even odd pieces, it can be anything as long as it tells a story. It helps to focus our process.
What is the one product/tool that you can't live without?
S: Elumen Color from Goldwell. It's the most unique, customizable colour process there is.
K: Silk Lift Control also from Goldwell. It provides the cleanest, gentlest lift I've ever experienced.
If you had a superpower, what would it be?
S: I would love to be able to fly
K: I would want to be able to read minds, it would help so much with consultations!
How did you get into the education side of hair?
S: From early on in the industry, I had always loved teaching others what I was learning. It started behind the chair, educating clients and watching them light up when they learned better ways of styling or caring for their hair. I naturally wanted to do more and looked for opportunities to help other stylists learn as well.
K: For me educating has always been a career goal. I always knew that I wanted to help others learn about the career I'm so passionate about. I find it rewarding to share my process with others and show them how to get the results they're looking for.
Who were your mentors along the way?
S: The owners of my salon helped get my career started on the right foot. I have gotten to work with some of the most talented, humble artists in the industry. People like Michael Crispel, Rodica Hristu, Michelle Pargee and Derrick Zeno. All these people have had an impact on my career and helped me learn more and more.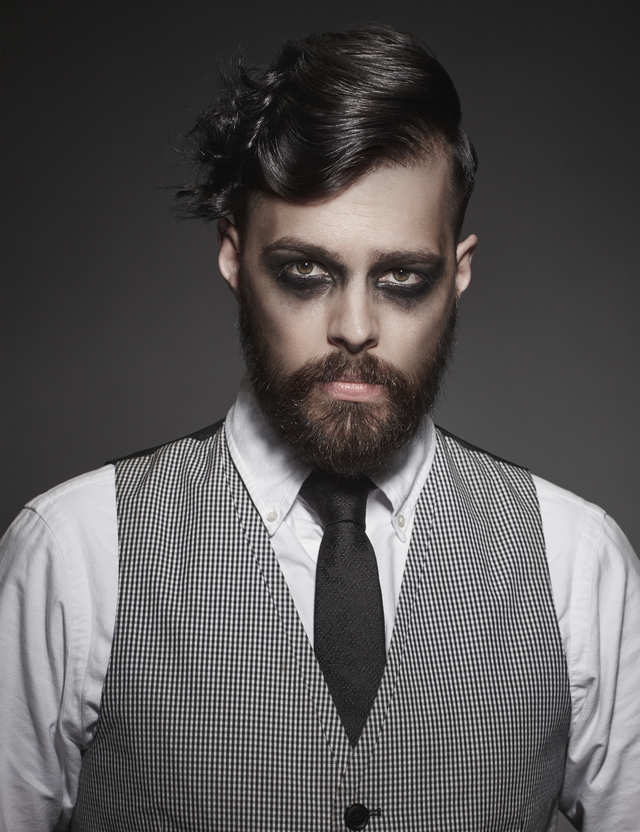 K: Rodica Hristu inspires me for colour and Michelle Pargee has inspired me in a lot of my photoshoot work.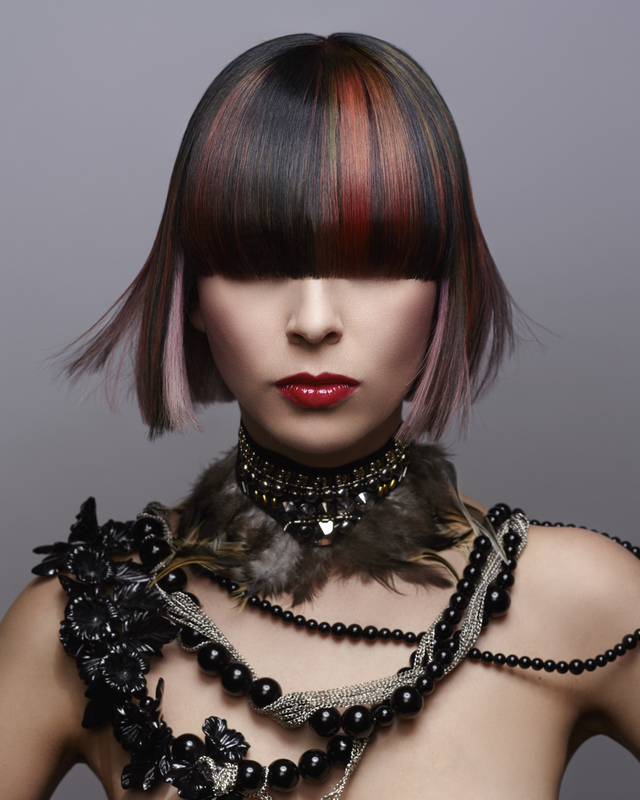 So far, What has your biggest accomplishment been in your career?
S: Becoming an educator for Goldwell. It was a goal that I was very proud to have achieved
K: Becoming part of the National Guest Artist Team for Goldwell Canada
How did you two meet?
We met at the first hair show either of us had ever worked on behind the scenes. It was our audition before being brought on board as educators with Goldwell. As we continued to work and train together, our collaboration grew from being strictly professional to more romantic over time.
Do you work together? If so, how did you define a workflow?
S&K: We don't work in the same salon however we do collaborate often on projects together and we sometimes get the opportunity to educate together as well. When that happens Krysten tends to take the lead with creative concept and finishing and Steuart tends to take over with more technical aspects. Which isn't to say that we aren't both creative and technically proficient, but we definitely take advantage of each other's strengths.
What is it like being married to a stylist?
S&K: For us it has been very rewarding. We both love what we do and love being able to come home and talk to each other about our day or just understand when a project runs late or to collaborate on photoshoots together. It also makes things easy when planning trips away since we both enjoy getting to as many international hair events as we can.
Who has influenced you most in your career?
S&K: The Goldwell education family. We have so many passionate and dedicated team members. They have opened so many doors for us and have truly been our hair family for many years
If you could talk to yourself at the start of your career, what advice would you give your younger self?
S: Take every opportunity, ask questions, make yourself available. I have gotten the most rewarding experiences from putting myself in the right place at the right time.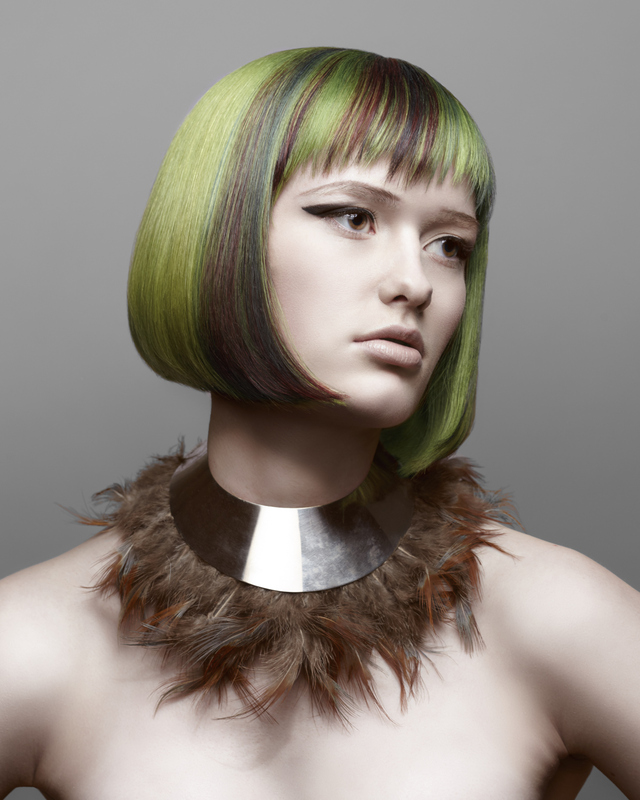 K: To not stress the process so much. You can put everything into getting a job or an image or an accolade, but beyond doing your best, stressing over the outcome has no benefit at all.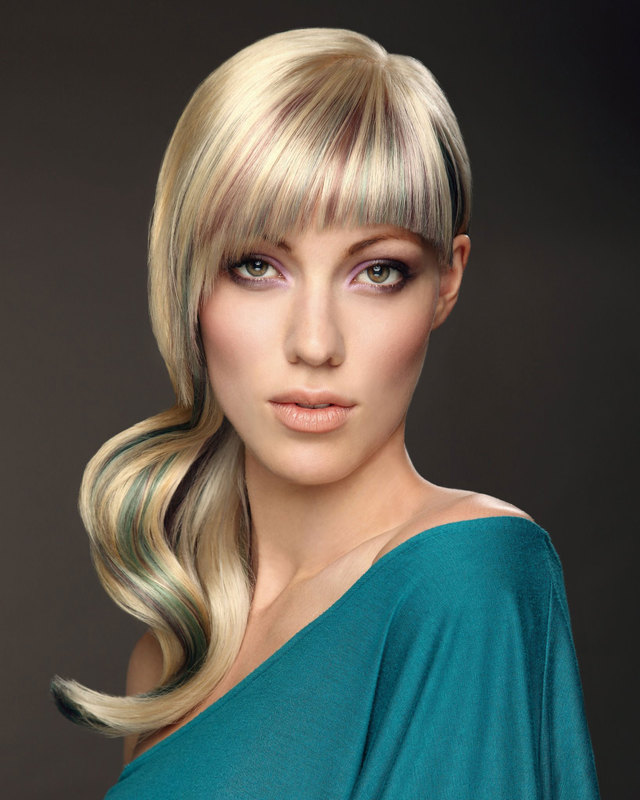 What is some advice you can offer the next generation of stylists?
S: Love what you do. Don't expect answers and opportunities will come to you. You'll have to put your heart and soul into everything you do to achieve your goals.
K: Educate yourself as much as possible. This is a career not a job. Behind the chair, your job is creative customer service. Being successful at that means giving your guest what they want. If you're looking to fulfill yourself creatively, get into photoshoots and session work,
How do you two inspire each other? What are you two looking forward to in the future?
S: I'm constantly inspired by Krysten's creativity and how much research she will do to search out new trends. I'm motivated by how hard she works to perfect her creations before she shoots and I'm pretty excited to start collaborating with her behind the camera as a photographer myself.
K: I'm inspired by Steuart's technical ability and structured technique, he inspires me to be more disciplined and has always been a support to me in my shoots as art director. His ability to see shape and detail impresses me constantly and he can find interesting and strong models in the most unlikely places. I'm also looking forward to his continuing to grow as a photographer and excited for us to shoot together in the near future.
---
Be sure to stalk both Steuart & Krysten-Ashley on Bangstyle to see even more of their beautiful work!