As the seasons change and we head back to school, revamp our work style for fall, and are invited to work events, parties, and soirees, we should have a handful of sweet styles to try! In this tutorial, Sherri Jessee takes us through a festival-inspired braid 'do that can be worn half up or transformed into a fun up-do. We absolutely love this bohemian-style twist! Take your pick and let us know what you chose in the comments below!
---
STEP 1: Apply a amount of a bodifying mousse and blow dry hair with a center part. Spray each section with hair spray and wrap hair on a 1.5" SULTRA Bombshell wand to create beautiful waves in the hair.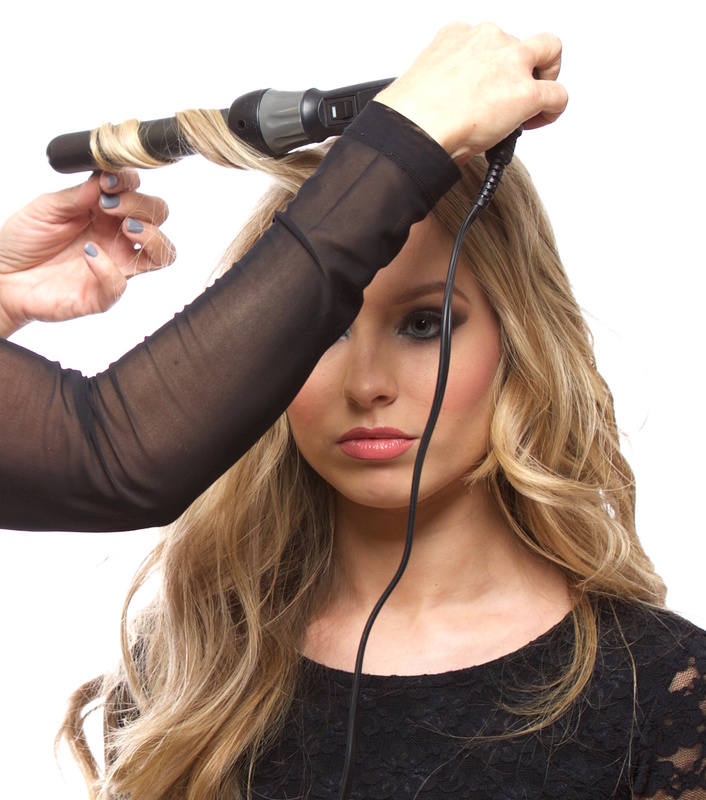 STEP 2: Lightly tease the top crown section and pull to the center back and secure with bobby pins.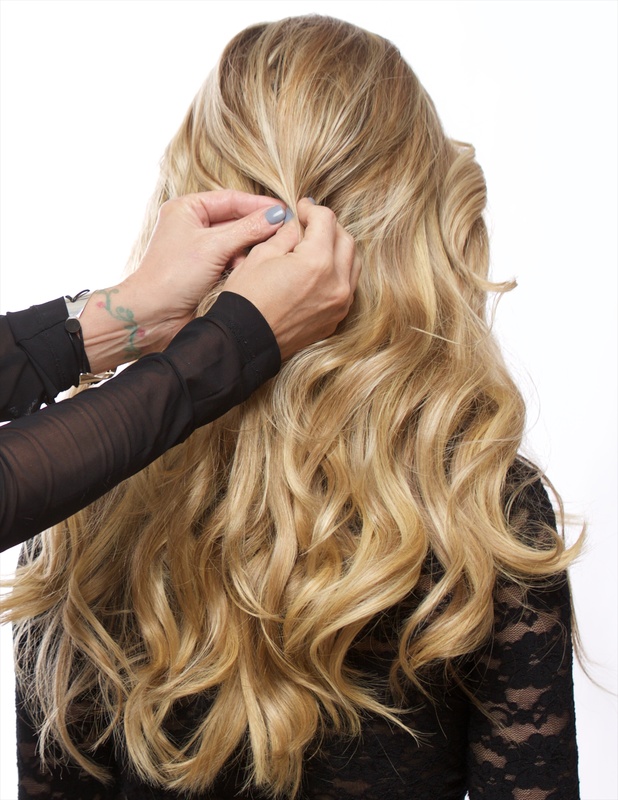 STEP 3: Take a small section from the front top on each side and twist back away from the face. Lightly pull on the twisted rope to make it looser and larger.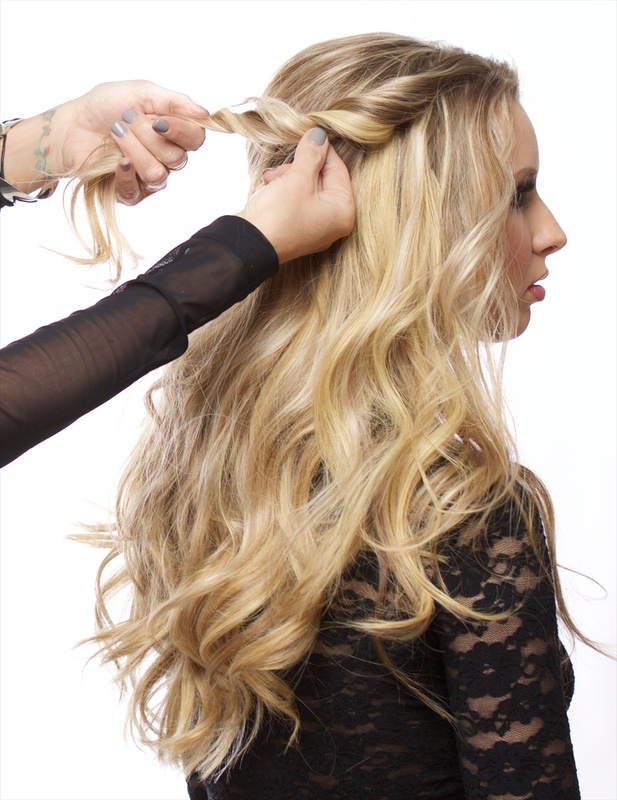 STEP 4: Direct each twisted section to the back and slide in a few bobby pins. Keep the pins closed for a tighter hold.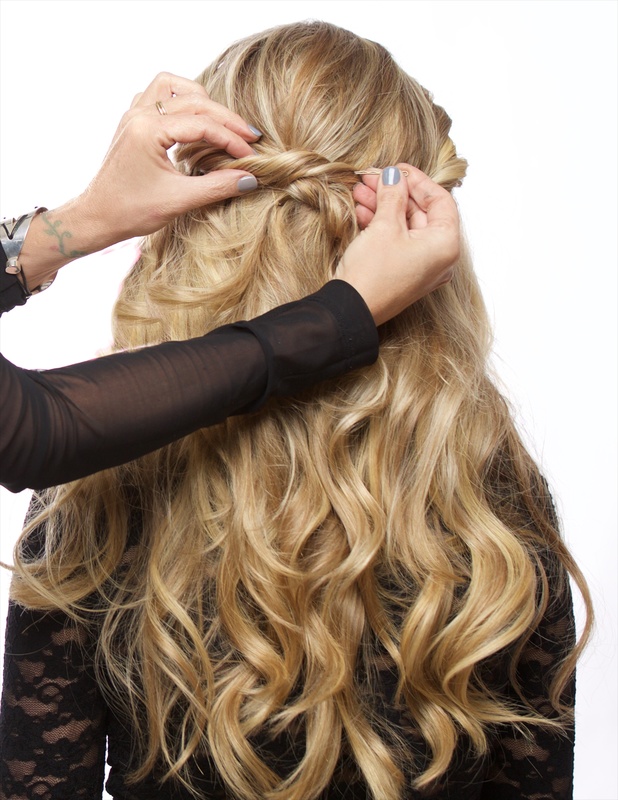 STEP 5: Braid the hair framing the face in the front on each side. Allow a few pieces to gently drop out. Be sure to hold the sections toward the back and gently pull the braid out to make it larger.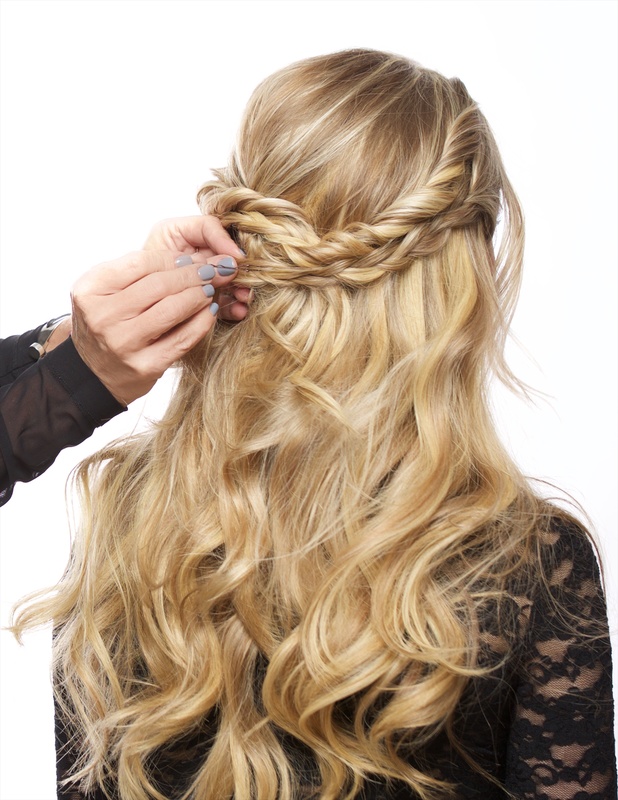 STEP 6: Drape the braids to the back and slide in a few pins.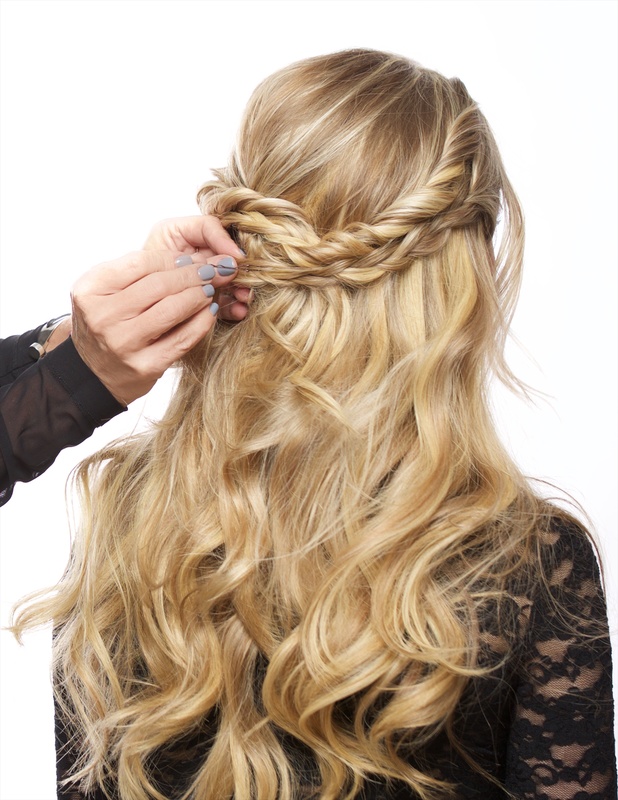 This works well as a look in itself! However, you can add to it to create a fun up-do as well!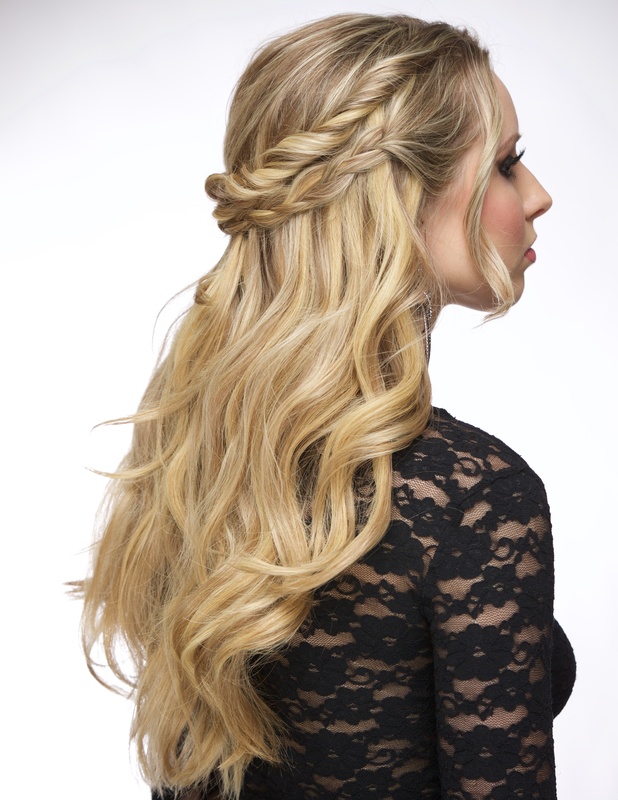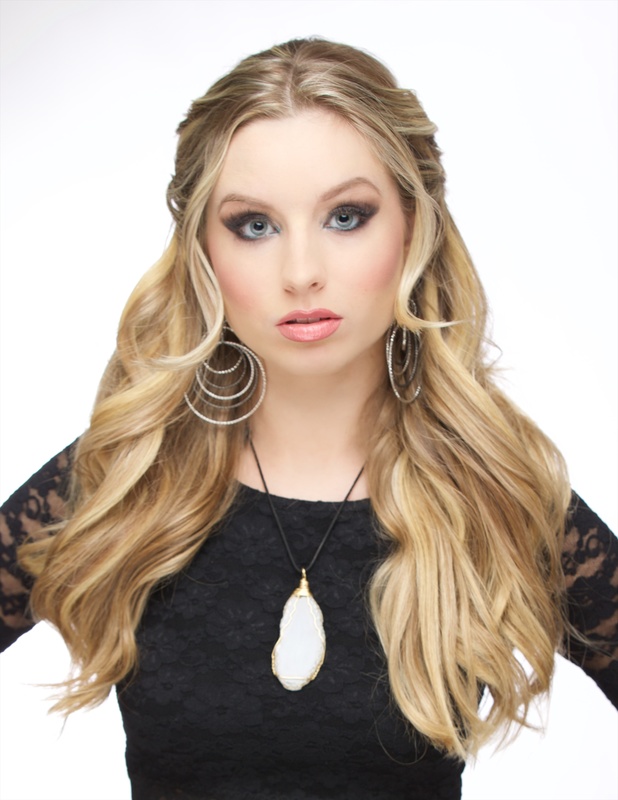 STEP 7: Separate the bottom into three sections and braid.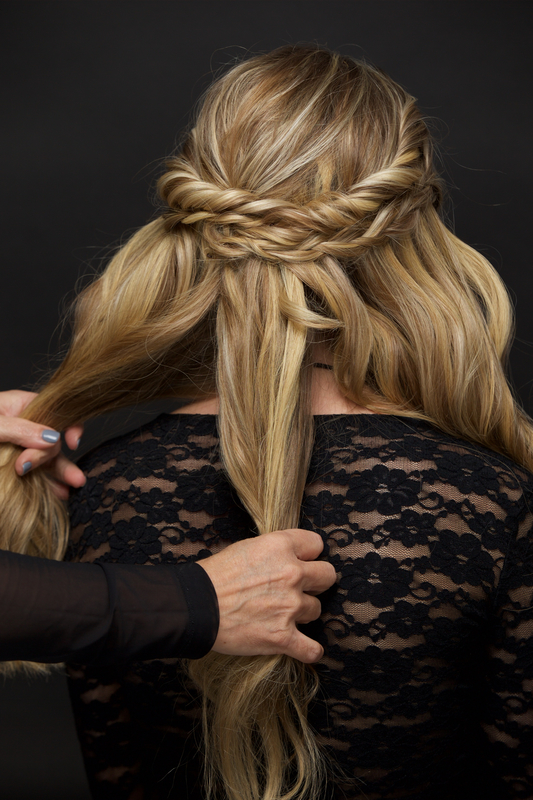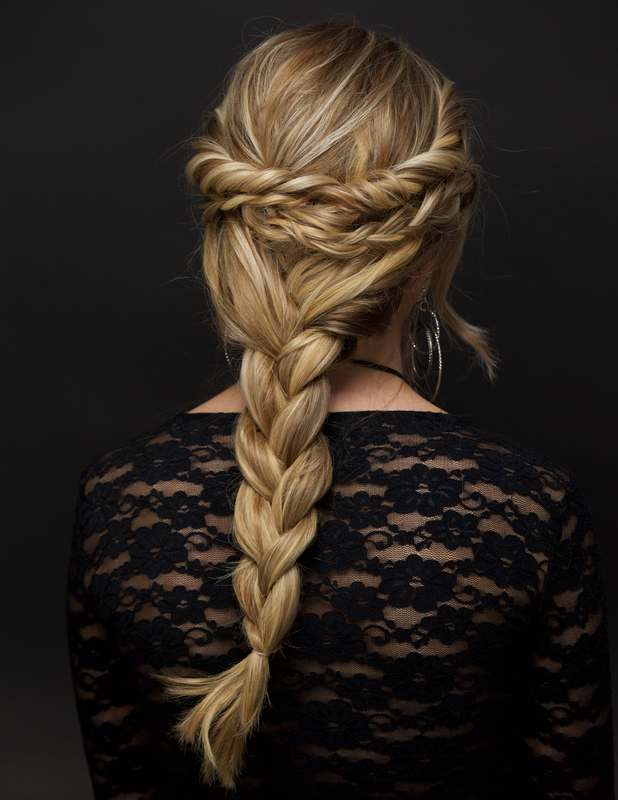 STEP 8: Twist the braid around and pin to secure.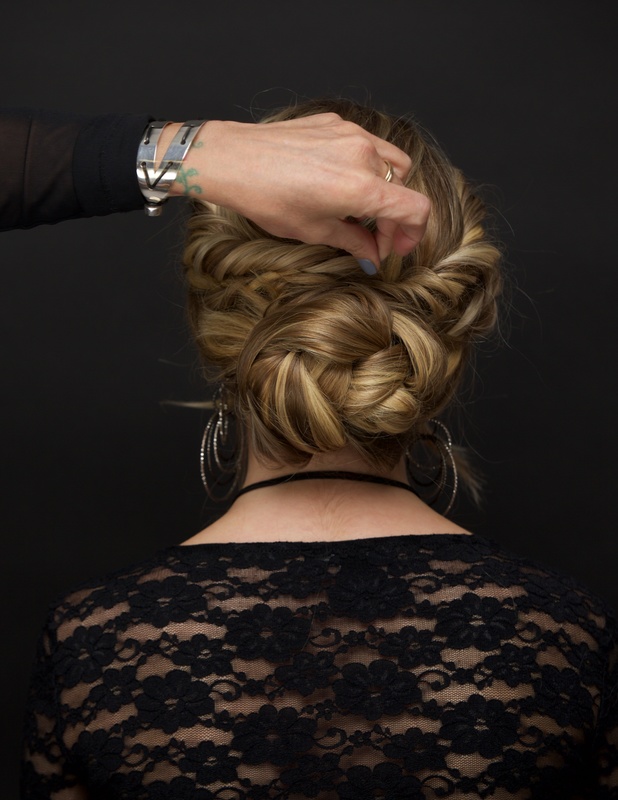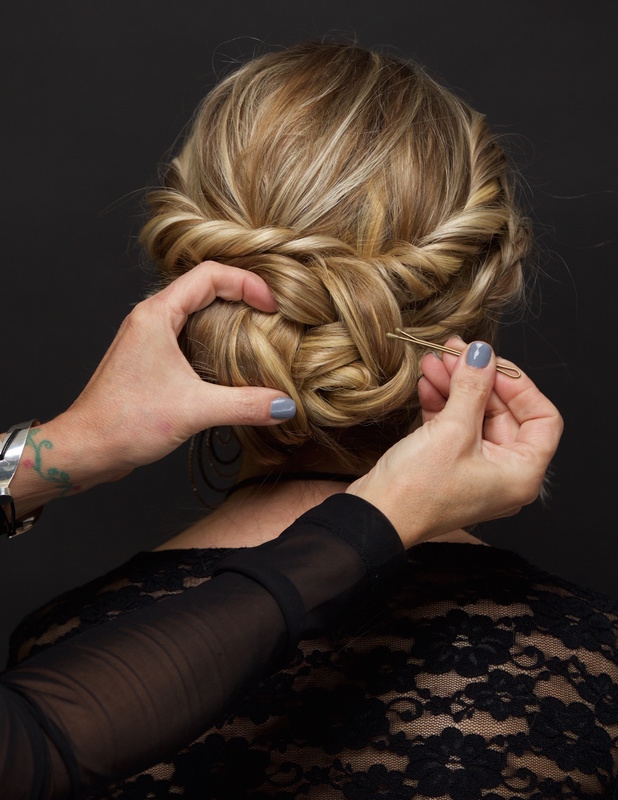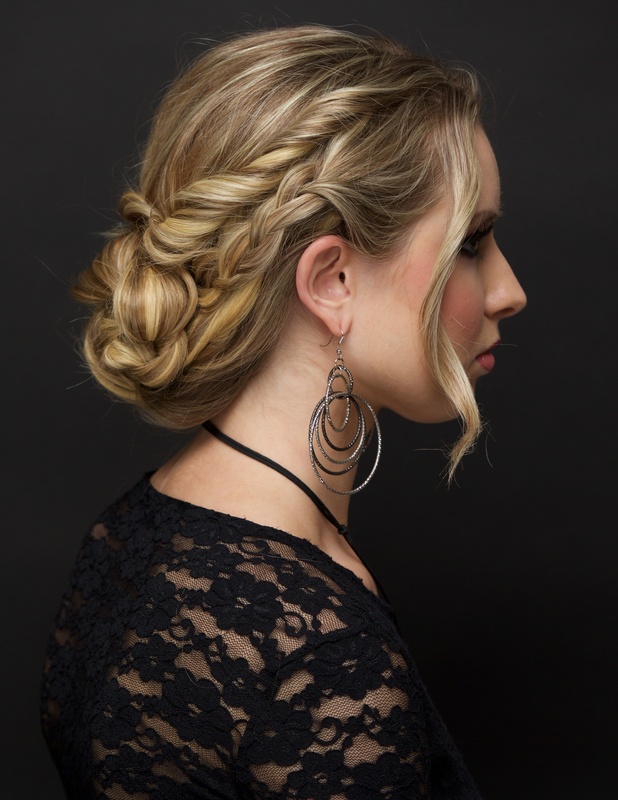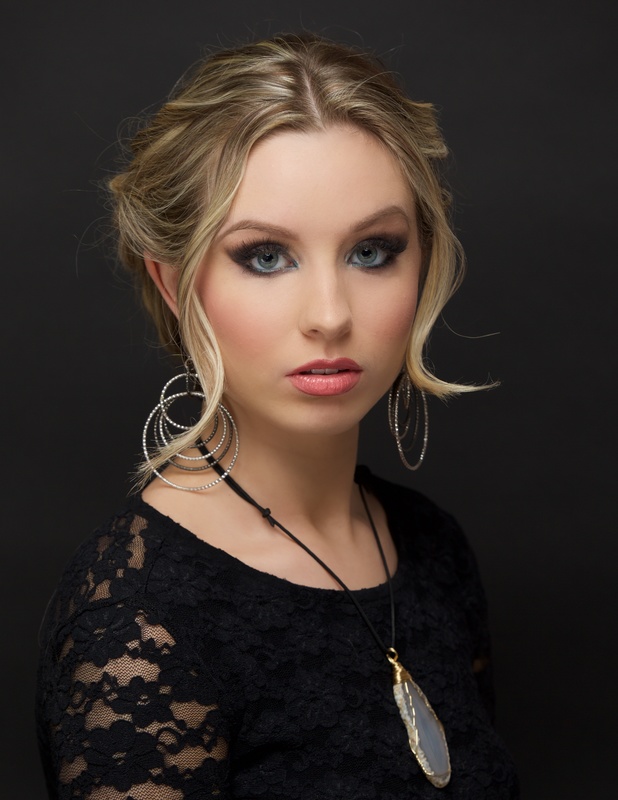 ---
Be sure to stalk Sherri Jessee on Bangstyle to see all of her latest tutorials!