Post Courtesy of Sascha Breuer, SaschaBreuer.com
We tend to categorize hair trends by three categories - cut, color and style. And it's easy to see why: approaching the latest hair trends through these parameters makes it easy to understand, codify, learn and create these looks for ourselves. But often, hair trends are about more than these structural markers: they are entire moods and movements in themselves. And like all the best art forms, hair trends can be heartbreakingly beautiful and shockingly political.
Those who criticize fashion for being frivolous fail to see that it is about more than just what you see in the mirror: in fact, it's usually about holding up a mirror to society, inviting deeper reflection and inspiring change. Fashion has always been about challenging the status quo, and if you can have a little fun along the way, why not?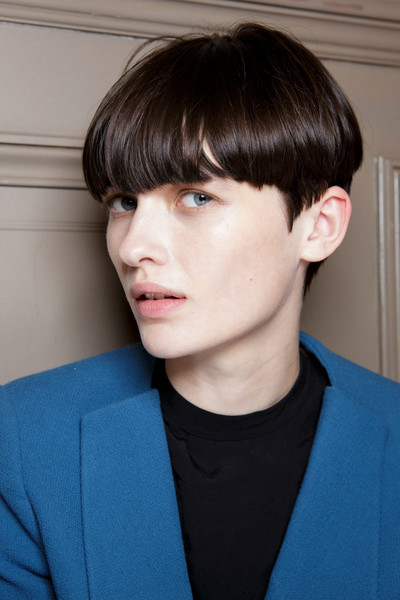 One of the biggest breakout hair trends of 2016 has been the rise of androgynous hair trends at a global level. 2016 has been the year of breaking down gendered barriers and social constructs and building a new society and reality marked by love, self-acceptance and non-binary discourse. And for once, the question of whether art reflects life or inspires it doesn't matter, because when you've got a shot at changing the world just by changing your hair, why won't you take it?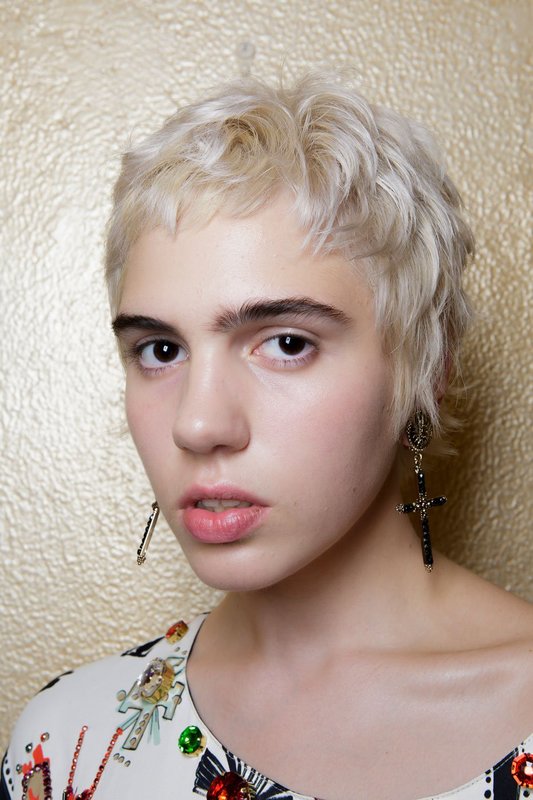 Androgynous hair is all about breaking traditional notions about beauty and forcing us to reimagine 'normal'. Whoever said girls can't rock buzz cuts? Or that platinum blonde hair is too fey for a man? It's important to recognize that the quietest forms of expression sometimes carry the loudest messages. And the beautiful thing about the androgynous beauty movement is that it's been around the block for a while. There was a time when the idea of women wearing anything but dresses or men wearing floral prints and 'feminine' colors was enough to give anyone pause. And yet, today, these choices seem completely regular. Back when Coco Chanel pushed for trousers for women and David Bowie proudly slashed on some electric eye shadow, society at-large was stunned. And yet, after surprise gave way to shock, and shock to acceptance, we learned that 'different' doesn't equate to 'dangerous'. And in 2016, we're still learning that lesson and it's heartening to see how every generation has its own way of expressing beauty, empathy, self-confidence and love.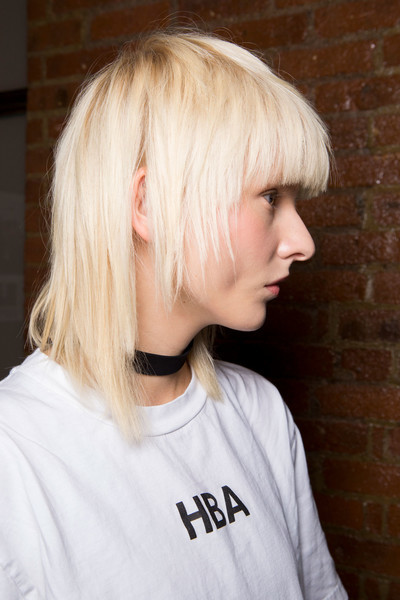 Androgynous hairstyles have steadily been gaining popularity over the last couple of months, but you know a hair trend has hit the big time when it's all over the Fashion Week runways. And Fashion Week Spring Summer 2017 turned out one gender-fluid look after the other! I think we're only just getting started with the androgynous look, so if you'd like to get your pick in early for next season, stay tuned.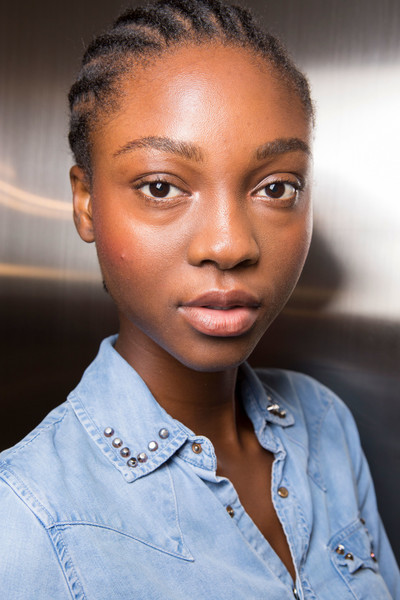 If the words 'androgynous hair' immediately bring up a picture of pixie haircuts to your mind, you're in for a treat. While the gamine pixie is the face of the androgynous movement, Fashion Week Spring Summer 2017 showed us that there is more than one way to express yourself- and isn't that just what this trend is about? We saw braided crowns, messy shags, bowl cuts, choppy layers, cropped curls, buzzed sides and slick textures. We saw a world of cuts, colors, lengths, dimensions and finishes- all working to remind us that there's no single route to beauty.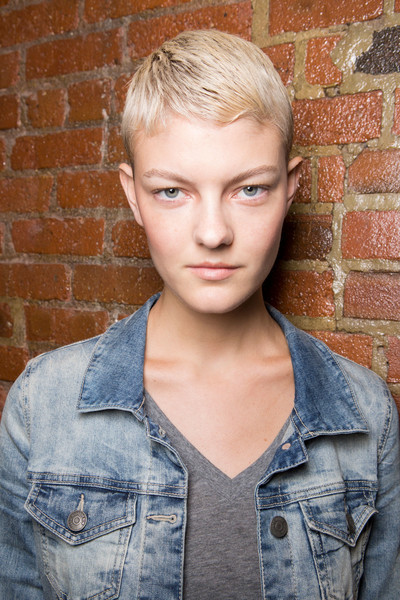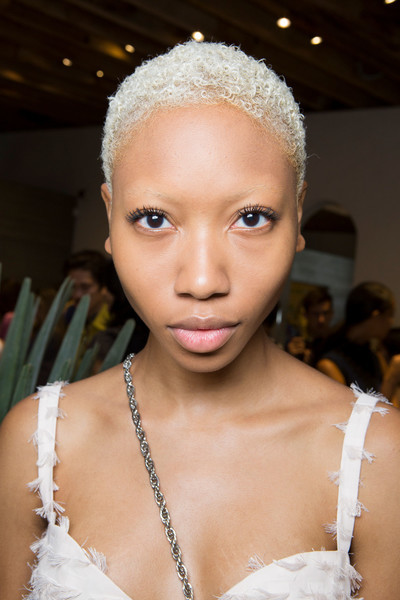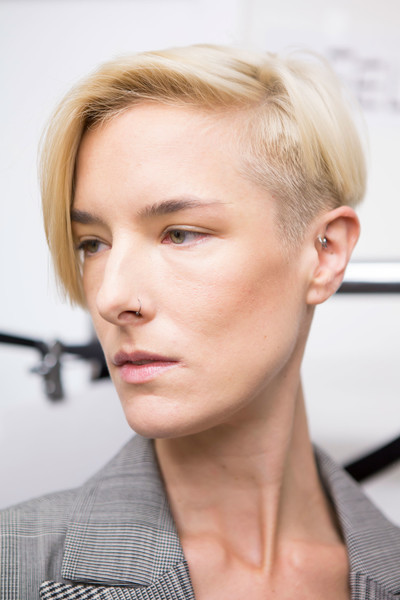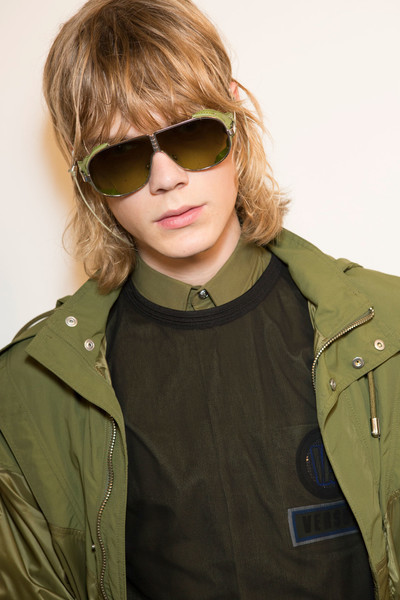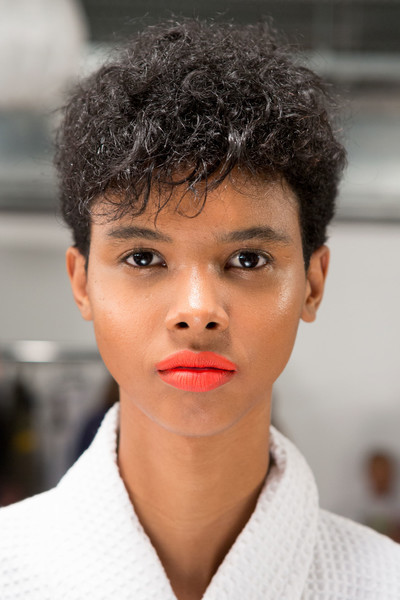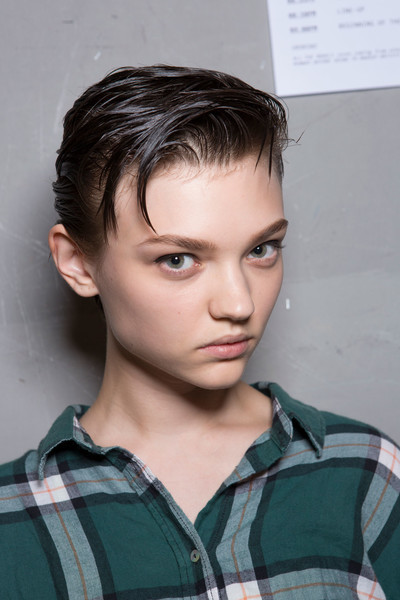 If you're in the mood for some striking for the winter or you're looking to reinvent/ rediscover yourself in the new year, here are some greats ways in which you can try the androgynous hair trend:
• Ask your stylist for bangs. A full, blunt fringe is hard to maintain but it does have a certain sensual quality to it. If you're new to bangs, opt for a wispier fringe and use a hairstyling product to mold it into soft, messy spikes over the forehead.
• Experiment with hair color. There are two ways to play with the androgynous look through hair dyes: either by picking a gender-neutral hair color like silvery grey/ charcoal/ forest green or by opting for one that is traditionally not associated with your gender. Pastel hair colors and rainbow hair are also a great way to play with androgynous beauty.
• Slick finishes are a key element of androgynous style. Use wet-look hairstyling products to get the right texture. You can either wear your locks in slicked down hairstyles or combine a slick, glassy finish with messier, roughed-up arrangements.
• Pompadours work beautifully with all lengths, face shapes and personalities. Pompadours in short hair can be held in place with stronghold styling products and hairspray. Pompadours in long hair just need to be pinned into place and make the perfect accent to loose hair, ponytails, buns and updos!
• Remember Audrey Hepburn's barely-there fringe from Breakfast At Tiffany's? It's one of 2016's biggest hair trends. And it's got the same charm as the Twiggy pixie.
• If you're not ready for an all-new hairstyle just yet, give your current look a mini-makeover by buzzing down the sides. Buzzed sides work well with most haircuts as long as you've got the confidence to carry them off. If you're keeping the rest of your look as-is, they also add a touch of dichotomy to the look, which is always great.
At the heart of it, androgynous hair is about freedom: the freedom to be, to change, to express yourself and to offer no explanations. Don't overthink it, don't over-style it. Just be.
-Sascha
---
To see even more inspirational styles and engaging posts be sure to stalk Sascha Breuer on Bangstyle and follow his blog SaschaBreuer.com and Instagram @Sascha_Breuer for his latest adventures!