Shaggy bobs are ruling runways and red carpets alike. As a perfect choice for summer, this cut adds style and flair to any outfit. With everyone from J-law to Kristen Stewart, Alexa Chung and Taylor Swift rocking a variation, it seems as though this style statement is in to stay.
We know what you're thinking, it's been a while since you brushed up your basics and created on of these babies, but fear not… Donald Scott NYC has you covered. Follow along with his tutorial for the perfect shaggy bob below. Oh, and check out some of his supremely cool goodies, his tool line will have you swooning.
---
STEP 1 Prep the hair by misting with DSNYC Liquid Tool Glide for ultimate slip, glide and shine.
STEP 2 Using shears, begin by establishing a one-length bob. To create the shag, Donald then took a vertical parting down the
center back from the crown for a guide to establish the length of the shortest layer.
Note: This will be the guide for the rest of the haircut except the bangs.
STEP 3 After you have established the guide, take pie shape sections from the crown and carve down the perimeter from your
shortest layer. Then pivot from that point until you reach just behind the ear, vertical to the head shape.
STEP 4 As you take vertical sections following the natural parting, carve downward as you move forward with the 100% side of
your Carving Comb.
STEP 5 Apply one or two mists of Prepare, and repeat these actions on the opposite side.
STEP 6 Dry the hair and shape as you go. To get the perfect bangs, add two mists of prepare and cut just below the eyebrows with
your shears.
STEP 7 Now go to the back of the cut and with the 25% side of your Swivel Twist Razor take horizontal sections from the top and
surface channel 1/2 way down the shaft for texture, volume, and movement.
The Finished Look: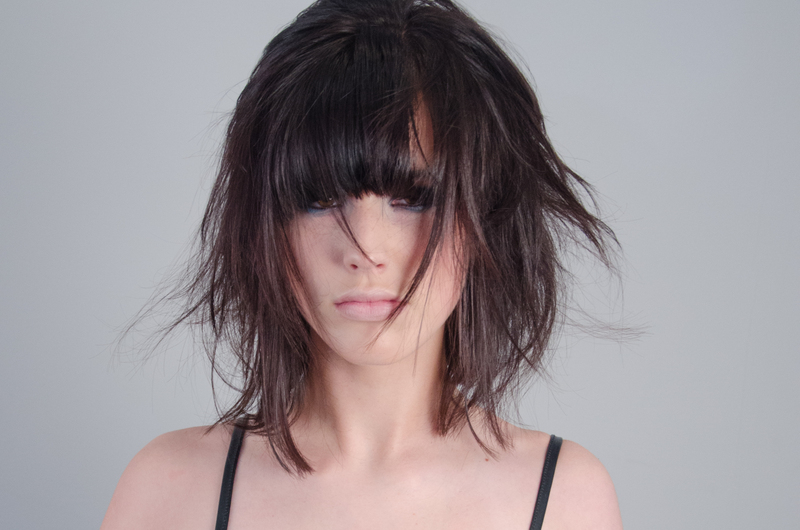 ---
Tools Used :
---
Be sure to check out the rest of Donald Scott NYC's amazing tools, now available in the Bangstyle Store!