Written By: Matthew Tyldesley
A few months ago I was asked by Laura Kirkpatrick, founder of Laura's Angels, if I was interested in doing hair for her annual charity show. It was recently she messaged me again and although I had not been part of the past years shows I was excited to help in any way possible. I had recently met Laura doing a shoot and had just booked her for one of mine. Laura is really well known for her past presence on America's Next Top Model and uses her platform to promote model education, philanthropy and dyslexia awareness within her foundation, "The Beautiful Minds"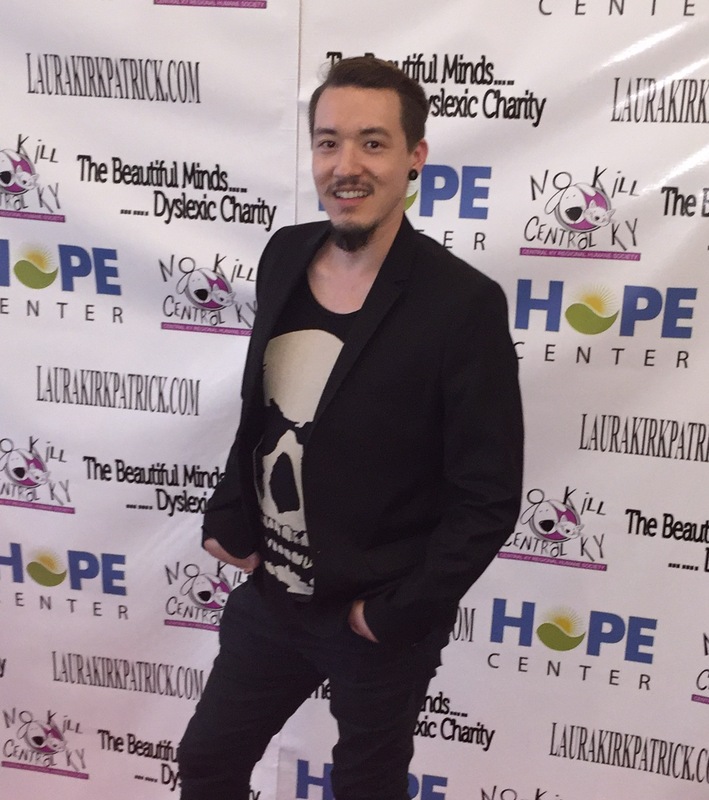 I later found out she named me the lead hairstylist and it was my job to oversee the team that would be doing the hair for all 13 designers. Along with local talent and lead makeup artist, Bethany Hood we had met with Laura for meeting prior to the show to discuss booking hair and makeup artists, models, publicity and the charities the show proceeds would benefit. All proceeds from the show would benefit the Beautiful Minds, The Lexington Hope Center (feeds and clothes the homeless) and the local Human Society (No Kill Shelter).
Bethany and I contacted other freelance artists we had worked with in the past in both Louisville, Lexington and the surrounding states. We reached out to salon professionals in Redken salons in Lexington that may be interested in volunteering their skill sets backstage. We utilized a lot of social to promote the show but to also keep everyone informed. We also used this process to book models for the designers. Bethany and I went to the Lexington Paul Mitchell School to spark interest and to recruit students to do hair backstage. In addition, to promote the show we did live television interviews on ABC WHAS11 Great Day Live with models who were going to walk in the show and interview with NFocus Magazine.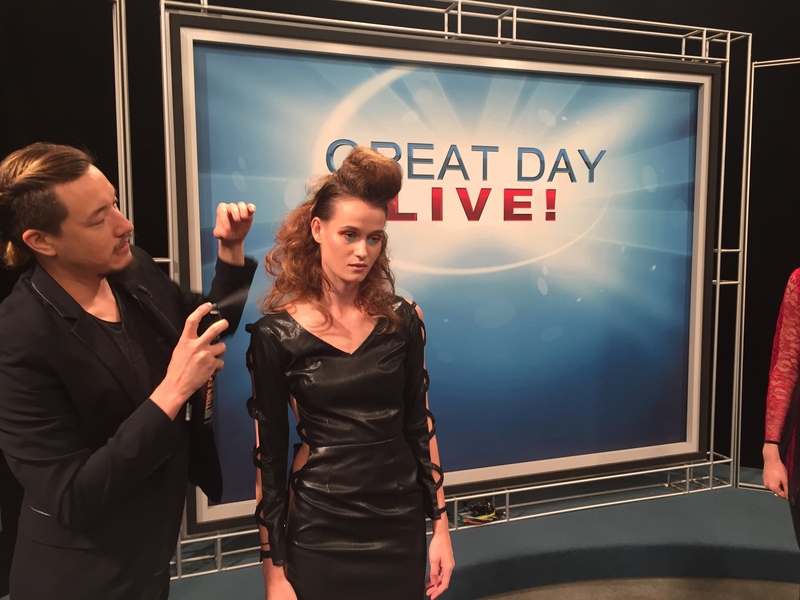 The show date was April 2nd at the Black Box Theatre in downtown Lexington, Kentucky. It was hosted by Miss Kentucky, Clark Davis, who was an absolute delight to work with. With over 120+ models, a 40 person hair & make up team, and 13 designers, the place was full. There were several fittings going on backstage, models practicing their walk through, and photographers everywhere. The hair team was assigned to one room and the makeup team to another. The looks ranged from classic ponytails and loose waves, to colored braids, dreadlocks and lots of texture. Men wore slick gelled hair for some designers and textured coifs for others. Natural curls and afros were left intact and hair was done up in updos ranging from messy curls to clean, low, tight polished buns. Color Rebel and Hairspray by Redken was used on most models. The team worked diligently all day to finish the looks, several stylist at a time were on models that were used later in the show by other designers. Make up ranged from winged liner, to smoky eyes, bursts of color and candy colored lips. The show featured lots of diversity, models of varying ethnicities, men and women of all heights and size. With an attendance of over 200, beyond sold out, the show combined community support, charity and art. I look forward to next year's event and to see this event from bigger and bigger.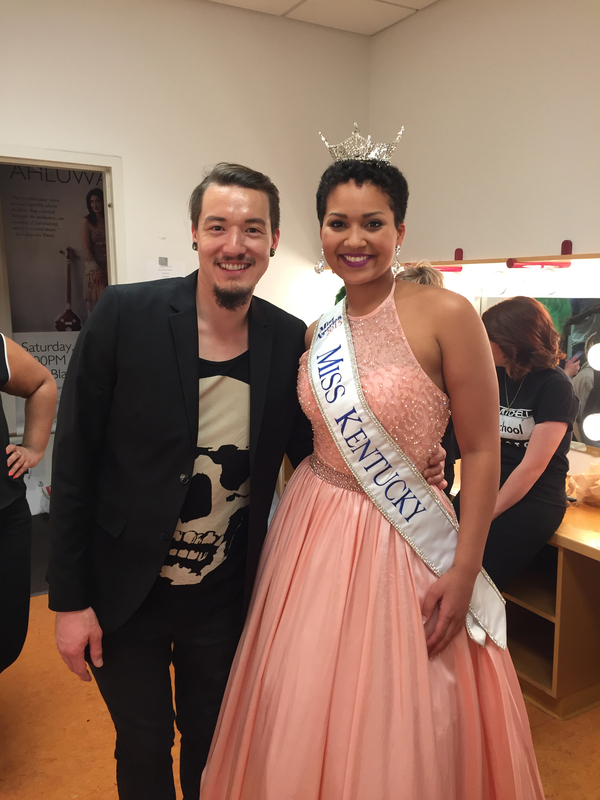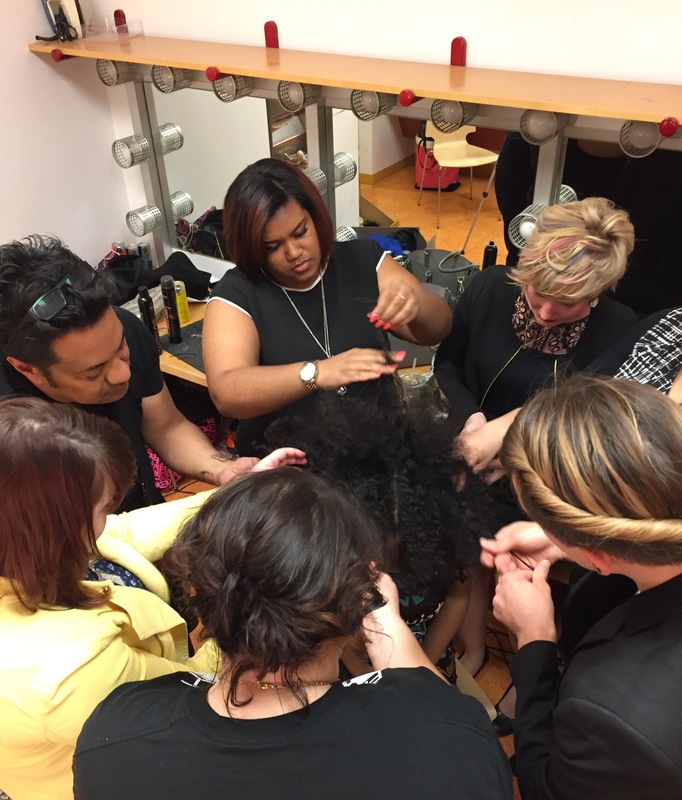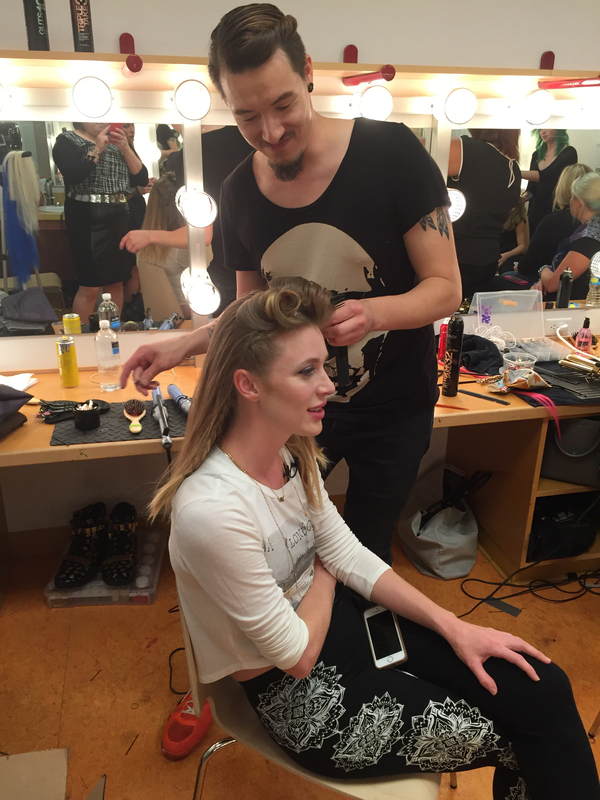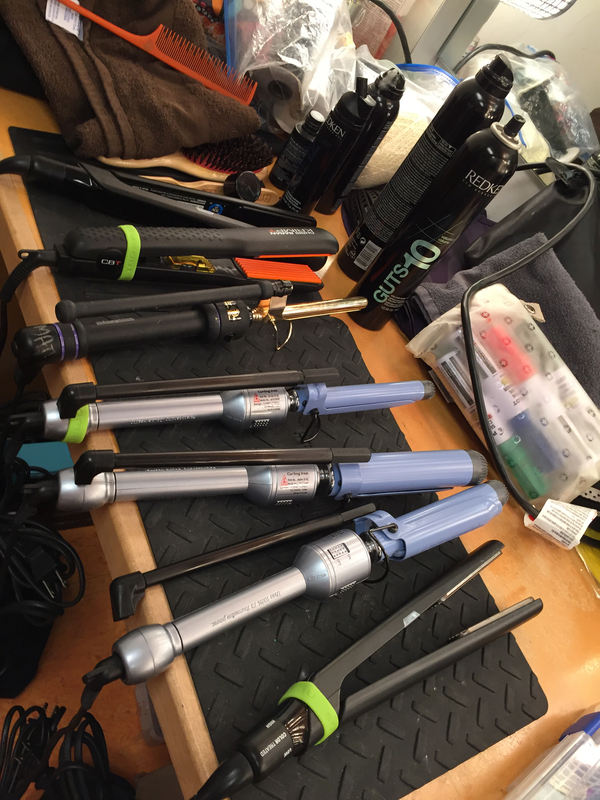 Be sure to stalk Matthew Tyldesley on Bangstyle to see all of his latest inspirations!
---
CREDITS:
Founder: Laura Kirkpatrick | Laurakirkpatrick.com | @laura_allstars
Make Up Artist: Bethany Hood | @thehouseofhood
Styling: Matthew Tyldesley | @hairbymatt