Pavy started in the beauty industry almost 20 years ago. First as a makeup artist, freelancing for Hard Candy – he never had formal training in makeup; he picked up his skills behind the counter and proved that he was a natural artist. Around the same time, he worked at Glamour Shots, where he first picked up a curling iron and hot rollers. Although he has dabbled in both hair and makeup, when he started out he spent 10 years in the cosmetics industry working for brands like Too Faced, Nars and in a national position with Laura Mercier. It was after Laura Mercier that Pavy decided to go back to school and get his license. Originally an Esthetician student, when he couldn't get into all of his classes one semester he decided to switch to Cosmetology. He told himself "You may as well do the whole damn thing! It's better to learn as much as you can now!" This is where he began to see his love for hair, which ultimately brought him to where he is today, an Emmy Award Winning Hairstylist!
Read on to learn more about Pavy, how he started and his best advice for an artist just beginning.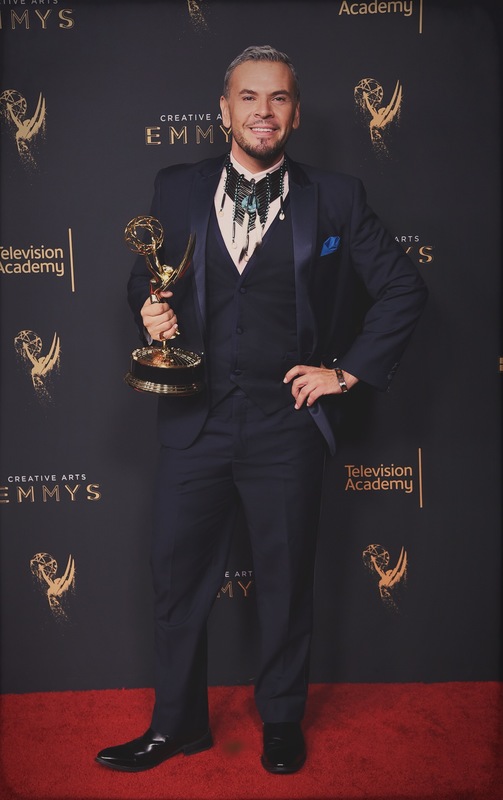 Bangstyle: What was your first gig?
Pavy: During my early career I would do as many test shoots as I could to build my portfolio and participated in fashion shows.
My first legitimate paid gig was a campaign for Joey O Footwear. I did the hair for these ads and I remember feeling so excited seeing my work in major fashion magazines. It really was great!
Bangstyle: What was your first big break?
Pavy: To me, I've had a few big breaks because every opportunity I've been offered I cherish, as they all shaped the road I've been traveling on. I'll say my first big break, as far as my direction into the film business as a hairstylist, was about 7 years ago. I was asked by Michelle Krusiec to do her hair for a short film she was doing with Sandra Oh. On set I met fellow makeup artist Klexius Colby, he was about to do a feature and was really impressed with me as a hairstylist. He asked me to be the department head of this film with him, and this opportunity made it possible to join the local 706 hair and makeup union.
Bangstyle: Why was it important for you to get your Cosmetology license? How do you feel like this sets you apart in the industry?
Pavy: I decided on cosmetology after initially being enrolled for my Esthetician's license. I switched the second semester because I wasn't able to get all the classes I needed, so I said to myself "you may as well do the whole damn thing! It's better to learn as much as you can now!" I wanted to be prepared when I was able to get back to work full-time, so I figured I could work as an esthetician or hairdresser and pick up freelance jobs doing shoots and clients on the side. I felt this would cover my bases. I am forever thankful I made this decision, as I found out a few years later that my cosmetology license allowed me to become a hairdresser in the union!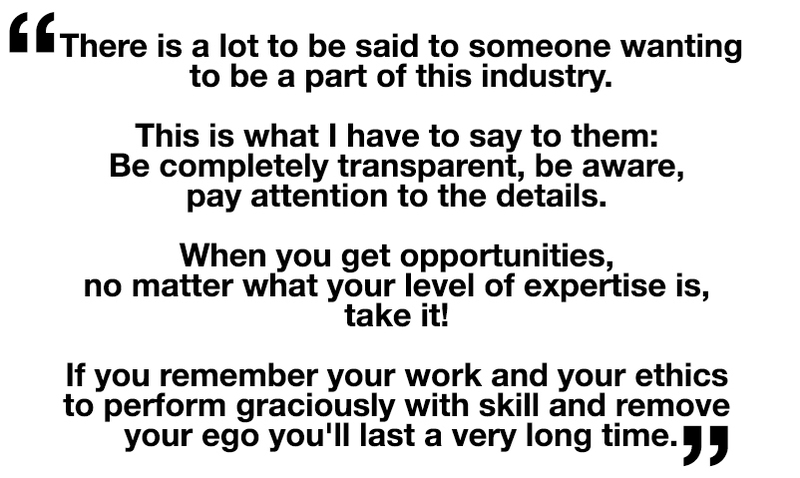 Bangstyle: Are there any projects you have worked on that are truly special to you?
Pavy: All of them! Haha. Certainly, there are many I'm proud of and some well ... they were great opportunities to learn.
I think the most significant one for me is the first film I did, The Bronx Bull. This project really was the first time I was in charge of such a big venture; the looks spawned over 7 decades. This prepared me very well to be in this business as a set hairdresser. This also made me realize I felt most at home and comfortable on set being apart of a story forever captured on film.
Bangstyle: You recently had a big win at the Emmy's, tell us more!
Pavy: This moment will forever be branded in my soul. First of all, this nomination in and of itself was so special. Westworld is one of those shows that really tests your skillset and eye for detail. Ok, so imagine our team sitting together in the Microsoft Theater as they arrive at our category. Waiting with baited breath, "and the Emmy for Best Hairstyling for A Single-Camera Dramatic Series goes to the team from......" and in my brain, I'm hearing them say The Crown but then the presenter actually says "Westworld," my ears actually heard it in slow motion! We made our way up to the stage completely stunned and trembling with excitement and disbelief. I looked out to the audience and everyone was diffused and blurred the only thing in focus for me was my team: Joy Zapata, Bruce Samia and Donna Anderson. With the envelope in my hand stating the fact our work for Westworld was the recipient of this prestigious award, I was in awe on stage. Then, we were rushed out to a whirlwind of events to take press photos, junket then another photo op and then we were quickly back to our seats. The win blew my mind, but my absolute favorite thing about this moment and in my life was that my father was my plus one and sat next to me and saw first hand this incredible achievement. This almost meant more to me than winning. I was truly honored.
Bangstyle: What was your role in the show?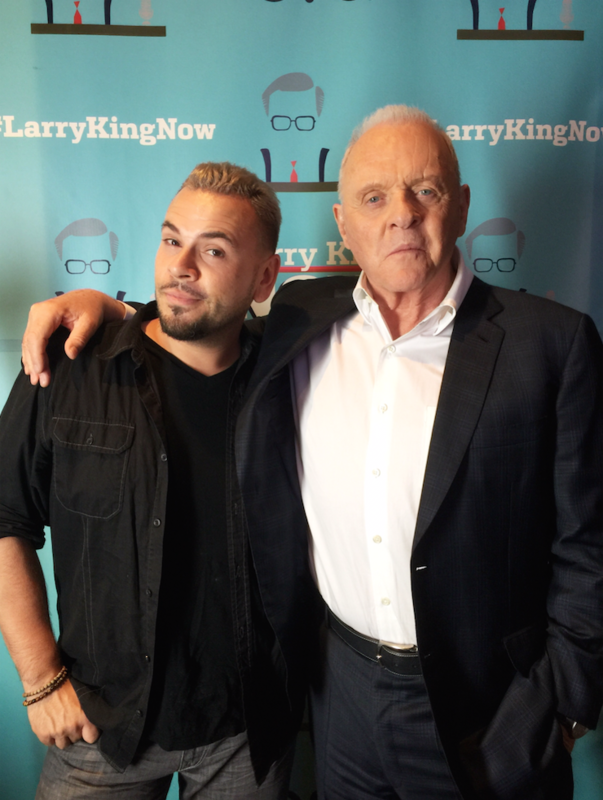 Pavy: I was the Key hairstylist for this season. I was responsible for styling some of the principal cast's hair, keeping continuity in order and bringing peace and love to the set, haha.
Bangstyle: What is your favorite thing about working on set?
Pavy: When I began styling hair on set, I knew fairly quickly why I loved it. Seeing my work on screen, the attention to the details and understanding why actors do what they do, knowing the importance of hair and makeup as an added layer to who they make their character become. Knowing I have a role in a small way but sometimes very big way in this story we tell on camera, this is what I love.
Bangstyle: What is your biggest piece of advice for makeup/hair artists just beginning their careers and looking to work on set?
Pavy: There is a lot to be said to someone wanting to be a part of this industry. This is what I have to say to them: Be completely transparent, be aware, pay attention to the details. When you get opportunities no matter what your level of expertise is, take it! When you do start to work on set one day you could be a department head, the next you can be a day player and if you remember your work and your ethics to perform graciously with skill and remove your ego you'll last a very long time.
We are forever grateful for your talent and dedication Pavy, we can't wait to see what you do next!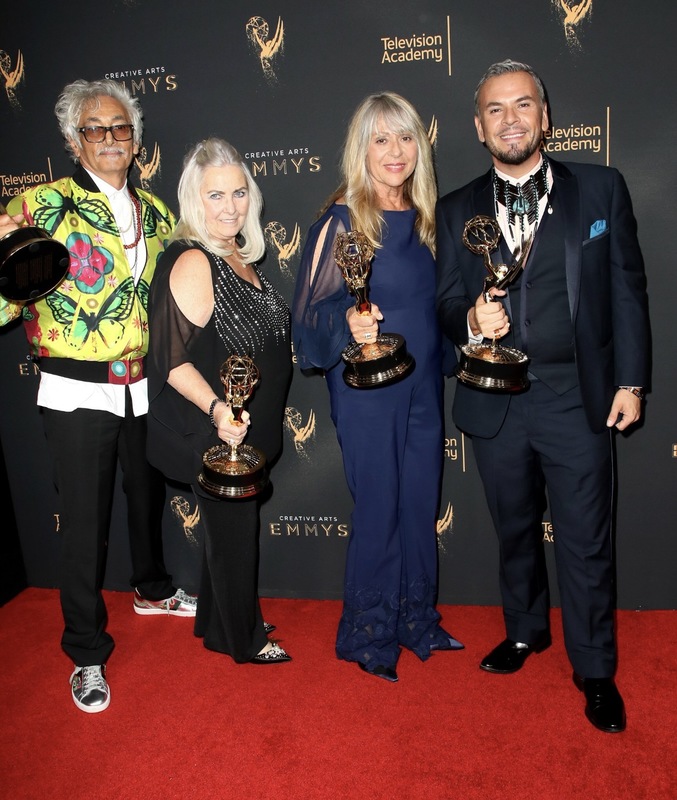 ---
To see more of Pavy's work, be sure to follow him on Instagram @PavyArtist!