Michelle Pargee
gives us a little more insight about her latest collection "The Romantics" and what this project meant to her. By looking at her work you can see her passion, inspirations and hard work shine through - now we're lucky enough to hear about how she got to where she is today and what advice she has for aspiring artists.
How did you dream up your latest collection "The Romantics"? 
I wanted to play with the idea of what is romantic. It can be many things. Strong and sexy. Innocent. Androgynous. Ethereal. Feminine. It's something that can't be defined. We all have different views on romance. I made it all white because it felt pure.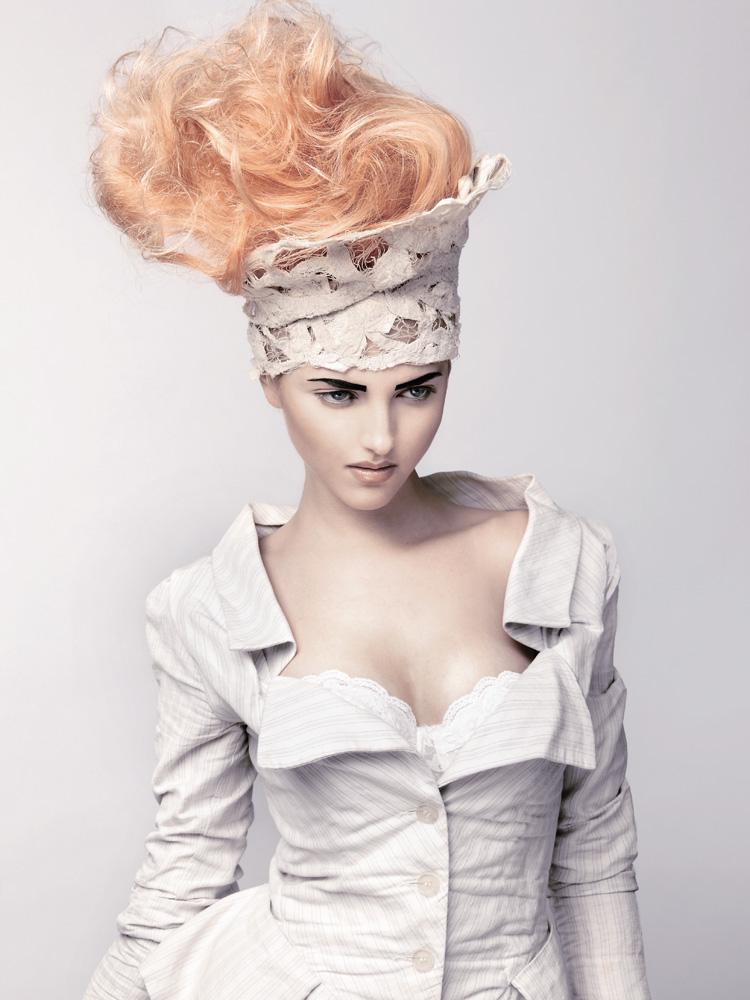 What were your influences behind this collection?
At the time I did this collection I was exploring my editorial skills. I wanted to style simply and create strong editorial work. I was testing my skills. 
What was your favorite aspect of this shoot?
My team! My photographer Greg Swales is more than a good friend. I've learnt so much from him. He's uber talented as both a photographer and painter. He now lives in NYC and photographs fashion campaigns all over the work. I still like to work with him once a year or when we can get together. Three of the models in this shoot I've used many times. They have become muses. I tend to use favourite models over and over.  The clothing stylist, Leila Bani, is amazing. Every time I work with her I'm in awe of her eye. It's always about the team. No one creates great work on their own.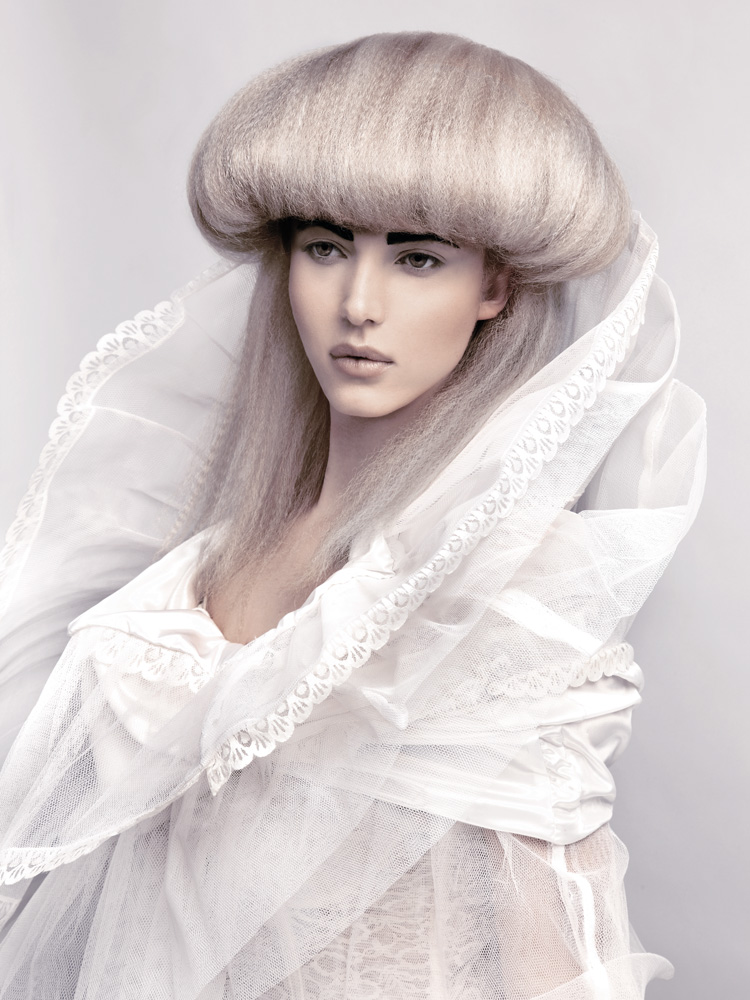 What was your biggest challenge in bringing this collection to life?
Probably just pushing myself to be more than a colourist. Over the years shooting I try to up my styling game. 
What tools do you use to promote you art?
Social media…Bangstyle. Instagram. Facebook. Fashion and hair magazines.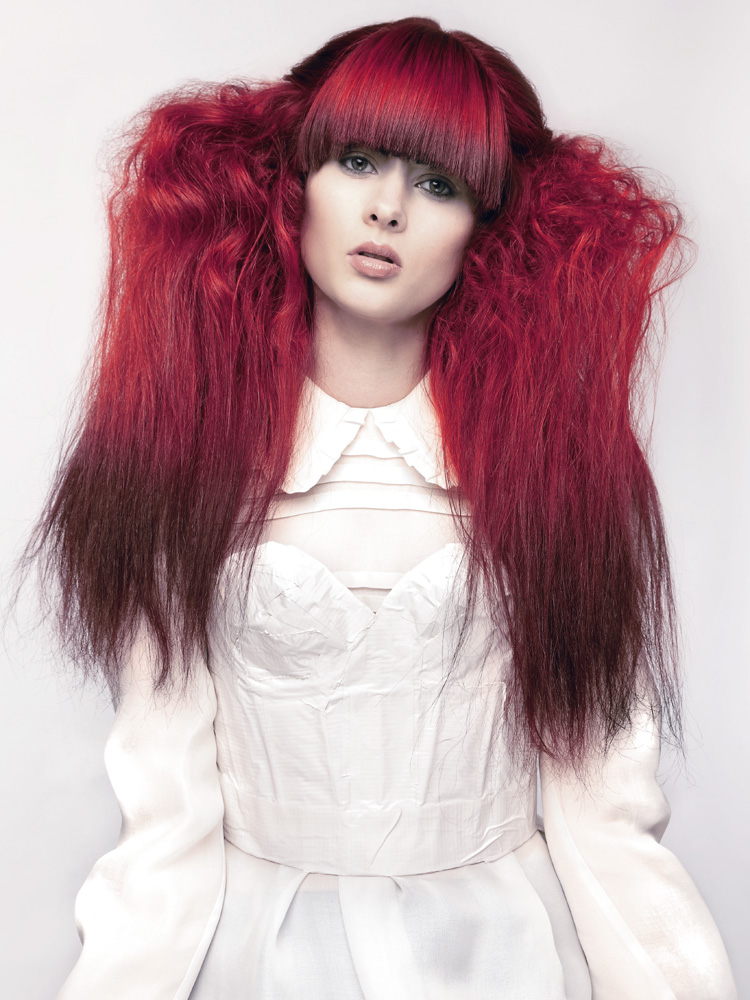 How did you develop your style as an artist?
I didn't do my first shoot till I was 43. I did it because I lost my passion in my industry and desperately wanted to get that feeling back that I had as an inspired young stylist. Over the last 7 years I've averaged 2-4 shoots per year. It's like a fire in me I can't stop. I love every minute of creating. I feel like I have a style. I like to create "beautiful". I want my work to look not just like good hair pics but work that could be in an editorial fashion magazine. 
I'm still evolving. One of my greatest pleasures now is mentoring other stylists to understand the art of photoshoots. To see the emotion that comes out of them when they see their work after a class shoot is very rewarding.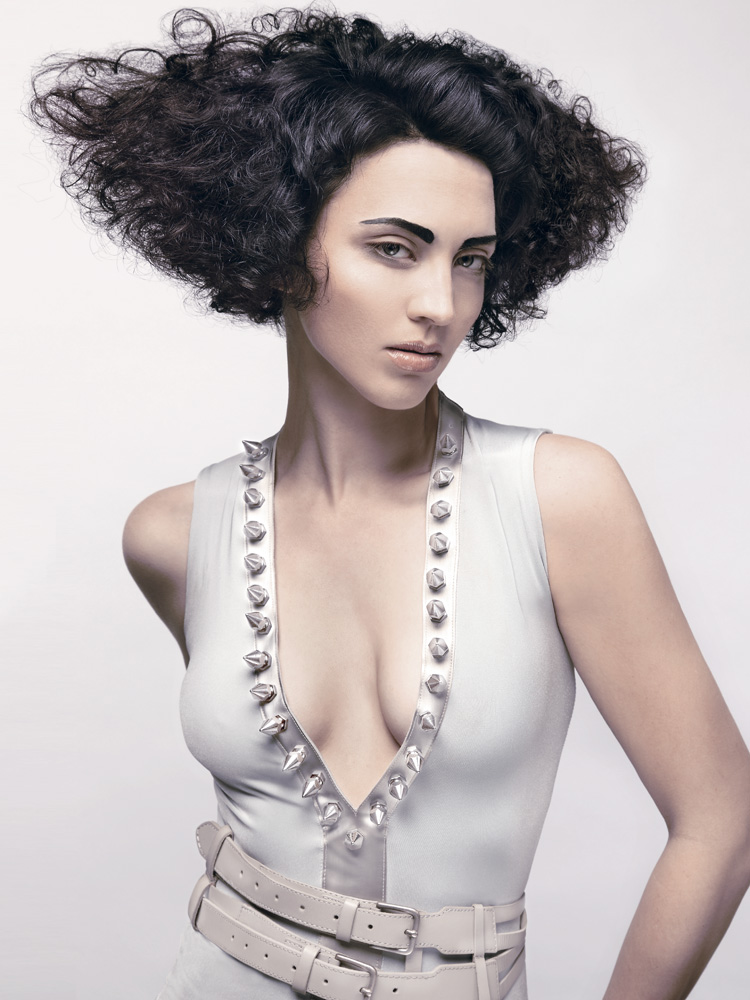 Are there any tips you want to share with younger stylists about how to brand themselves?
We are all already brands. We just don't always understand our direction and what our brand says about us to the world. In order to be successful and in fact happy, we need to be authentic. A brand can only work if it's really who we are meant to be. It has to be authentic to be believable. When you understand who you are and follow your authentic path the world believes in you. You need to be your "Authentic brand" all the time. Consistently. 
What hair trend are you loving for fall?
I love free hand hair painting right now. I'm experimenting with using tools other than Color brushes. In today's world of hair Color there are no limits and it's exciting. I'm in love with muted/iridescent tones right now.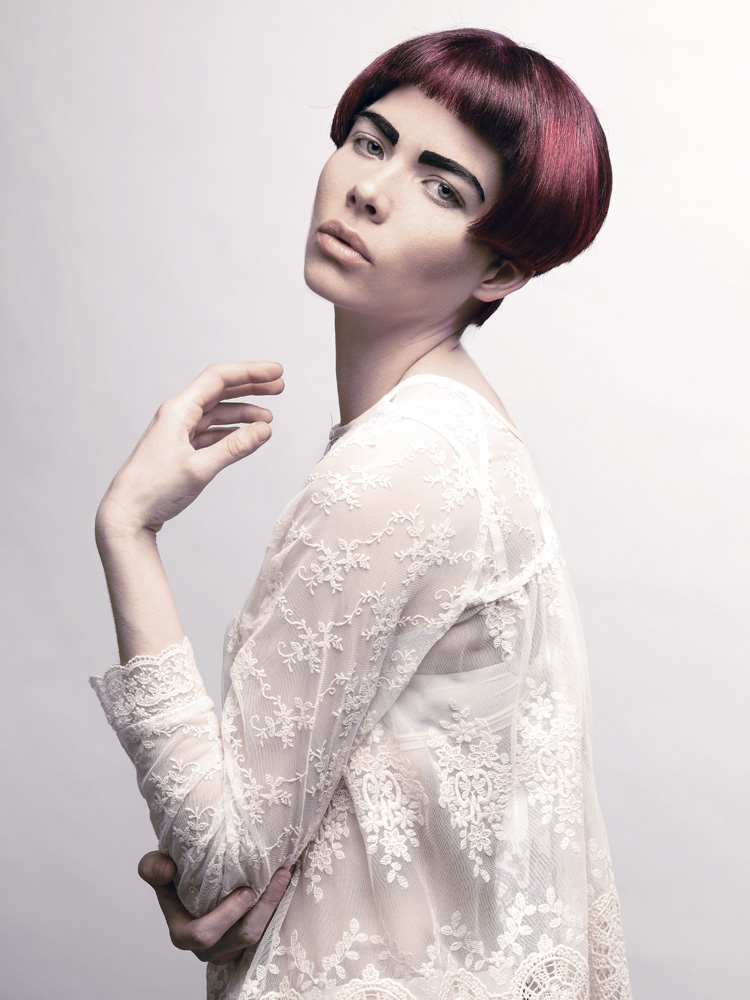 If you were stranded on an island what item couldn't not live without?
Sun screen! I'm obsessed with my skin. 
If you could have a super power what would it be and why? 
I once had a dream that I could touch people and they would instantly be happy and have no stress.  I remember waking up smiling and thinking what an amazing ability that would be. 
Be sure to stalk Michelle Pargee to see her latest inspirations!!