The latest collection from stylist Danielle Keasling is hauntingly gorgeous! She talks to us about the set, the ghosts, and how she created the looks that scream VA-VA Volume. Take a peek at this beautiful creation and learn a bit more about the inspiration behind it; it will leave you with all types of inspiration for Halloween and hair, and even a little wanderlust for new destinations to travel to. Savannah here we come...
---
What story are you telling with this collection?
Savannah is one of the most haunted cities in America. The city was built to be a perfect utopia and the design was based on magical symbols. It is a city with a ghost in each square and almost every home, restaurant, bar, shop and hotel. A city of Southern Elegance and dark mysteries, Savannah is like no other.
This story is about a girl who wanders into the wrong place at the right, or we could say wrong, time. She is a classic beauty with old money. The entities of the old southern cotton mill converted to a socialite bar possess her soul and turn her into a dark creature of Savannah ghost scene.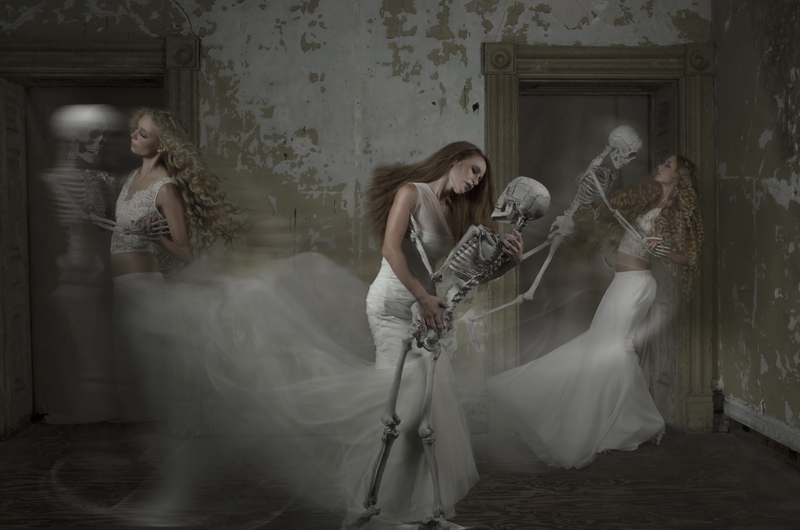 You have stark contrasts between white and black in the wardrobe, what does this symbolize and how did you create the hair around this concept?
The black wardrobe through out on the socialite is symbolic of her personality. She was never a "nice" person and had many skeletons in her closet. We carried this through her many wardrobe changes as she became "possessed." The white wardrobe was symbolic of the spirits that reside in the building. It was by accident she stumbled upon their eternal party but in the end they are still spirits and do have a dark side.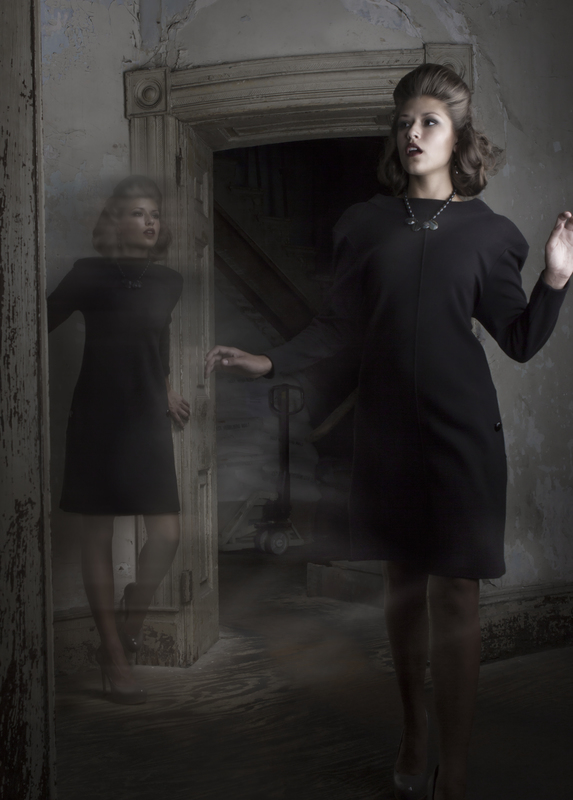 How did you create such amazing volume throughout?
Its actually funny we were able to create so much volume on this shoot because we were in the building (NO AC, in downtown Savannah in August, the hottest month of the year. It was almost 100 degrees up there. Our poor makeup artist, Verando Marshal was touching up makeup as fast as it was melting off the girls and lucky for us, the blonde model has AMAZING hair and natural texture. In the picture where she is levitating, that is ALL HER HAIR, no additions what so ever! We also used a lot of micro crimping or "embossing" in the hair. This created a sponge like texture that resists against humidity and keeps in the volume. Also, one of go to products for big hair and humidity is Matrix Style Link Height Riser.  It's a powder that you use to create tons of volume and because it is a powder form it's sweat and oil absorbent.  Doing Southern weddings and learning how to fight the humidity of the South really paid off in this shoot.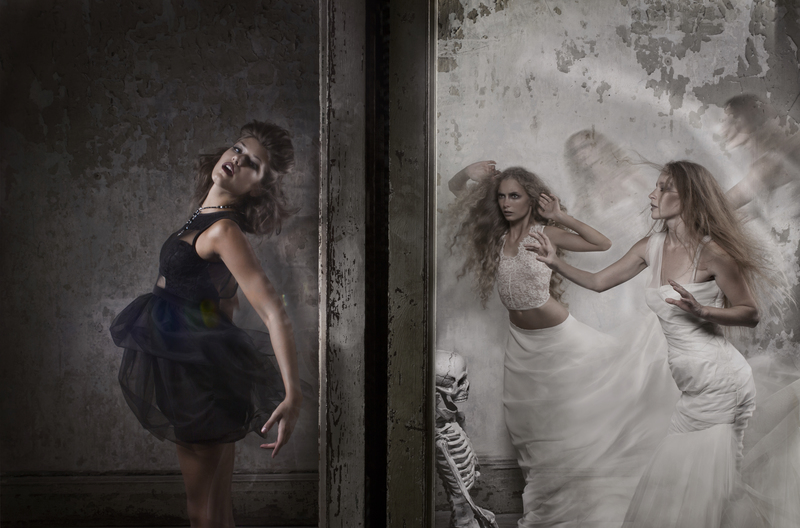 Did you have a favorite tool or product you used?
My CBC Collective Micro Crimper was the go to for this shoot!  Also my go to products on set is Matrix StyleLink.  The full line is a session artists dream because its not a huge line and everything is meant to be cocktail and layered for maximum customizability!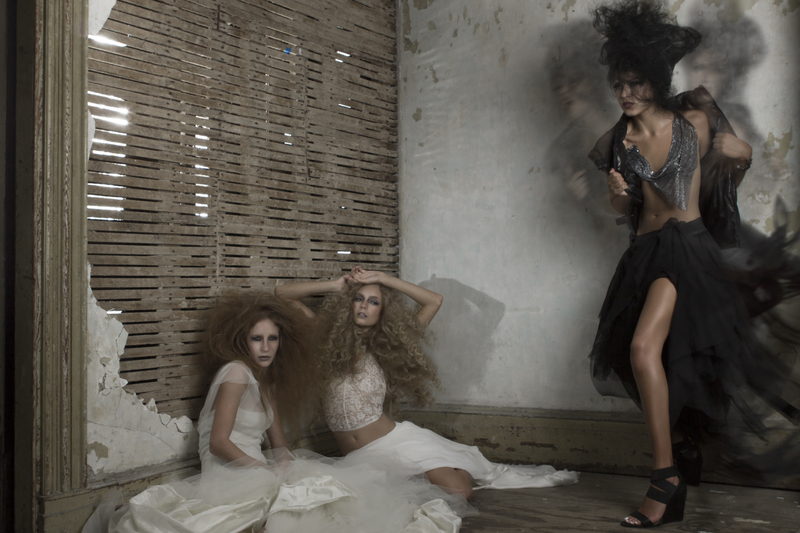 What was your inspiration?
I wanted to capture something that fascinates me with mystery, yet at the same time combine it with my love of fashion, freedom and hair. I wanted to tell a story of mysterious beauty. Beauty in Savannah is found on so many different levels, from the people, to the magical gardens and the preserved historic buildings on Riverstreet. We choose to shoot at one of the most haunted retreats in Savannah, above the Moon River Brewing Company. Needless to say, we saw some ghosts.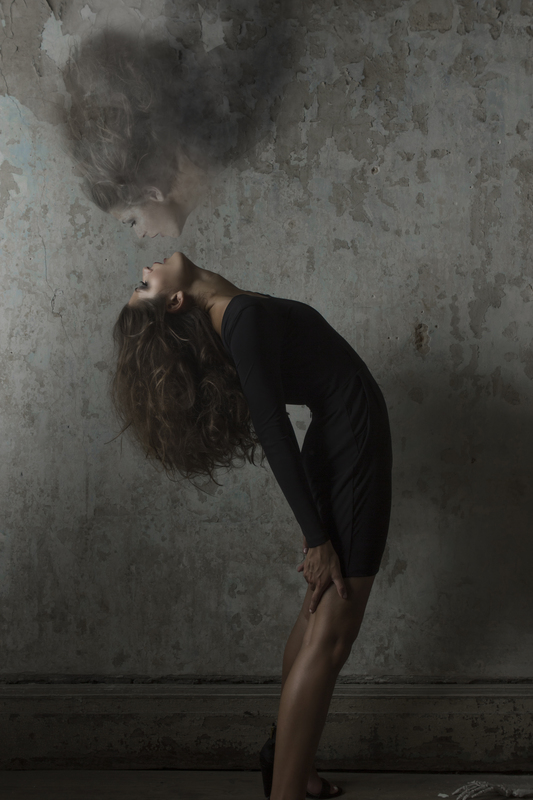 What are you dressing up as for Halloween?
I LOVE Halloween but this year you will find me on a plane to Rome for Halloween, traveling to Matrix Destination Rome. I can't complain!!!! It's such an amazing opportunity to spread our inspirations globally and I am looking forward to taking in their culture.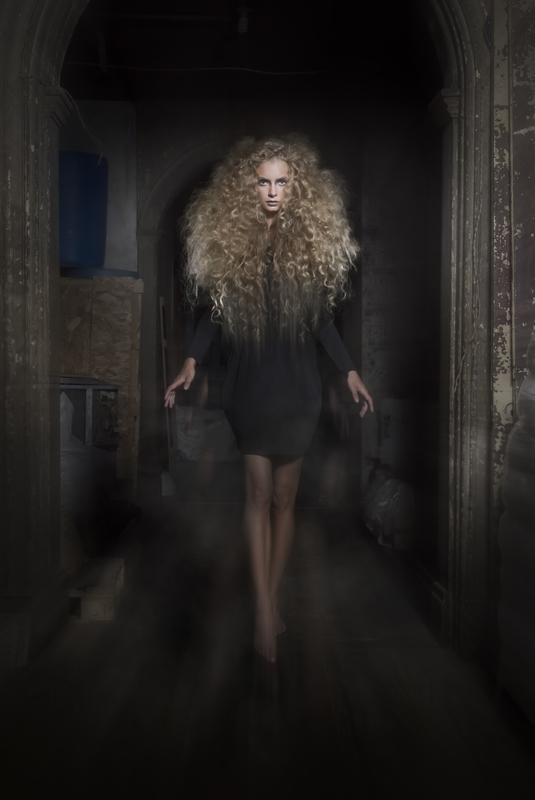 Did you have a favorite look?
My work definitely takes on a more bohemian, lose feel.  I challenge myself with bold colors and strong lines but I think my best work is an expression of myself. It's soft, airy, organic, but fashion forward and editorial feeling.
What are you trying to evoke from these images?
Interest. I wanted people to really look at the images and imagine their own story. I love telling stories through editorial, whether it's really literal or off he wall. It's fun getting wrapped up in the moment on set and trying to make all the moving parts fit together.
---
Be sure to stalk Danielle on Bangstyle and stay tuned for even more style tutorials and inspiration!