Matthew Tyldesley's collections are always a treat for the eyes! He works so cohesively with his team, we are always excited to see what he comes up with. This time around the team, which consisted of Matt on hair, Isidro Valencia on Makeup, Hayley Fawn behind the camera, and Sky Humphries in front of it. We see a play off of her gorgeous hair with lots of texture in curls and bold statements with makeup! Take a peek at this collection, hear what Matthew has to say about the inspirations behind it and from each of the artists on the shoot what it took to make the look!
---
The Louisville Art Scene houses much diversity and talent in Kentucky. Bridging together creative individuals who are passionate about bringing their talents to the table. A day shoot creates finished images to inspire other artists and is a win for everyone involved.
How has texture played a role in this season's styles?
Texture is huge when it comes to hairstyling, whether the hair is curled or braided, texture gives hairstyles character. As it relates to curls there is a barrage of methods for creating a diverse array of curls.
Do you have any tips for getting curls to last?
Priming the hair for a long lasting all-day hold is imperative for sustaining longevity. My hot tip; use a thermal protectant such as Redken's Hot Set 22 prior to using hot tools. Use a double/single prong clips to set the curls. Allow the hair to cool completely before removing the clips and doing a comb/brush out. Use a light working spray, such as Fashion Works 12, once done utilize a firm finishing spray Control Addict 28.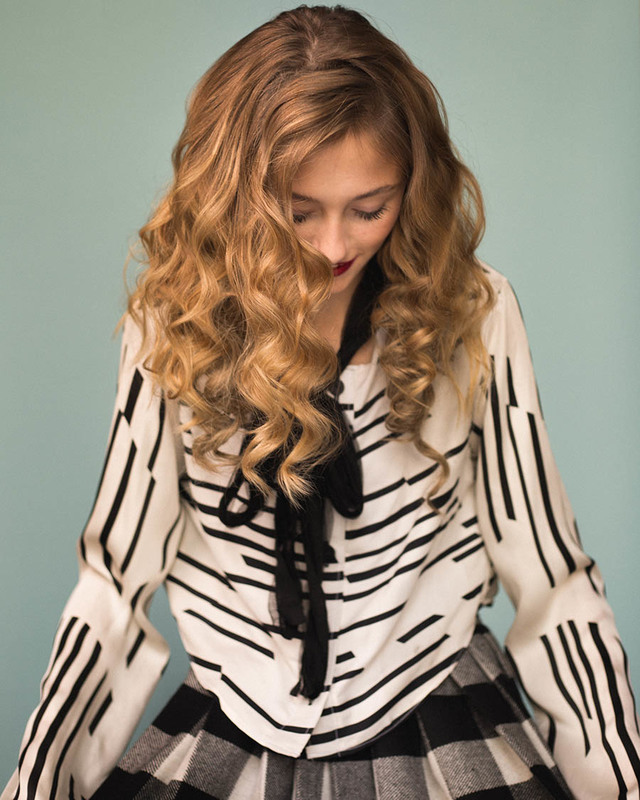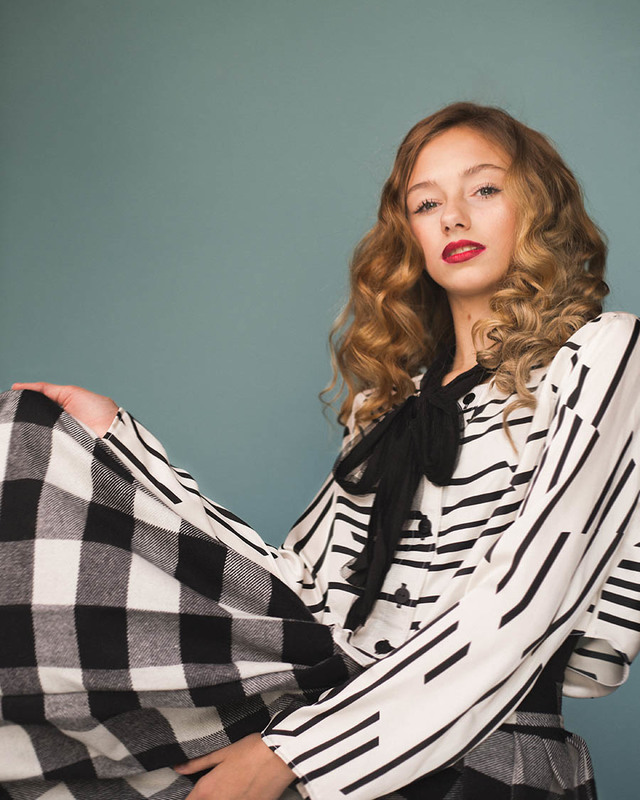 Do you think color plays an important role in styling?
Color plays an important role in hairstyling and in fashion. Colors show contrast and can compliment and flatter skin tone and eye color.
What was the inspiration behind this shoot?
The inspiration behind the shoot was to show both a soft and edgy side with this model. It was her first time in front of the camera and she did beautifully. We loved her features and decided to create the looks as a team.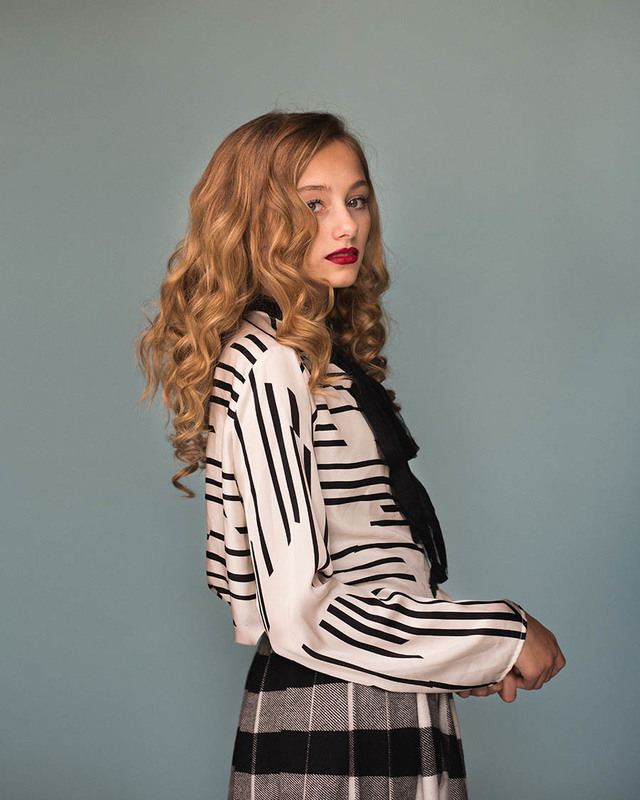 How did you work with makeup and styling teams to carry out the look?
To create the looks the photographer pulled a few images together of looks to be used as inspiration. We worked together to create both looks. The model's face shape inspired me, so I had a blast creating her curls.
What was your favorite element of this shoot?
My favorite element of the shoot was working with new talent. Sky is a brand new face. In addition the photographer Hayley, is a model turned photographer. So I was honored when she asked if I would be willing to do hair for this shoot. Plus my buddy, makeup master Isidro was on board.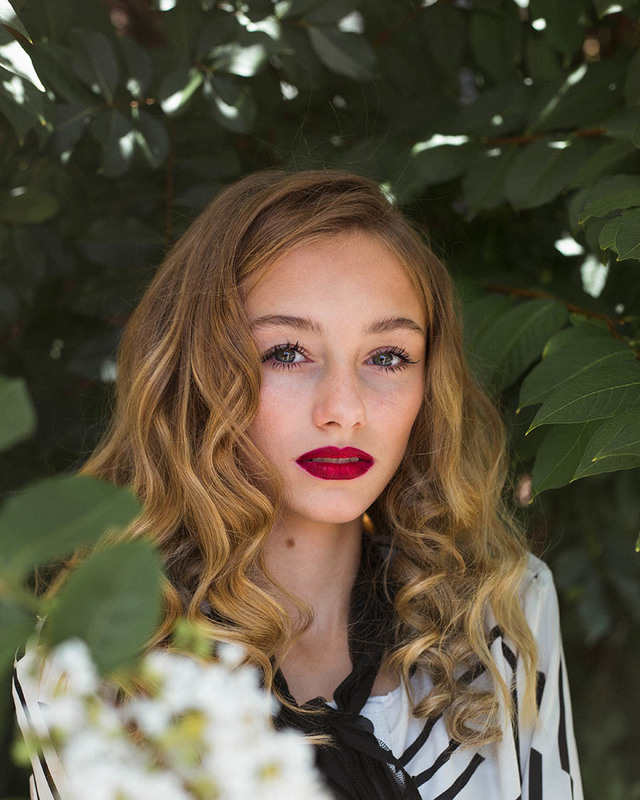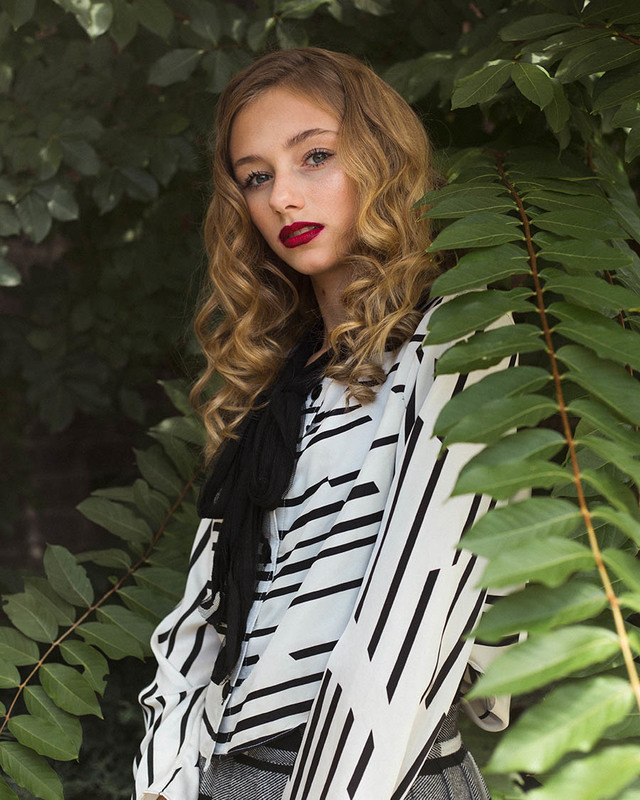 We are often our own biggest critics - Looking back on it now, was there anything you would have changed or done differently?
I think we can be our own worst critics, but I've discovered; beauty and unexpected outcomes reveal themselves so I try not to overwork the hair. My brain does seem to work on overtime and I guess the biggest challenges are deciding where I want to take the style; the slightest change can change the entire look.
Do you think side parts will be more prominent?
Side partings are great for creating waves or complimenting ones face. I also like the asymmetry a parting can create in the hair.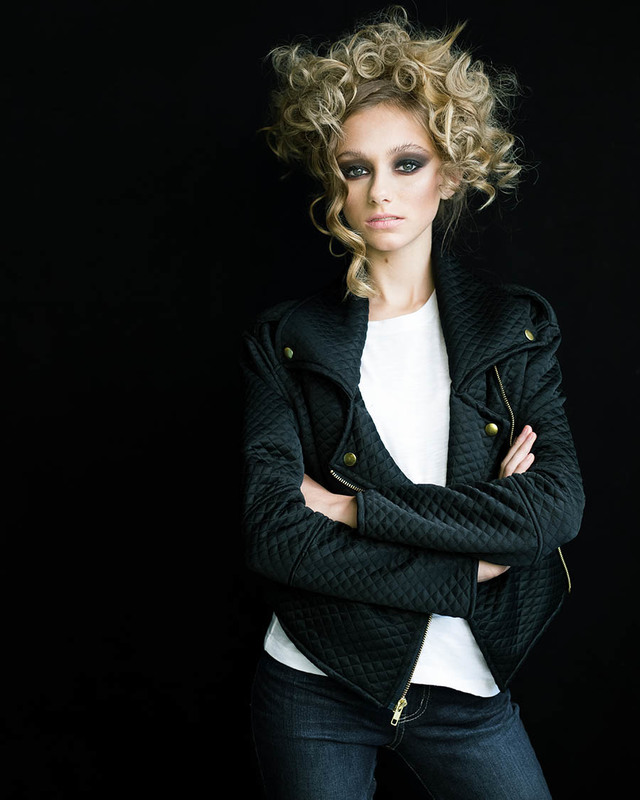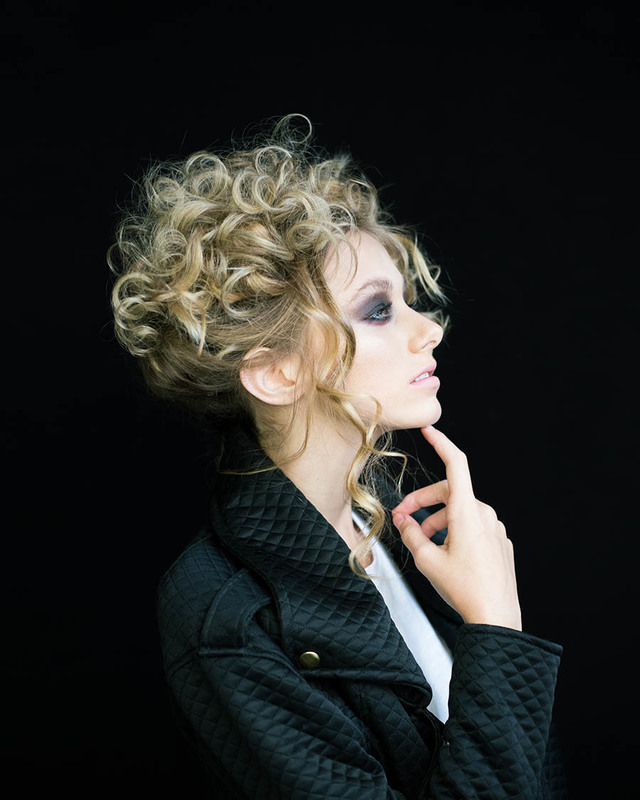 Any other trends you are looking forward to for fall?
For Fall I love the transitional colors in hair; from coppers and reds, to violets and browns. I love seeing holiday hair and polished hairstyles on men.
From The Team:
"Building a portfolio is very important for a model to do when starting out in the industry. When I first saw Sky on social media I instantly fell in love with her look. I knew the first thing I needed to do was to call up two of my closest friends Matthew and Isidro to help create some art. Two looks, two totally different vibes. The best part about the shoot is that there is nothing but positive energy on set when Matthew and Isidro are together. Their combined talents light a fire and explode into something beautiful and fun." - Hayley Fawn, Photographer & Styling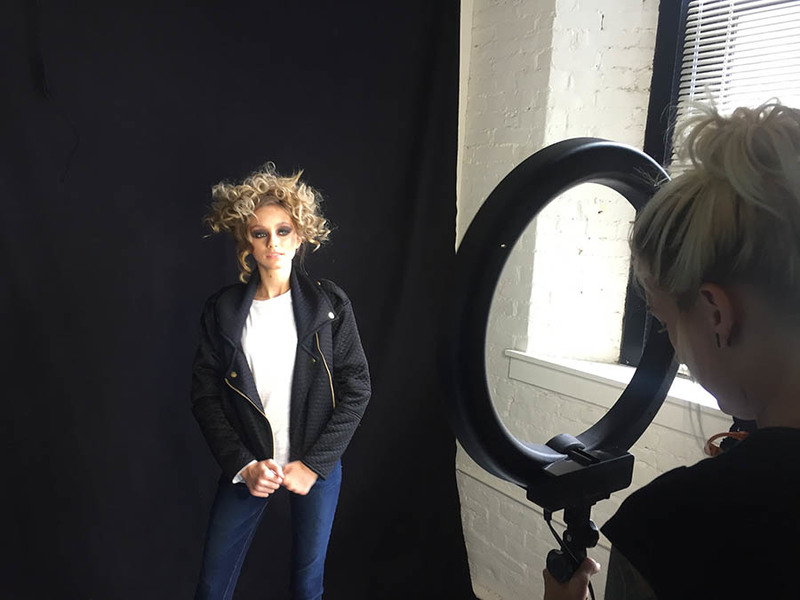 "The makeup for the shoot was very simple and clean; simplicity can be beautiful. Communication was the key for the shoot and when I heard what my photographer wanted to express with her photography, I didn't want to over do the looks. So I created a super bold lip for the first look and a super bold eye for the second look." - Isidro Valencia, Makeup Artist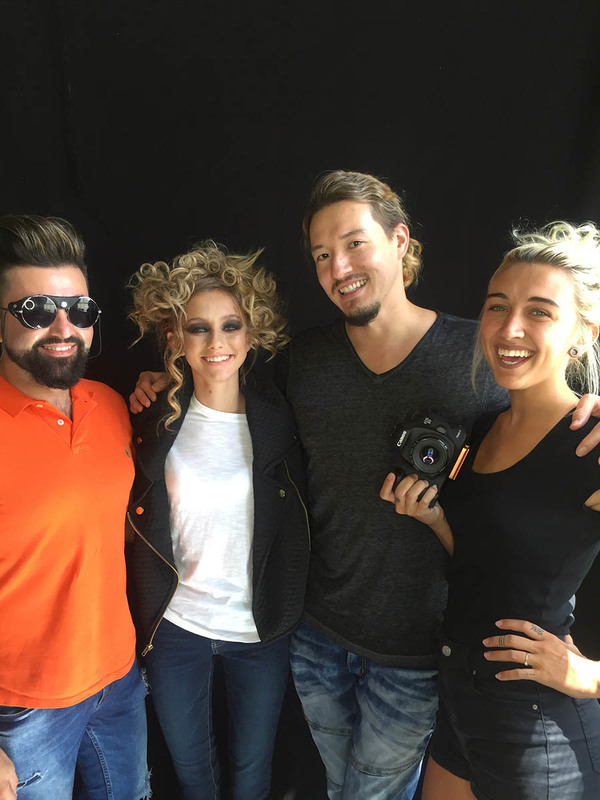 "I love working with other artists as well as new talent. Anything is possible when you have a good attitude and creative individuals who are equally as excited when working on set. For me having a new face to work is very exciting. Lasting friendships are created and you can really see a model, photographer, make up artists growth." - Matthew Tyldesley, Hair Artist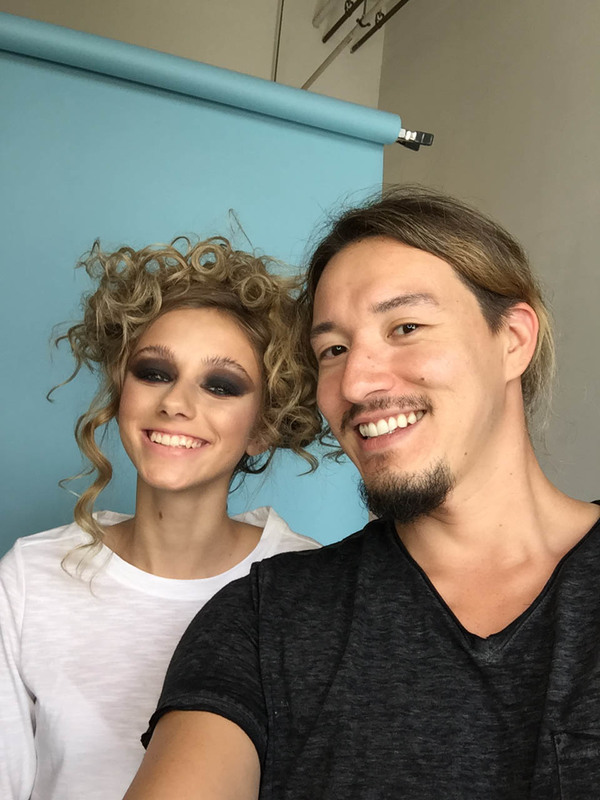 Hair | Matthew Tyldesley www.matthewtyldesley.com @hairbymatt
Make up | Isidro Valencia www.isidrovalencia.com @valencia0612
Photography | Styling | Hayley Fawn Hall www.fawnphotographer.com @hayleyfawn
Model | Sky Humphries @ssklyh
---
Be sure to stalk Matt Tyldesley on Bangstyle to see his latest uploads and inspirations!