Whether on the street, in editorial, or on the runway - buns are bigger and better than ever! In this tutorial, Sherri Jessee shows us how to make a big messy bun look sophisticated and polished. Follow her steps to get the perfect messy bun look...
---
Before: hair has been curled on a 1 ¼" curling iron.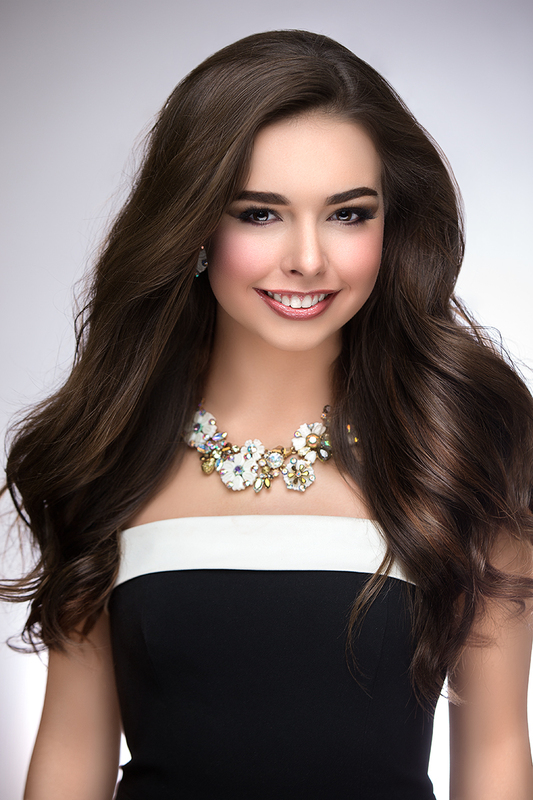 STEP 1: Use your hands to sweep hair up to the crown of the head and secure into a high pony-tail. Allow front and back side pieces to drop out.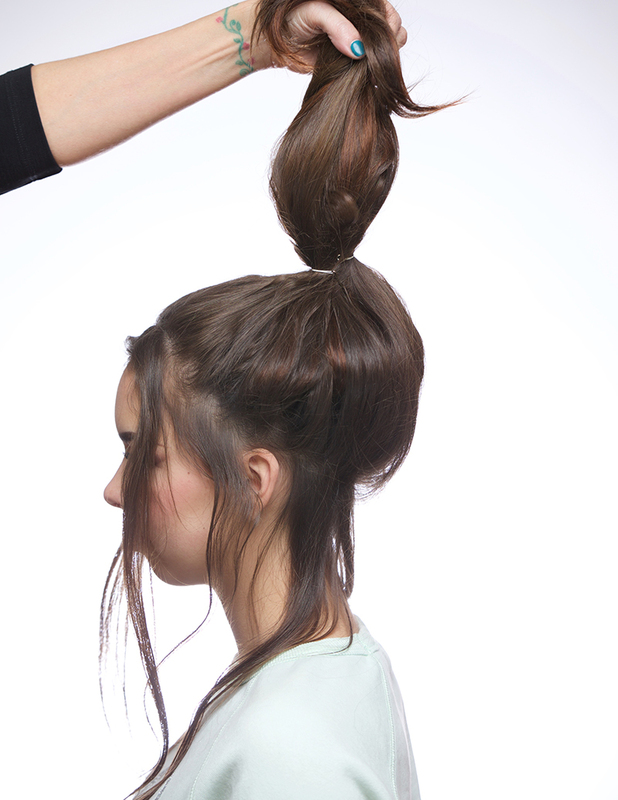 STEP 2: Create a "bungee" by putting 2 bobby pins on a small rubber band.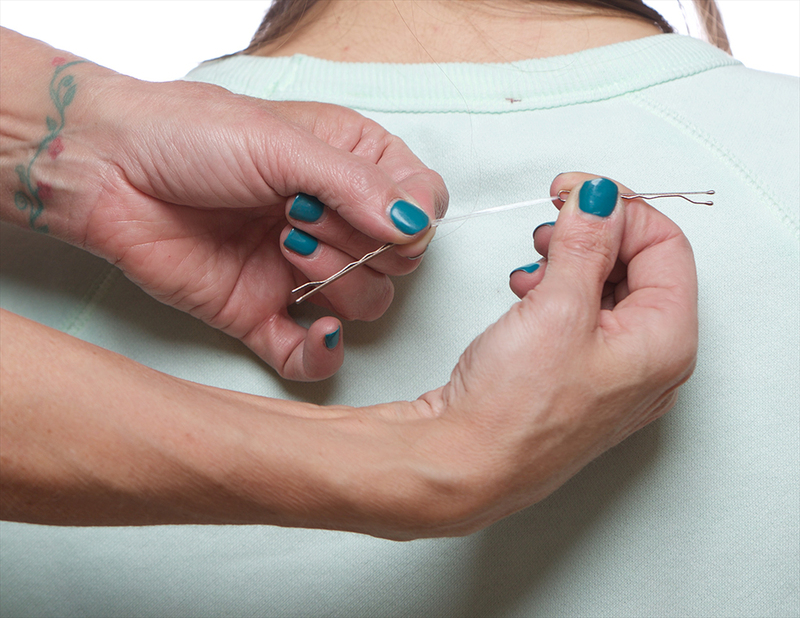 STEP 3: Swing pony-tail forward and secure to the head with bungee.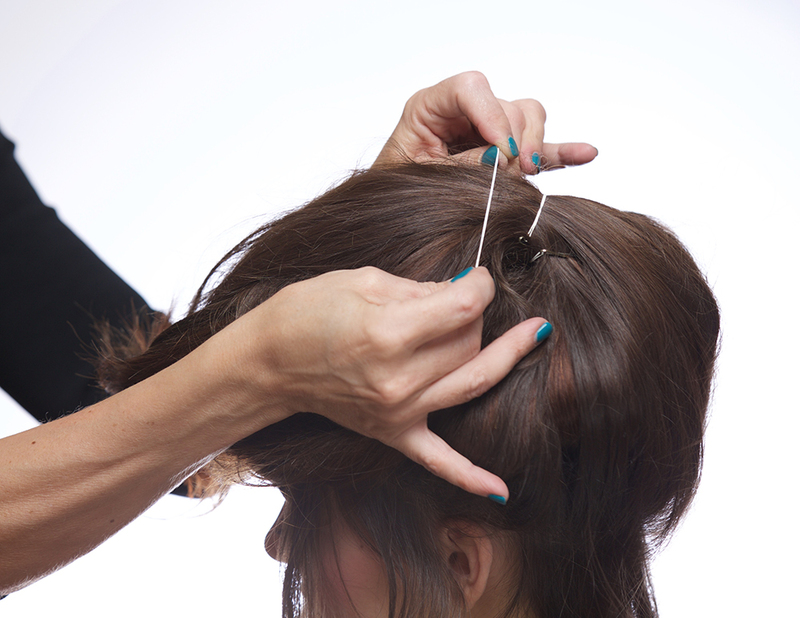 STEP 4: Use several large bobby pins to pin a "bun pad" to the crown of the head.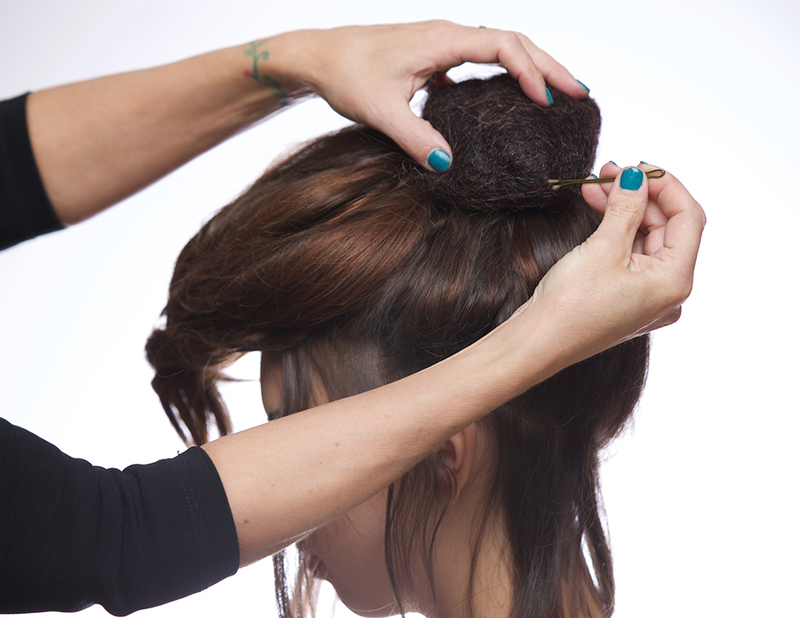 STEP 5: Grasp the edges of the pony-tail and swing over to cover the bun pad.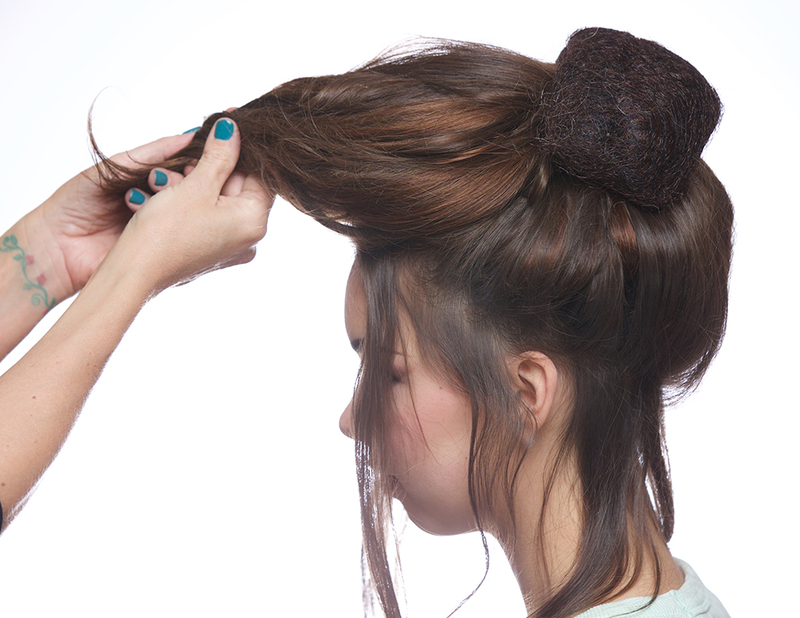 STEP 6: Use another bungee to secure the edges of the pony-tail.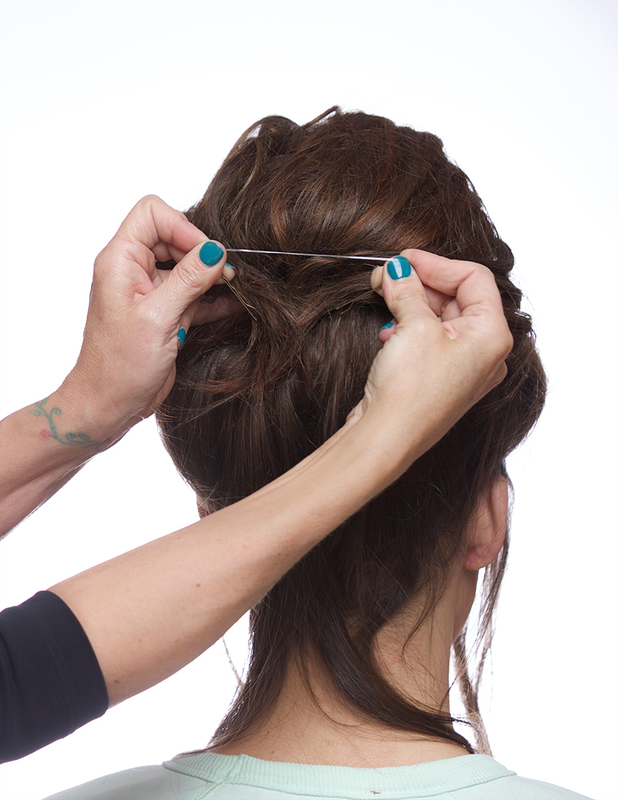 STEP 7: Drape the front side pieces around to the back. Pin to secure.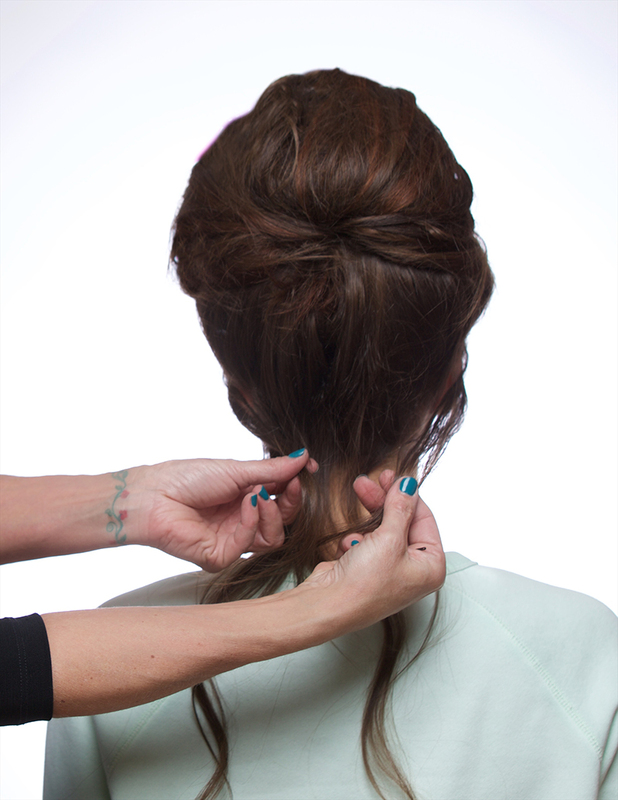 STEP 8: Spray with Pravana NEVO Super Shape Hair Spray for long-lasting hold.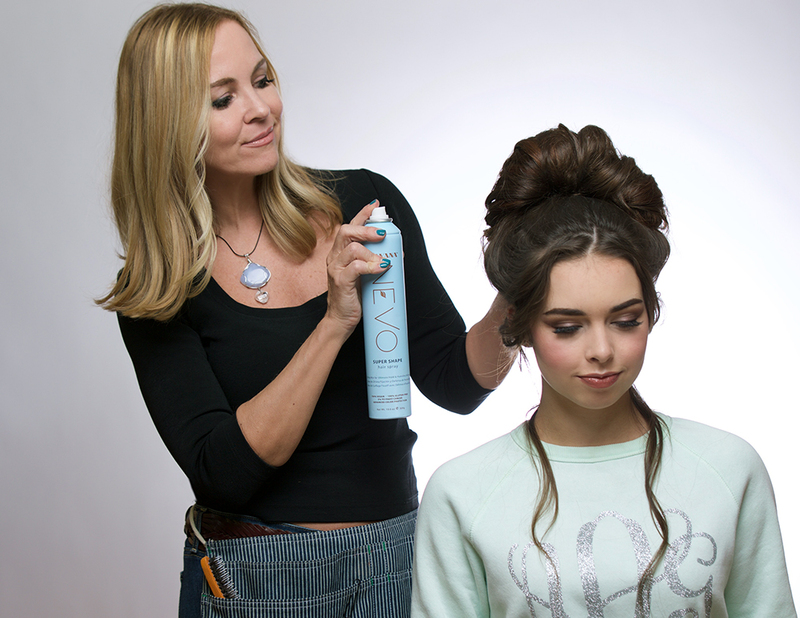 The Finished Look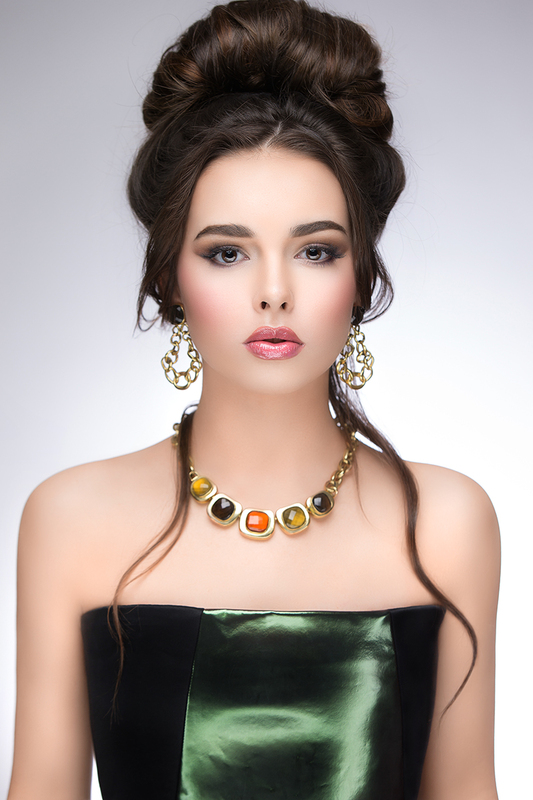 Be sure to stalk Sherri on Bangstyle to see all of her latest hair tutorials and style tips!
---
Credits:
HMUA: Sherri Jessee
Photo: Mickey Baker
Model: Autumn Arsenault