Oliver speaks to us about his inspirations in a way that makes us want to go out and get creative! Inspirations are everywhere according to him, which is obvious if you take a look at his dynamic range of work! From a Pre-Med Major to NYFW, Oliver Shortall tells Bangstyle about his hair art, his inspirations, and how he got to where he is now!
Tell us a little more about you and your background? What drew you to hairstyling?
I have always been creative, but also very interested in science. I was a pre-med student in college, but then decided that it wasn't the best fit for me. I left college to figure out my career path, and happened to find a salon that was hiring. I quickly learned that hairdressing was a perfect mixture of creativity and many different fields of science. This is what originally drew me to the industry, and the continued learning, growing, and educating, is what keeps the passion strong.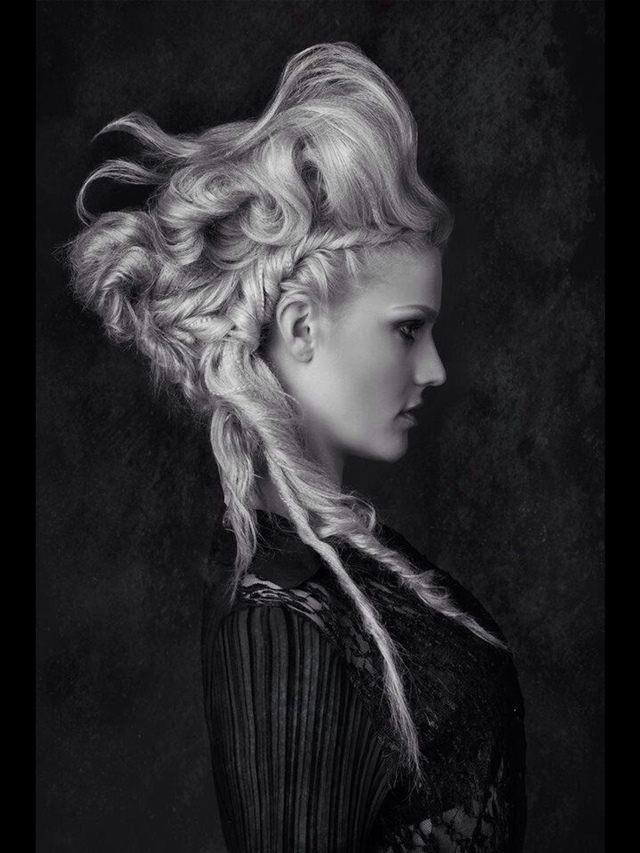 What is your favorite technique to use?
If I can only pick one technique, I would have to say the Sebastian cutting technique, called Backcutting, is my absolute favorite. I use this on most of my clients to create soft seamless layers. Backcutting releases weight to give my clients versatility in their styling; whether it is a sexy iron set, a big beautiful blowout, or air drying, and everywhere in between.
What has been the biggest defining moment in your career?
The biggest defining moment of my career was 5 years ago when I was asked to style hair backstage for New York Fashion Week. I was working as an independent contractor for Sebastian at the time, but was also a salon owner. It was during that trip that I received job offers in California. Within 6 weeks I sold my half of the business to my business partner, packed up everything I had and moved across the country. Since then my career has grown hugely from year to year.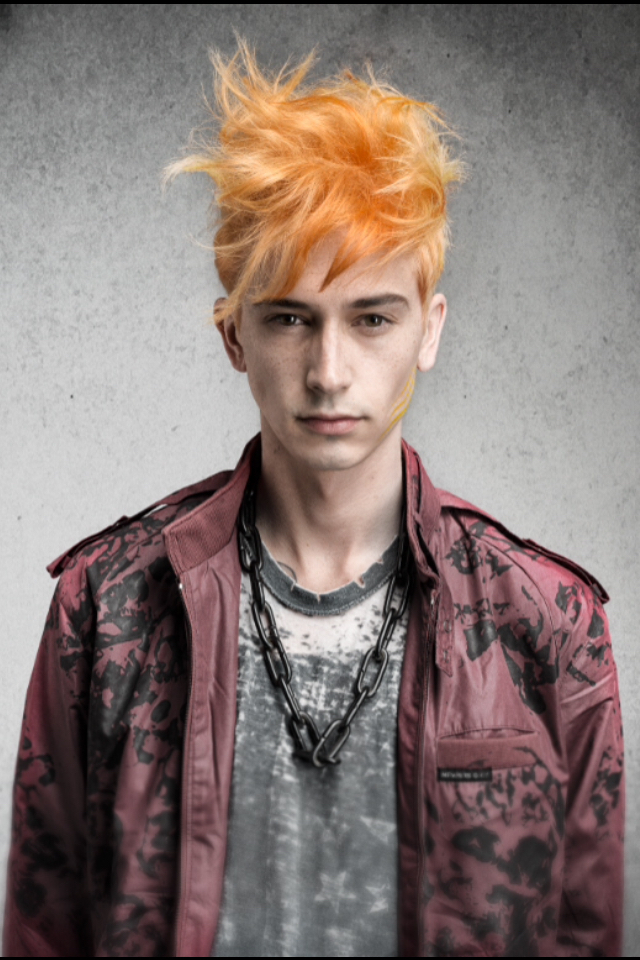 Is there a specific area you often find yourself looking to for inspiration? Can you give us a bit of insight into what the typical creative process behind creating your gorgeous collections is like? ​
I look everywhere for inspiration. In some of my collections, I have walked the streets of LA to see what young edgy people are doing with their hair, and their overall style. In one collection specifically I walked down the Venice Boardwalk for inspiration. It was amazing to see what, we'll call them "the young travelers", are wearing. For other collections, it has literally started out with one word, or even a song, that has inspired a complete story. Inspiration is all around us; we just need to know who we are as artists, and what we actually like to create.
Do you have any rituals to ensure a successful shoot?
I can't say that I have a certain ritual to ensure a successful shoot. I can tell you that my extreme attention to detail (some may call it OCD) make it so I am always 100% prepared for anything that may come up in a shoot.
What is the one product/tool that you can't live without?
One tool that I make sure I ALWAYS have with me is my microcrimper. Sometimes when shooting, you need to make quick changes, and adding texture in the prep makes it really easy to create new looks quickly. I almost always use my Sebastian Shine Define with my crimper to make sure that texture lasts, but also doesn't look too matte in my final image.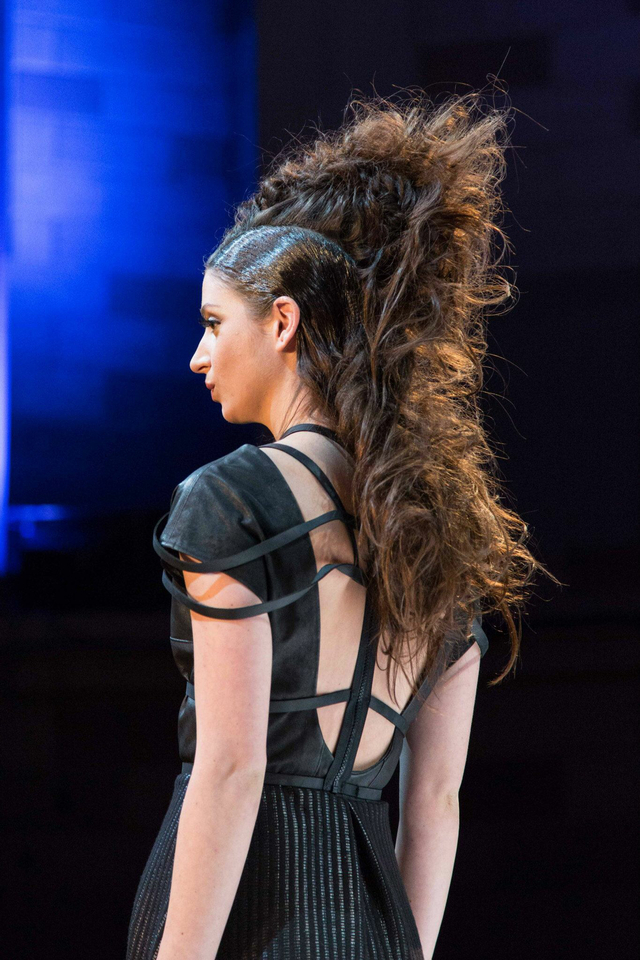 If you had a superpower, what would it be?
-If I could take on a super power, it would be time travel. I would love to go back and see some of the first Sebastian shows. I would love to learn first-hand from some of the creators of our industry. I would also love to see what's going to happen in the future. This industry just keeps getting better and more innovative.
How did you get into the education side of hair?
I have always enjoyed teaching. By teaching others, we learn even more. We must have a solid knowledge on the content so we can answer questions and help others grow. I was asked to audition for the Sebastian Urban Design Team about 7 years ago. Since then, I have travelled nationally, with a few international trips, to teach and inspire. In September 2015 I decided to accept a role as a full time educator as a Signature Studio Artist at The Studio LA. In recent years, I have discovered that my foremost passion in this career of hairdressing is education. I love to pass on knowledge to others, and inspire them to be better at what they do. It's not about trying to change them; it's about giving them the tools to discover who they are artistically.
Who were your mentors along the way?
My artistic, and career mentor has been Marylle Koken. She is the one that really pushed me to discover who I am, and what I love to do in this lifestyle we call hairdressing. My parents have been huge mentors in my life. They have supported me in all of my, what seemed, crazy decisions. My dad really instilled in me that hard work pays off, and in this life no one hands you anything for free. And my mom is always there to give me advice and keep it really real. Without these three people, I would not be doing what am I am today.
So far, what has been your biggest accomplishment been in your career?
One of the biggest accomplishments of my career was winning the Sebastian What's Next Awards. This was an amazing opportunity that pushed me past my creative limit, and truly helped me discover who I am as an artist. After winning, I was asked to create looks for a spread in Modern Salon Magazine, and was flown to New York Fashion Week to work with the Sebastian Design Team, styling hair for the Christian Siriano SS15 show.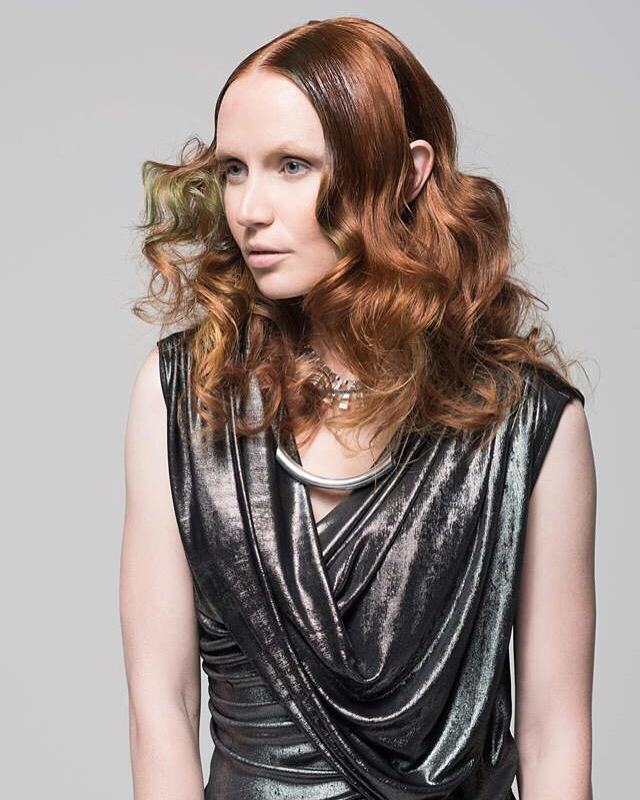 Are you artistic outside of doing hair?
To be honest, hair is my life. Hair is my artistic outlet, and just happens to be my career choice as well. Early in my career I had more artistic outlets. I was a hip hop dancer, choreographer, and instructor, which was amazing until injuries took me away from that.
Who has influenced you most in your career?
The entire Sebastian Tribe has been my biggest influence in this career. Spending the past 7 years with this family, I have discovered that there are hair artists out there that see this canvas in a way that I see. I relate most with these amazing artists in my aesthetic of creating.
If you could talk to yourself at the start of your career, what advice would you give to your younger self?
If I could give myself advice to my younger self, I would have to say WORK HARD, but don't lose sight of yourself. Also, don't get stuck on long term goals. If you put in the work, educate yourself, and grow, opportunities will present themselves. Amazing opportunities! Being a part of the Signature Studio Artist Team is not something I would have guessed I'd be doing, but keeping an open mind, led me to joining this amazing group of artists and educators.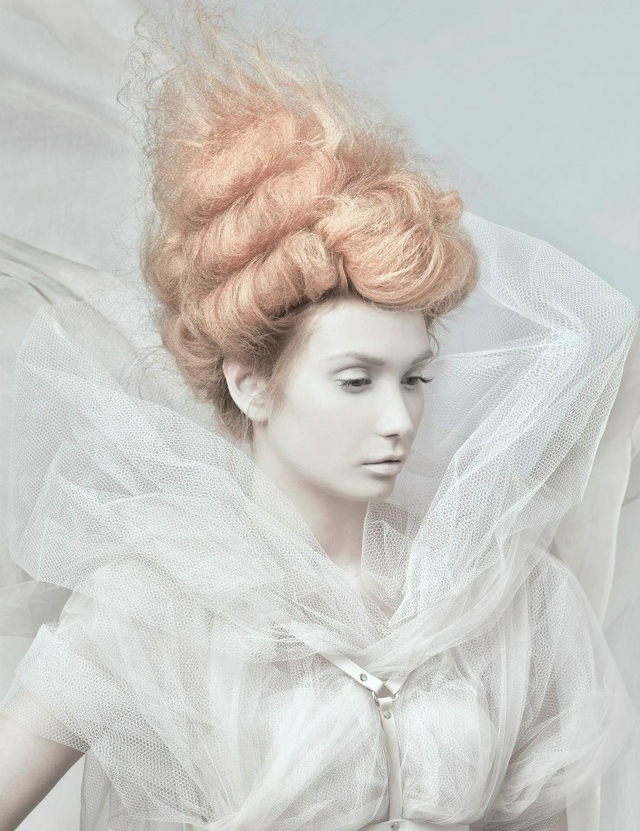 What is some advice you can offer the next generation of stylists?
I would give the next generation the same advice I would've given myself. If you put in the hard work to be better, and discover who you are artistically, opportunities will come. Don't put on blinders, just because you feel like being on stage at the biggest shows, making the most money, or being Insta-famous is the final goal. It will be for some, but if you do all the things to prepare yourself, those things will come.
Be sure to check out even more of Oliver's work on Bangstyle!