There are many things that need to be considered when working with vivid colors. Firstly what your guest would like the end result to be, and how reasonable it will be to achieve the desired goal. Secondly, the time and cost involved in the color project. Third, and most importantly, how the health of the hair will be impacted during the stages of coloring, what can be done to protect the health of the hair, and the vibrancy and longevity of the color. With the help of Continuum ROMAXX and ROZEN the health of the hair with remain intact if not better, and the colour will pop.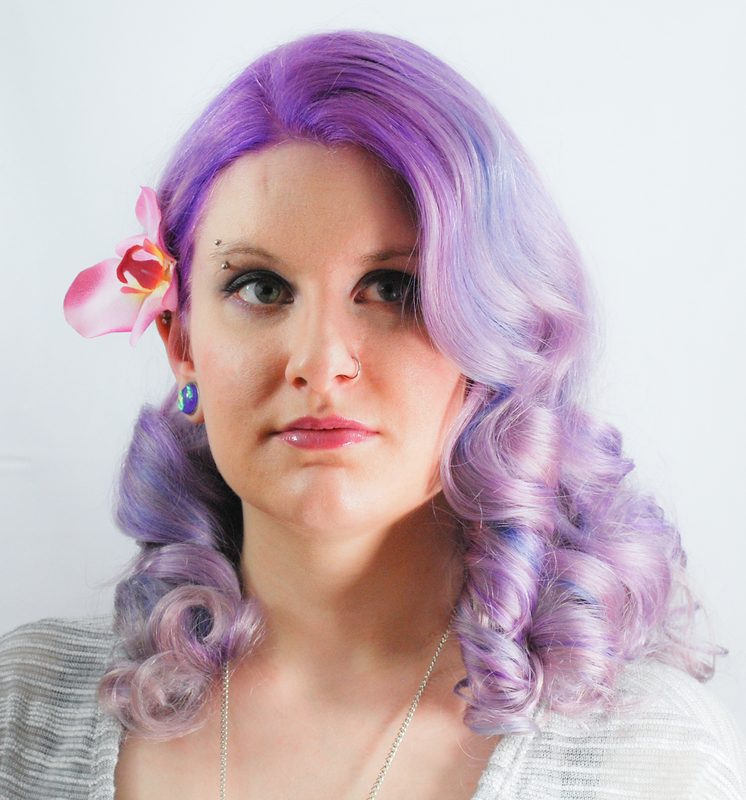 My guest and I decided on a light purple shadow at the root and metallic purple on the mid length and ends. With ascents of light hints of metallic blues and pinks that would compliment her naturally curly hair without being overpowering of the purple.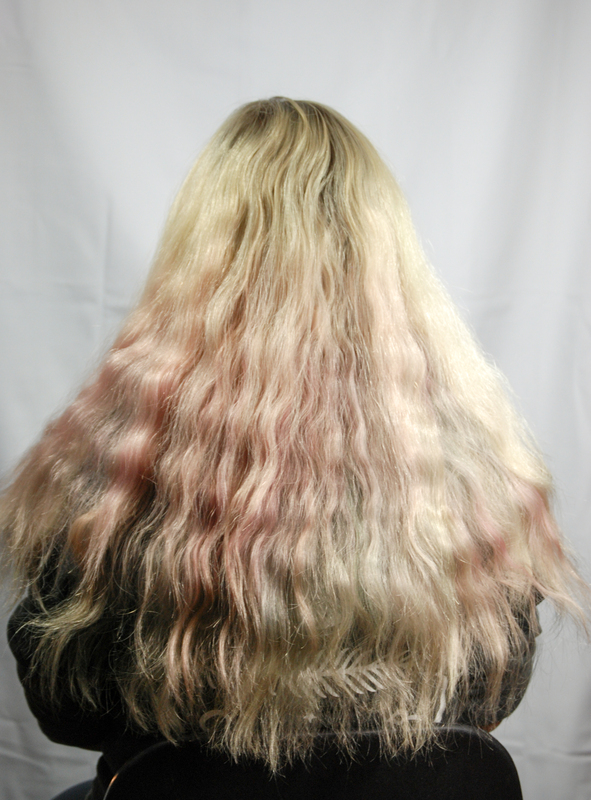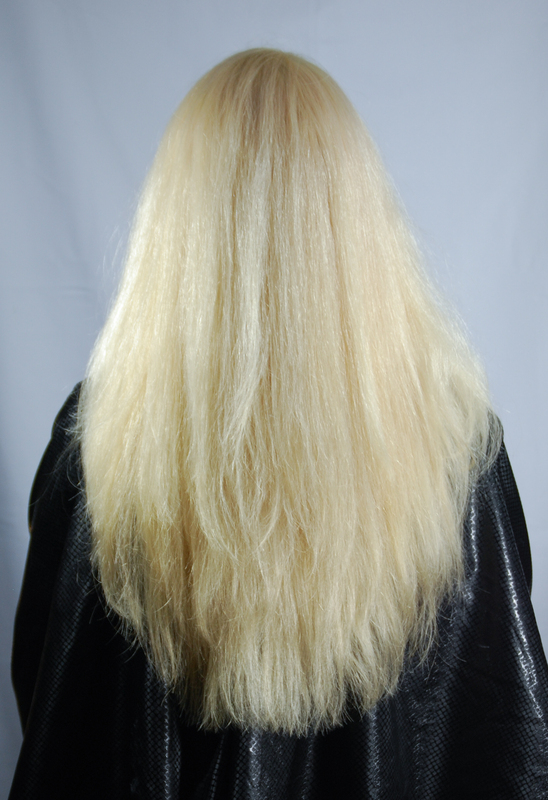 Formula 1: Joico veroblue lightener , 10 volume veroxide and Continuum ROMAXX, remixing every 2 ounces of lightener.
     My guest started out with a faded vivid color from 3 months ago and about 2 inches of level 7 root. We used Continuum in her past 2 colours so her hair is in great health.  She has extremely thick coarse, frizzy, and naturally curly hair that she rarely straightens or blowdries. I chose to use a slower developing lightener so that application and developing times were accurate. Immediately after finishing her root I applied the lightener to the faded vivid pieces throughout the mid-shaft and ends of her hair. It only took about 5 minutes after applying to the ends for it to process. Then I rinsed out her hair and gave her a light shampoo with NIA Hydrating Shampoo.
Formula 2: Joico natural violet instant gloss toner
I applied the toner on towel dried hair and let it process for 10 minutes, rinsed and gave another light shampoo with NIA Hydrating Shampoo, then applied the Continuum ROZEN to the hair. If I know what type of haircut I am doing, I will start the cut during this time. ROZEN is fabulous when cutting the hair as it isn't greasy or slimy and eliminates any tangles.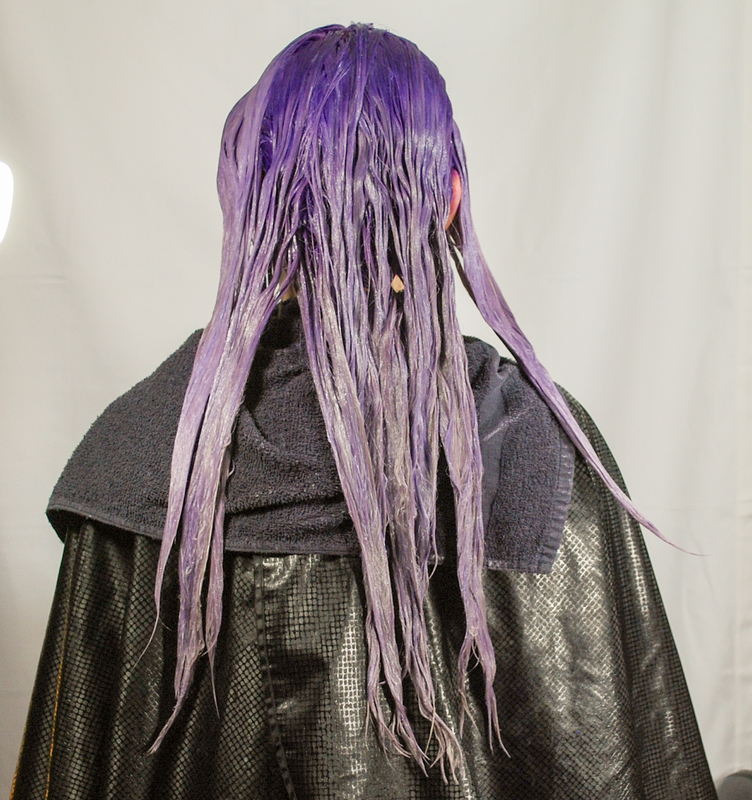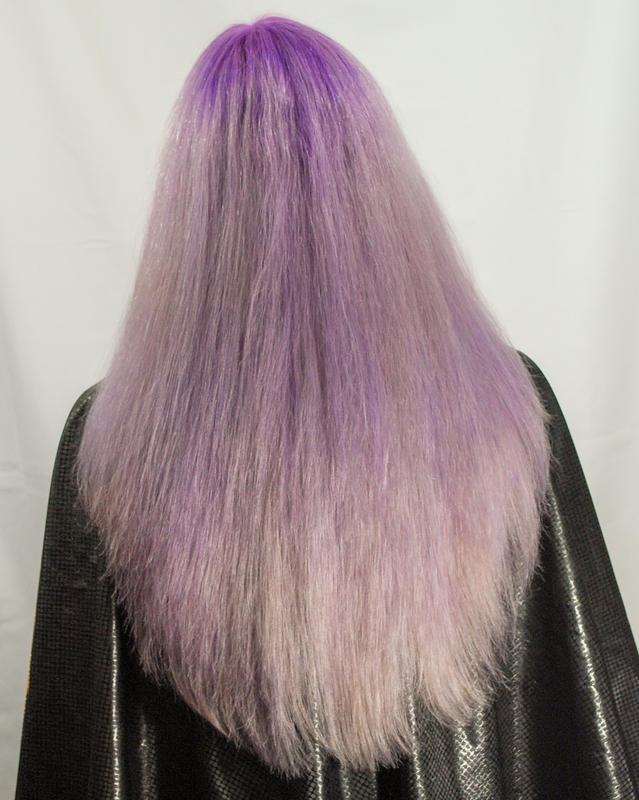 Formula 3: Shadow root, 3 ounces of Joico Intensity light purple
Mid-shaft and ends, 8 ounces clear, 2 ounces Joico Intensity light purple and 3 ounces Joico Intensity Titanium
                 The hair was parted forehead to nape and ear to ear. I applied the shadow root working vertically, starting in the back and pulling out to about 3 inches. This will be brought down further in places in step 4. Immediately following the root, the ends and midshaft were applied being sure to blend up to the root, really working the colour into the hair. Be generous on colour here, one tiny section not covered is going to stick out against the smoky grey so blend blend blend. Process at room temperature for 20 minutes then a light shampoo with NIA Hydrating Shampoo. I very lightly conditioned with NIA Hydrating Conditioner, rinsed and blow dried.
Formula 4: (bowl1) 1 ounce clear with ¼ ounce Joico Intensity light purple, (bowl 2) 1 ounce clear with ¼ ounce Joico Intensity Saphire, (bowl 3) 1 ounce clear with ¼ ounce Joico Intenstiy soft pink
Now this is where the fun begins. Your pallet has been prepped and now it is time to paint. Pay careful attention to the thickness of your guests hair here. If you only paint thin weaves on thick hair they will pretty much disappear when dried. We wanted a bit of boldness but also softness so I chose a mixture of slices and thicker weaves paying careful attention to where the hair falls.  I started each section with the purple formula knowing that we wanted to further pull down the root color in certain areas. I then followed with varying amounts of the other 2 colours in random patterns, sometimes horizontally and sometimes on an angle. After processing for 20 minutes I rinsed and washed the hair with NIA Hydrating Shampoo and then after a light towel dry added a small amount of ROZEN to the hair and proceeded blowdrying and styling without rinsing again.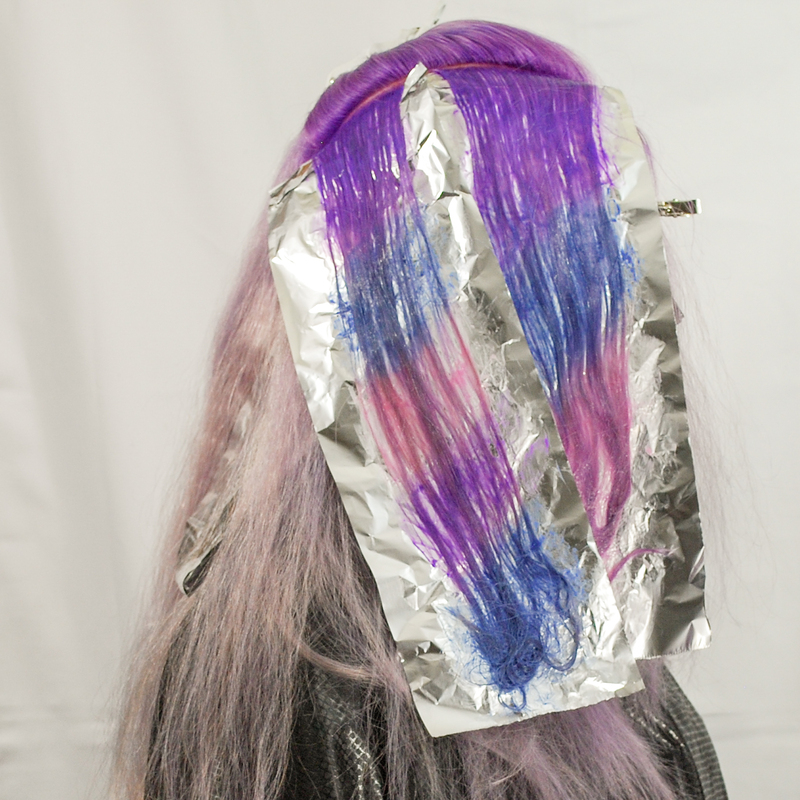 My guests hair feels absolutely amazing and is as strong as when she walked in the door.  She will take home a bottle of ROTOPIA to use once a week until her next colour to keep her hair feeling as amazing as the moment she left my salon.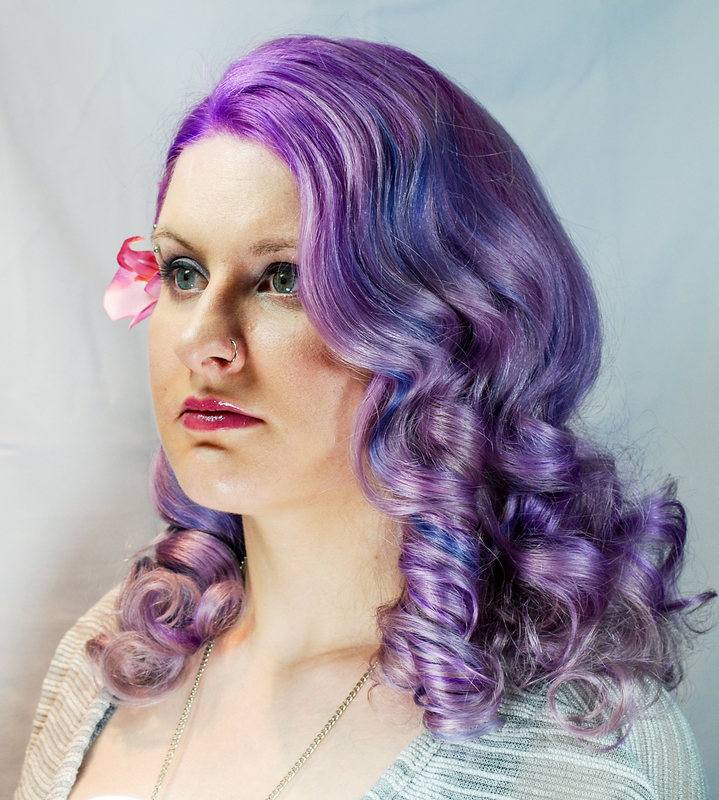 ---
Be sure to stalk DS Labs on Bangstyle for all the latest in luxury beauty!