Written by, Colortrak Artistic and Technical Director, Gregory Alan.
Ohh the good old box color…always leads back to the salon! I recently had a client who had been coloring her own hair in shades of blonde with box color. Needless to say, it was time for an upgrade and I was up for the challenge. In this case the planning was quite simple. Although scary at first, her hair was actually in pretty good shape considering the potential damage box color tends to cause. Her hair had great potential, making the process of getting her to a natural cool blonde with a slight natural root manageable. The hair just needed the proper amount of lift and the perfect glaze to bring out that cool tone.
TIP: Anytime you're lifting previous hair color (especially box color) it's a must to treat it like a color correction, both in pricing and in planning.
In order to get the right amount of lift, in this case pale yellow (or the inside of a banana color), I used foil to intensify the lift. Colortrak's pop up foil is easy to use and one my favorite "go tos" for any foiling technique. Once the canvas was ready, I applied the glaze to create a blonde shade, super simple!!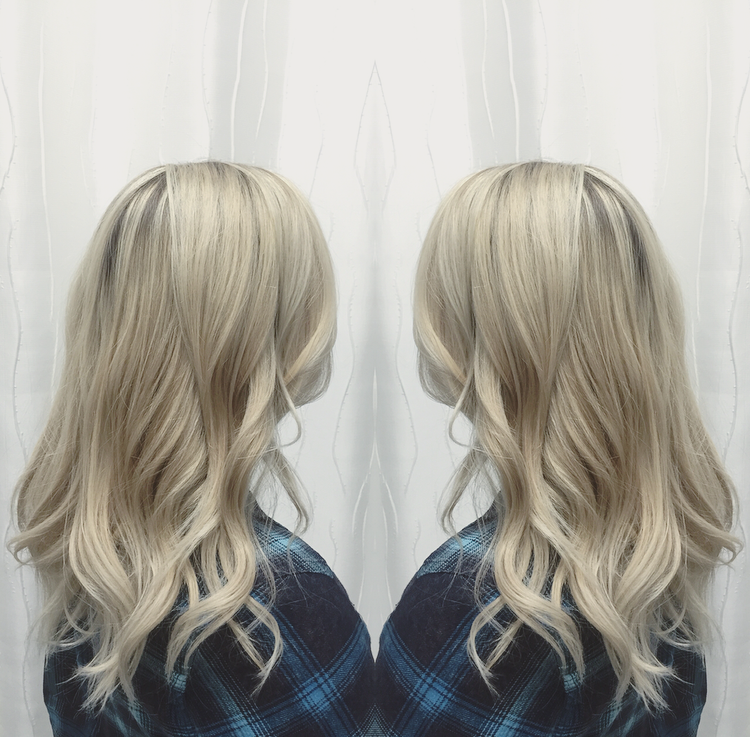 The Formulations:
Balayage formulation using Olaplex:
1. Redken FlashLift with 3o Volume Developer
Glaze Formulation:
1. Redken SEQ ½ oz 09V, ½ oz 09B, 1 oz Clear Processing Solution.
Step 1. Start in the back of the head. Use Colortrak's Balayage Brush to apply formula1 using a "fusing technique" by fusing the color slightly away from the root area.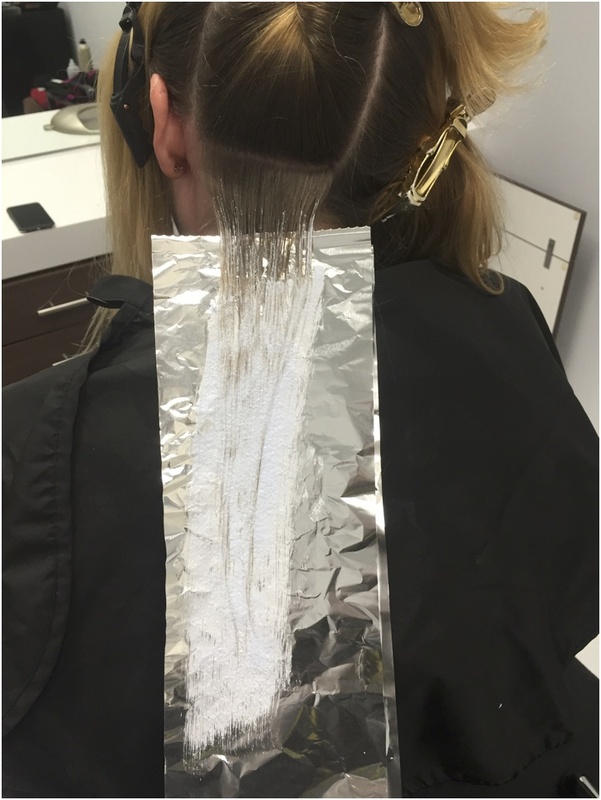 Step 2. Continue working up the head. As you get closer towards the crown, begin fusing the color closer towards the scalp and create stronger strokes of color for a dominate color effect.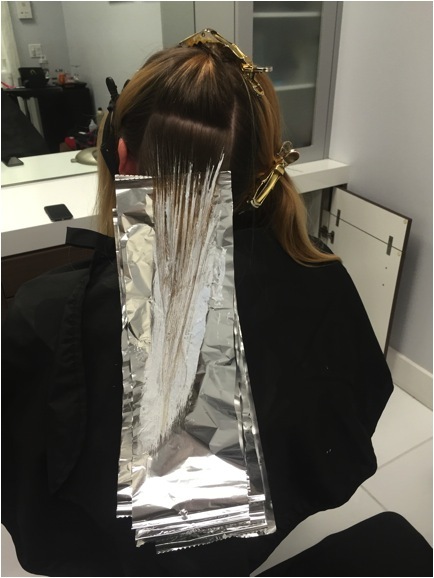 Step 3. Repeat the process on the opposite side. Slightly leave a little bit of the root color exposed from the inside of the foil; this will help diminish the amount of processing to the color in this area, which will help transition the color melt effect.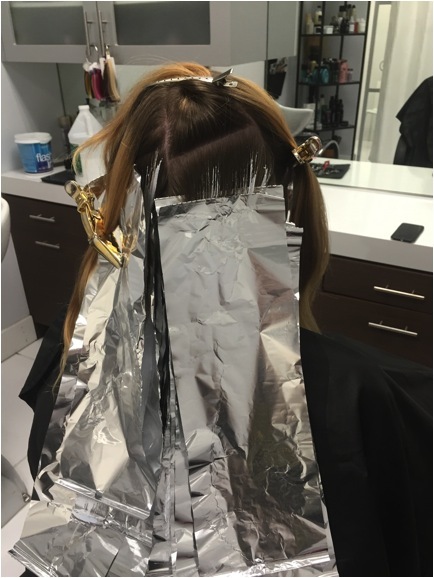 Step 4. Continue towards the sides and repeat the same exact color application. Continue working until you reach the top of the head. As you work towards the face, begin applying the color even closer towards the scalp area.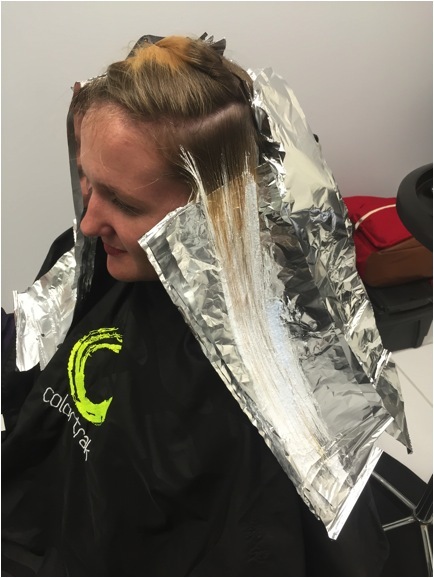 Step 5. Once the application is complete allow the color to process. Then, shampoo and slightly dry the hair and work your Glaze Formulations throughout the entire hair.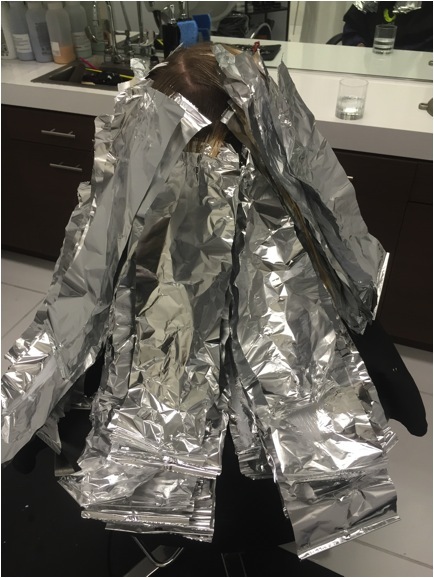 Before & After: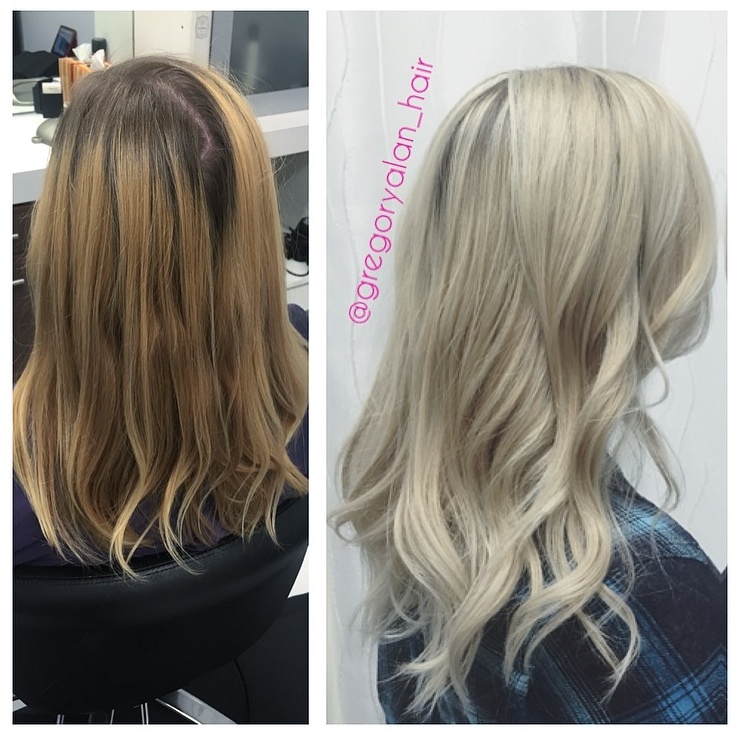 Be sure to stalk Colortrak on Bangstyle to stay up to date on their latest tips and tricks!