Color placement is not just about the shade you are wishing to achieve, the style is equally important as well. Whether your client wears their hair up, down, to the side, or in a headband, you need to know how to give them the pop of color they are looking for! In our latest collection, we show off the saturated color of the 70's as it meets the high hold of the 80's in the Cool Change Collection from Scruples.
This collection features iconic colors with even more quintessential styles. Using the Scruples' Creme Colour System, you can create this vibrant opalescence for a look that makes a timeless with a modern edge.
In this tutorial you'll learn how to create a bold brunette look with a mixture of tones and complexity!
THE KAYLA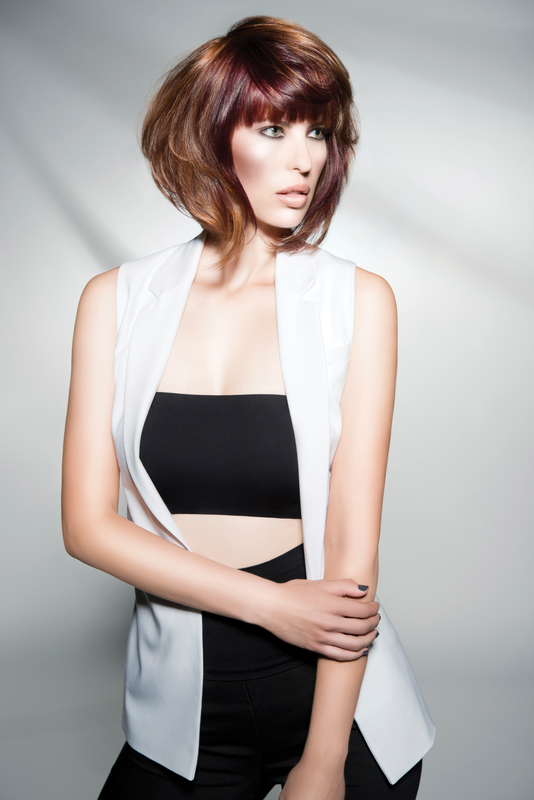 In this color series, they started off with Kayla, a natural Level 7 and added TRUE INTEGRITY Opalescent Creme Colour Level 7 Neutral Neutral to her base. Then they added two other colors to create dimension:
Dimension Color 1: TRUE INTEGRITY Opalescent Creme Colour Level 4 Blackberry
Dimension Color 2: TRUE INTEGRITY Opalescent Creme Colour Level 5 Blackberry
The result is a warm brunette with shades of berry to create movement and depth!
Stay tuned for even more tutorials from the Cool Change range & be sure to stalk Scruples on Bangstyle!