The holidays are a much loved time, not just for the smell of Douglas Fir and window displays, but for one of our favorite times of the year – the release of Limited Editions! When the products we love so much throughout the year become upgraded into the perfect little presents with special packaging and bundles to boot!
This year, amika's Holiday products are cuter than ever. With product kits to fit any hair type and limited edition hot tools – these gifts should be swooped up to keep giving all year long. Take a peek below at this year's sets and pick up one for everyone on your list, naughty and nice!
#TheMessyOne comes with amika Perk Up Dry Shampoo, Silken Up Dry Conditioner and Un.Done Texture Spray. This gift pack is perfect for the girl on the go who likes to have effortlessly it-girl texture. This pack can be toted around on travel, to the gym, and for après-work date nights!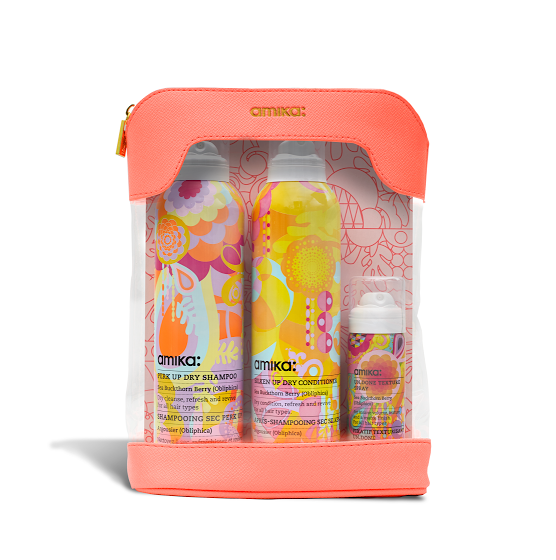 #TheNaughtyOne is sure to get all the knots out! With amika Triple Rx Shampoo,Triple Rx Conditioner and Triple Rx Mask this gift pack is the perfect pair for hair that has been bad this year. Repair your split ends and cold weather woes by giving it a healthy dose of Triple Rx.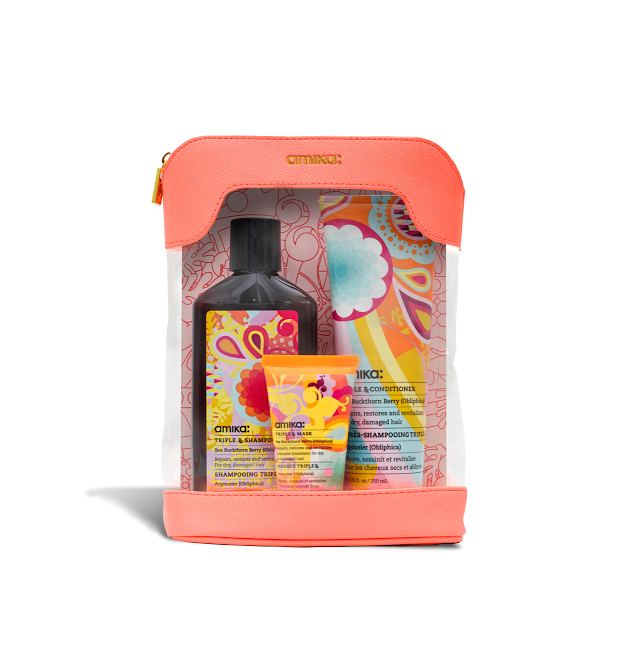 #TheHauteOne is the perfect gift for the glam girls on your list. They know how to wield a blow dryer and aren't afraid of extra volume! With amika Un.Done Texture Spray, The Perfect Body Whipped Mousse and Haute Mess Texture Gel your tresses are going to be full of texture and bounce for the year to come.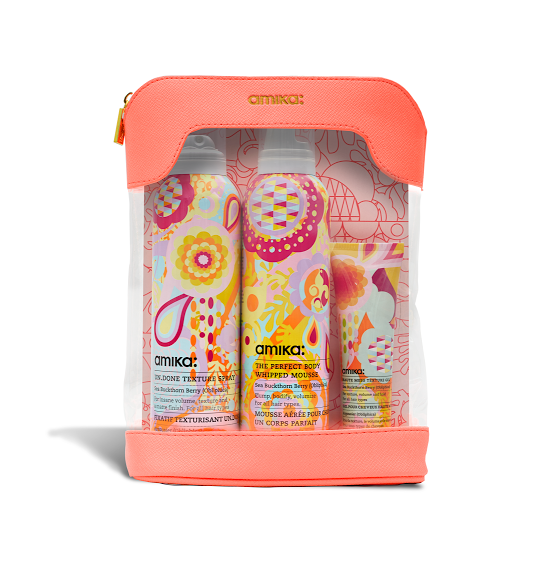 #TheCrazyOne loves her volume and a polished blowout. With amika Bombshell Blowout Spray, Perk Up Dry Shampoo and Touchable Hairspray we predict perfect voluminous blowouts with the curls to match.
#TheWhimsyOne is (almost) all you've ever wanted from amika. Triple Rx Shampoo, Nourishing Mask, Bombshell Blowout Spray, Perk Up Dry Shampoo and Silken Up Dry Conditioner. This gift will heal your hair throughout winter and carry your style through to the spring by cleansing, deep conditioning, extending and nourishing hair to make the most of any style.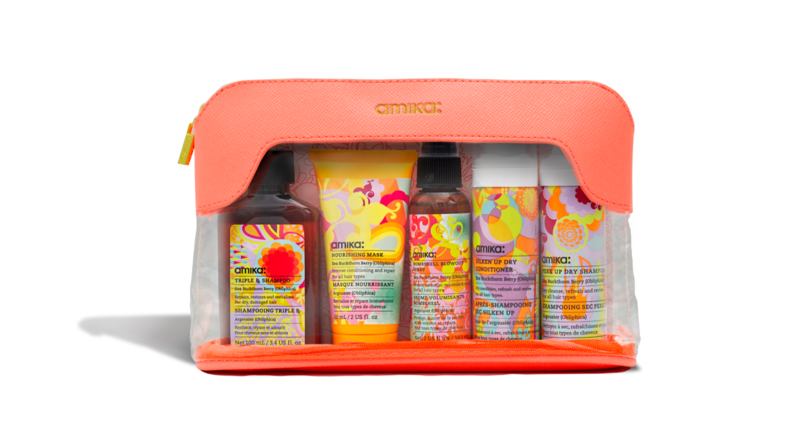 Do the people on your list already have all the products they could wish for? Don't worry; there are limited edition hot tools that are perfect for traveling! With mini blow dryers and flat irons these gifts are sure to make anyone smile! Take a peek at all of their Holiday limited editions here and get them before they're gone!
Now that you've got, or are gifting the tools and products for great hair this season, learn how to get the styles you desire! Check out all the amika tutorials here, and be sure to stay tuned on social media @love_amika for the latest tips and styling tricks!