Celebrity Stylist Sascha Breuer shares his latest Red Carpet look. Follow the steps below to get Jaime Kings's flowing waves she donned at the 2015 Baby to Baby Gala Event in Los Angeles this week!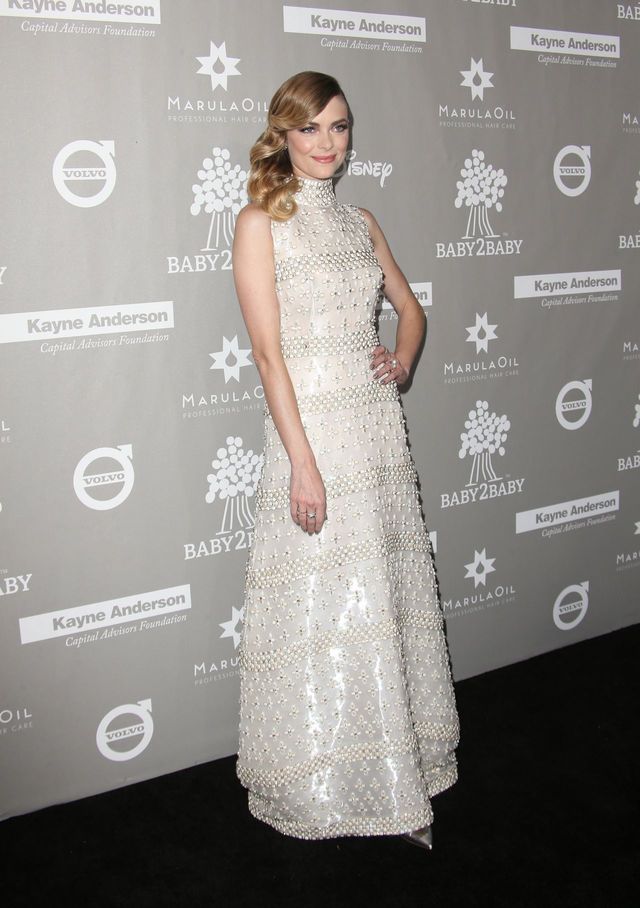 After washing and conditioning gently towel dry your hair and apply Wella Boost Bounce Mousse through the hair, using a wide toothed comb to give this look staying power.
Ensure that you spread the product right through to the tips of the hair to boost the energy of your curls with irresistible definition and virtually frizz-free shine.
Blow-dry using a large round brush. Direct the nozzle upwards for added root-lift. Ensure the hairdryer isn't too hot, which can cause it to dry out and break, giving you frizz.
Once the hair is completely dry, create a low side parting for added glam and section the hair into manageable pieces.
Use a medium size curling iron to create lush, tumbling waves. Tong each section working around the head turning the tongs one way and then the other to roll as you work round.
Starting at the front and working backwards, wrap sections of hair around a medium-sized heated curling iron and secure each curled section with pins or clips. I would recommend that you use a curling iron that allows you to adjust the temperature to the needs of your hair. ( Love the one from the Braun satin hair range )
Spray the pinned hair lightly with Wella Stay Essential Hairspray and leave to cool.
When the hair is completely cool, release the curled sections, remove all the grips and smooth through with your hands to loosen the ringlets.
Use a large soft brush gently brush through the curls to create smooth soft waves. Don't be attempted to over brush or the hair will become frizzy and loose its smoothness. A few drops of Wella Oil Reflection or spritz of Glam Mist will work wonders to add the right level of smoothness and glossy shine to your hair.
To finish use Wella Stay Essential Hairspray for added lasting but flexible hold. It will keep your style with sophisticated sheen full of shine and bounce.
Be sure to Stalk Sascha to keep up on all his hair art and famous celebrity looks!