Myer premiered its Autumn Winter 17 collection on Thursday February 16th at the University of Melbourne. Held in its carpark the show was unveiled under its distinctive arches, with heavy shadows and repetitive patterns. Kevin Murphy directed the hair for the launch with SESSION.MASTER James Nicholson leading the KEVIN.MURPHY team of stylists. As the director of the Myer launches for the past 6 seasons, Kevin Murphy has played a large role in creating styles and setting trends in beauty and in fashion.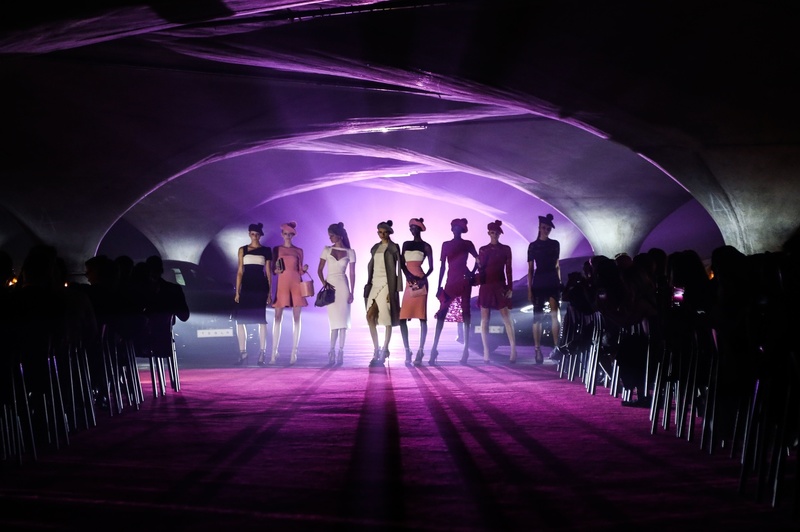 There were two key looks featured in the show both of which were inspired by the University of Melbourne. With its 1960s architecture and iconic nature the location set the tone carried out through the looks. Whether up or down, each look was accentuated using FRINGE.BENEFITS to create a dramatic twist.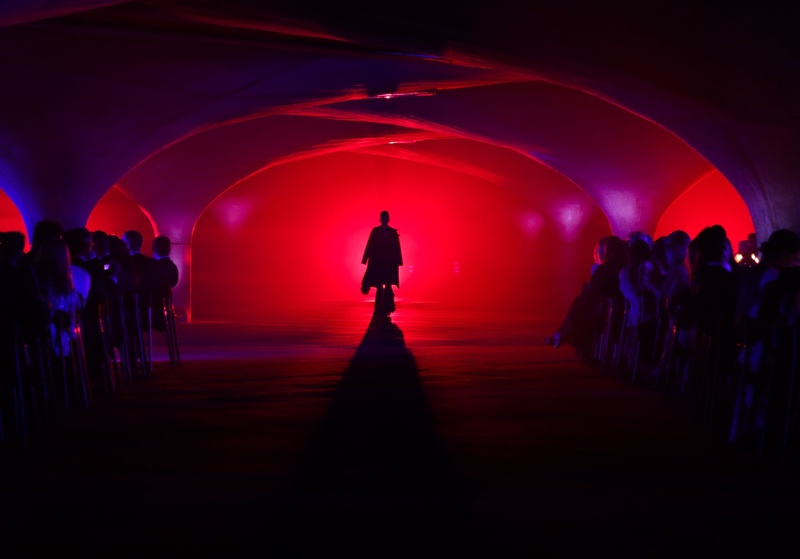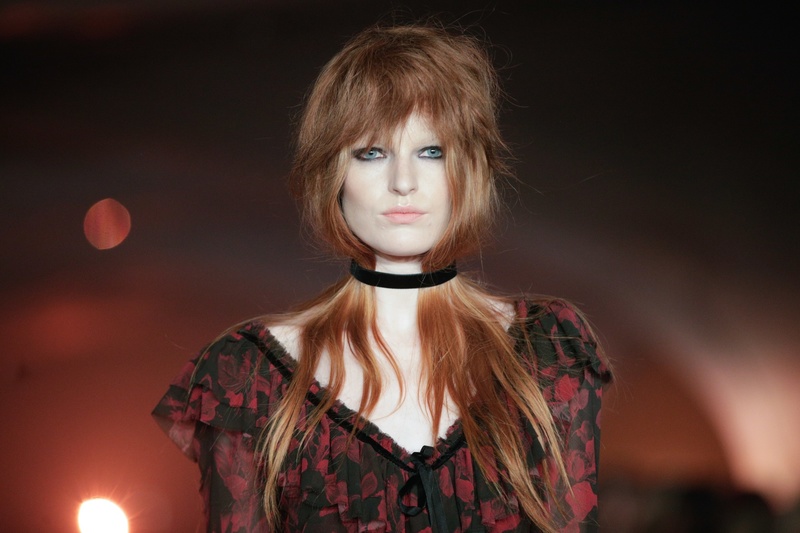 "I love taking inspiration from our unique Australian cities, their environments and buildings. So for 2017, we have blended the University of Melbourne's architectural beauty with references from chic 1960s French actresses to develop an effortless fringed look that nods to the past, but is also very fashion-forward," said Kevin Murphy.
"Our second hair look also incorporates the mood, contrast and allure of film noir to create an impactful, shimmering style, which perfectly balances the new Myer AW17 collection. Contrasting colour is continuing to be a hair trend that has staying power," he said.
To achieve these hair looks follow these steps:
LOOK 1- FRINGE BENEFITS
Apply KEVIN.MURPHY FULL.AGAIN thickening lotion to the mid and ends of damp hair then spray KEVIN.MURPHY HAIR.RESORT.SPRAY to the roots. 

Blast hair dry and smooth out your fringe with a KEVIN.MURPHY LARGE.ROLL.BRUSH and use a hot tong to create irregular texture through mid lengths and ends. 
Allow hair to cool, before shaking out. 

Finish the look by spraying ends with KEVIN.MURPHY DOO.OVER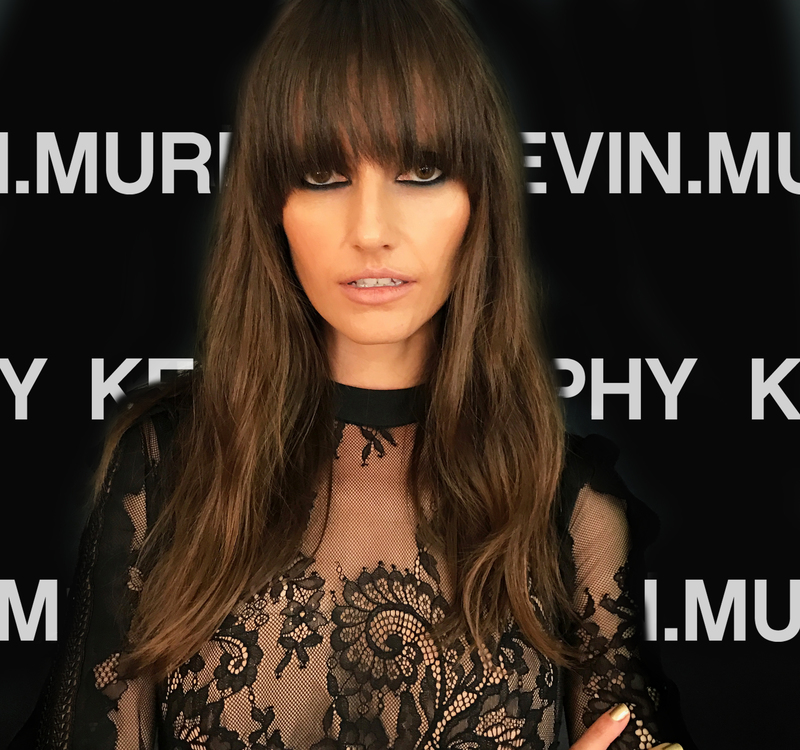 LOOK 2 – CHIC & EMBELISHED 

Apply KEVIN.MURPHY HAIR.RESORT.SPRAY in sections, then pull hair back into a sleek ponytail in line with cheekbones. Secure with an elastic hair tie. 

Wrap the ponytail in a contrasting coloured hairpiece from Headlines Australia. 

Stencil and apply a gold theatrical spray to hair, following the line from cheekbone to 
ponytail. 

Finish the look by spraying with KEVIN.MURPHY SESSION.SPRAY and 
KEVIN.MURPHY SHIMMER.SHINE.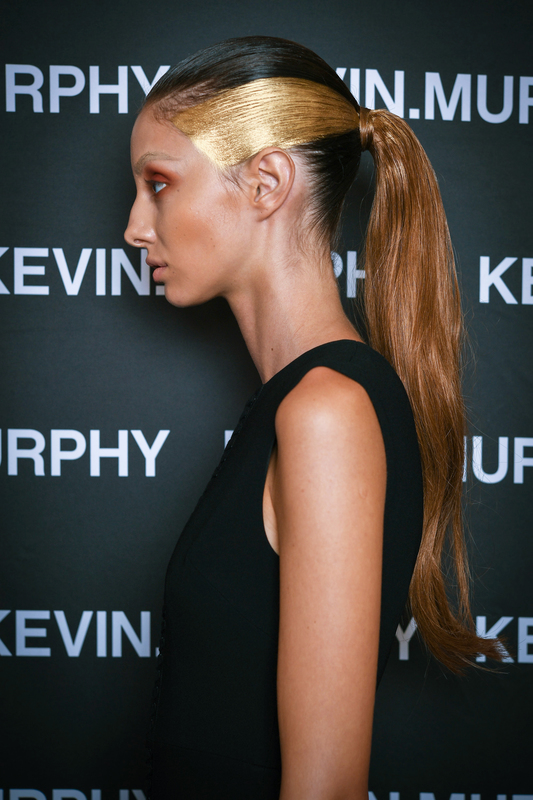 Check out the looks below to see even more of the MYER AW17 launch & stay tuned for my styling tips and tricks from KEVIN.MURPHY!