We are thrilled to partner with the Professional Beauty Association (PBA) to promote all of the talented artists who are finalists for the 2016 NAHAs (North American Hairstyling Awards), the most prestigious hair and beauty award in the country. Bangstyle had the honor of interviewing amazing hair artist, and one of this year's finalists in the "Contemporary Classic & Avant-Garde" category, David Barron.
David Barron has not only one, but two fabulous collections featured as a NAHA finalist this year! With his strong, striking composition and bold silhouettes it is no wonder. Learn to know more about David as an artist and what went into each collection in this Artist Feature.
---
What was the inspiration behind your Avant-Garde collection?
I was inspired by the changing images and colors found in a vintage children's kaleidoscope toy.The light reflecting off of all the fragments when you peer down the tube creates beautiful albeit dark forms and reflections, this inspired the collection.
What was the most essential part of preparation leading up to your shoot?
For Avant-Garde, setting the pieces was very time consuming as each piece had to be perfectly placed and have 2-3 weeks to dry.The Contemporary Classic collection was all about the precision of the cuts to prep the models the day before the shoot.And, as with any shoot, the model selection and preparation was essential because not only are you trying to find the right look, but you are also evaluating each model's hair for health; seeing whether the model's features will match the look you are shooting, if they let you cut it, color it, or whatever!
What other forms of art inspire you? Fashion trends are a big influence on me right now. Clothing shapes, textures and colors really set hair trends and get my head spinning with ideas.
What do you think is the most exciting technique in the world of hair right now?All of the different braiding techniques that have erupted back on the hair scene are really cool. Currently, basket-weaving hair is a form of braiding that I am really into. Braids have gone a step further recently in how they are styled and incorporated into hair. It's not just one long braid down the back, or a French braid. They are now used in updos and across the hairline, which is really fun too.
---
AVANT-GARDE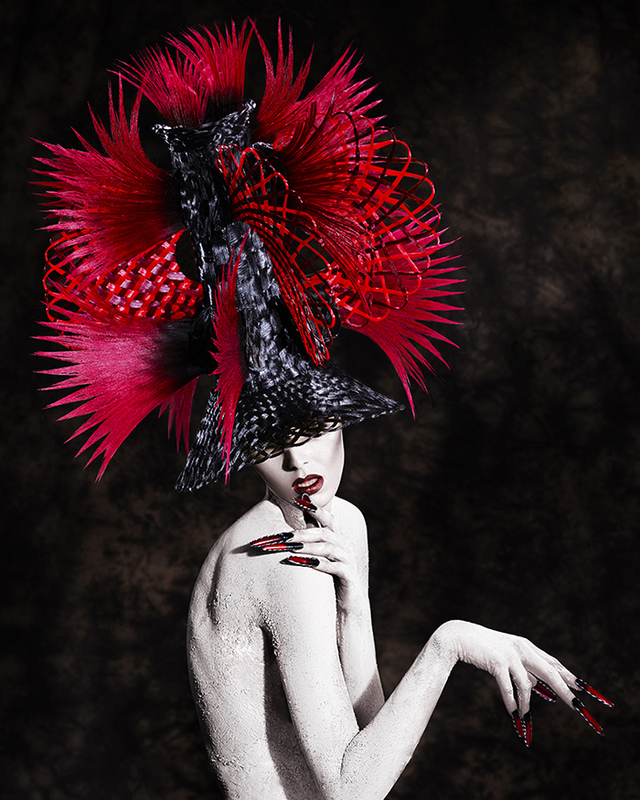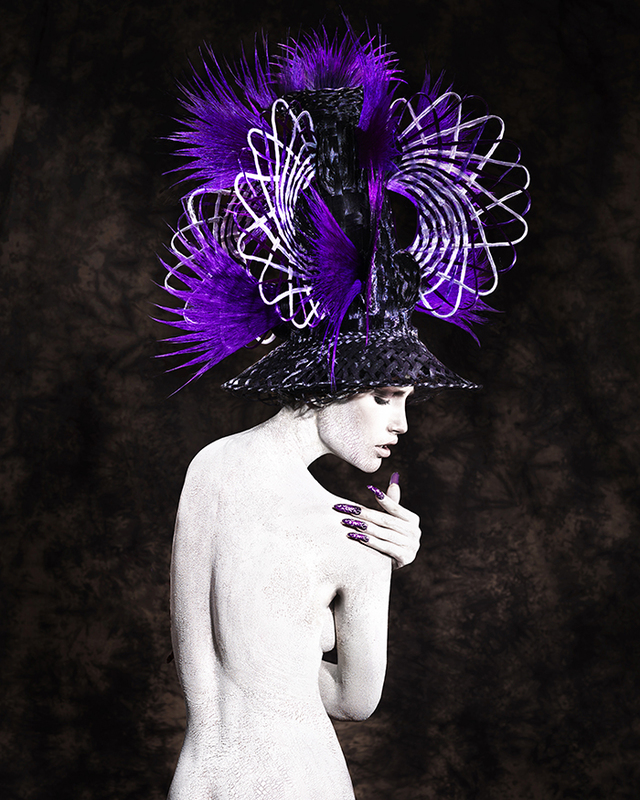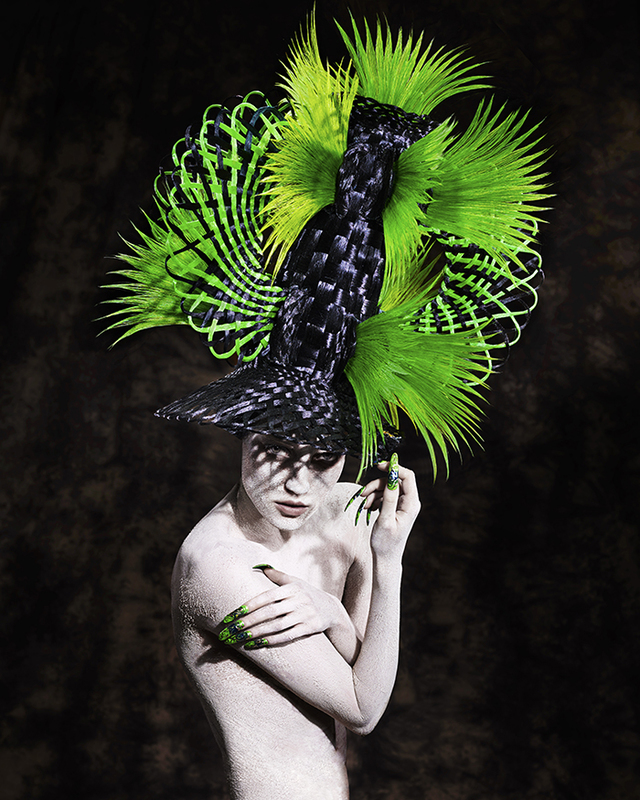 CONTEMPORARY CLASSIC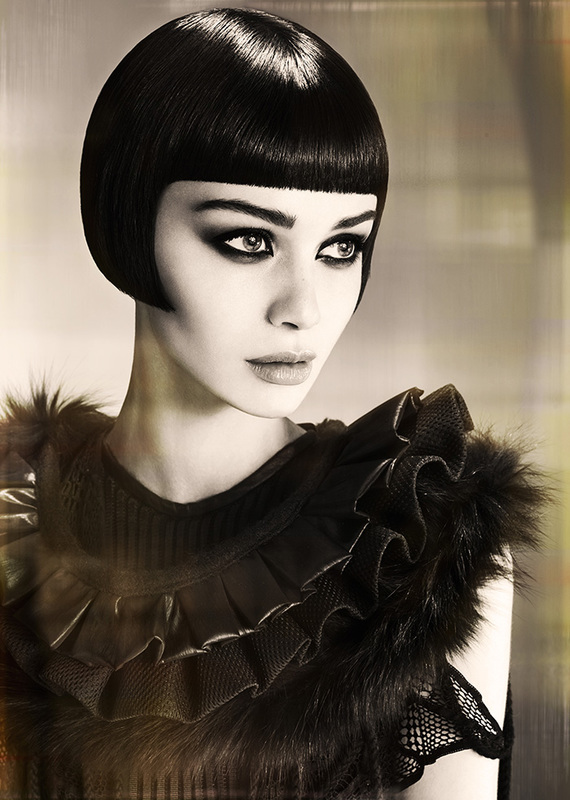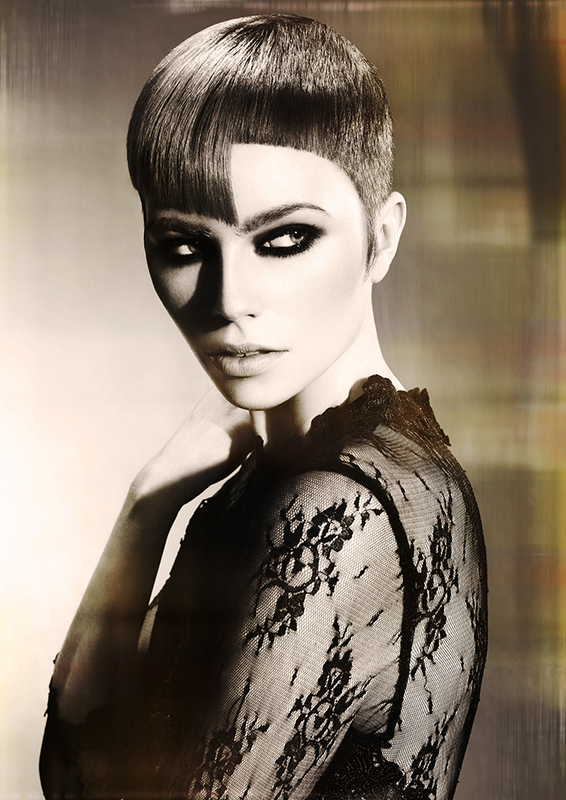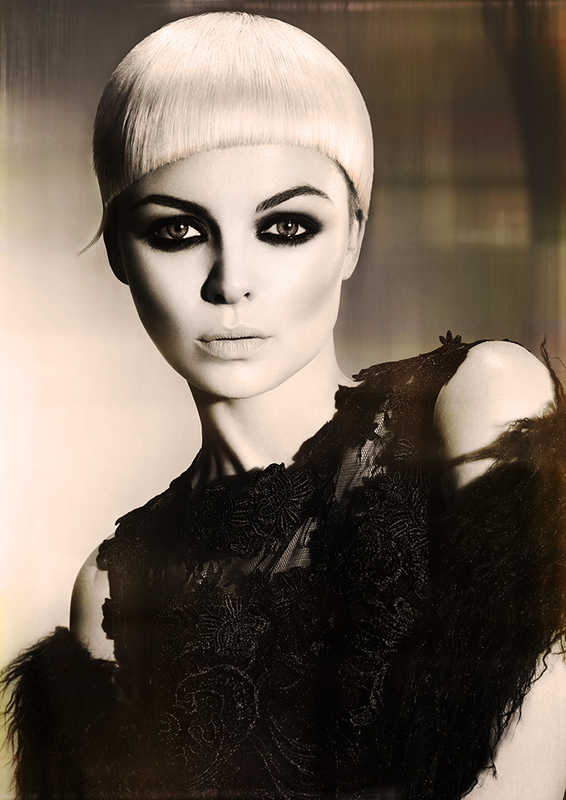 ---
What was the inspiration behind your Contemporary Classic collection?
My Contemporary Classic collection was a modern take on romantic Hollywood.Bold geometric lines replaced the traditional waves and curls, but the tone and style mimicked old Hollywood styles.
Salty or sweet?Peach, no peach? Salty and Peach (I live in the Peach State, duh! LOL)
How do you Vegas?
I like the shows!
What's your average Saturday night like?
Hanging out at home with my family.
If you won the lottery, what's the first thing you would splurge on?
Lately I have been really into old Victorian Homes, so I would probably buy one on a large lot of land and all the antique furniture to go in it.
Who is the person you don't want to forget to thank on stage?
My wife, and my salon family.
---
Be sure to stalk David Barron on Bangstyle to see even more of his beautiful work!